It's impossible to imagine any modern website without impressive and engaging slider. Sliders are required to feature your latest works, promotional campaigns, the best products, professional photos, and more. Sliders allow to showcase the most impressive works of freelance designers and photographers, they make it easier to announce about sell-off days, and they are highly-effective to catch the attention of target users.
If you run a blog or a corporate website on WordPress, the following free slider plugins are sure to come in handy.
1. Smart Slider 3 Free Free WordPress Plugin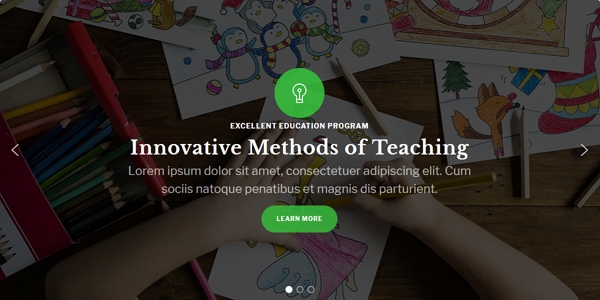 Smart Slider 3 Free is the perfect solution to create beautiful and responsive sliders for your site. With the help of Smart Slider 3 you can create any kind of sliders. You can bulk select images from the WordPress Media library to create gorgeous image sliders. If you need more than just images, you can use layers to add any kind of content, like heading, text or button. You can also create cool video slides by adding videos from YouTube and Vimeo. There's also a bunch of gorgeous slider templates to start from.
2. Slider WD Free WordPress Plugin

Another effective tool for adding responsive sliders to your WP website. This one can be added both as a plugin and as a widget, or can be included in the theme for displaying the slider using PHP. The plugin allows adding both photos and videos to be displayed as slides. The functionality of this plugin is enhanced by numerous transition effects and layers support.
3. Slider Rich Web Free WordPress Plugin

A great plugin for creating beautiful and unrepeatable slider effects on your WordPress website. This plugin is going to give a really professional look to your website. You can modify all settings, such as colors, fonts and sizes corresponding to standards of the slider. Use the plugin to create unlimited sliders and images.
4. Slider Video Free WordPress Plugin

A great way to create a stunning video slider without programming skills. Use the plugin to create a slider and attract more people to your website. Show amazing videos on the homepage and make your effective slideshow for your target visitors. The plugin is fully responsive and works on any desktop or mobile device.
5. Slider Comparison Image Before and After Free WordPress Plugin

A great free plugin allowing to create the effect of comparing the two images before and after the changes. You can use the model vertically and horizontally and you will get a powerful engine for demonstrating photos and other slides. The plugin is fully responsive.
6. Slider Free WordPress Plugin

A responsive simple beautiful powerful CSS and JS based WordPress image slider plugin which provides a powerful engine for adding photo or image slides with the ability to batch upload, import media data, add, delete, rearrange, sort slides, and more. You can publish a slider at the front-end on blog post page and in all widget areas available in the theme.
7. Slider Free WordPress Plugin

A great free slider plugin which can be easily integrated with the shortcode [slider] and can be used to showcase your best products or photos on the homepage. If you want to use the slider in the WP template you can integrate it with the help of php 5.3.2 or newer. The plugin is fully responsive.
8. Slide by Supsystic Free WordPress Plugin

A perfect way to create stunning image slider and video slider without coding skills. The plugin comes with stunning slideshow themes, easy-to-use slider builder interface, and boasts full responsiveness. You can easily add a plugin with shortcode, set image captions and links, showcase your best videos and photos to target users.
9. Ultimate Slider Free WordPress Plugin

An easy-to-use free slider plugin allowing you add a clean, modern, responsive slider to any page on your WordPress website using a simple slider shortcode. The plugin includes multiple slide transition effects to make your slider as unique as possible. Such slider options as autoplay, slider delay, slide interval times, and others are also available.
10. Slider SEO Free WordPress Plugin

A SEO-friendly free WP plugin that focuses on helping your website get indexed by search engines thus allowing more traffic to come. The plugin comes with a user-friendly admin panel, uses the power of Owl carousel together with animate.css, and lets to create slider with shortcodes. The plugin is fully responsive and looks well both on big monitors and small mobile devices.
Conclusion:
Choose any of these popular plugins and create your perfect slider to make your homepage attractive enough for your target users.