A perfect and eye-catching typography is often a great variant to make your design stand out from the crowd and catch the attention of target users. If we speak about headlines then it is especially important task to find a stunning typeface which is not always easy to select.
We are ready to help you choose the best font for any heading and represent the following collection of eye-catching free fonts. Enjoy!
1. Waterlily Free Font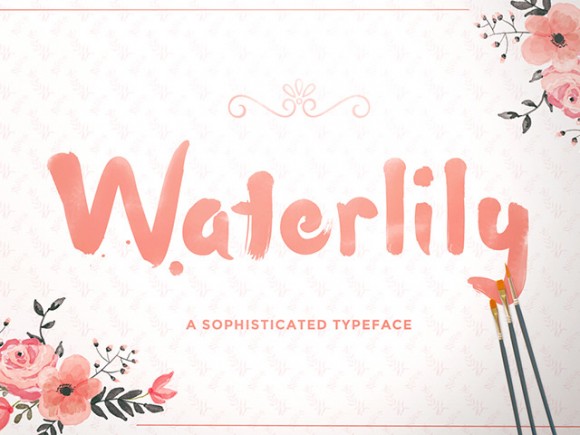 A free handwriting font inspired by watercolor painting. More than 80 various hand drawn characters are included here and applicable for a wide range of languages and dialects. The font is free both for personal and commercial usage.
2. Arabella Free Font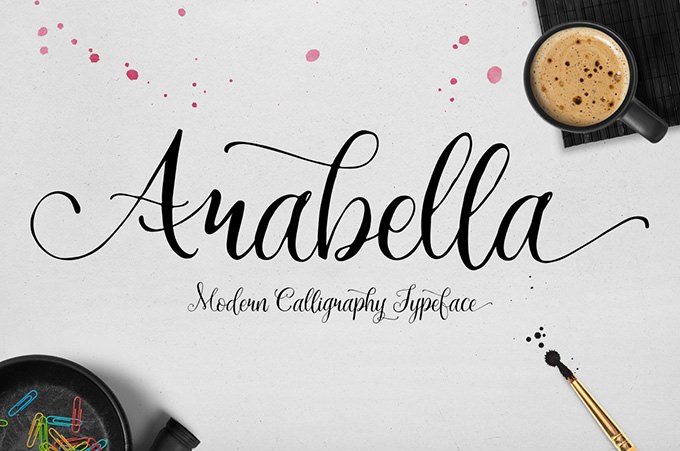 A free handwriting font suitable for multiple purposes. It can be used either for signatures, logos, badges, posters or headings. The font is available for free after subscription. The font was designed by MySunday Type Foundry.
3. Skybird Rough Free Font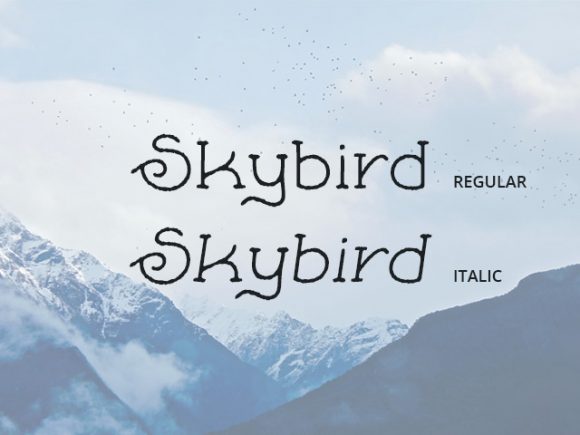 A free serif font with a retro touch. The glyphs written in small letters look casually, but when you write in caps you notice really crazy nature and fresh style of this font. The typeface belongs to the font family including 10 more weights and styles, the font is free for personal usage.
4. Hilton Free Font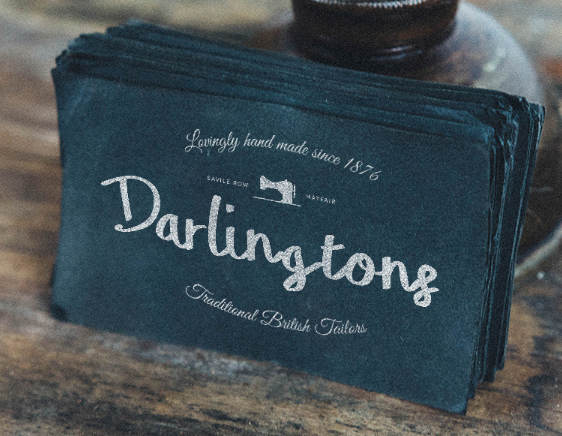 A free typeface which will look great on all types of design including logos, prints and web projects. The font is designed with care and it is free for personal usage. The font is created by Esquerra.
5. Anana Free Font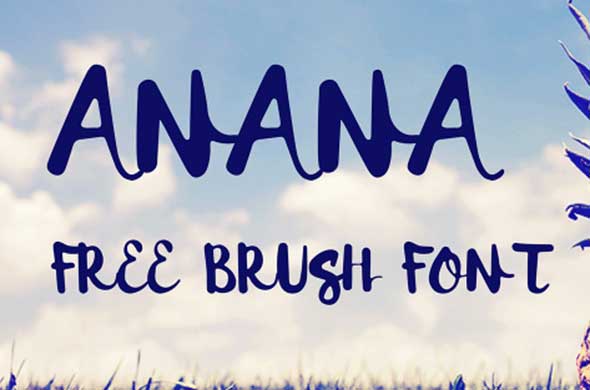 A free brush font with a fluid cursive style. The font is all caps and can be used for projects requiring a more handmade feel. The font is designed by le8ton and appropriate for personal usage.
6. Olesia Free Font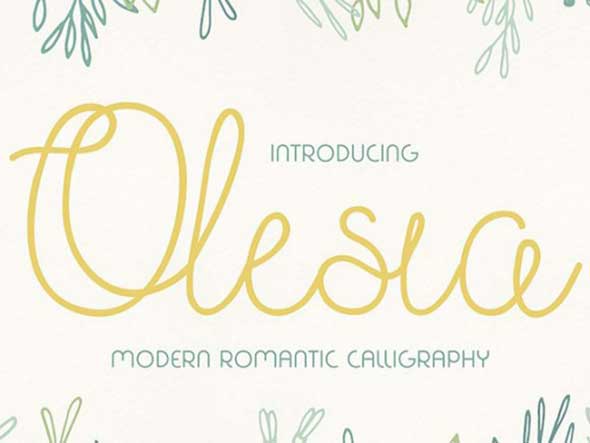 A free handwriting font with a feminine touch. Natural and romantic feel is given to it by curly swashes and loops. The font is perfect for healthy food packages, travel guides, fashion brands, and more.
7. Anson Free Font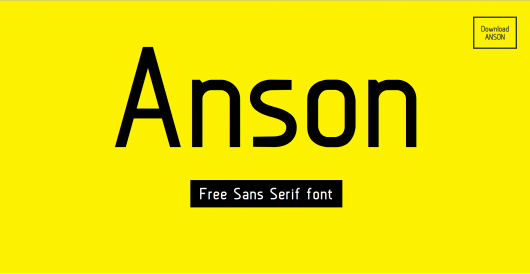 A free font inspired by British twin-engine Avro Anson. It is a sans serif typeface which is perfect for attention-grabbing headlines. The roundness of some letters gives it a subtle softness and the cut outs of the lowercase letter replicate a subtle serif.
8. Komoda Free Font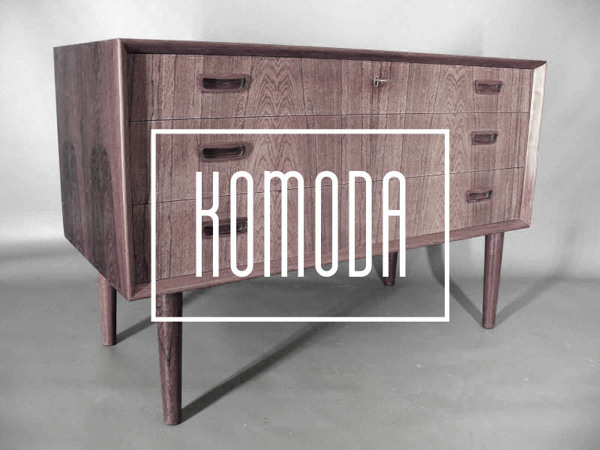 A unique free sans serif display font. Its narrowness adds a lovely height and makes it stand out among regular sans serif display fonts. You can try to pair it with a more squat and bold subheading and create a really attractive thing.
9. Gabo Free Font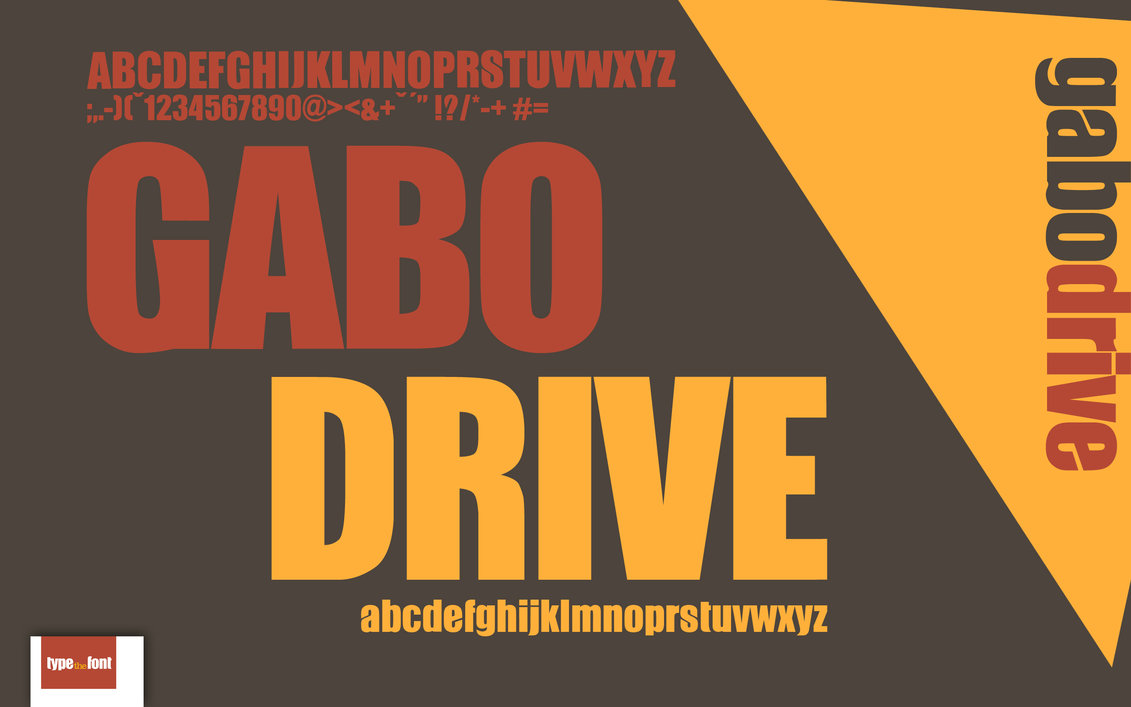 A thick free sans serif font which is perfect for bold headlines. Unique touch is given to it by subtle tilts and shifts within the letters. As it is paired with the thin slits in the lowercase letters, this truly makes this font very special.
10. Telegrafico Free Font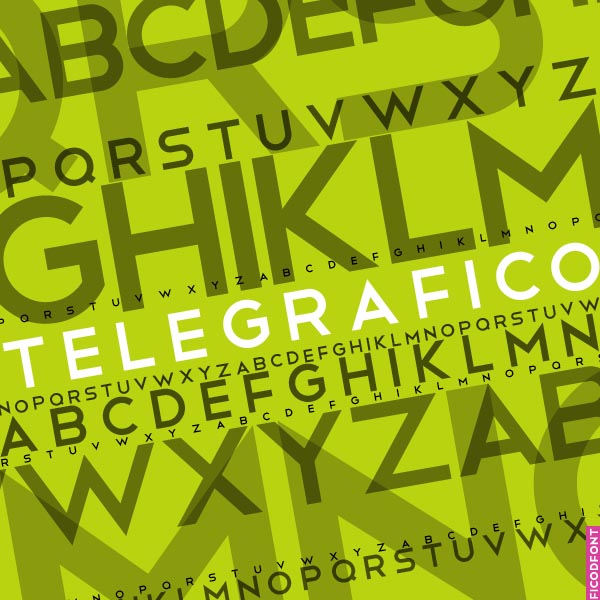 A lovely free sans serif typeface. The font is easy to read and includes elements of visual interest. The typeface works well for headlines and pairs greatly with more elaborate fonts for creating subheadings and keeping balance.
Conclusion:
We hope you'll find the best font for your particular unique project.