Making a personal portfolio head-turning and engaging enough to attract plenty of target customers is the main task for every creative, and you are probably no exception. Original and eye-catching design, intuitive navigation, stunning gallery, intriguing posts, informative presentation, tremendous list of achievements, and many other attributes are apparently important in this case, but a friendly greeting message shouldn't be taken for granted.
Warm and friendly welcome words will make your portfolio website look more human-like and get people trust you. A brief "hello message" can include a short information of your personality and field of expertise or create a visual interest. Just convince a visitor they are going to be happy collaborating with you and get a lot of tempting opportunities if they work with you.
We've prepared a fascinating list of different hello messages that creatives use on their portfolios to get more interested clients. Have a look!
Frisk Web Studio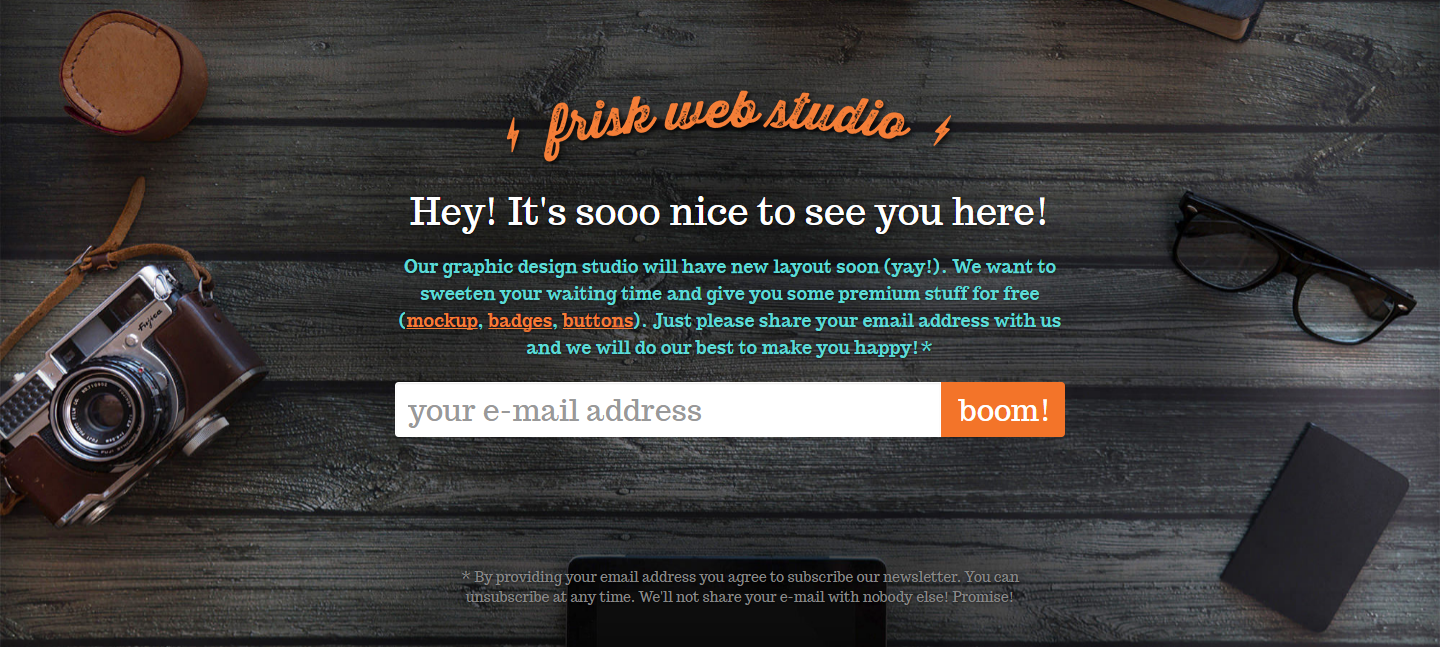 A playsome and positive greeting message from a Polish web studio. It is located on a surface of a wooden bench with a camera, some notebooks, glasses, and other creative attributes.
Brad Candullo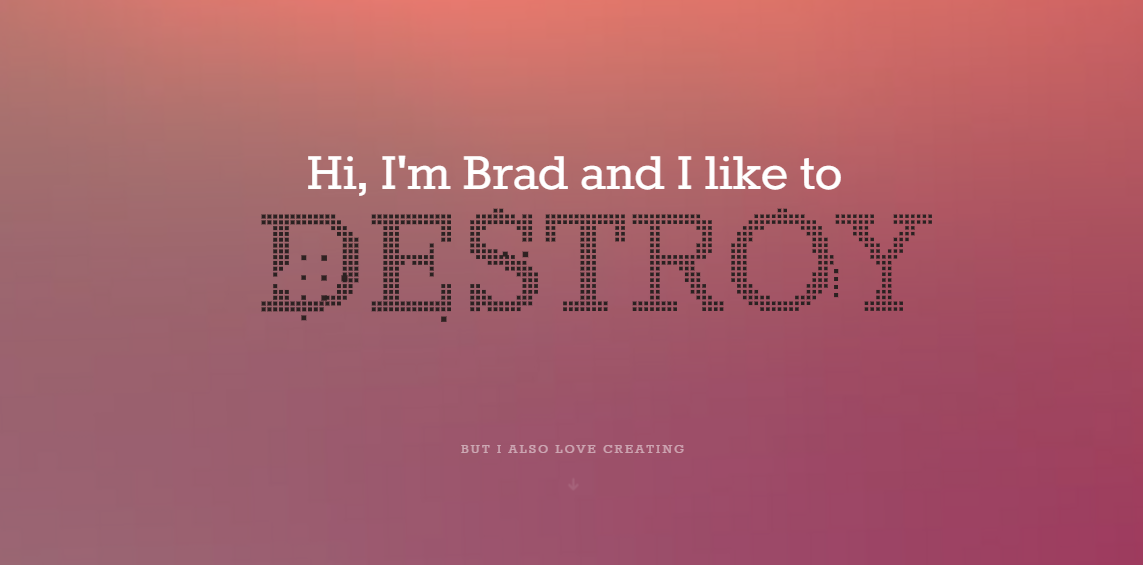 A jokey greeting message of a freelance designer wanting to astound and attract his visitors in a very unique and uncommon way.
Guillame Juvenet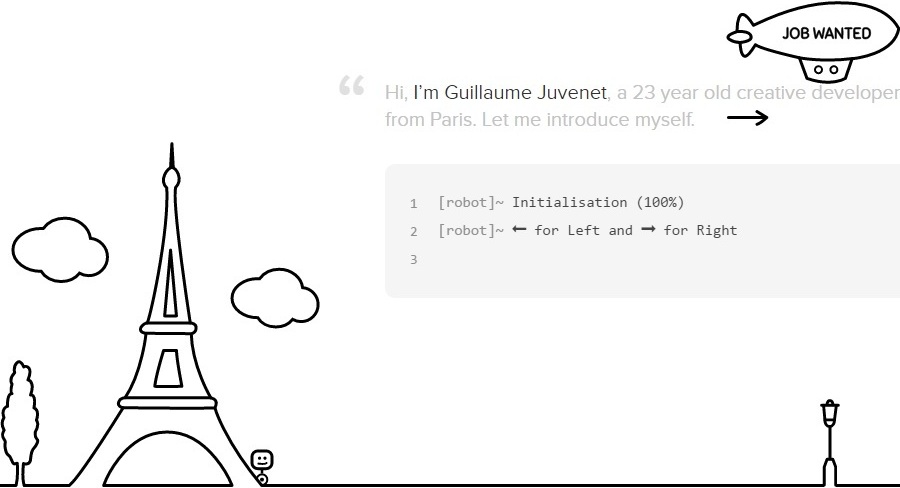 Greeting message from a young French creative developer located in Paris. Simple and minimal design complements these friendly words really successfully.
Cihad Turhan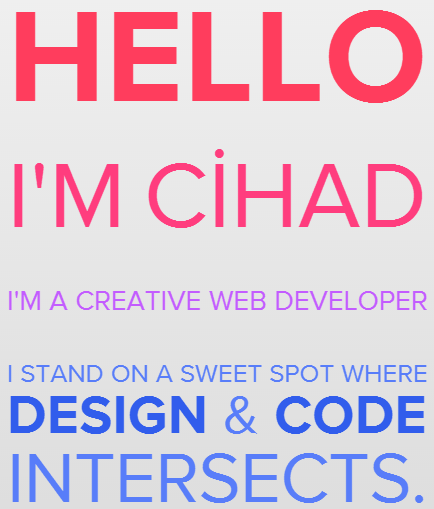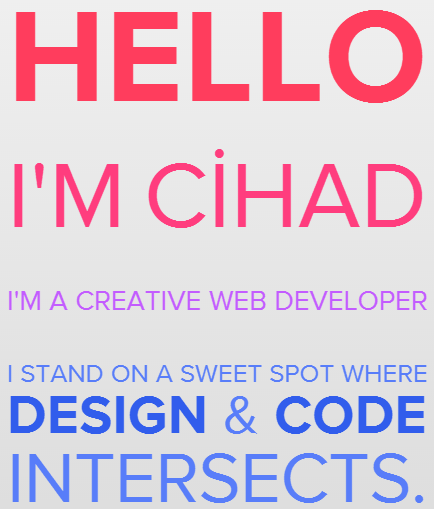 A metaphoric greeting message from a Turkish designer and coder wanting to impress visitors and future customers with his genuine way of thinking.
Meagan Fisher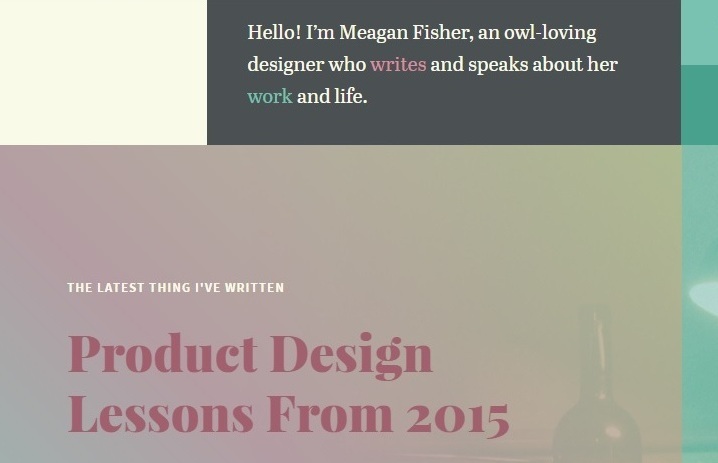 An "owltastic" greeting message from an owl-loving designer from Brooklyn, New York. The message is complemented with interesting and minimal design.
Jason Reed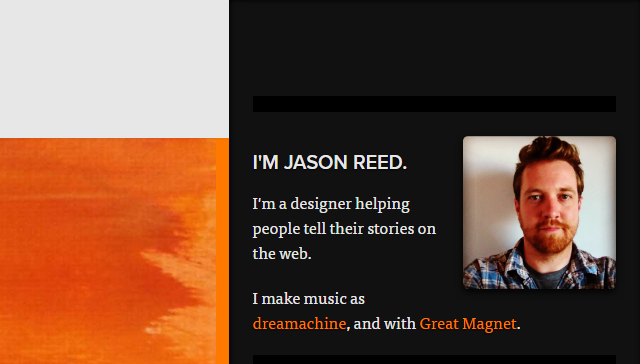 A simplistic and informative greeting message from a freelance designer. In his portfolio he also shares a few words on his personal tastes concerning food, drinks, books and movies.
Daniel Stenberg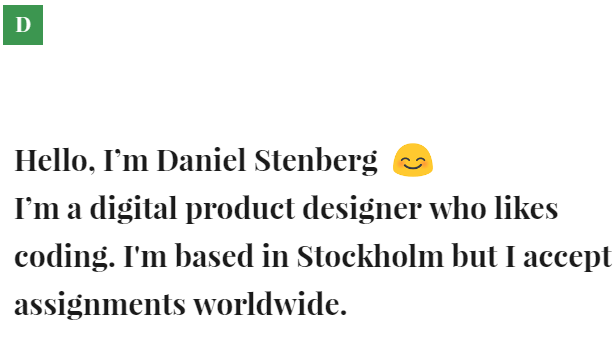 A simple and informative greeting message from a Swedish digital product designer based in Stockholm. The homepage with greetings is complemented with works examples.
Tomas Pojeta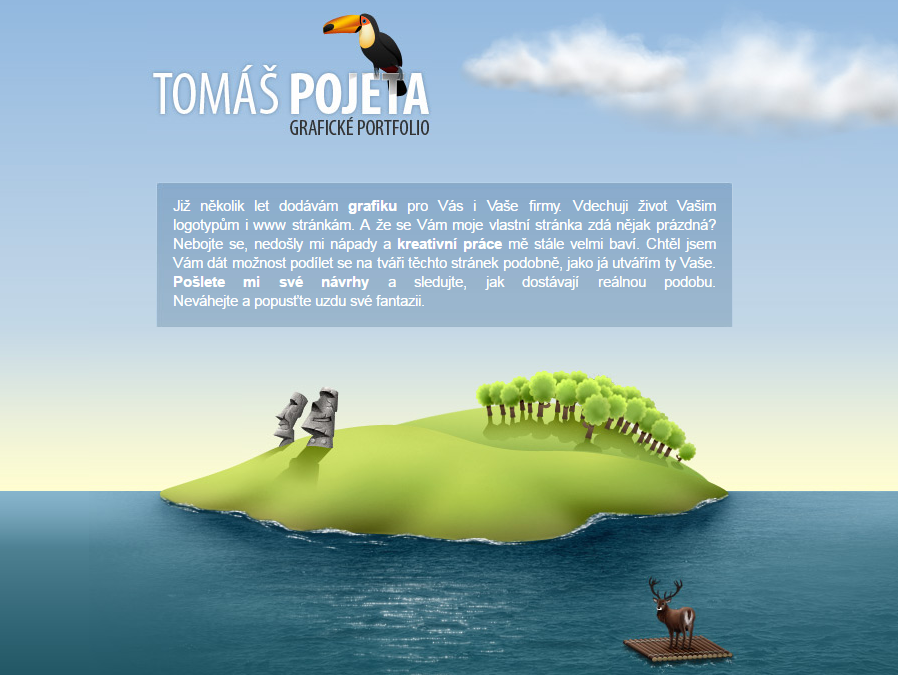 A greeting message from a Czech graphic designer unveiling his achievements and offering his potential customers take part in crafting the appearance of his portfolio. He is ready to accept ideas from you and put them into shape.
Ed Peixoto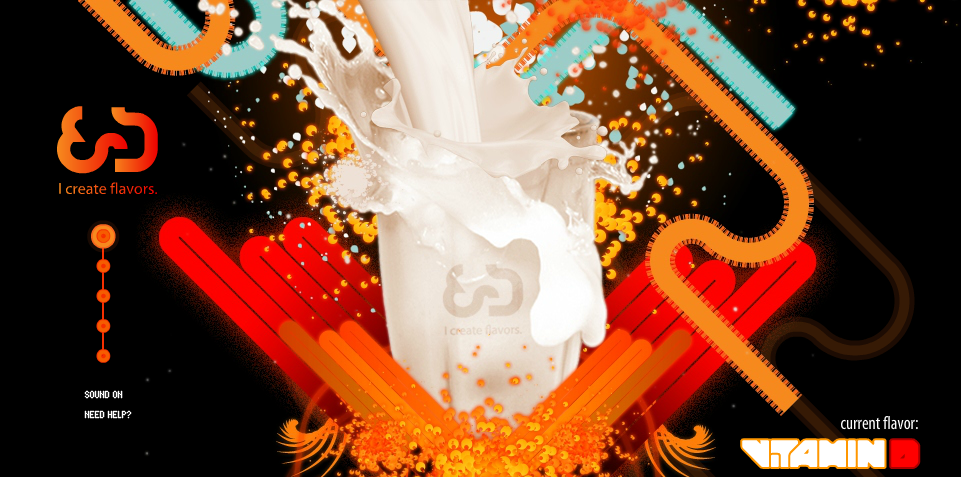 A laconic greeting message from a self-taught Brazilian designer and art director. He states he creates flavors, so take it for a model.
You and I Graphics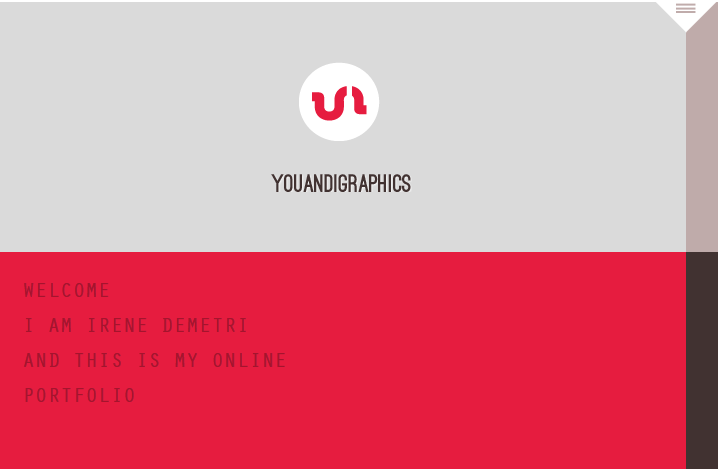 A greeting message from Irene Demetri – a freelance designer based in Athens, Greece. She has located her message on a bright background, so check out the portfolio design and color scheme to make it clear.
Urban Ape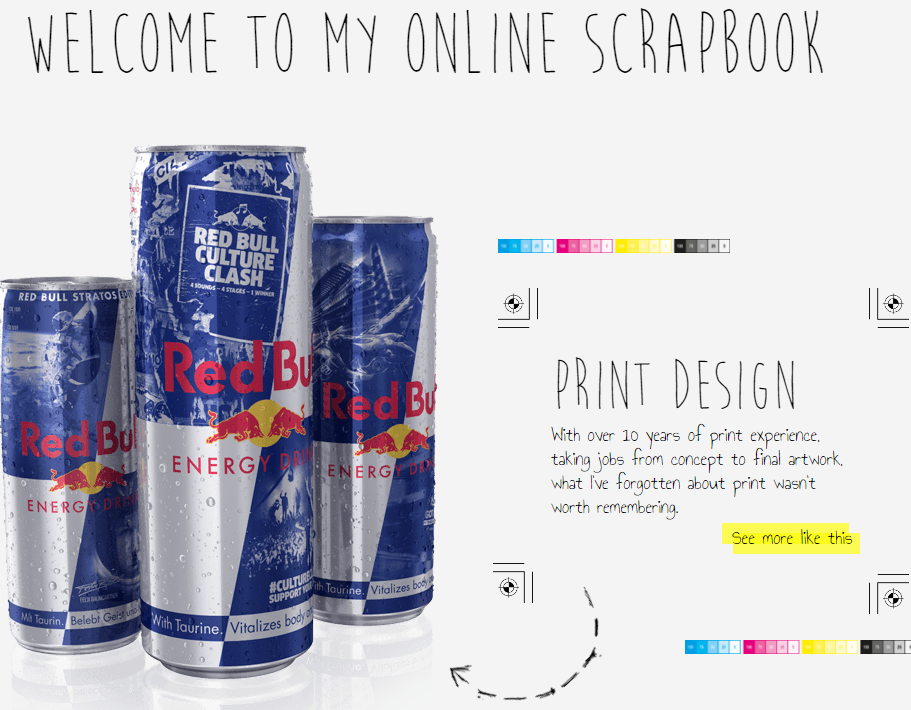 An original greeting message from Urban Ape – a UK based designer specializing in print, 3D, digital, illustration, retouching and visualization, photography, video and animation as well as logo and full brand identity.
Vault 49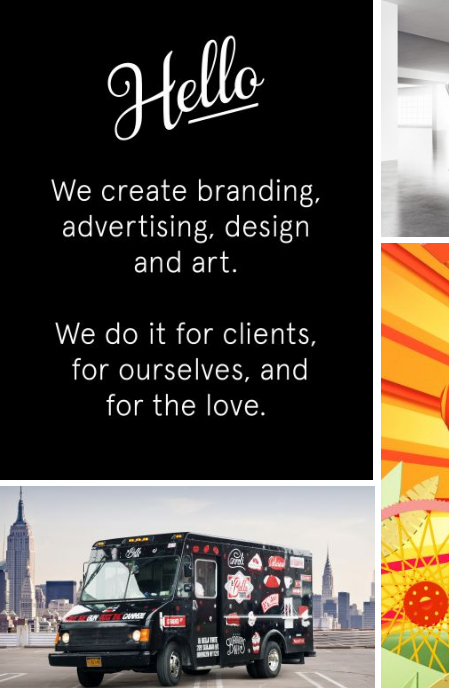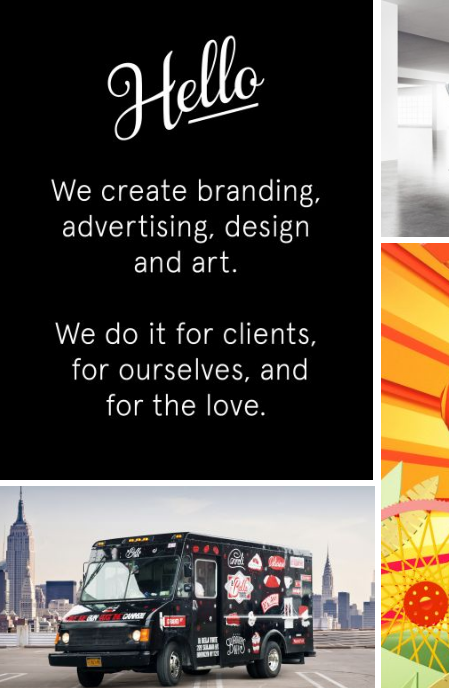 An informative greeting message from creatives specializing in branding, advertising, design and art. Amazing pictures and animation complement the message really successfully.
Rob Young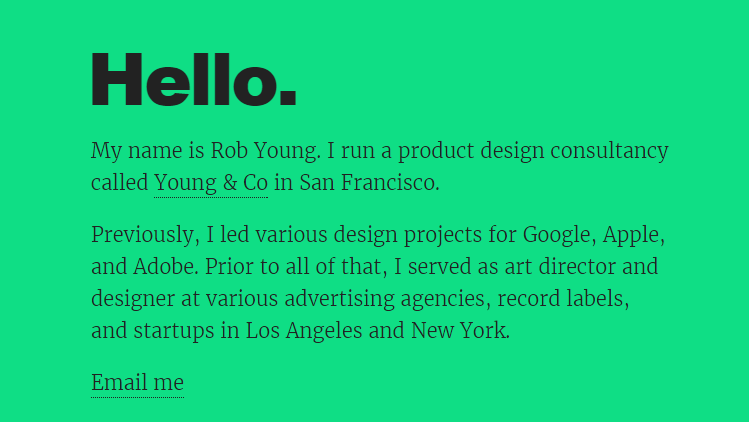 An informative greeting message from a product designer based in Los Angeles. The message is complemented with calming green background which looks minimal and stylish.
Jesse Willmon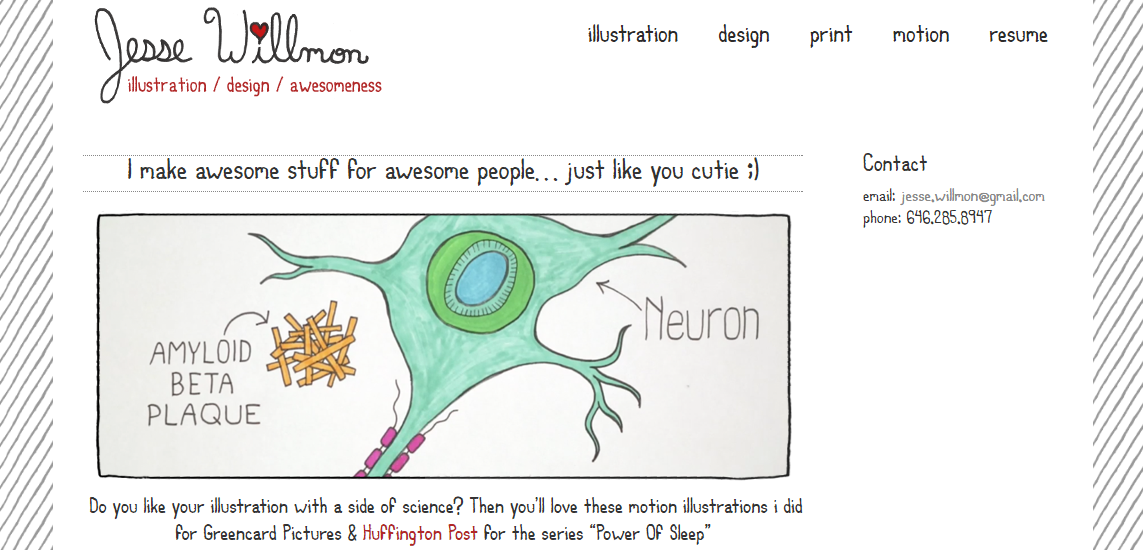 A bit flattering but genuine greeting message from a designer and illustrator based in the US. It is a hand-drawn design which looks very lively.
Moovents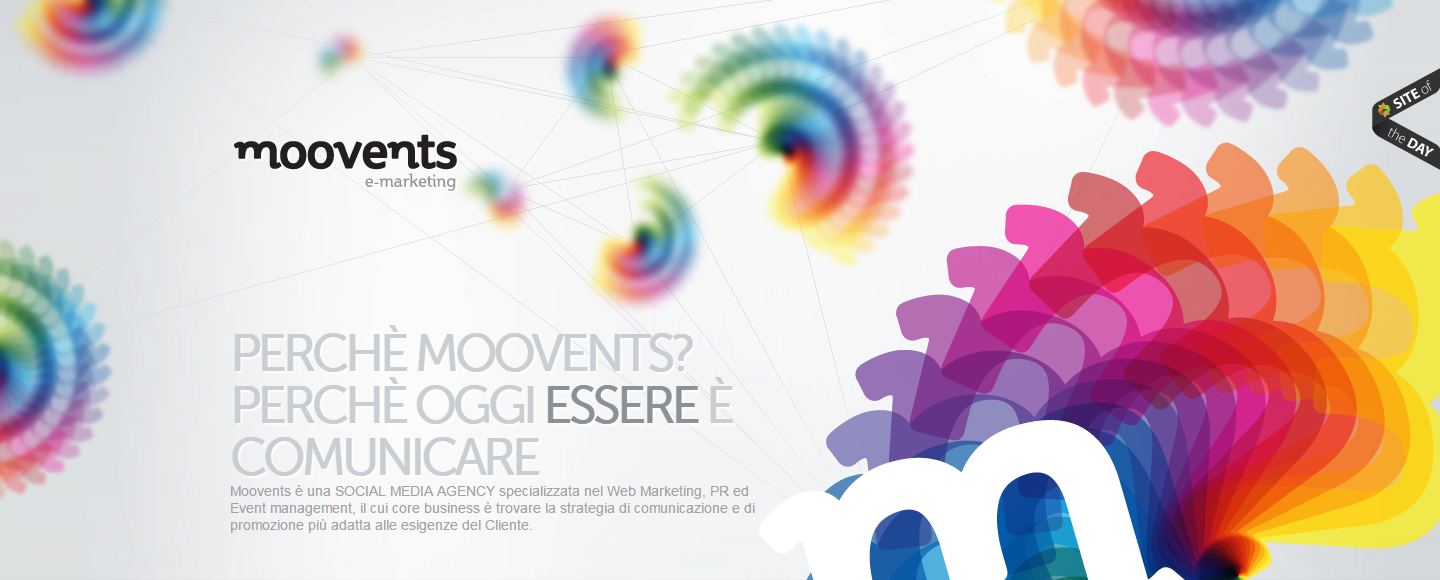 A greeting message from an event management and social media agency based in Italy. The message looks as a question and the answer being a kind of self-advertisement.
N.Design Studio

A colorful greeting message from Nick La – a Toronto based web-designer and illustrator. A cartoonish thalassophilus is depicted on the homepage on a matted peachy background.
Cappen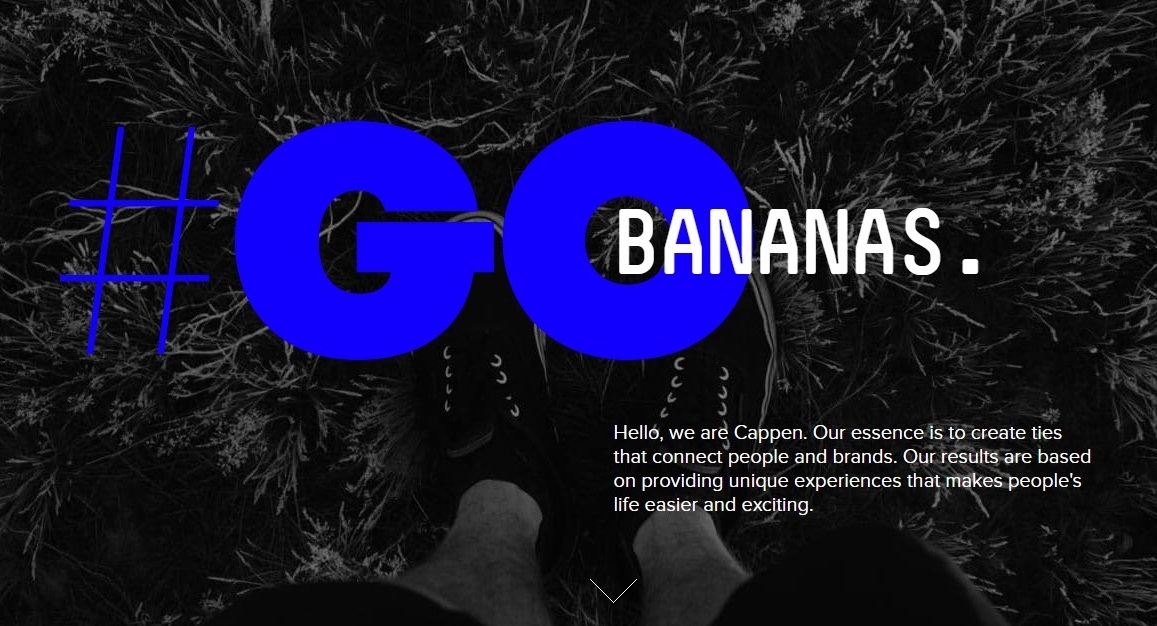 An exclusive greeting message from a creative agency based in Miami. It looks as a hashtag complemented by encouraging phrases replacing each other every once in a while. Check it out!
Conclusion:
These examples are only a hint on how to greet your visitors on your website 'cause you are free to invent and apply your own hello message to engage potential customers and make them excited and interested in your creation.