Are you looking for the most popular WordPress plugins for 2016? Here you can find the review on the top plugins that will improve a user experience and make your life easier. We have hand-picked the most required WordPress plugins for SEO, removing spam, creating galleries, building pages, disabling comments, and many more purposes. So let's take a look at the top ones:
1. WooCommerce Free WordPress Plugin

It's a great eCommerce plugin allowing you sell anything online, beautifully. The plugin has been built to seamlessly integrate with WordPress and provide developers and web-store owners with complete control. Endless flexibility, access to numerous free and premium extensions, and many more impressive features make this plugin really a sought-after one.
2. Akismet Free WordPress Plugin

A top-notch plugin created to check your comments to detect if there is any spam posted. The plugin allows you review the caught spam under your blog's comments admin screen. The plugin is very effective when it comes to filtering spam. Every comment has a status history, URLs are shown in the comment body, a number of approved comments for each user is visible for a moderator.
3. Jetpack Free WordPress Plugin

A useful free plugin built to simplify managing websites made on WordPress. You can get stats, speed up your images, get more traffic and security services. Tools like Related Posts, Sharing, Enhanced Distribution, and Publicize allow your visitors stay on your website for longer and increase your traffic. Your website is checked out for downtime and your plugins are regularly updated.
4. Really Simple CAPTCHA Free WordPress Plugin
Another great plugin which is intended to work with other plugins and has been originally created for Contact Form 7 or any other custom plugin. States are stored as temporary files so you can embed a plugin into WordPress without worrying about conflicts. When you generate a captcha, plugin creates an image file of captcha and a text file storing the correct answer to the captcha.
5. Contact Form 7 Free WordPress Plugin

A usable plugin that can manage multiple contact forms on your website. You can use it to categorize the form and the mail content flexibly with simple markup. The plugin supports Ajax-powered submitting, Really Simple CAPTCHA, Akismet spam filtering, and more. Today the Contact Form 7 requires contributions from users to continue its development.
6. Google Analytics by MonsterInsights Free WordPress Plugin

A free plugin allowing you to track your blog easily and always stay up to date with the newest features in Google Analytics. You can use the free version of this plugin or update to premium version to get more features. The plugin is easy to install thanks to integration with Google Analytics API; it also gives you incredibly nice visitor metric dashboards as well as option to enable demographics and interest reports.
7. WP Super Cache Free Plugin

A great plugin for generating static html files instead or processing the heavy WordPress PHP scripts. Use the plugin for your dynamic WordPress blog and be sure that html files will be served to the vast majority of your users. User's details are displayed in the comment form after a user leaves a comment. Those requests are handled by the legacy cache engine.
8. Regenerate Thumbnails Free WordPress Plugin

A top-notch plugin allowing you regenerate the thumbnails for your image attachments. The plugin is very handy if you have changed any of your thumbnail dimensions after previously uploading images or made changes to a theme with different featured post image dimensions. You also can regenerate the thumbnails for all image uploads, individual image uploads, or specific multiple image uploads.
9. WP-PageNavi Free Plugin


A great plugin providing the wp_pagenavi () template tag which generates fancy pagination links. This plugin is useful if you want to replace the old links with some page links. After you download the plugin, see the installation instructions for using it in your theme. You can also donate for the author if you wish to help with the plugin's development.
10. TinyMCE Advanced Free WordPress Plugin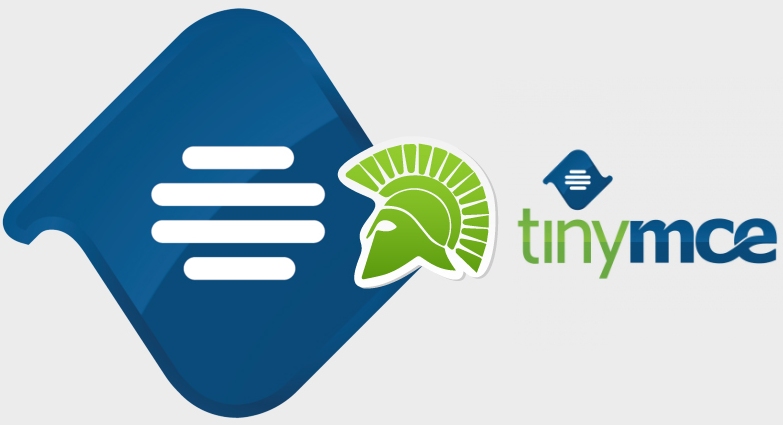 A useful plugin which allows you add, arrange and remove the buttons that are shown on the Visual Editor toolbar. This advanced version includes 15 plugins for TinyMCE automatically enabled or disabled depending on what buttons are chosen. The plugin has support for creating and editing tables, more options when inserting lists, and other features.
11. WordFence Free WordPress Plugin

An open source plugin allowing to secure your website from getting hacked. the plugin's scan service alerts you quickly in the event your site is compromised. The Live Traffic view gives you real-time visibility into traffic and hack attempts on your website. The plugin has got a deep set of additional tools round out the most complete WordPress security solution available.
12. NextGEN Gallery Free WordPress Plugin

The industry's standard WordPress gallery plugin which is great for general use but powerful enough for the most demanding photographers, imaging professionals and visual artists. The plugin offers a complete gallery management system with the ability batch upload, import meta data, edit thumbnails, group galleries into albums, and more.
13. Free WordPress Importer Plugin
A free WordPress plugin that will import post meta, pages, and other custom post types; comments, custom fields, categories, tags, and terms from custom taxonomies; authors and more. Read the installation instructions to find out the quickest method of installing the plugin.
14. Google XML Sitemaps Free WordPress Plugin

A nice and useful plugin that will generate a special XML sitemap helpful for search engines to better index your blog. The plugin makes it easier for the crawlers to see the complete structure of your site and retrieve it more efficiently. It also supports all kinds of WP generated pages as well as custom URLs. Every time you publish a new post, the search engines are notified.
15. Advanced Custom Fields Free WordPress Plugin

A perfect solution for any WordPress based website requiring more flexible data. The features of the plugin allow to visually create your fields, select from multiple input types, assign your fields to multiple edit pages, easily load data through a simple and friendly API, and more. The plugin uses the native WP custom post type and native WP metadata for ease of usage and fast processing.
16. Page Builder by SiteOrigin Free WordPress Plugin

A popular page creation plugin for WordPress which makes it easy to create responsive column based content, using the familiar widgets. If you use this plugin your content will accurately adapt to all mobile devices, ensuring your website is mobile ready. An intuitive interface looks like WordPress itself so it is easy to learn and build a great responsive content in no time.
17. Disable Comments Free WordPress Plugin

A useful plugin allowing website administrators to globally disable comments on any post type so that these settings cannot be overridden for individual posts. The plugin removes all comment-related fields from edit and quick-edit screens. It also can be used on multisite installations to disable comments on the entire network.
18. All In One SEO Pack Free WordPress Plugin


A highly required SEO plugin for your WP blog which supports Google Analytics, XML Sitemap, advanced canonical URLs, and more. The plugins automatically notifies search engines about changes to your website. The built-in API allows other plugins and themes access and extend functionality. The plugin generates meta tags, automatically optimizes your titles for search engines, and has much more useful features.
19. Google Analytics Dashboard for WP Free Plugin

A great plugin enabling you to track your site using the latest Google Analytics tracking code and allowing you to view key reports in your platform install. In-depth page reports and in-depth post reports allow further segmentation of your analytics data, providing performance details for each post or page from your website. The tracking code is fully customizable through special options allowing to collect advanced data using custom dimensions and events.
20. UprdaftPlus Free WordPress Plugin

A free plugin which simplifies backups and restoration. You can backup into the cloud and restore with a single click. Backups of files and database can have separate schedules. You can also choose a premium version to get much more available features and opportunities.
Conclusion:
All of these plugins are highly recommended to provide you with required functionality and make your website work perfectly.