Photography effects made with Photoshop are able to transform ordinary snapshots into stunning artworks. Photo effects will always be up-to-date and never go out of style 'cause this graphic editor is a really perfect tool to customize your pictures and make them look unusual and appealing.
In this post we decided to share some popular photo effects as well as provide you with useful tutorials on how to create them. You can also review the ready-to-use actions and pick them out for your projects.
1. Sunlight Photo Effect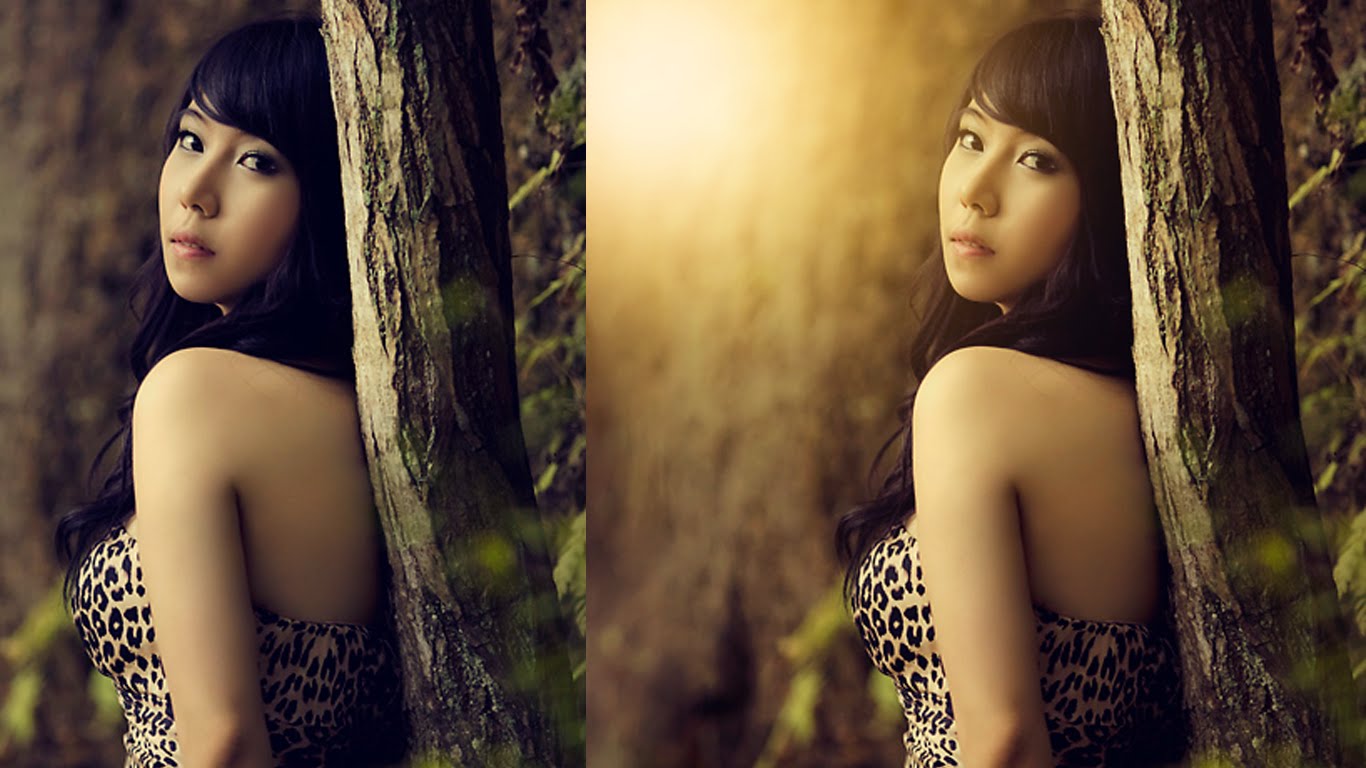 This type of photography effect allows to easily add rays of sunlight to your images and make them look beautiful and magical. To make the sun shine on your pictures you need Photoshop Classic Clouds, Radical Blur Filters, Smart Objects and Smart Filters which will make your filter settings fully editable. The layer blend modes and a layer mask are used to blend the light rays in with the original photo. The photo filter adjustment layer is used to warm things up and make the sunlight effect look finished.
Watch the Tutorial Here
See also: Natural Sunlight Photo Overlays
2. Porcelain Skin Photo Effect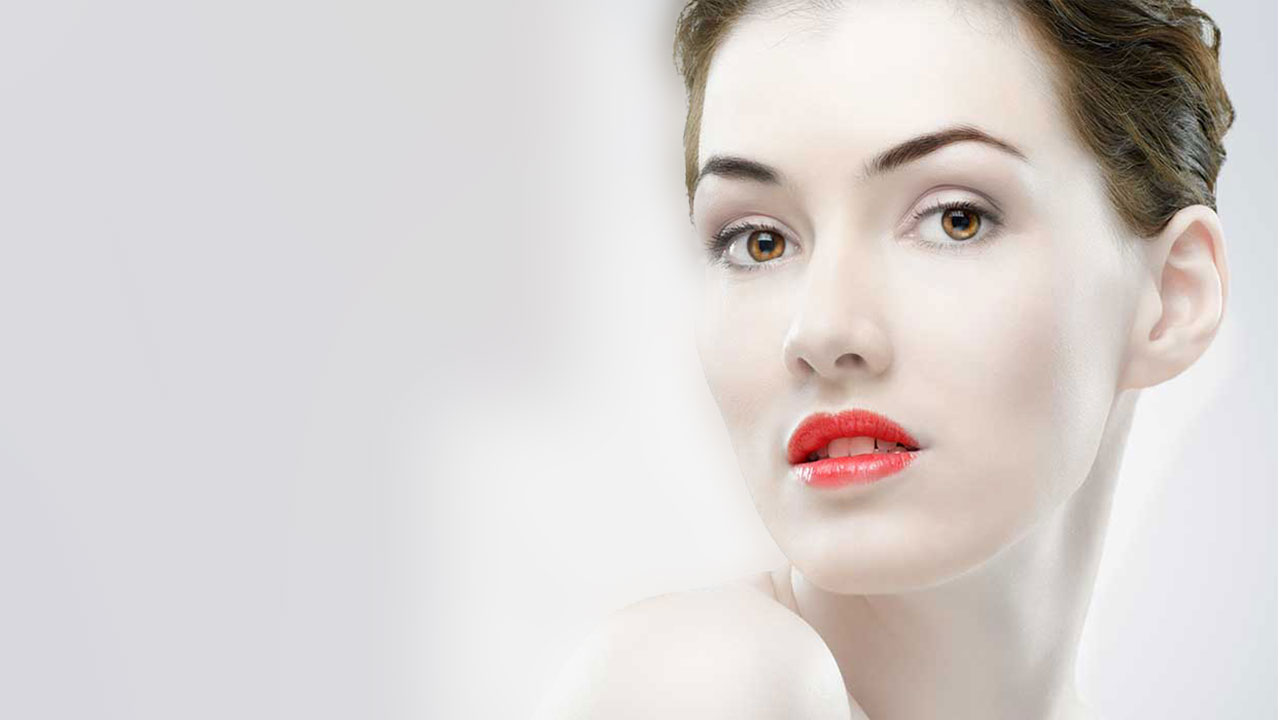 A stunning porcelain skin effect is an easy way to make your personal photographs look amazing. This effect allows to create a glossy, unusual and sought after appearance required within the commercial industry and show-business. You can also try to look as a real star with the help of Photoshop filters. Once you learn how to create porcelain effect it will be easy to apply it to a greater or lesser effect. You can create it in a non-destructive way or incorporate virtual surgery instead. No matter what way of retouching the image you choose, you can easily produce a professional finish.
Watch the Tutorial Here
See also: 100 Professional Retouch Actions
3. HDR and Luminosity Mask Photo Effects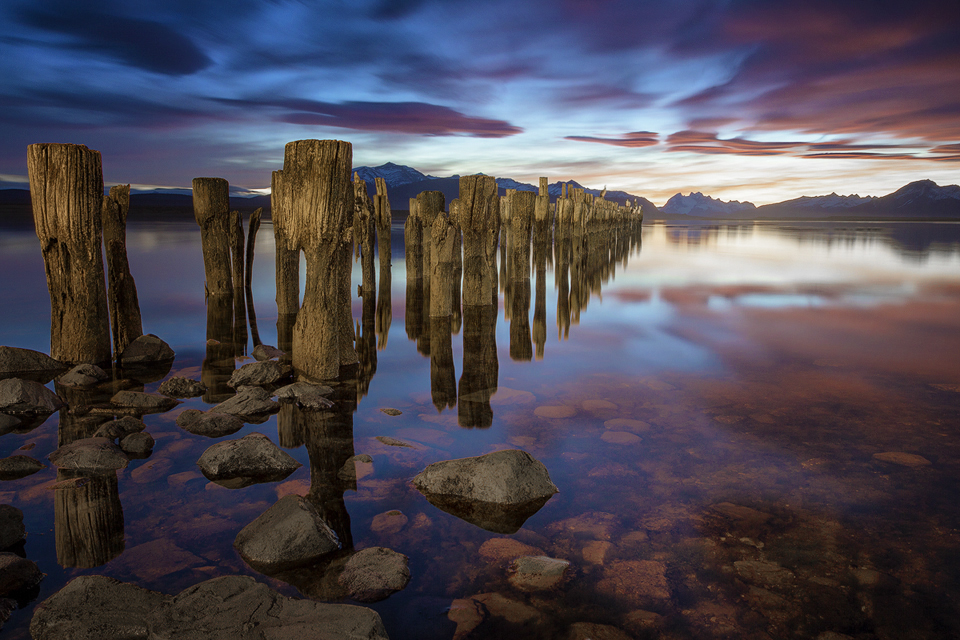 Luminosity masks are used here to achieve a strong HDR effect and improve the overall look of the photo. HDR is a certain type of image manipulation which goal is to blend multiple exposures of the same scene to bring them into a single image and get the result with more dynamic range than your camera is able to record. This effect is applied when you have uneven lighting in your scene so you can make it look much brighter and appealing.
Watch the Tutorial Here
See also: Foodaphile3 -6 HDR Actions
4. Film Photo Effect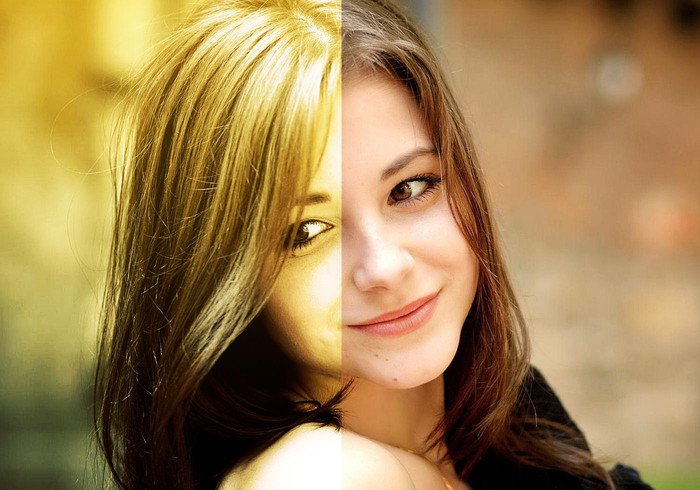 Film photography effect allows to simulate some features of different kinds of movies. It helps either to create dark and atmospheric look, simulate the black and white analog films, emulate your favorite film, or create an absolutely new look of your photographs. Photoshop allows to create many kinds of film looks through post-production and when you work on the creative process it's like you're really shooting the movie, you never know the end result until you see it.
Watch the Tutorial Here
See also: Film Noir B&W Photoshop Actions
5. Matte Photo Effect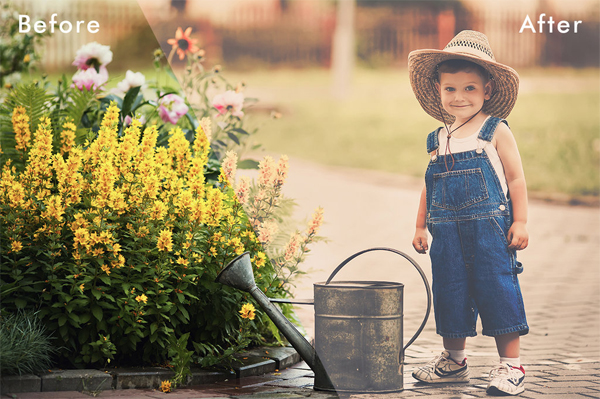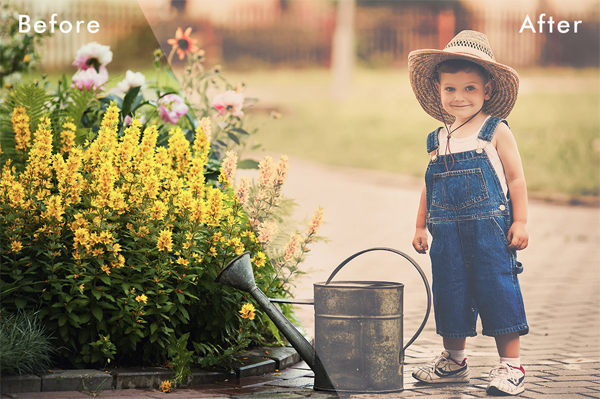 Matte photography effect is one of the most useful ones 'cause it will give your photos a nice, faded and stylish finish. There is a great variety of matte effects which look awesome and stay pretty easy to accomplish. This type of effect will be subtle with most pictures and will work good with versatile types of images. The bright and slightly gauzy matte effect has become really popular in portrait photography over the last couple of years. Getting a good looking matte is as easy as a levels adjustment, just spend a few minutes to learn the steps.
Watch the Tutorial Here
See also: Matte Photoshop Actions & ACR Preset
6. Portrait Retouching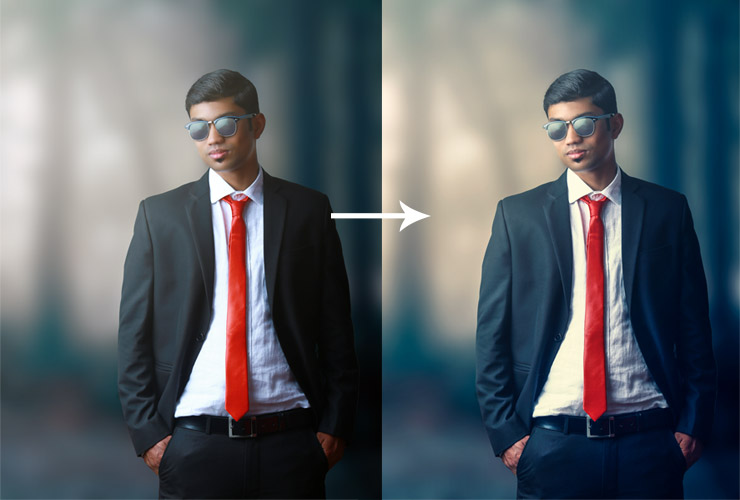 The high-end retouching is a greatly required effect which can give your pictures a really amazing and engaging look. Many photographers want to retouch portraits while making them pop and it is possible with Photoshop as well as very easy. You can use the advanced tools of this graphic editor to emphasize some details, optimize body proportions, smooth out skin and hair and use natural colors to make your portrait photo look beautiful but real. Use the portrait photo effects to enhance the photos and make them look excellent.
Watch the Tutorial Here
See also: Gypsy Portrait Photoshop Actions
7. Baby Newborn Photo Processing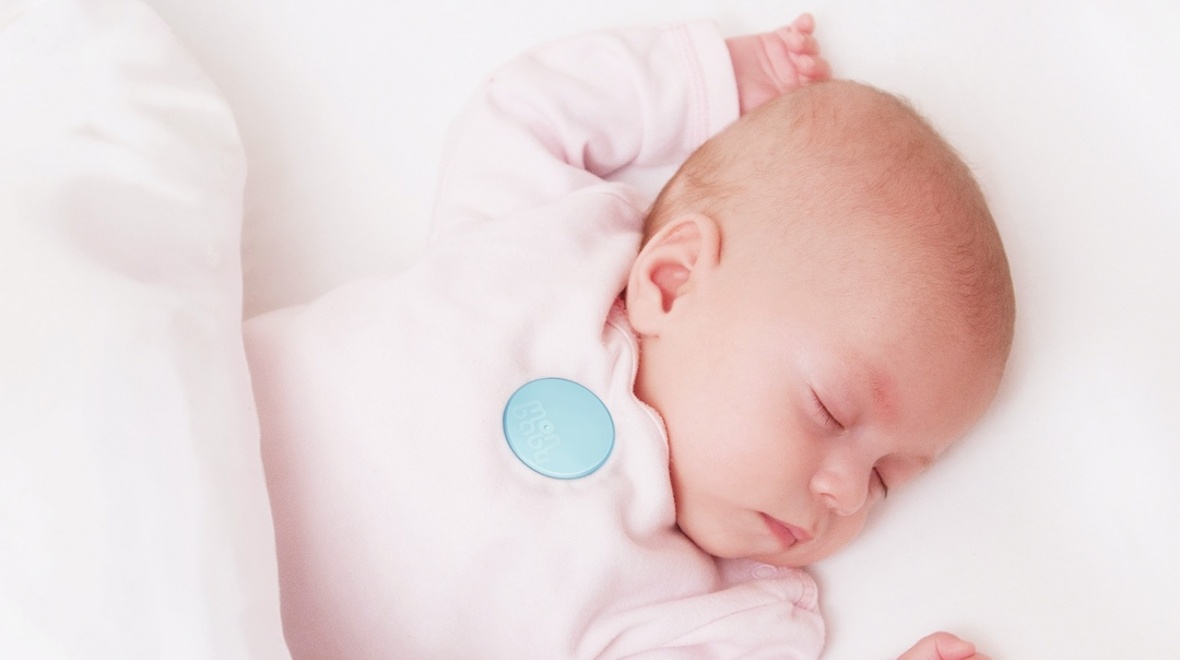 Pictures of newborn babies are inherently perfect as they are but if you need to edit such pictures and make them look even better, it is important to be careful and keep precious details visible as well as make the photo look natural. Photoshop filters are going to help you get rid of jaundice, redness, flaky or blotchy skin, purple tiny feet and other little peculiarities that aren't noticeable in real life but may become apparent when you make a photo of a baby. It will be easy to edit a baby's photo If the white balance and exposure are chosen properly and the shadow is soft.
Watch the Tutorial Here
See also: Essential Newborn Photoshop Actions
8. Hazy Mist Photo Effect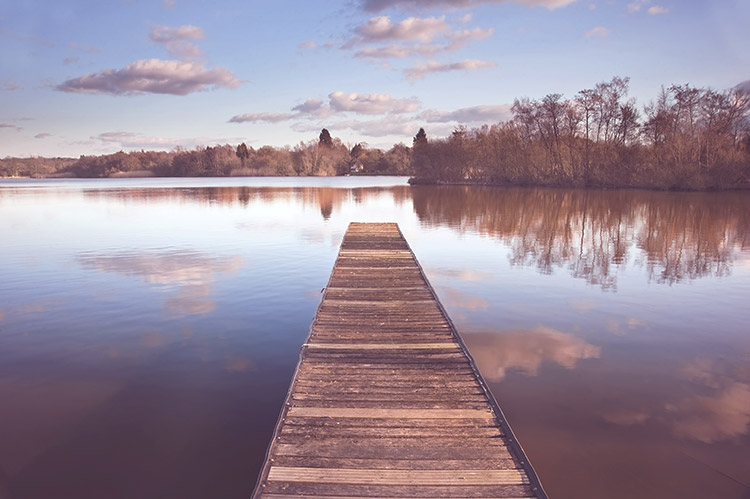 While we're not able to change the weather outside, we can change it on the photo. Using Photoshop you can transform a sunny weather into a misty and moody landscape and create a mysterious atmosphere for different creative photography projects. Cool down the warm tones and selectively tweak the color saturation to replace the sunny summer hues with a cold color palette. This is best done with a combination of Adjustment Layers that give you ultimate control over the image's tones. The mist is added gradually using layers and masks which give the tone a depth.
Watch the Tutorial Here
See also: Faded and Hazy Photoshop Actions
9. Vintage Photo Effect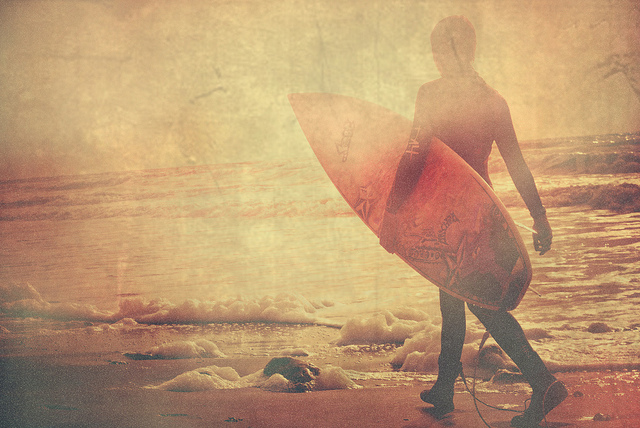 Vintage and retro photography style is all the rage today. Photoshop is one of the best tools to create vintage effect and make your photos look stylish. To create a retro photo effect it is required to change colors and saturation, select textures, play with underlying greens, reds, blues and contrast in black and white photography to achieve a realistic result, and so on. Almost all old photos are decorated with water spots as well as crushed and crumpled corners, age spots and dust, these things are also possible to imitate with Photoshop filters and this is very easy.
Watch the Tutorial Here
See also: Vintage Photoshop Actions
10. Landscape Photo Manipulation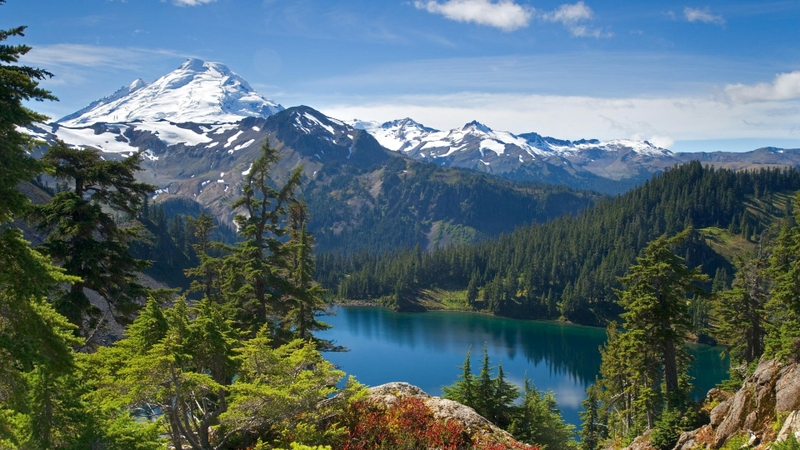 There are many ways to edit the landscape photos especially when you want them to look really stunning. Photoshop is one of not numerous graphic editors allowing to combine different stocks to make a cohesive scene, work with lighting effects, blend and adjust color, and manipulate the landscape photos up to your needs to make them look amazing. Create a sunrise by adjusting tones or make a surreal effect by blending in different landscapes. You can add and remove details, transform shadows, use layer masks, replace any objects with other ones and mix the elements to create a perfect astonishing landscape picture.
Watch the Tutorial Here
See also: Landscape Photoshop Actions
11. Photo Sharpening Techniques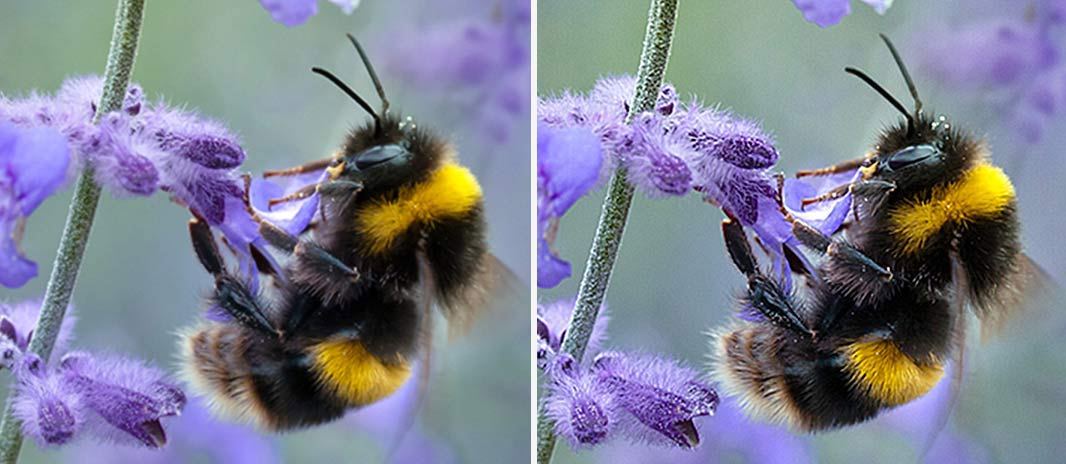 There are several different techniques of image sharpening and most of them make it easy to improve the blurred image. If we speak about frequency separation sharpening photography effect we should create a copy of the image and extract all of the low frequency information from it. This action allows to leave a layer of the very fine detail from the source that you can blend back in to accentuate those details. It is also possible to use unsharp mask, smart sharpening, camera shake removal, and a lot of high pass filter sharpening methods to create a perfect picture for any project.
Watch the Tutorial Here
See also: Photo Sharpening Action
12. Wedding Photo Processing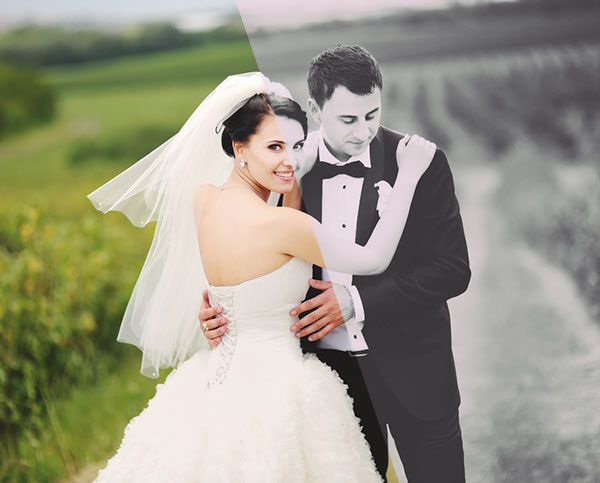 Wedding photography is one of the most memorable things in our life. That is why we should try to make our best to give it a gorgeous and unique look. You can give your wedding photos antique, dreamy, romantic, glow, pastel, and any other look with the help of Photoshop. Wedding and family portraits will look magical and romantic if you apply a glow effect to the highlights of the photo which means you choose the bright white areas and make them glow. It is easy to choose the highlights of the photo using the Color Range command and create a glow effect with a blur filter and a special layer blend mode designed for lightening images.
Watch the Tutorial Here
See also: Wedding Photoshop Actions
13. Light Leak Photo Effect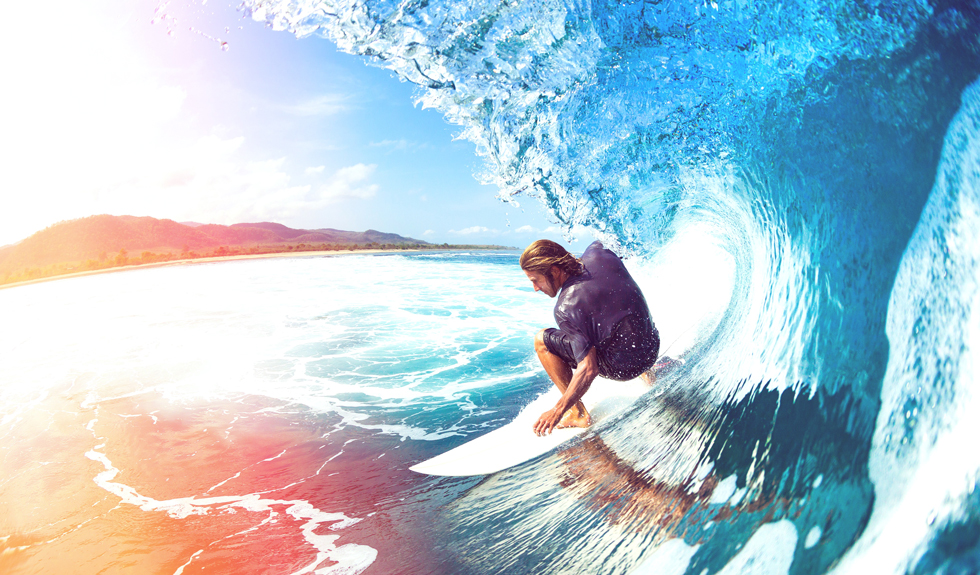 Light leaks appear on the negative when the light has leaked into the actually light-tight chamber of camera. When the light is diffused across the light opening it causes glares on negatives. The glares are different in shape and color so you can put your custom creative spin on them. The key aspect here is to make the light look natural and not to make a picture lack in quality after being edited. Create the warm hazy light leaks with the help of Photoshop and without using analogue film, it is really easy.
Watch the Tutorial Here
See also: Light Leak Kit
14. Soft Dreamy Photo Effect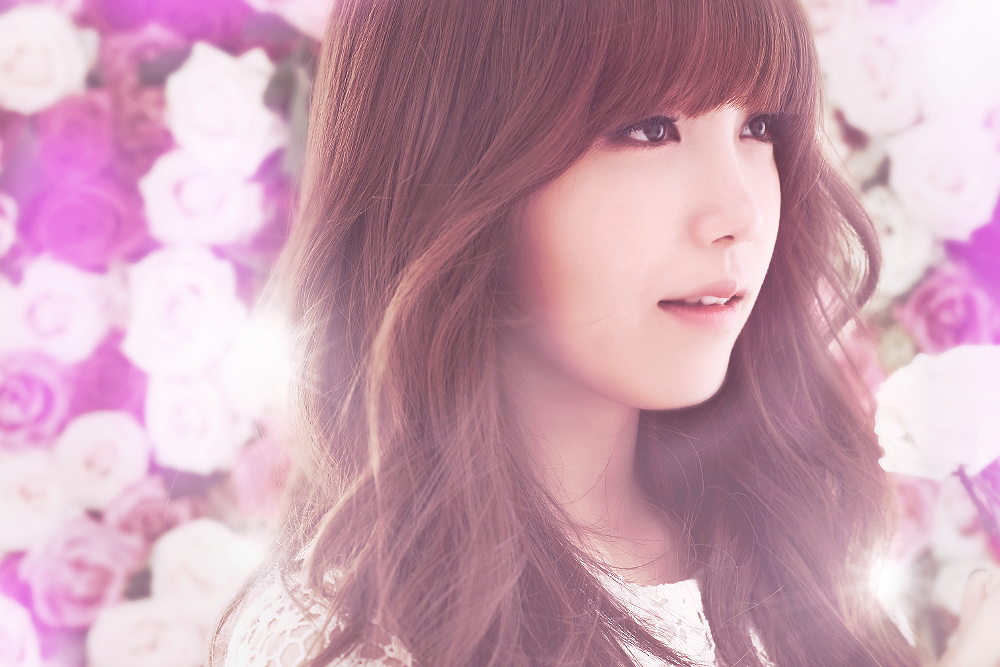 Dreamy photo effect allows to soften the photography which looks unnaturally bright. Using Photoshop you can add bokeh, flecks of sunlight, and other magic effects that will turn your photo into a real masterpiece. Just adjust layers, use masking and blending modes and create a fantasy dreamy effect for your ordinary photo. If you aren't sure what filters you want to use to make a dreamy effect, make a copy of your original picture on a different layer to monitor the changes you make and choose the best final results.
Watch the Tutorial Here
See also: Dreamy Photoshop Actions
15. Pinhole Camera Photo Effect
Pictures taken with a pinhole camera have a unique style and look soft and grainy due to the pinhole lens and a fast film required to record the image. Such pictures have blurred edges and a dark vignette around the edges of the photo due to light falloff passing through the small hole. The main advantage of pinhole camera photo effect is that it draws your eyes into the center of the picture and the focal point. You can make your pictures with a modern digital camera and then simply create a pinhole effect with Photoshop. Crop the chosen area with the focal point you want to stand out, blur the edges with radial blur filter, create a dark vignette around the images and even create a moody black and white or artistic pinhole effect with Photoshop very easily.
Watch the Tutorial Here
See also: Pinhole Lightroom Presets
16. Selective Monochrome Photo Effect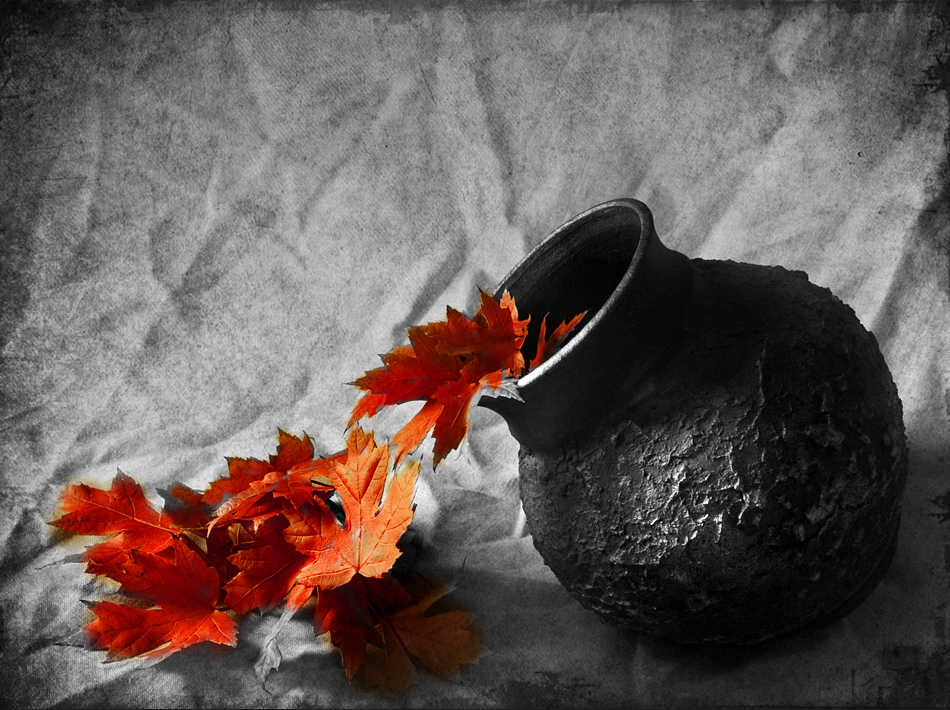 A selective monochrome effect means that a picture is converted to black and white while the main subject on the photo is left full of color. If you know how to apply hue and saturation adjustment layers, a layer mask and a brush then this photography effect is easily created in a matter of minutes. All the skills you need is to be able to drag a few sliders and paint with a brush. If you make everything correct, you'll get an absolutely handsome and stylish picture that you can bravely use for your portfolio project.
Watch the Tutorial Here
See also: Monochrome Photoshop Actions Set
17. Lomography Photo Effect
Lomography photographers always aim to show life in all of its aspects and they try to catch a moment to look for a beauty in deliberately low-quality snapshots. Film snapshots taken from unusual camera angles, oversaturated colors, distortions, unexpected prismatic effects, and other related qualities characterize the lomography as it is. Lomo photo effect is possible to create in Photoshop by duplicating layers, creating a vignette effect, changing the blending modes, and a few other simple steps that you can learn very easily.
Watch the Tutorial Here
See also: Lomography Photoshop Actions
18. Instagram Earlybird Photo Effect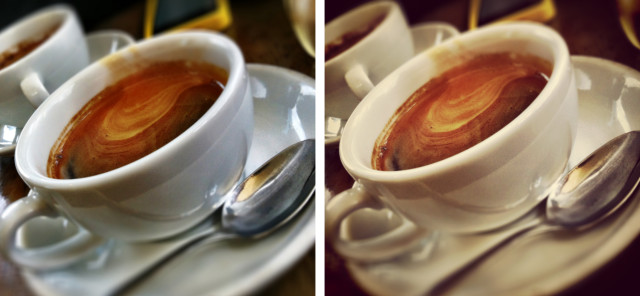 Applications like Instagram made it possible to practice and enjoy the art of photography even if you make snapshots with a simple cell phone camera. Instagram filters allow to alter the mood or tone of pictures and add a flare of drama to otherwise ordinary images. However, if you use those filters to customize the photos, it is impossible to edit them exactly how they will be altered. In addition, they can lower the quality of your photographs. To avoid the mentioned above problems, use Photoshop to give your photos an amazing, magic, mysterious or dramatic look and share them with your friends. It is easy!
Watch the Tutorial Here
See also: 30 Instagram Filters ACR&ATN Presets
19. Oil Painting Photo Effect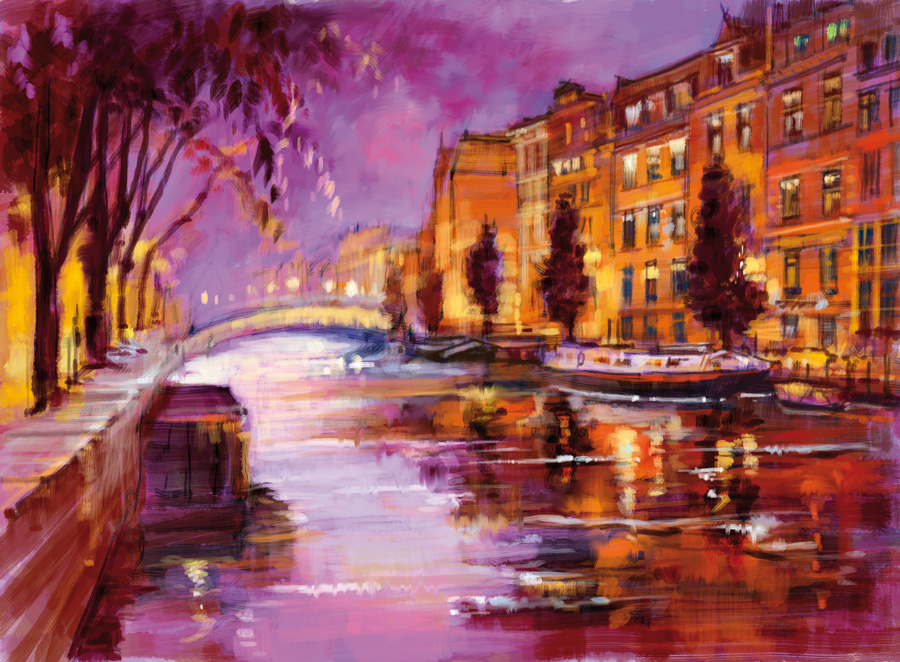 If you are not a talented artist able to paint realistic art with just a brush then oil painting Photoshop effects are exactly what you need to give your pictures an original look. This graphic editor allows to create cool effects to mimic the style of painted pictures very easily. It is possible to use the simple filters to transform an ordinary snapshot into a real painted masterpiece with detailed blotchy colors and brush strokes. For instance, fine brush strokes are sure to simulate illustrated artwork for vintage movie posters or give your photos a great stylized look.
Watch the Tutorial Here
See also: Oil Paint Photoshop Action
20. Watercolor Painting Photo Effect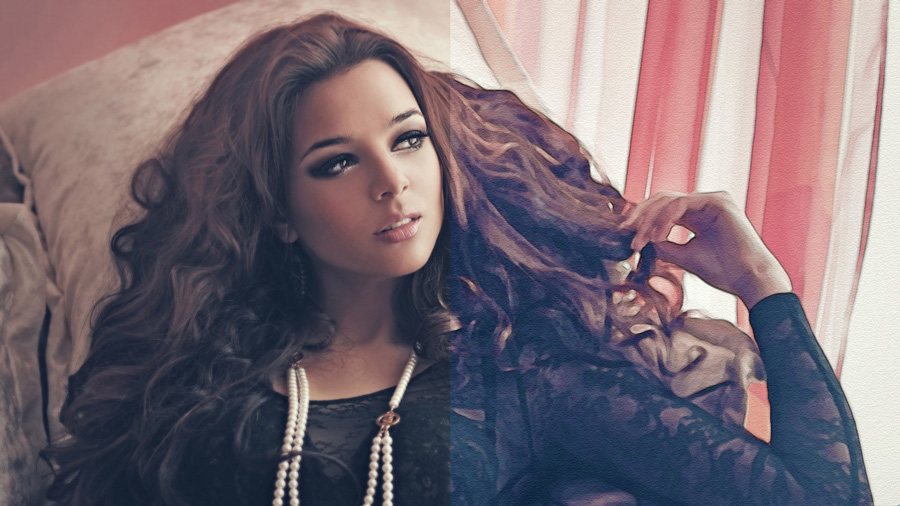 Watercolor painting Photoshop effect works best on pictures where rich colors and strong contrast are more important than any fine details since the photo loses a lot of detail with this effect. Creating this effect is as simple as duplicating layers, applying a few filters, using several different layer blend modes, and the whole process takes only a couple of minutes. Use watercolor painting to edit any types of photographs and transform them into real painted art works and feel yourself a true artist.
Watch the Tutorial Here
See also: Real Watercolor Photoshop Action
If you are a creative photographer and want to showcase your works online, check out the following photography WordPress themes diligently designed by our team of professionals to meet your ever-evolving needs:
1. Premium Photo WordPress Theme – Chantelle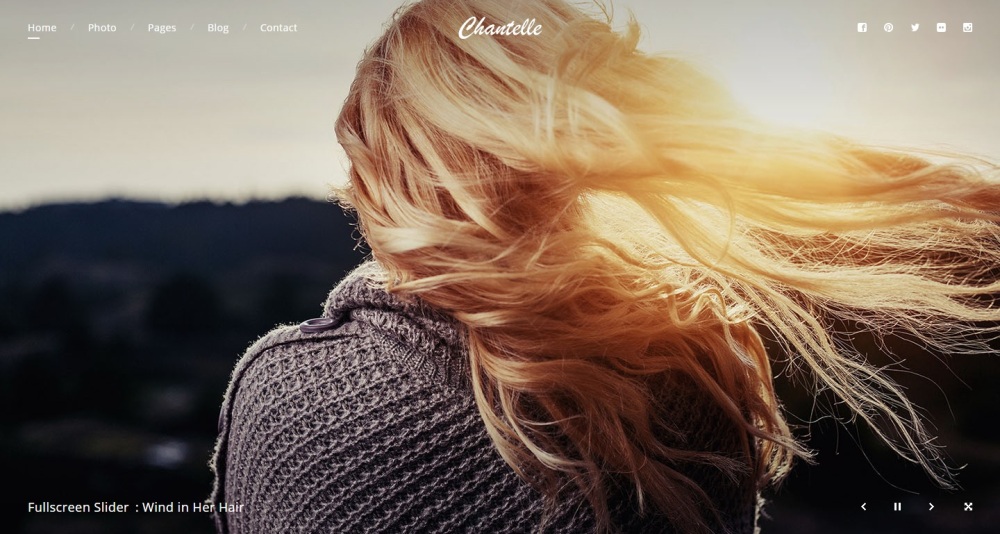 2. Photo Fullscreen WordPress Theme – Fliper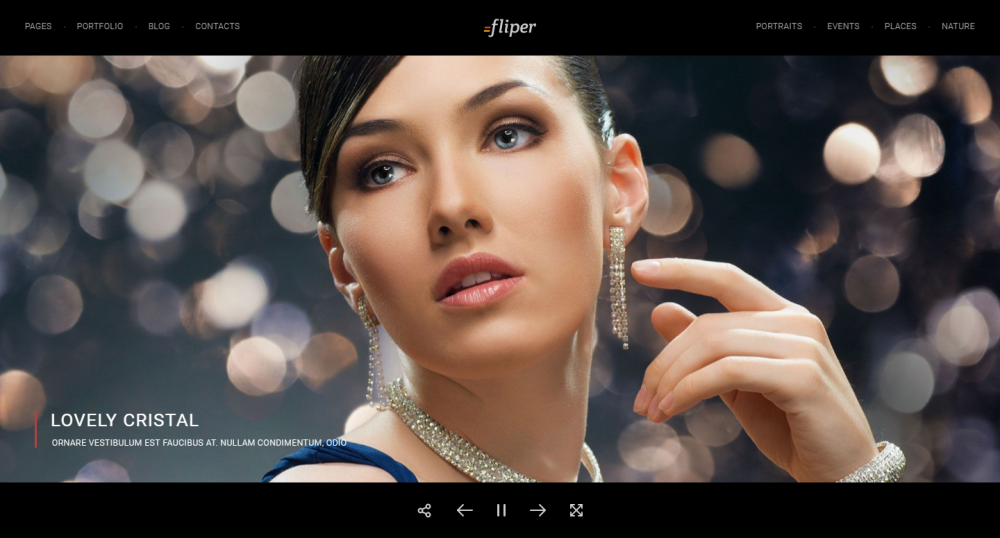 3. Photography WordPress Theme – Geographic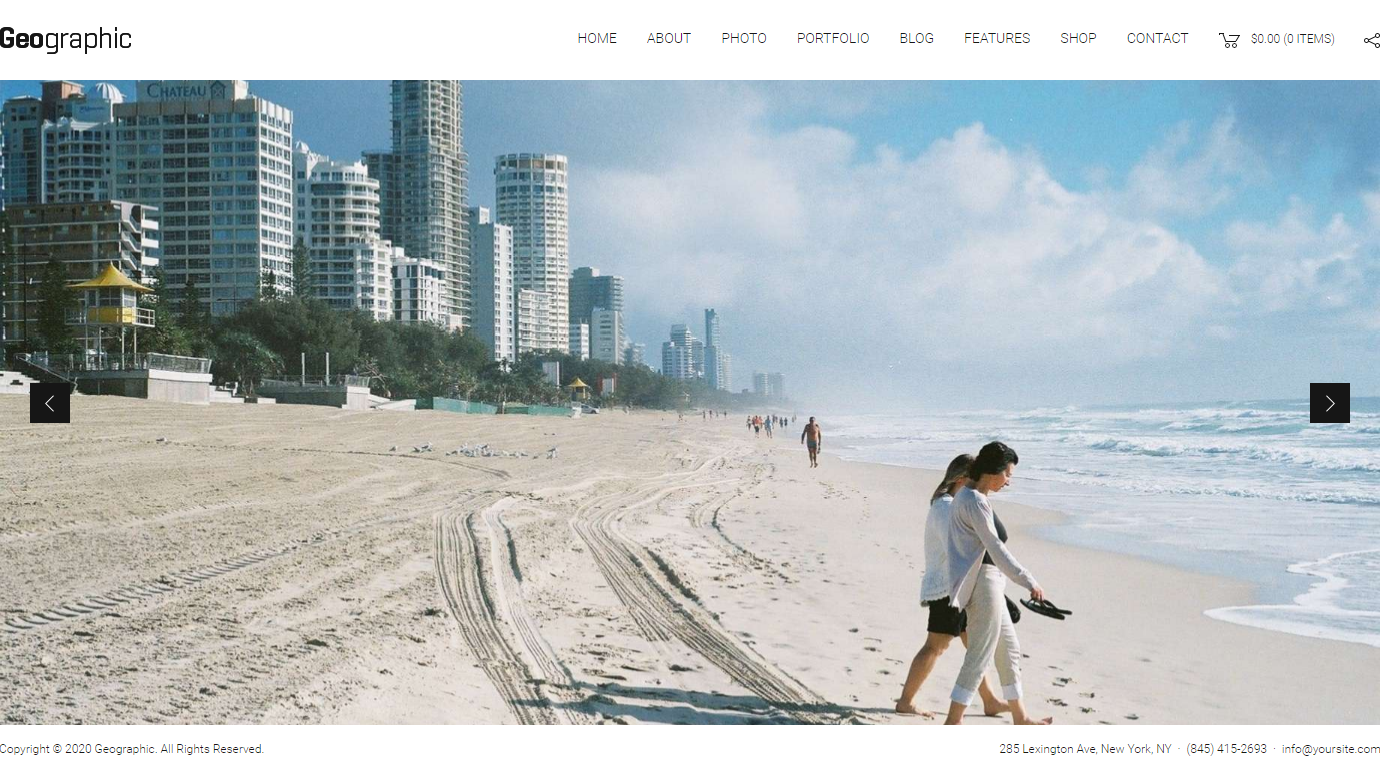 4. Photography WordPress Theme – Solarwind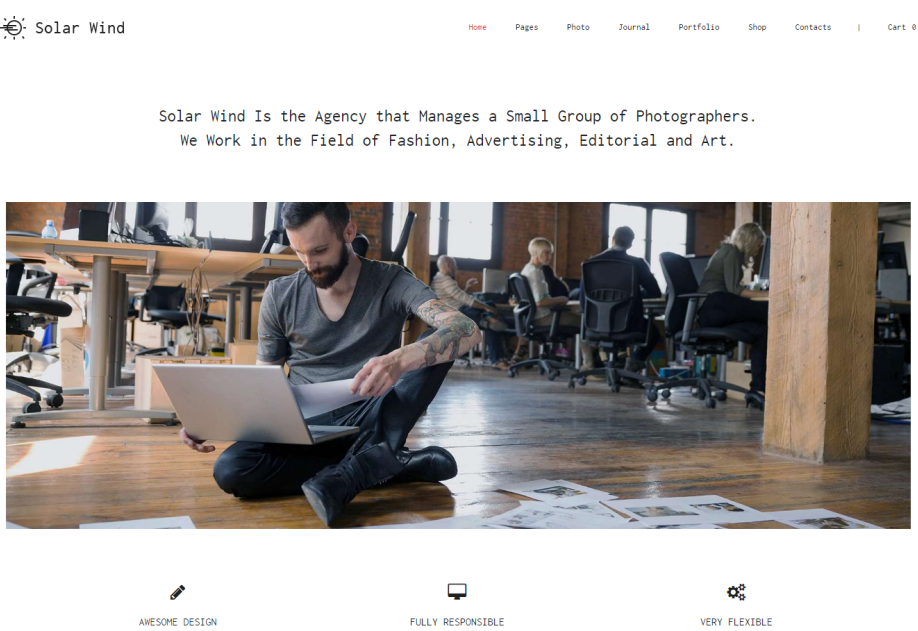 If you have an opinion concerning the mentioned above photography effects or there are some effects we haven't mentioned but you like them and use them to customize your photos, please share your thoughts in the comments.