Professionally designed, stylish and attractive fonts are one of the key parts of modern and eye-catching design, and the appearance of your website is no exception. When a PSD mockup of your future personal web-page is created, it is the very time to choose the right typeface for your content including titles, subtitles, menus, and more. We've collected the newest free and premium professionally crafted fonts you can choose either for web, print, graphic or any other types of designs.
Check them out!
Fresh Free Fonts for Your Creation Process
Review some hot free fonts "baked" by the best authors during this autumn and presented on the trustworthy resources especially for you.
Coal Brush Free Font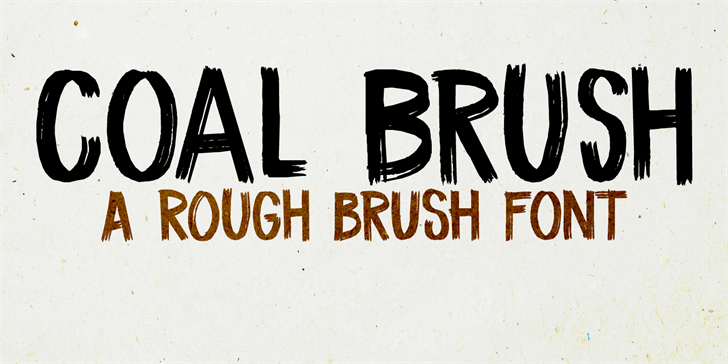 Gorgeous free font looking like it is made with a brush but truly it's made with a marker pen being almost dried out. The font is all caps but upper and lower case differ and can be mixed freely. The font is applicable for books, posters, rap albums, rock operas, grilled food restaurants, and more. Coal Brush is free for personal use.
Canoodle Free Font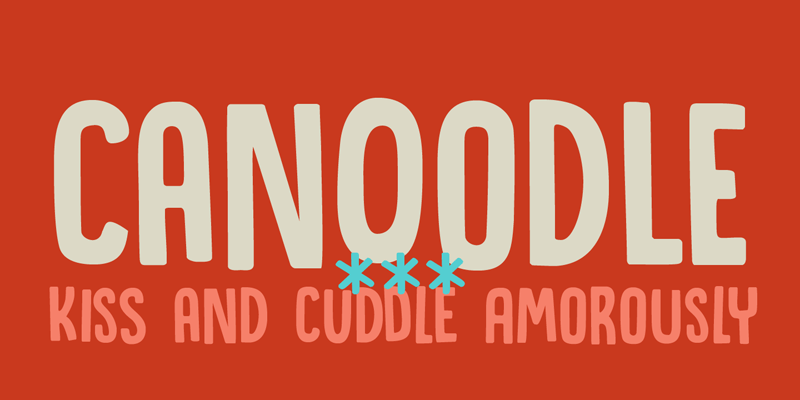 A free font which is an all caps typeface where upper and lower case differ and can be mixed or matched. The author says the font's name means to kiss and hug so it can be called kissable. The font "speaks many tongues" and will be suitable for printed or graphic design. It is free for personal use only.
Yerbaluisa Free Font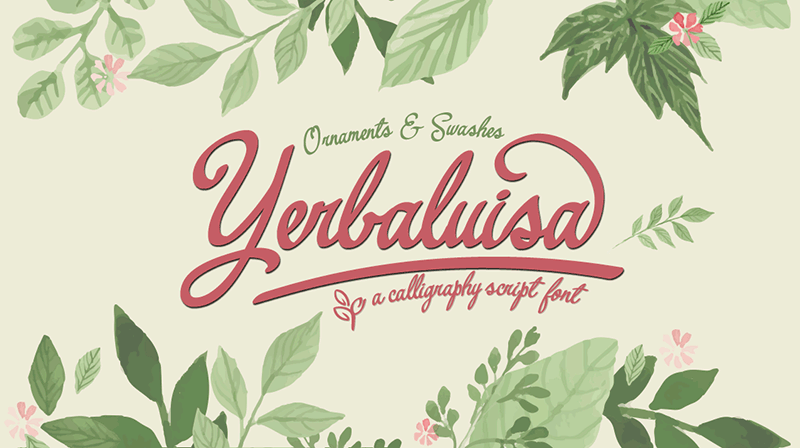 A free handwritten calligraphic typeface style which includes concatenated letters and a few sets of ornaments and swashes terminals. To type a lowercase letter z alternative use discretionary ligatures – dlig. Check out the download page to see how to make the ornaments after words, see the license terms and get it for your personal usage for free.
Mark My Words Free Font
A great free font made with love and care. It is free for personal use but its commercial version contains a wide set of alternate glyphs and words to create your own style. The font also includes a complete set of the clean version. With the commercial license you also get an editable PDF files with the font embedded. Check it out to find out more details.
Königsberg Free Font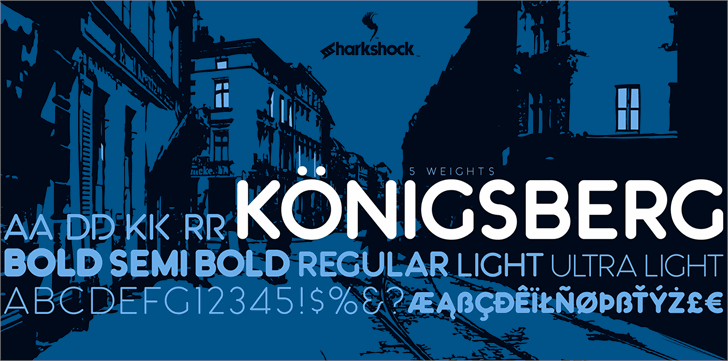 A fun and clean free display font including five different weights for a multitude of users. Its soft style captures the attention with a feel of classic doughnut shops and children's books of the seventieth. The font contains rounded sans serif features matching uppercase and lowercase characters except for Light and Ultra Light. The typeface is free for personal use only. You can also contact the designer to ask for additional permissions or else.
Kordes Free Font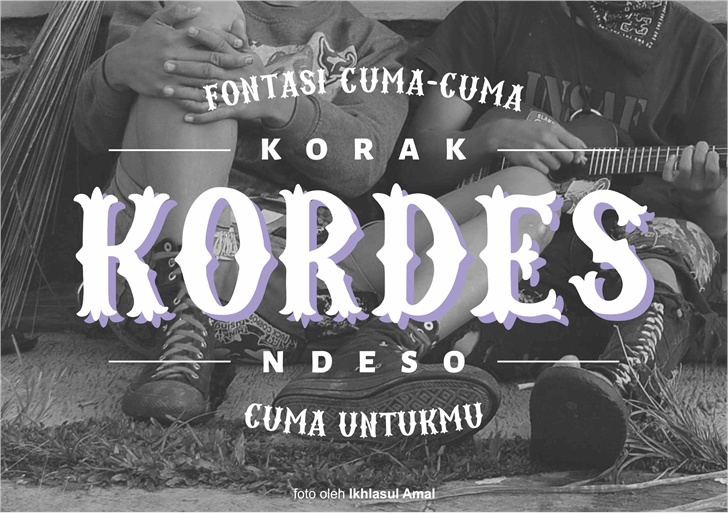 A free font from the Indonesian author stating that this typeface is created for those who have crossed the globe looking for self-understanding to express one's personality. The font is completely free for personal and commercial usage but if you wish to donate to the author you are free to do it. Check out more details on the font's download page.
Obti Sans Free Font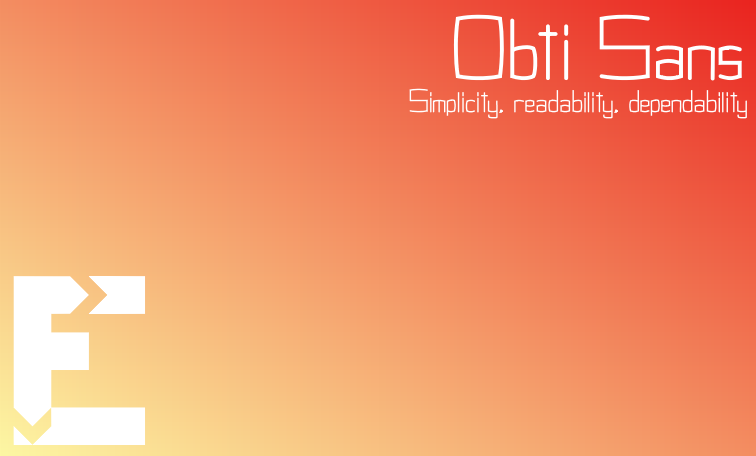 A free font with boxy and rounded characters looking like the ones from science fiction books. The font is absolutely free both for personal and commercial usage so you can choose it either to create your personal website design or craft some projects for sale.
Premium Fonts to Inspire
Take a look at the following premium quality fonts manufactured especially for your aesthetic satisfaction.
Ultine Premium Font
An utilitarian but gentle premium font which is going to keep your look clean and simple. The characters have slightly extended geometric architecture which gets straight to the point without pushing your visitor away with too firm approach. The font covers a large set of multi-Latin languages including some OpenType features such as ligatures and contextual alternates.
Milka Premium Font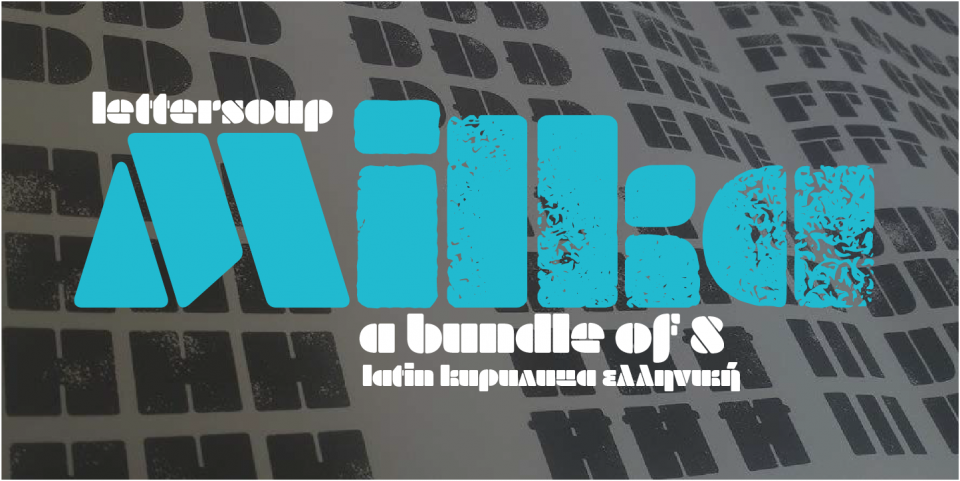 An eight-style stencil premium font family crafted by a team of designers born with the span of almost 70 years. The font has extensive Cyrillic, Latin and Greek characters set supporting localized forms for Russian and Bulgarian as well as numerous OpenType features. The typeface is called in tribute for Milka Peikova – the Bulgarian designer being one of the team members.
Fnord Premium Font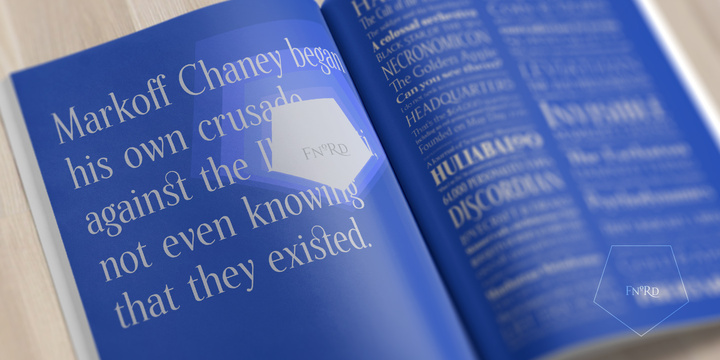 A contemporary humanist premium serif type. It is suited for display purposes, titling, headline copy and branding. The font is available in two styles and supports a lot of languages with Latin characters. Check out the font's page to find out more details.
TT Lakes Premium Font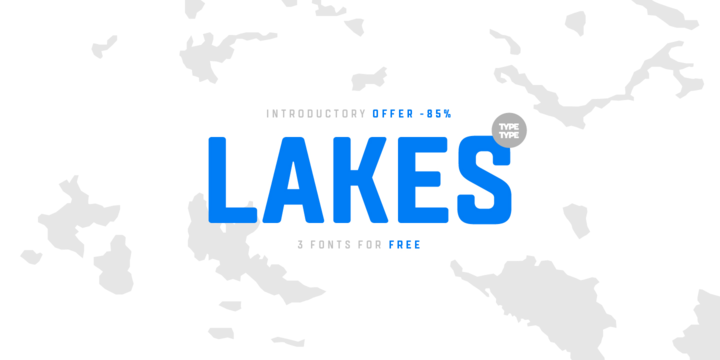 A simple and functional premium sans serif font consisting of 54 typefaces. Three font families including Lakes, Lakes Condensed and Lakes Compressed are contained here. Various OpenType features such as tnum, frac, case, sups, subs, numr, and dnom are supported. The font is suitable for almost any purpose.
Conclusion:
Choose the most suitable font depending on your personal or commercial project needs and be happy.)