Every time you need to design a diagram, a map, a progress bar or a countdown, you need beautiful number fonts which will complement the overall website design and make it look harmonic. We've prepared a laconic collection of new and modern free and premium number fonts which would become very useful for your next designs.
Free Number Fonts
Several different number fonts in this bunch are available absolutely for free and you can use them for personal or commercial projects.
Numberpile Free Font Family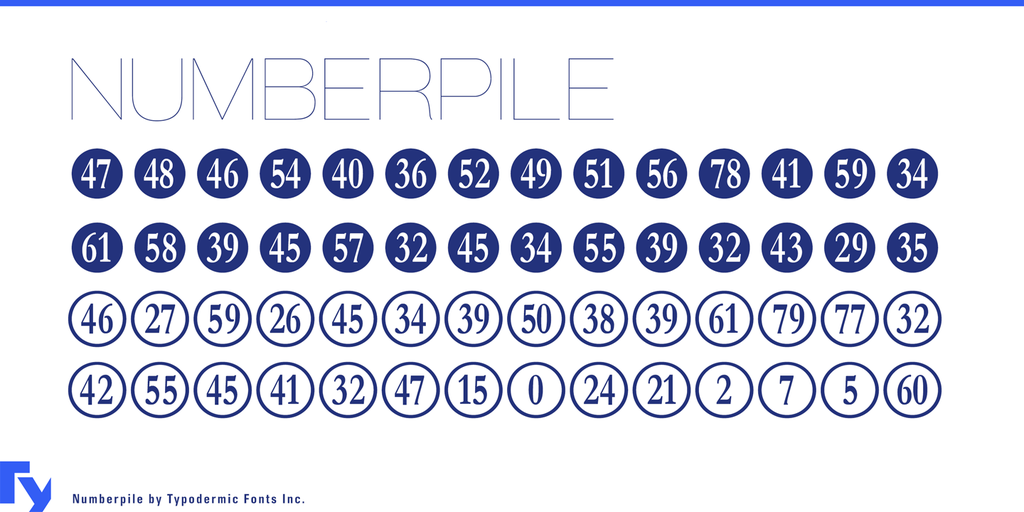 This is a great free set of circled numerals suitable for maps and diagrams. It includes a handy guide for accessing numbers directly. The fonts include a desktop license allowing to use them for commercial projects. You can use the fonts to create posters, game and web graphics, logos, signs, and more.
Credit Card Free Font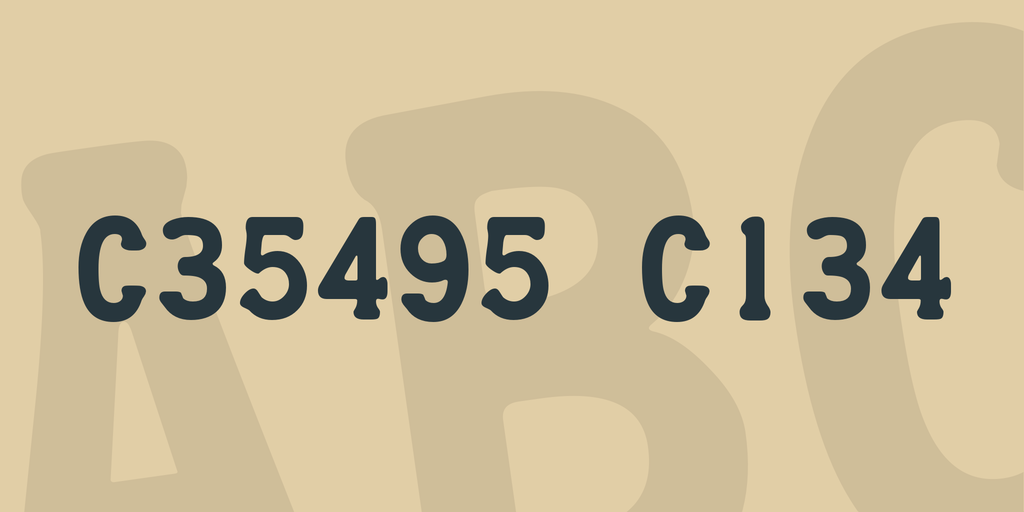 An all-capitals free font available for simulating bank cards to suggest a context of banking, membership, finance, etc. The number keys produce square and big digits of the credit card number consisting of 16 letters. The font is available for personal use only. See the detailed description of the font on its homepage.
Atomic Number Free Font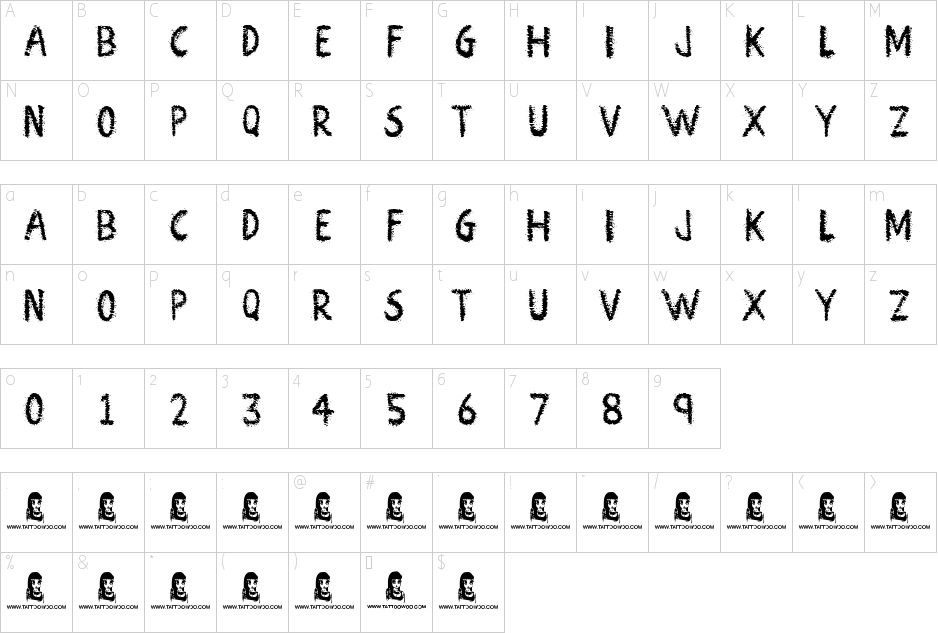 A great free font set including both numbers and letters. Characters and figures have original shaping and may be used for any uncommon graphic and web designs. The font is free for personal usage only but you can contact the author to ask for additional license to use a font for commercial projects.
Digits Free Font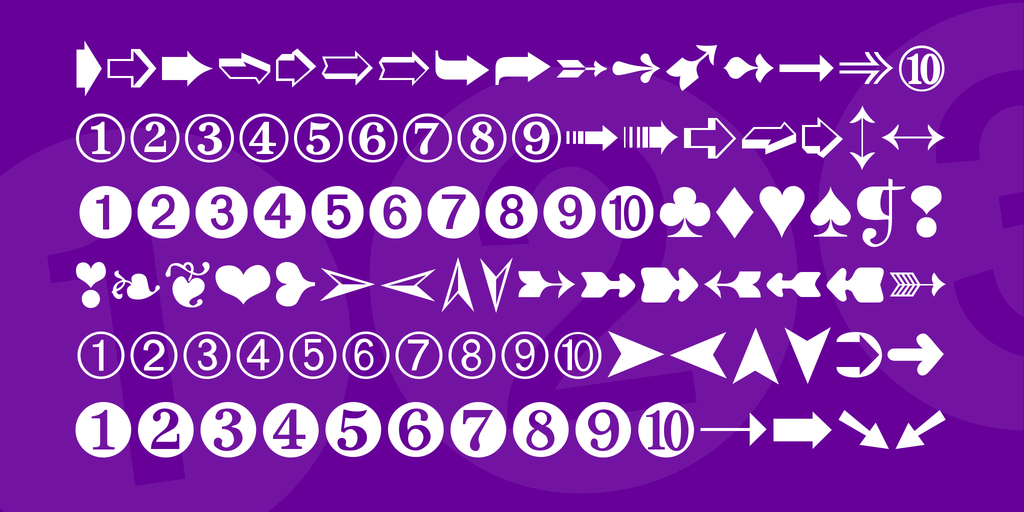 A great free font set including both numbers and signs which can be used for different kinds of design. Carte suits as spades, hearts, diamonds and clubs; various arrows as well as circled numbers are available here in different weights. If you like the font you can download it absolutely for free.
Premium Font Sets
The following fonts are designed by very skilled professionals to be perfect for different kinds of designs, including t-shirts, posters, websites, logos, and more.
Circle Numbers Premium Font Set

A great desktop font which will be best suitable for Mac OS with Hebrew language support enabled. It supports applications like Adobe Photoshop, Adobe InDesign, and more. Fonts can be used for creating print documents, static images and logos.
Diamond Numbers Premium Font Family

A professionally-designed premium font set available under a typical desktop font EULA license allowing to install the font on your PC to use it with authoring tools such as word processors, design tools, and various other apps permitting font selection.
Numbers Premium Font Family

A good-looking premium number font represented in several different styles and available for creating logos, static images, and more. Before buying the font, check out the list of licenses that regulate the font usage both for mobile applications, electronic publications, web fonts subscriptions, server licenses and desktop fonts.
Numbers Style Premium Font Family

A perfectly looking premium number font available in different styles and suitable both for mobile applications, websites, images, logos, e-books, and many other projects. Check out the list of different licenses that regulate the conditions of using the font for different types of design.
Sport Numbers Premium Font Family

A nice sportish premium font available in regular style and available for different types of design projects including logos, static images, diagrams, and apps. Different licenses available for this set regulate the rules of using the font for various design projects.
Rift Premium Font Family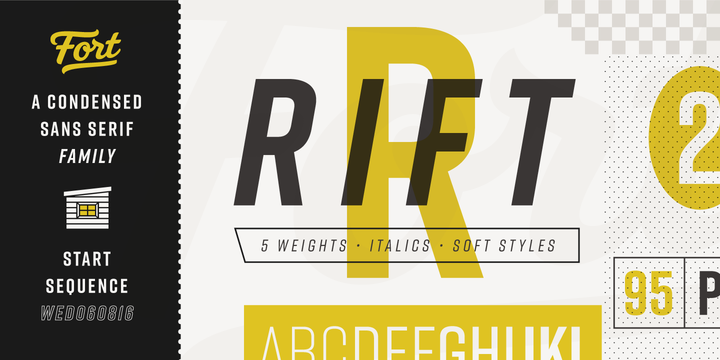 A gorgeous premium number font built as an opentype providing designers with more flexibility and control over the font family designed by this author. Tabular figures are suitable for reports, timers, and apps. It is applicable when numbers and currency need to align vertically.
Conclusion:
We hope these hand-picked fonts will be useful for your next perfect design projects.