Check it out! Here we are with our new showcase including the most popular and recently designed HTML templates both with single and multiple page layouts as well as a lot of astonishing and useful features.
A Few Tasty HTML Templates from Our Team
These templates have been specifically designed and coded for your top-notch websites.
Bennett Photography One-Page Template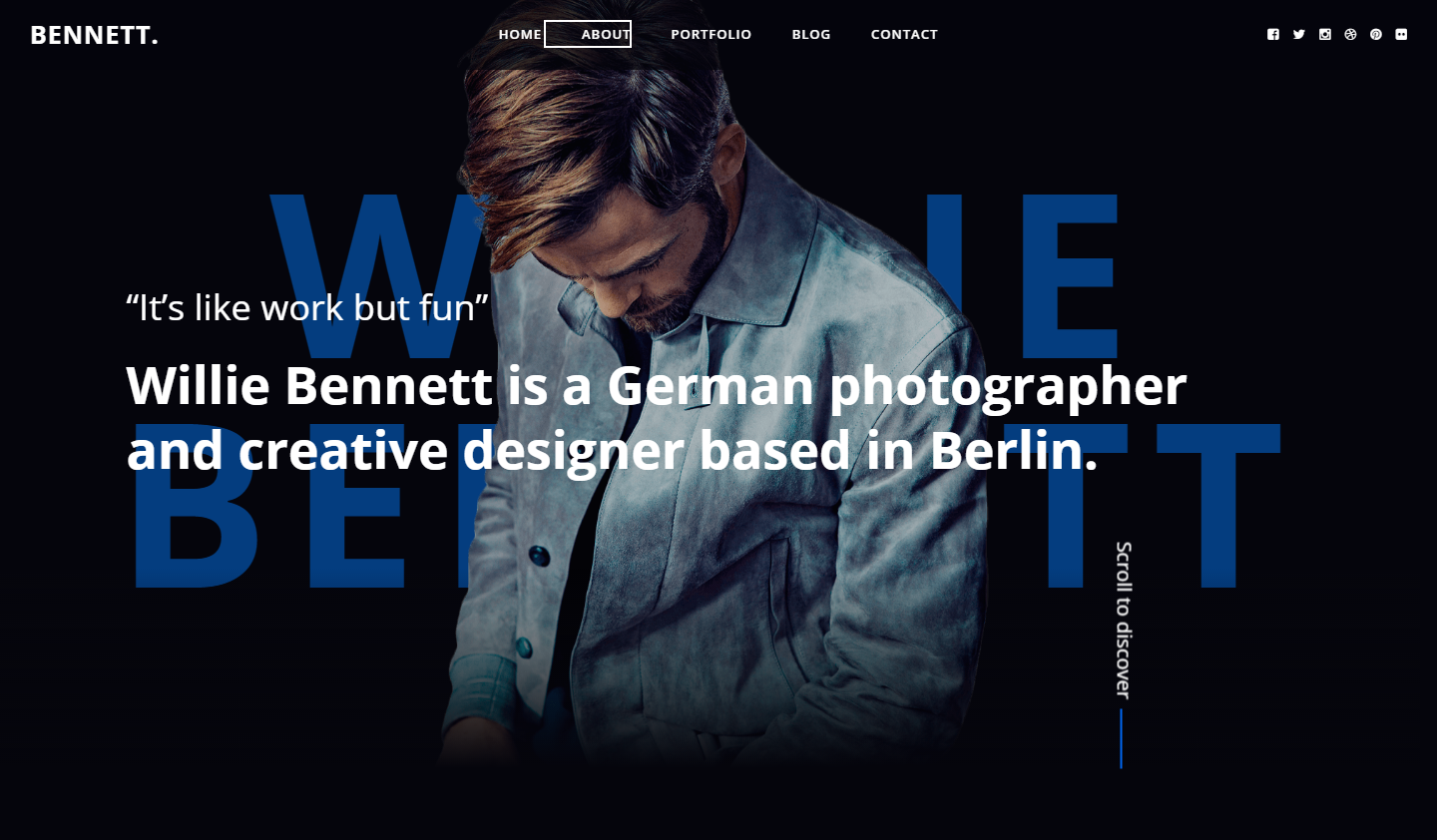 A nice single-page premium HTML template professionally designed for creatives all over the world. The design features the stylish two-color palette, intuitive navigation, eye-catching portfolio and blog sections, and much more advantages. The template is simple to customize through any HTML editor your prefer.
Craft Construction HTML Template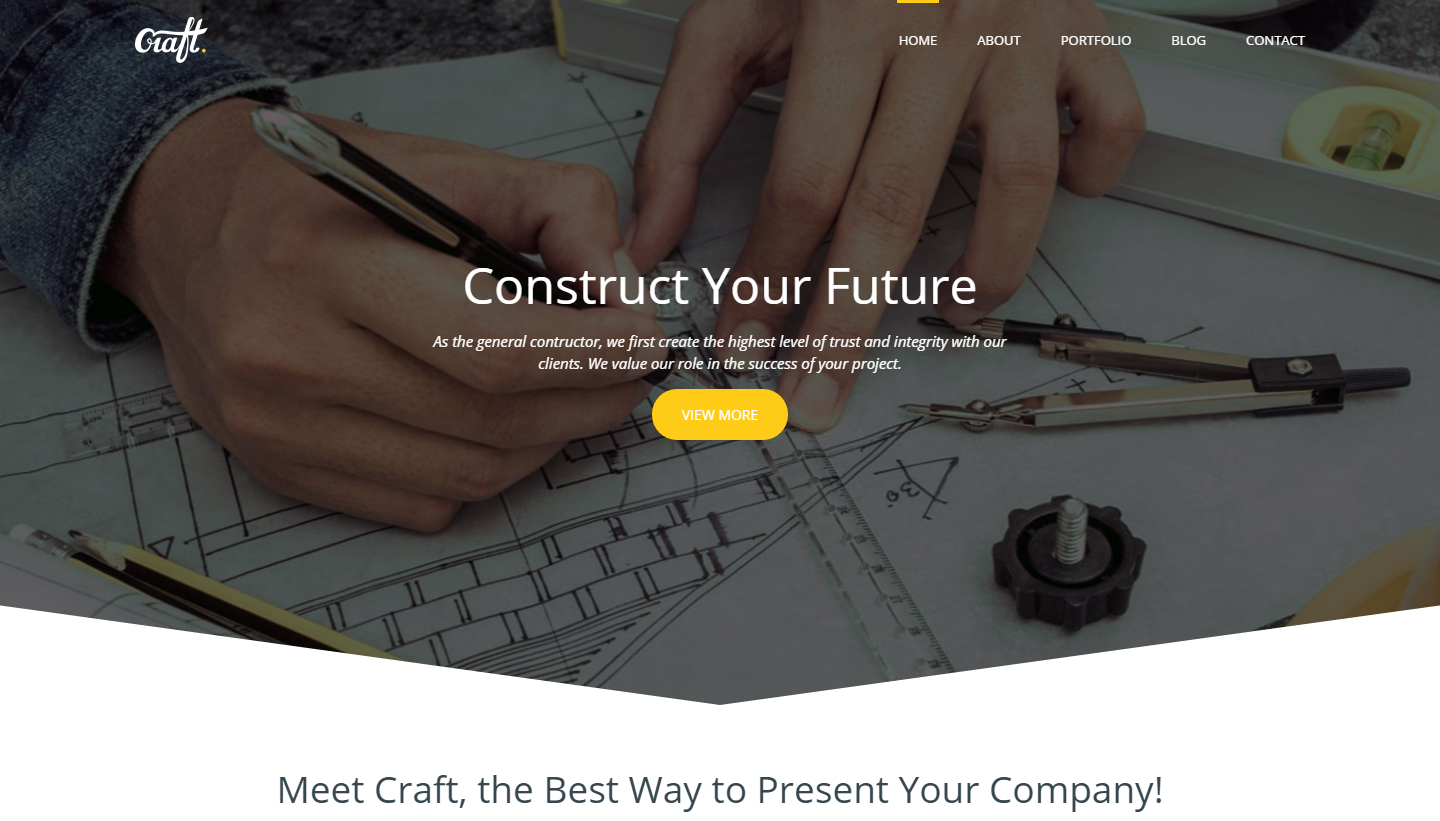 An originally designed premium one-page HTML template applicable for any building and construction company. The design is going to be an ultimate choice for creating a unique business card for promoting your product in a professional way and get more thankful customers. Every information is easily accessible on a single page.
Free HTML Templates Deserving Your Attention
Cast your glance over the following collection of free HTML templates designed with modern trends in mind.
Impetus Free HTML Template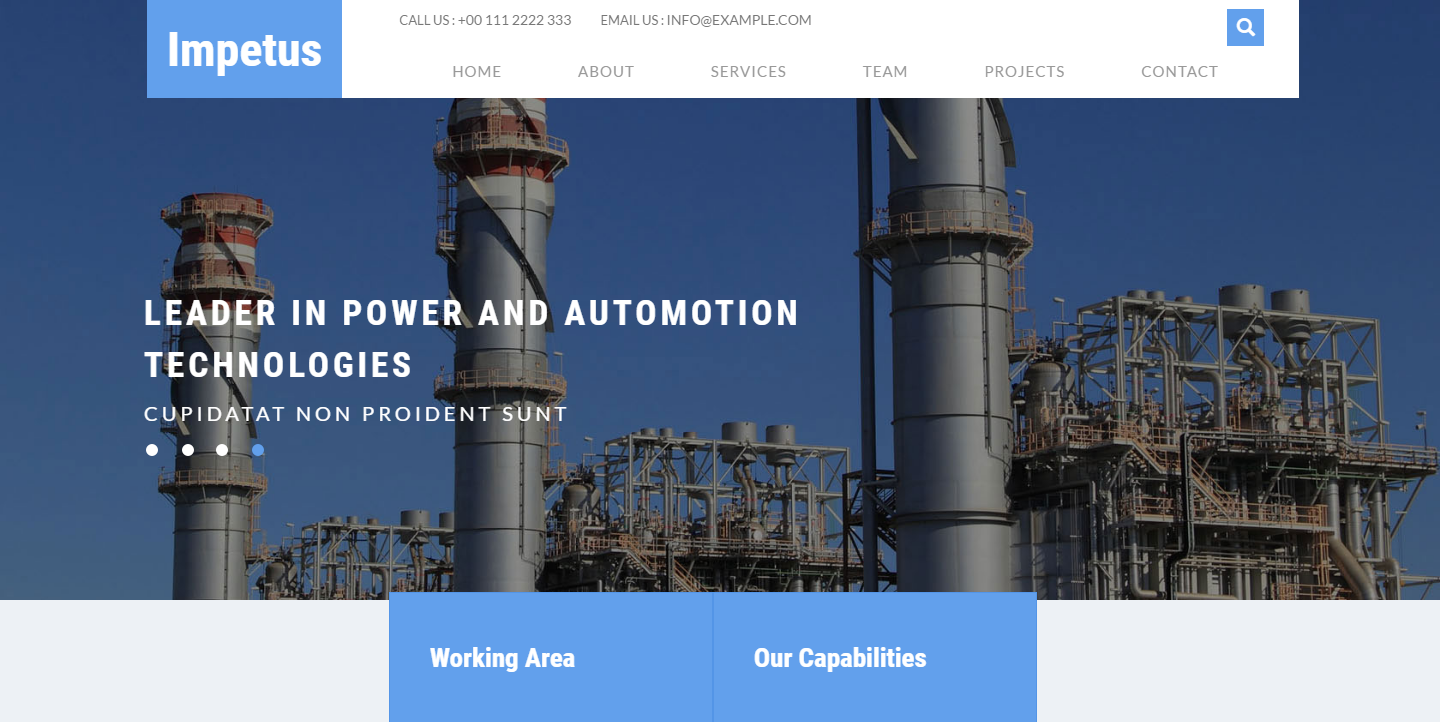 A free HTML template belonging to the industrial category and based on Bootstrap framework which makes it a fully responsive one. The template features awesome hover animations, boasts perfect alignment, different color options, fantastic design and beautiful typography. Much more features of the template are also worth exploring.
Advice Free HTML Template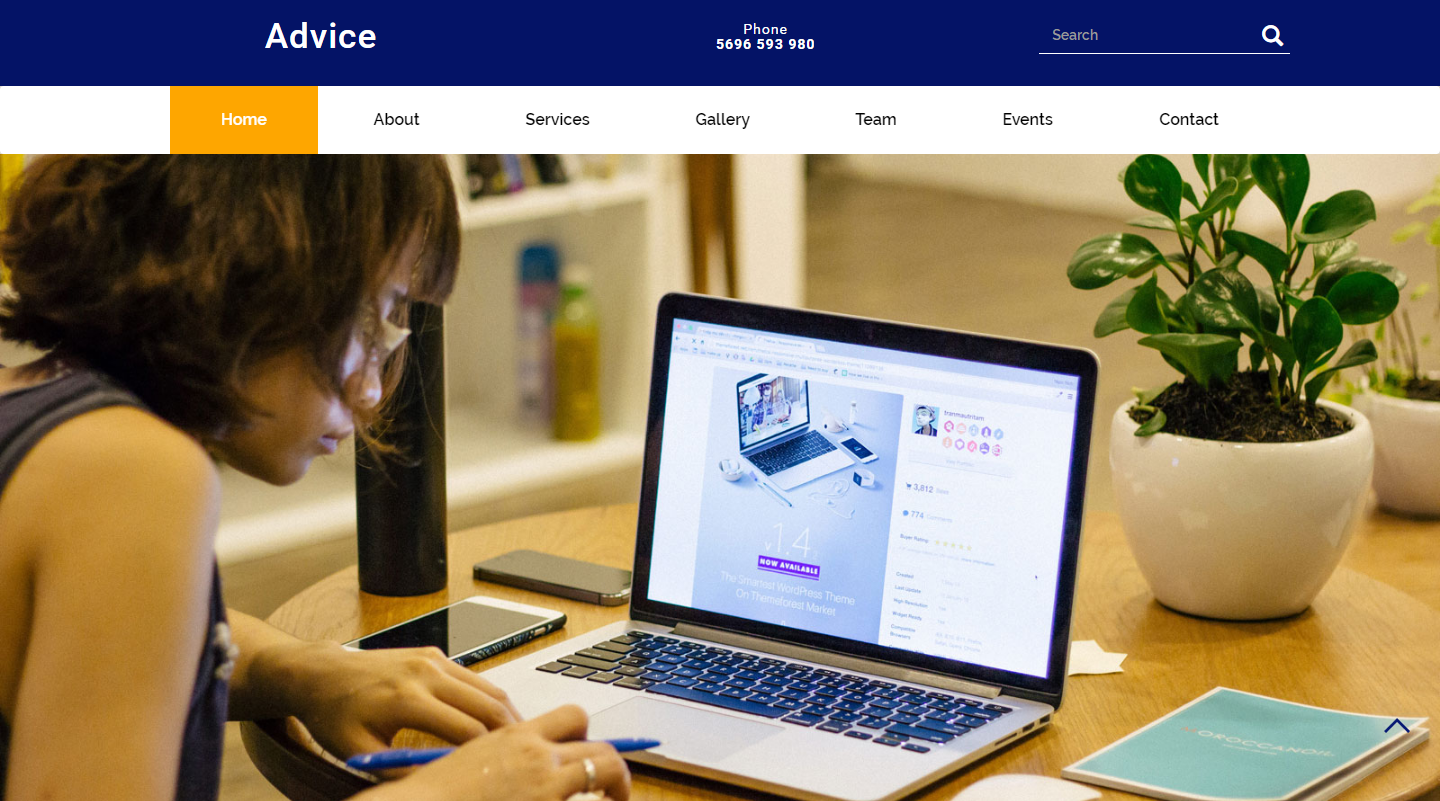 A free corporate and business HTML template which is based on Bootstrap and designed with care. It features clean and professional design so it is perfect for showcasing your work in the best possible manner. Tons of layout possibilities, unlimited color variations, full responsiveness and cross-browser compatibility as well as many other features make this theme really stunning.
Prestyle Free HTML Template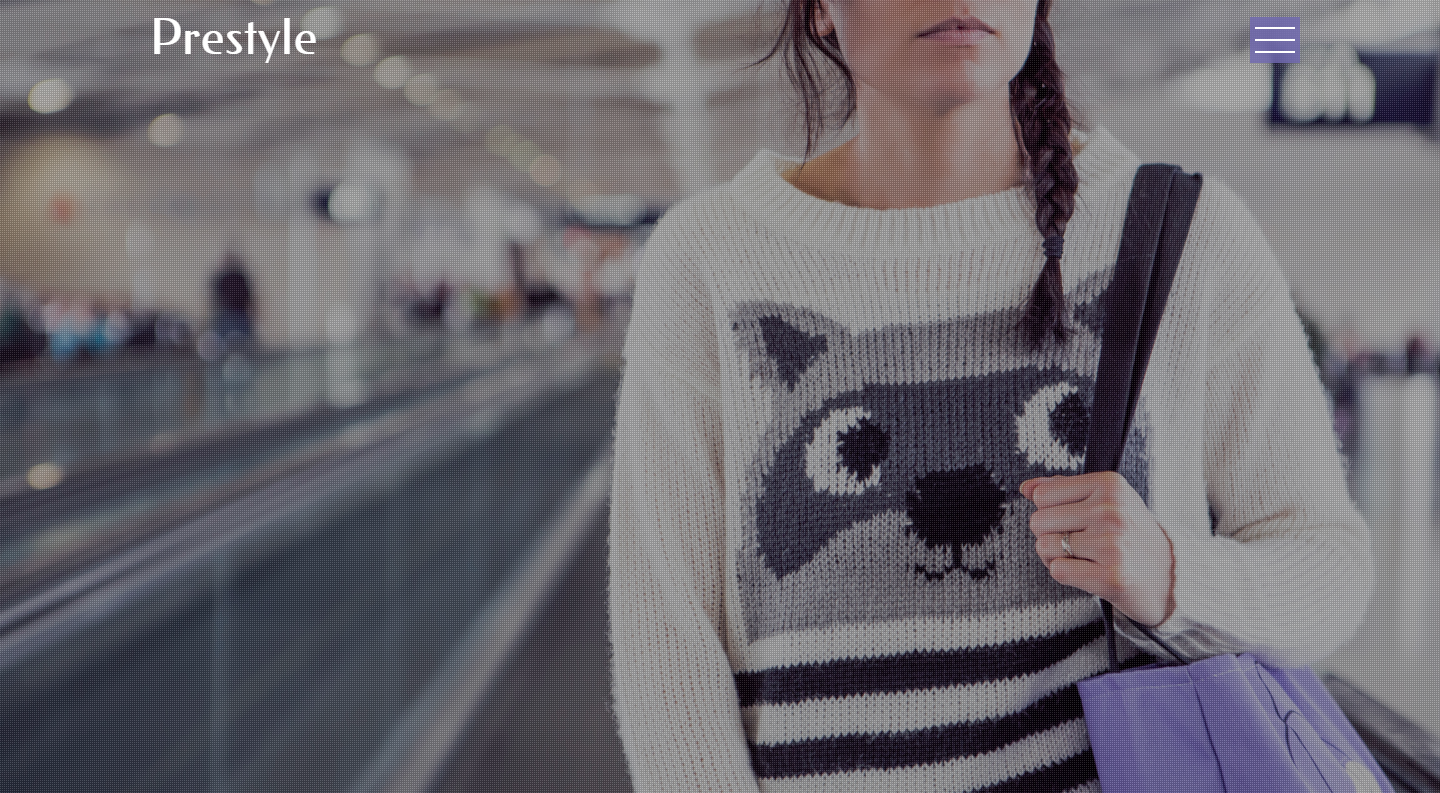 A clean free HTML template suited for multiple purposes when it comes to building a strong online presence. This template is a great variant for models and style makers wanting to promote their services on the Web. The design is based on Bootstrap framework so it is fully responsive and cross-browser compatible so it fits the screens of any devices.
Realm Free HTML Template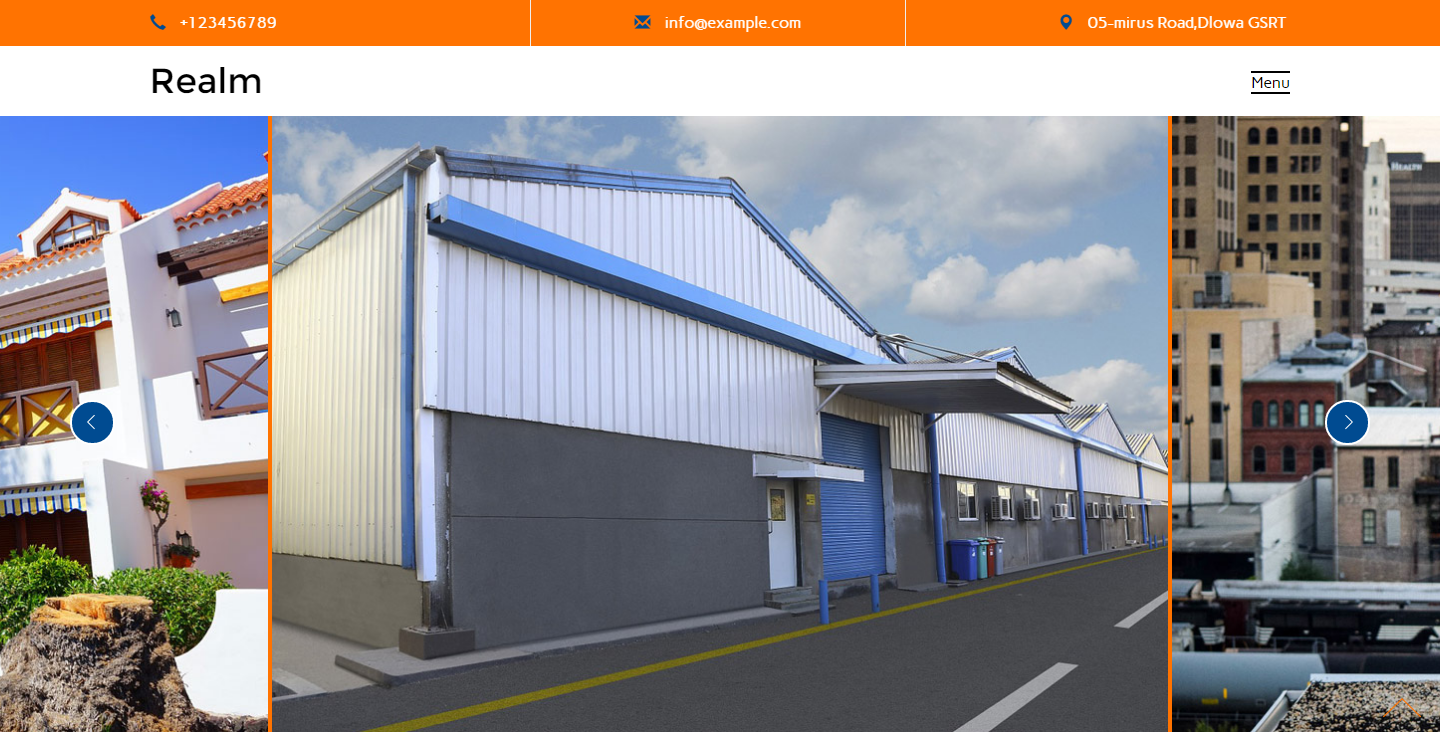 A free HTML template available for real estate category websites. This majestic design features greatly looking hover animations, nice color scheme, vibrant images, glyphicons and slider plugins being really worth exploring. As the template is based on Bootstrap, it is fully responsive and cross-browser compatible.
Wayfaring Free HTML Template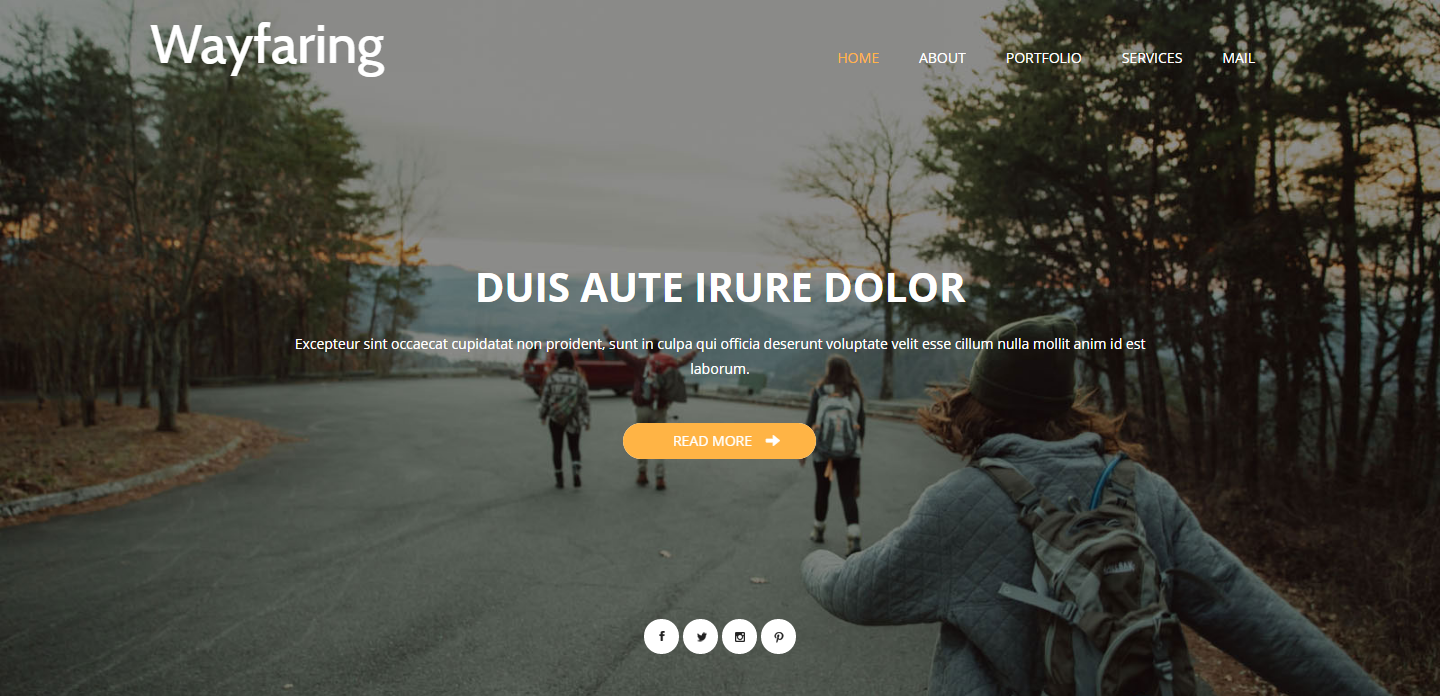 A picturesque free HTML template for travel category websites. Its flat-grid design, pop-up video player, gallery magnifying plugin, perfect alignment, resonant color combination, and many other features make it the right solution for your next web project. The template is based on Bootstrap and features a fully responsive layout.
Premium HTML Templates with Numerous Advantages
This is the hand-picked collection of premium HTML templates crafted for your various needs concerning website building ideas.
Fitness Premium HTML Template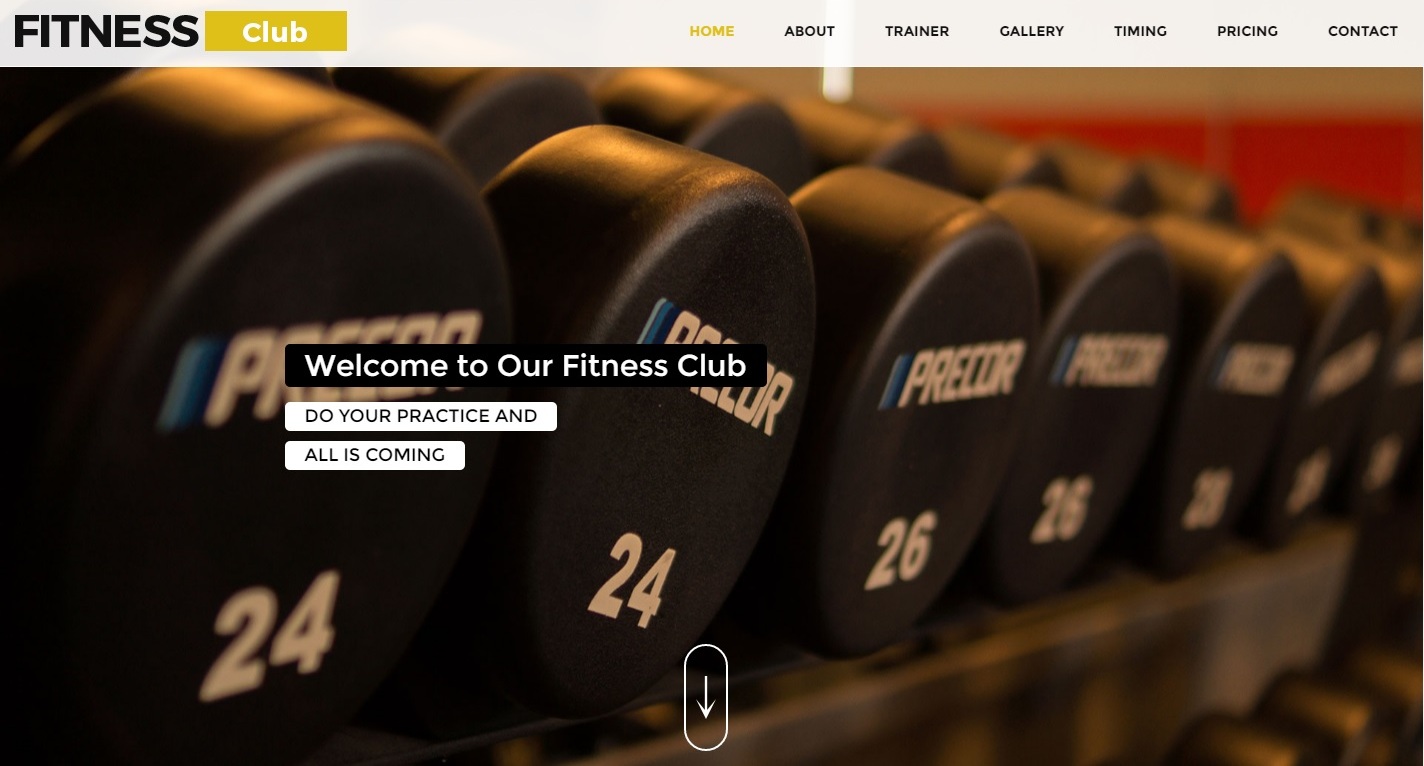 A personal premium HTML template suited for sports promotional website or a sports magazine. The template is designed and coded considering user-friendly features of all sections. In addition, it includes a day and hours counter, invite option, social media icons, timeline, venue, and many other interesting layouts and features.
Healthy Kitchen Premium HTML Template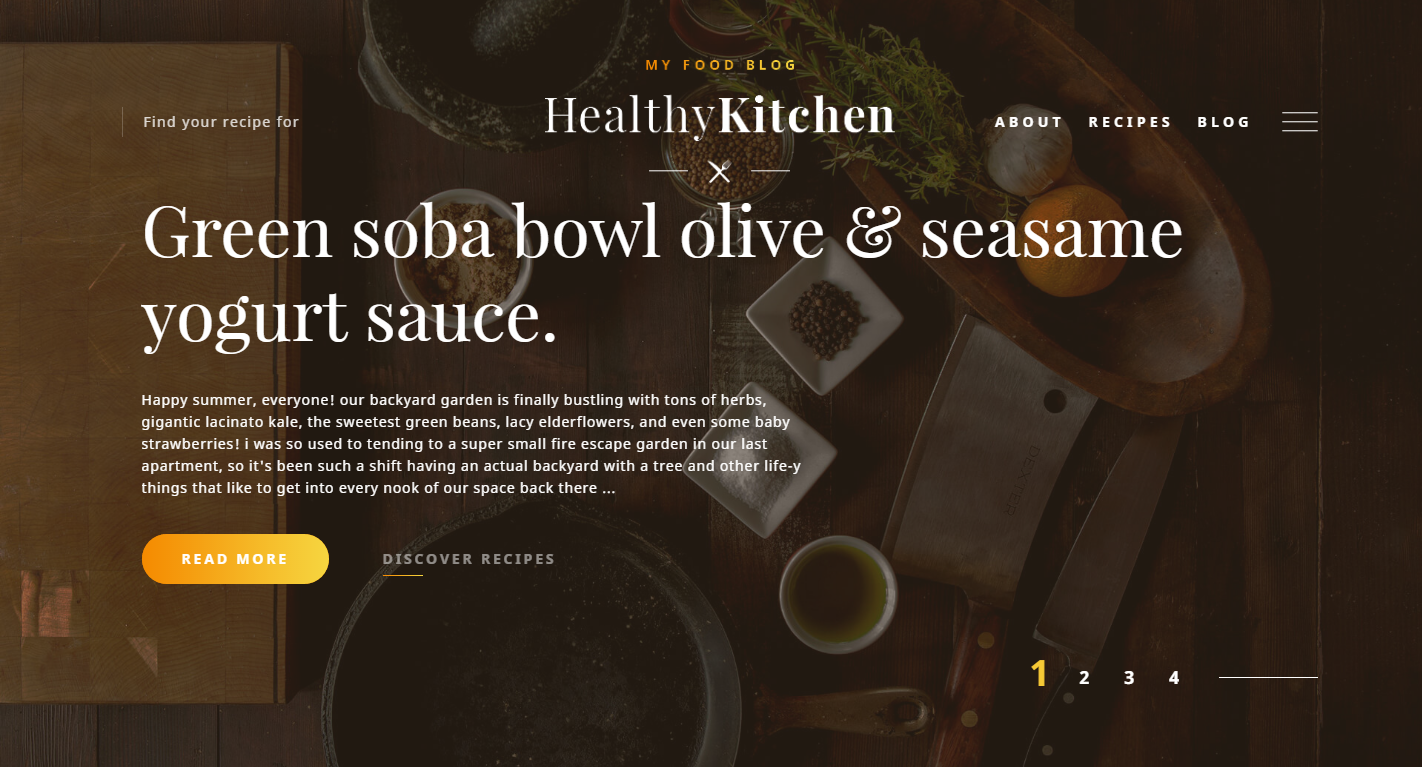 A great premium HTML template for cooking category websites. The template can be used for culinary blogs and other food publication websites. The design is cross-browser optimized, fully responsive, easy to customize and edit. It is created using valid technologies, includes 9 HTML files and can be considered a very suitable solution for your personal web project.
Dolli Straut Premium HTML Template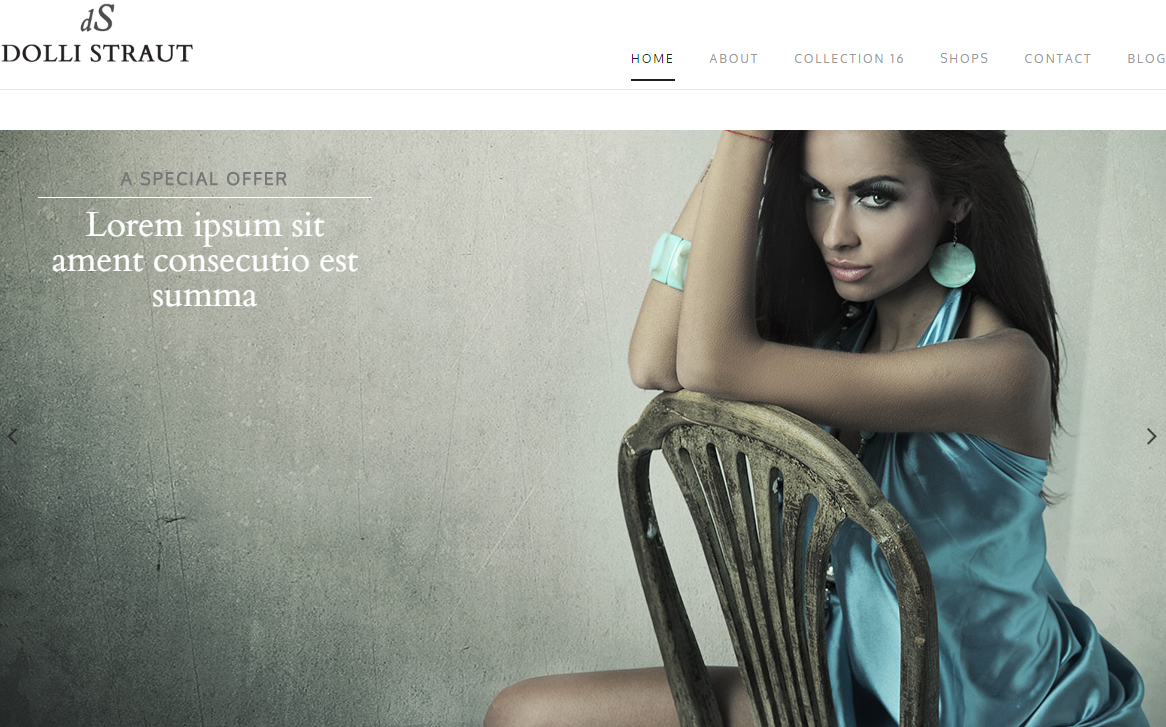 Modern, clean and fully responsive premium HTML template made with Bootstrap and including 10 page layouts as well as a specific landing page for promoting fashion and retail offers. The template is made with valid code which is also well commented to make it more understandable and usable.
Invisio Cakes Premium HTML Template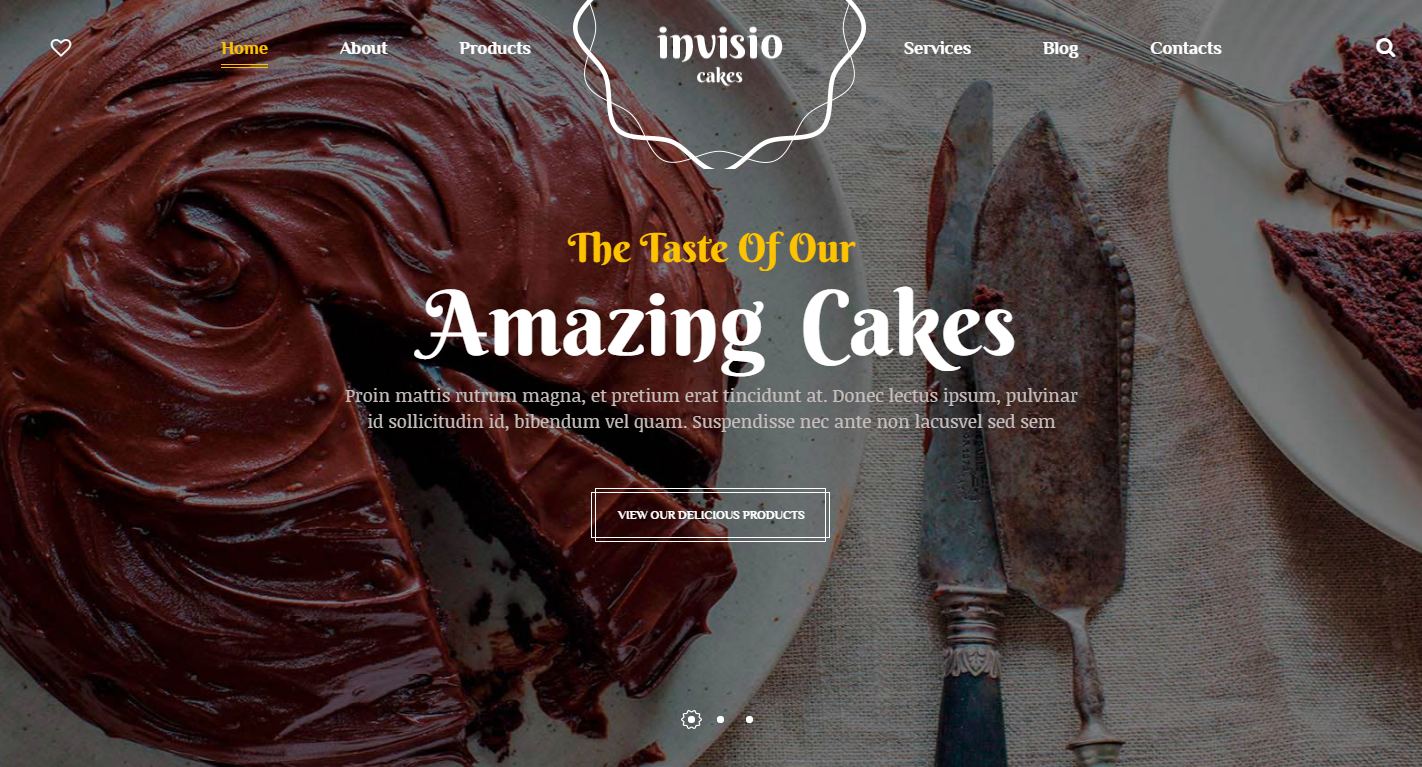 A premium responsive HTML template perfect for presenting your business on point. The design boasts creative graphics and lots of useful features. It is appropriate for ice cream shops, restaurants, bakeries, cafes and other related facilities. You can easily change the colors and adapt the template to any activities to make it meet your needs.
Medina Premium HTML Template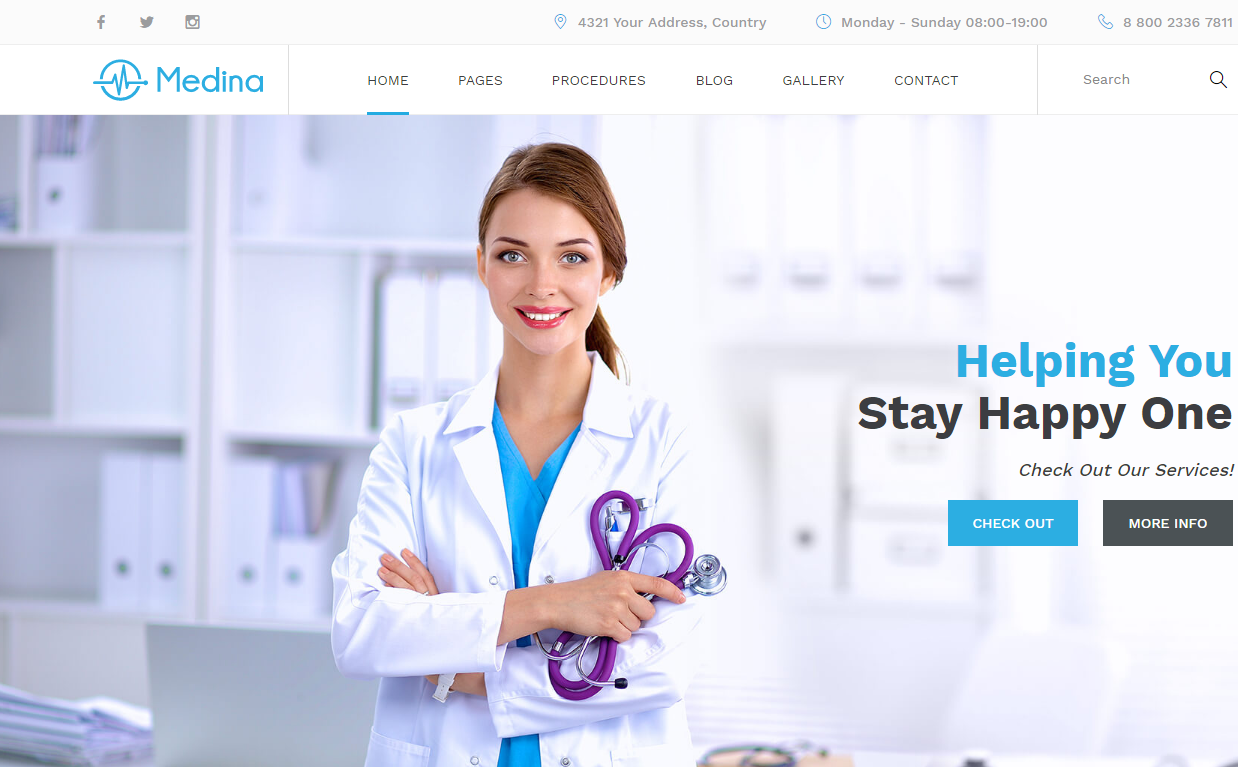 A unique premium HTML template applicable for private clinics, plastic-surgery clinics, dental clinics and personal doctors. The template can help you create your strong reputation on the Web and win trust of target customers. Use it to share testimonials of your patients, introduce your team of professionals, list procedures and qualifications, and more.
Acele Premium HTML Template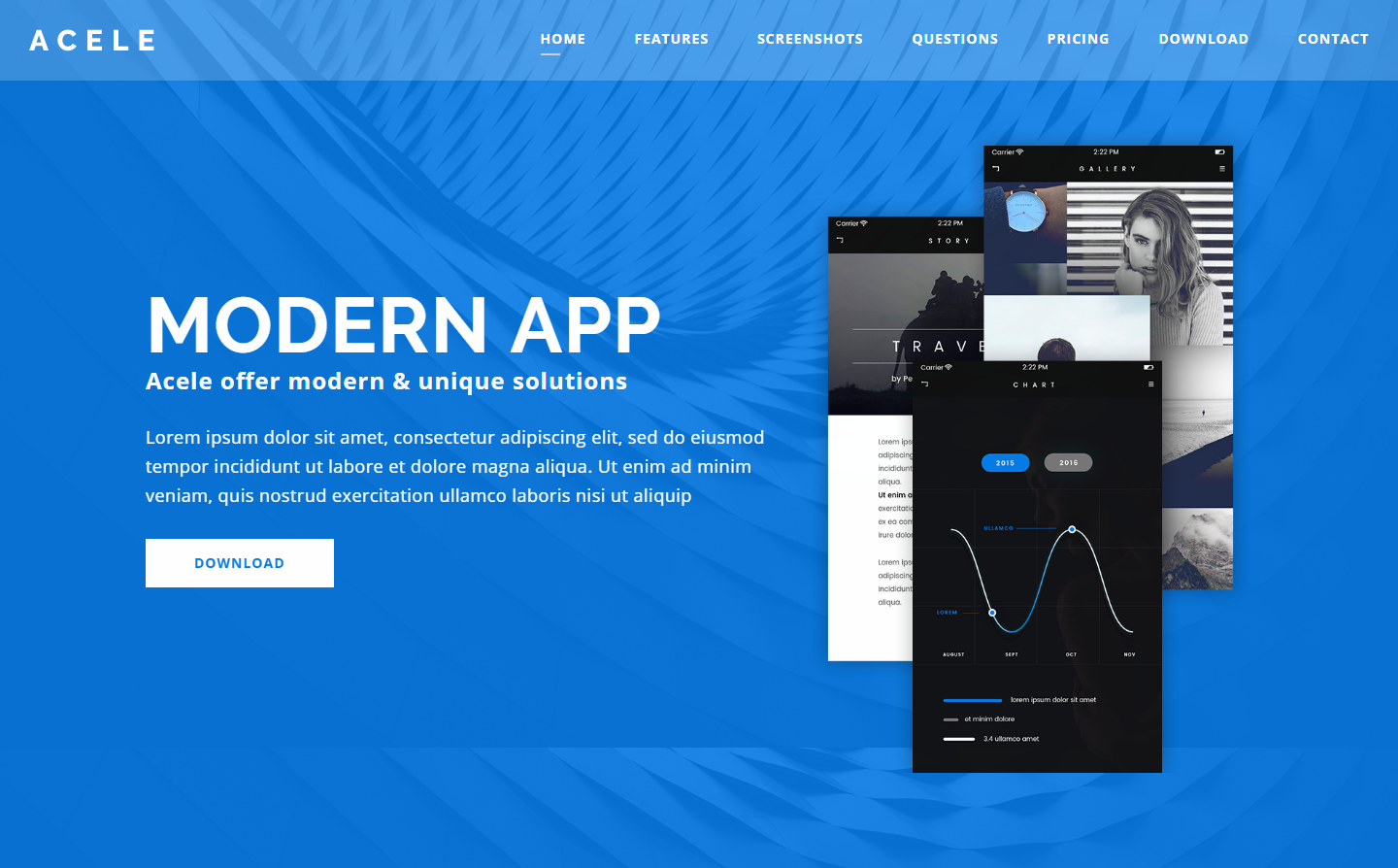 A creative premium HTML template crafted to present apps, games, and other similar products you create by your own and wish to sell online. The template includes 18 demos, 9 hero sections, 3 different colors with option for solid backgrounds or image backgrounds, and more. All template files are well commented and well organized.
Videographer Premium HTML Template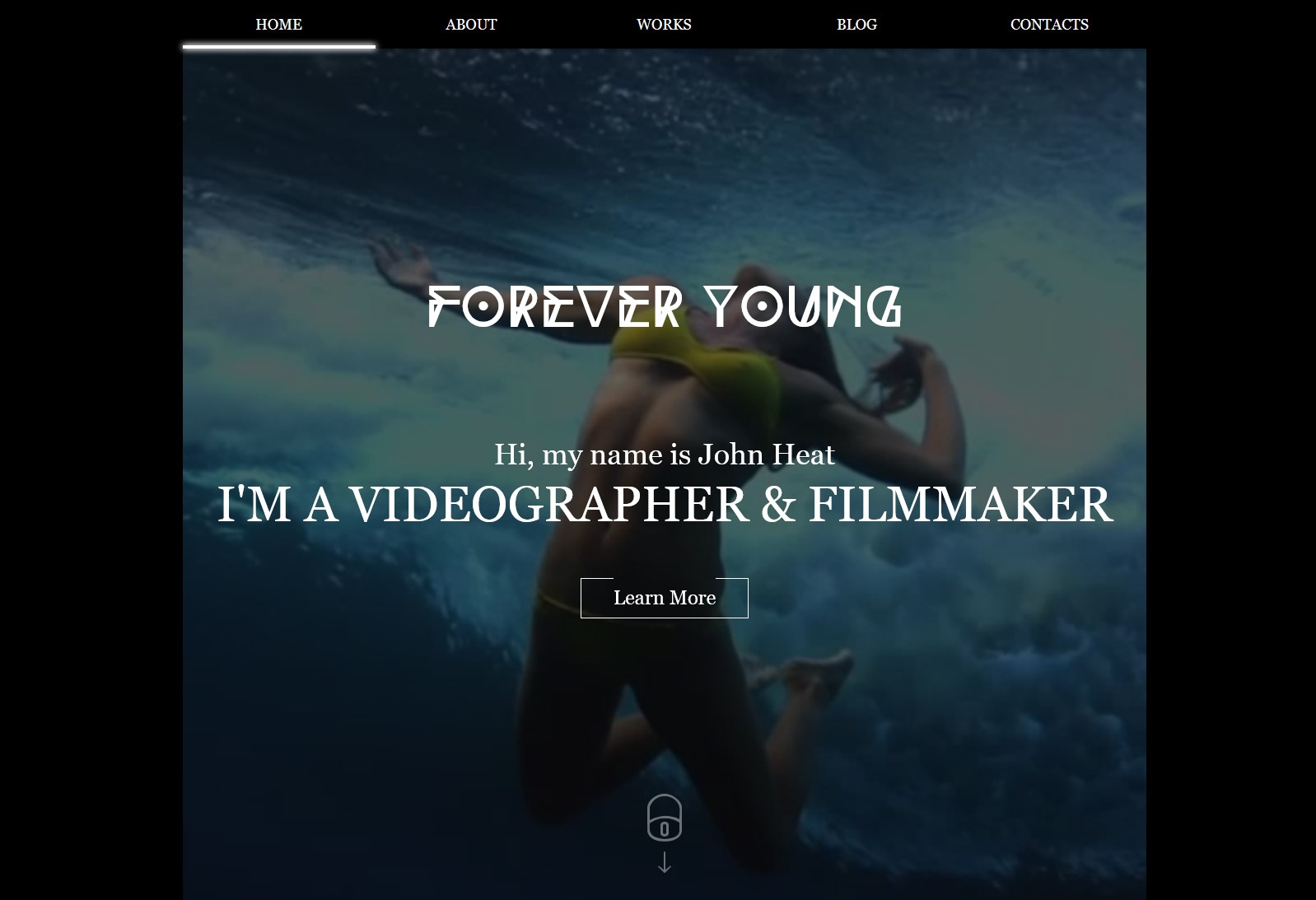 Another premium HTML template for creating a portfolio of a videographer or photographer. Stunning background video, well-designed stick-to-top menu, beautiful parallax effects, valid semantic coding, and other features are available for it. The design is responsive and cross-browser compatible.
Essay Writing Premium HTML Template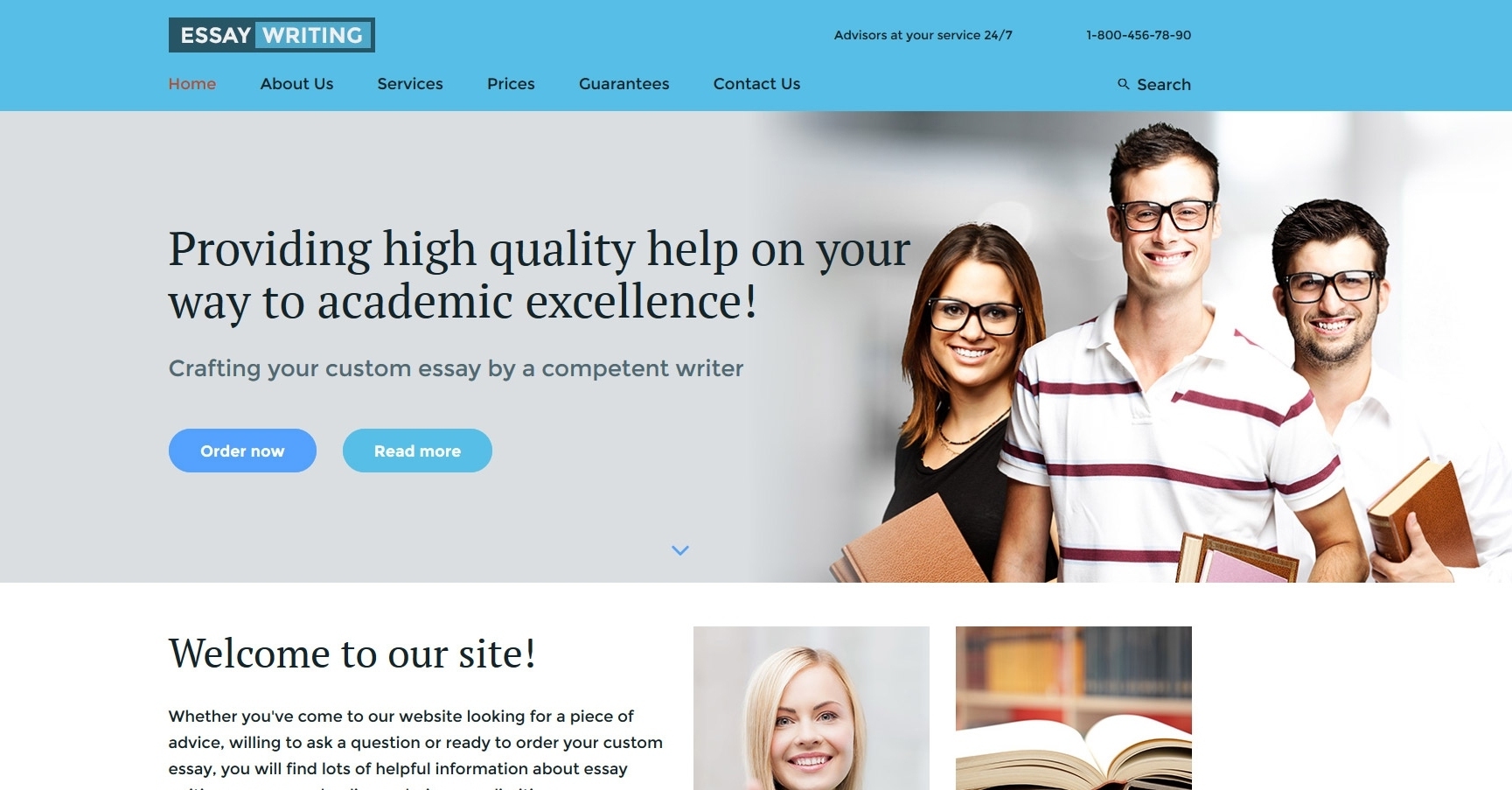 An eye-catching premium HTML template created for content writing companies wanting to promote their services to their customers. A stylish color scheme combined with striking CTA buttons are sure to catch the attention of your target users, and a convenient sticky menu and long scrolling allow to focus the visitors' attention on the most important details in your content.
Evolve Premium HTML Template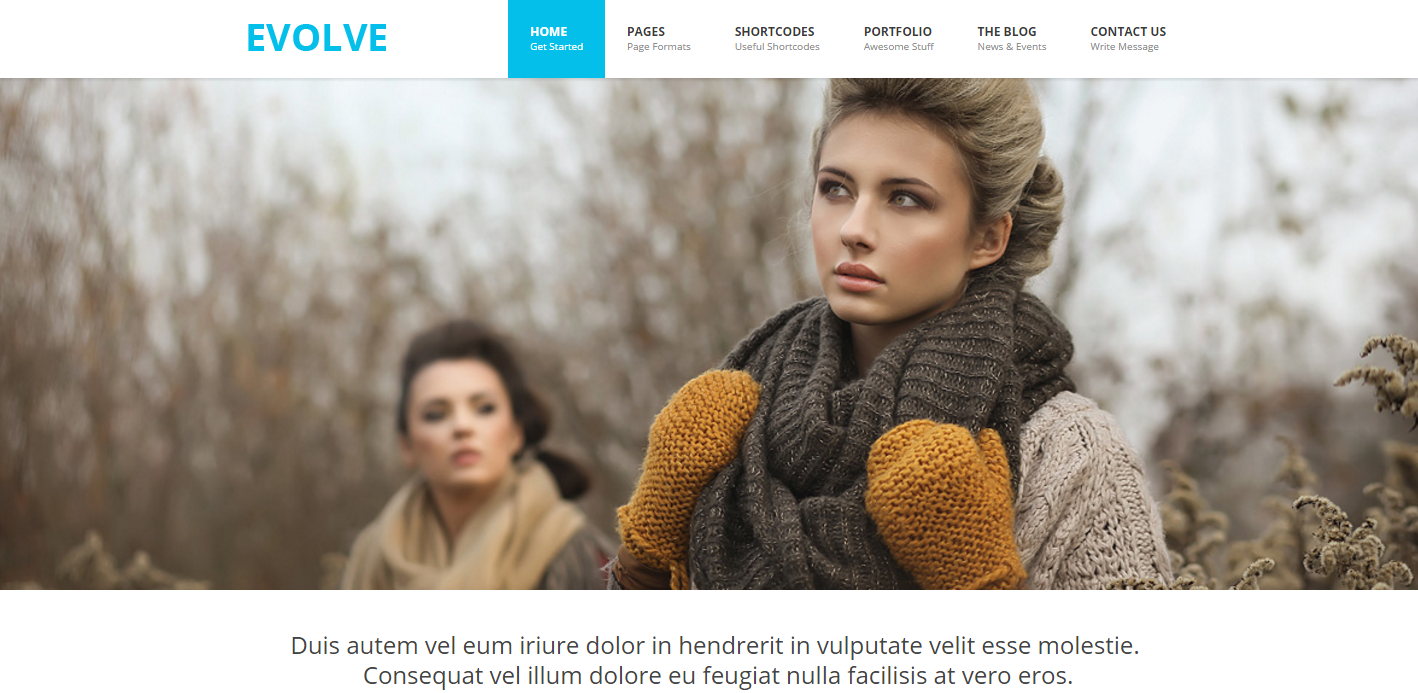 An amazing premium multipurpose HTML template perfect for business, agency or creative portfolios. The theme is based on Bootstrap framework so it is fully responsive and cross-browser compatible as well as tested on different devices. Check out the template's features and make sure they fit your expectations concerning your future full-fledged website.
Destiny Premium WordPress Theme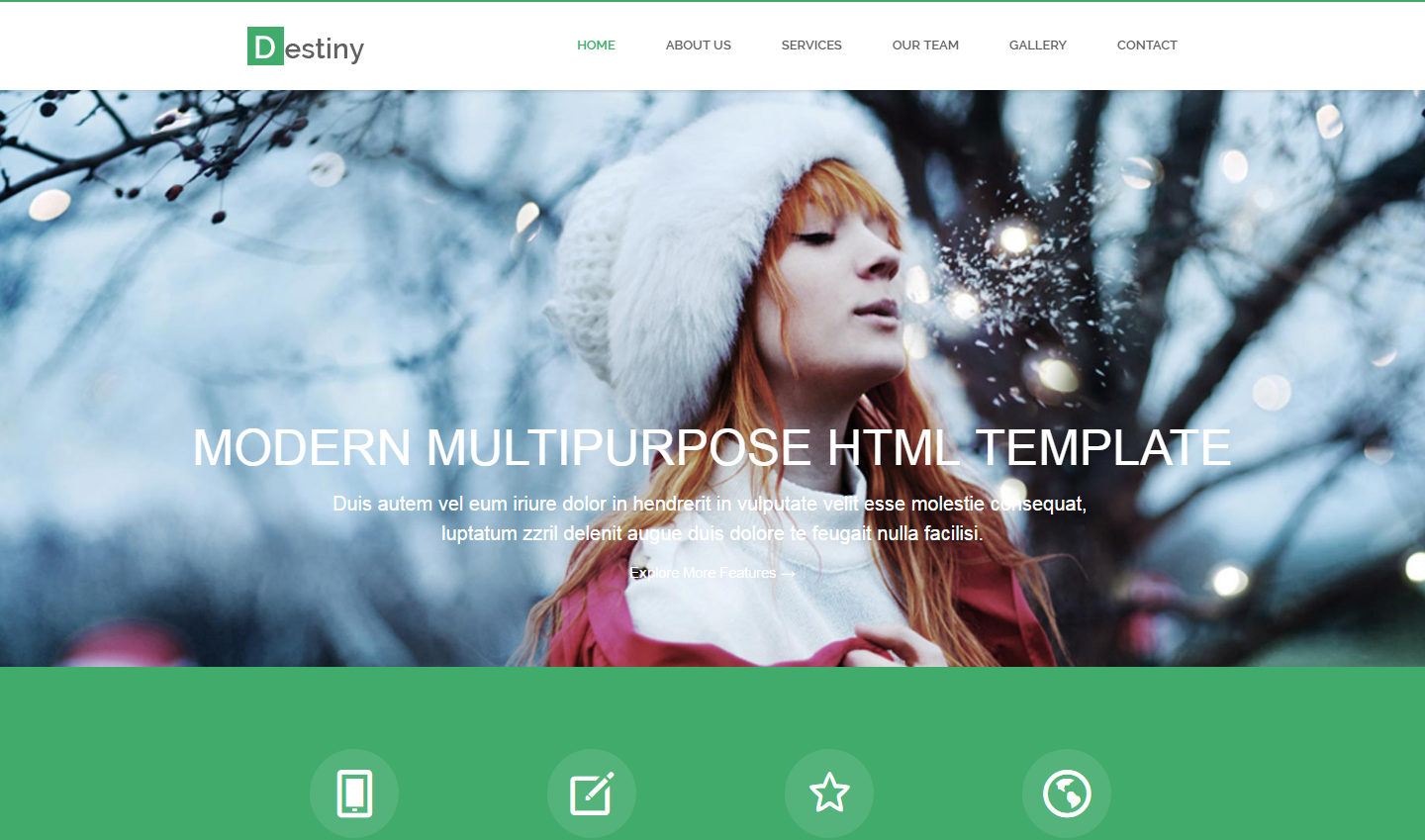 A clean and easy-to-use premium WordPress theme which is sure to enhance your conventional viewing experience. The theme is built on Bootstrap and tested on most modern devices to make sure it looks awesome and stays responsive no matter the screen resolution. Review the template and make sure it suits your needs.
Conclusion:
Be sure to review the mentioned above templates to choose the best one for building your new website or revamping your existing one with exceptional simplicity.