"Success is Not to Become Successful, Success is Always Having Work."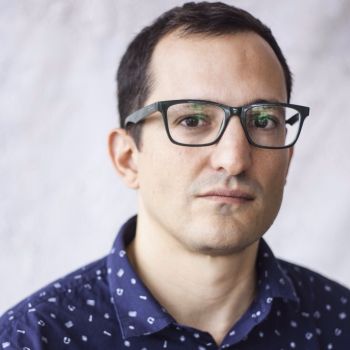 Art is a food for our souls. Art is something that makes our lives bright, diverse and meaningful. Every creative thing that we read, watch, listen and admire is expressed in tangible form by people with a specific vision of what they want to say to the world. Almost any field of creation is impossible without design 'cause every "stuffing" has its "cover", and if you want someone to capture the essence of things, just represent it in the right way and get them see it. Art and creativity is always helpful In this case.
Alejandro Milà is an artist who strives to do more than just drawing because his every illustration and design work has a lot to say. I had a unique chance to talk to this creative Spanish illustrator and designer and find out a lot of exciting things of his life, his work and hobbies. Now I have the chance to share this interview with you, so just read and enjoy!
1. Will you please share a bit about yourself and your scope of activities?
"Hi, I'm Alejandro Milà, an illustrator and entrepreneur from Barcelona, although based for the last 4 years and a half in Costa Rica. From there I work as an illustrator for clients from around the globe like Spain, France, London & USA."
2. Why did you choose Costa Rica to move to? What do you like the most about this country?
"Well, I met a beautiful architect in Barcelona 6 years ago named Vanessa and after some time of relationship she suggested me to move to her country. My job can be done anywhere, I only need my computer, good coffee and some beers for the weekend. I said yes, and I've lived some of the most awesome times in my life with Vanessa and now with my 6 months old baby Nacho.
What I like most of Costa Rica are the beaches of Guanacaste, Punta Uva, Corcovado and Volcan Poás. And of course, I couldn't live without Costarican coffee and mangos."
3. Do you visit Barcelona often? What projects do you run in Spain?
"Luckily I have been able to travel to Barcelona once or twice a year since I'm in Costa Rica. I always use the opportunity to visit my work colleagues as well as I visit my family and friends. Furthermore, I use the opportunity to enjoy the city and take long walks, visit some museums and small galleries.
In Spain I've collaborated the last 4 years for educational books editors and communication firms that gave me the opportunity to create some of the best pieces I've ever made."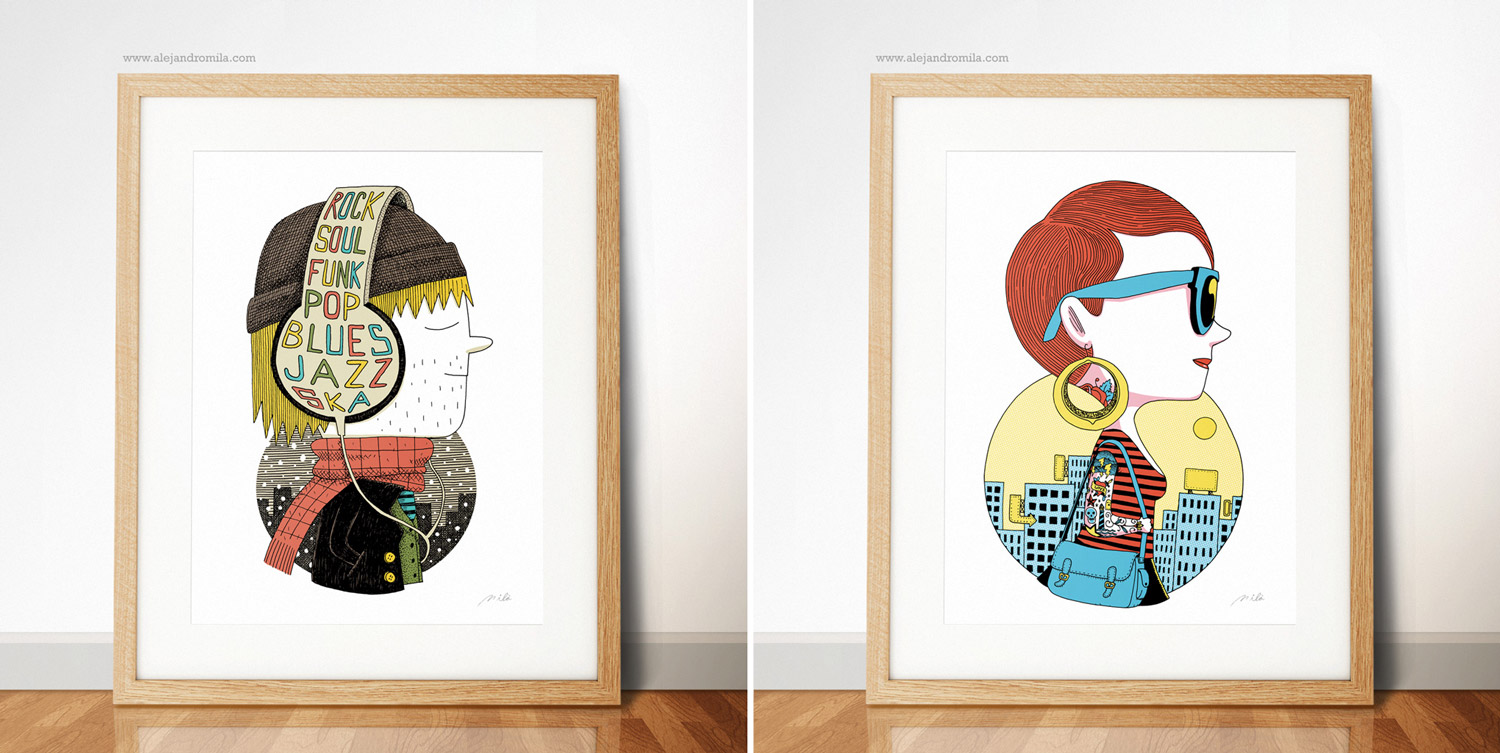 4. Do you work as a freelancer or have you got any full-time job? Who are your target customers?
"I've worked as a freelancer since 2006, additionally I've worked full-time some periods as a Senior Designer & Illustrator in advertising agencies as known as Grey or BBDO. In 2014 I started my illustration & design studio Alejandro Milà Studio, through this journey I've collaborated with great professionals and friends making cool motion graphics videos for advertising.
My client target is anybody who likes my art and can afford a fair price for it. Regarding the social target I don't think I have a specific one based on age, sex or nationality, I think it's quite based on the taste."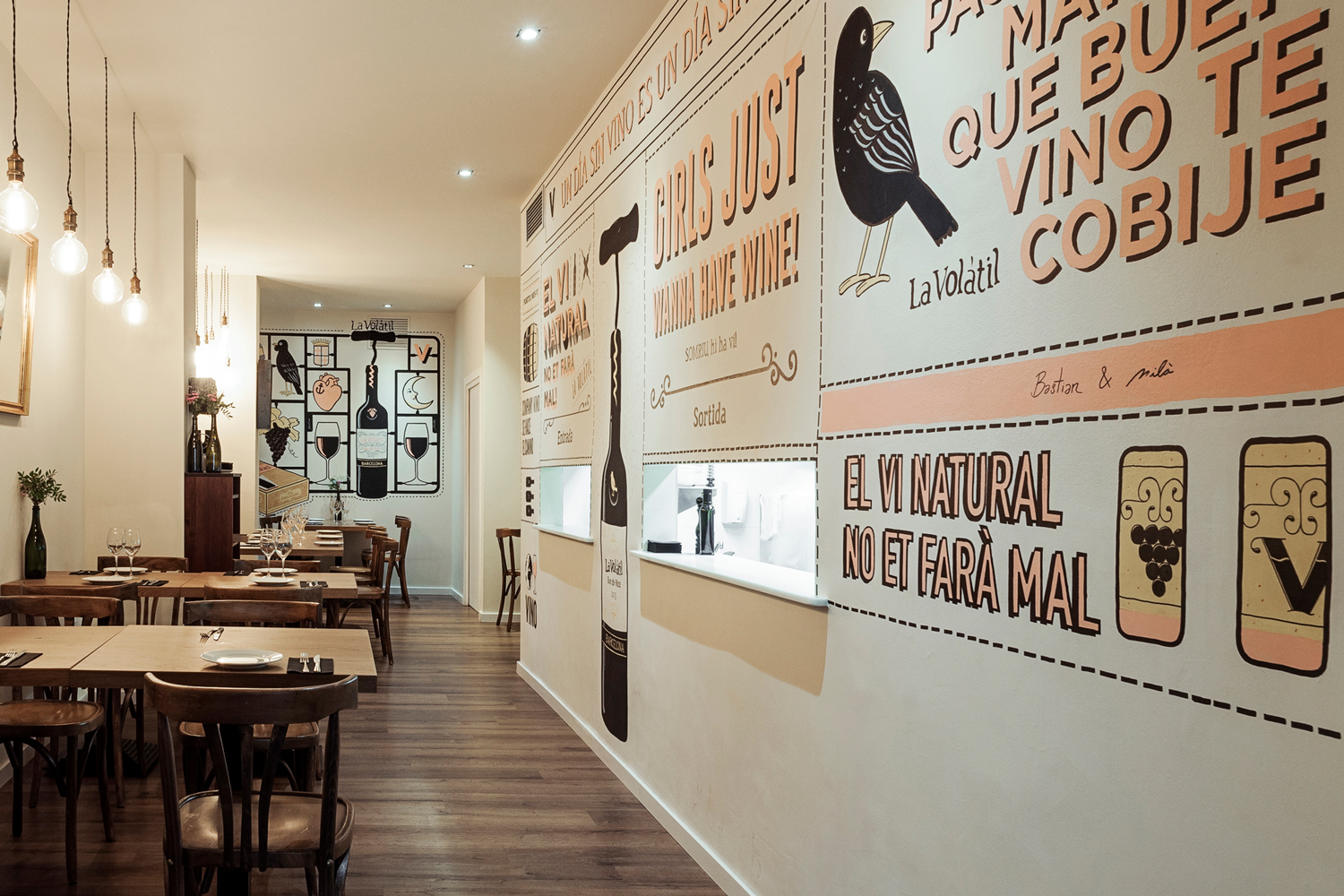 5. Could you please remember your most prominent works you can consider to be the start of your career?
"When I look back, I see winning 1st prize in Canet de Mar (small coastal town) poster contest in 2002, or being published for the first time by Onapratut in 2008. I think of all the people who have trusted in me and my art. I totally believe that without them I couldn't've reached as far as where I am right now."
6. Can you claim that recognition is a priority for you or do you mostly work for sharing your creative vision with the world?
"Well, everybody wants a little bit of recognition. Share what I have inside me could be exciting but I've always seen myself as a good artist who enjoys drawing all day long and feels excited starting new projects. On the other hand, I constantly work hard to be a TOP illustrator (in a Mourinho accent)."
7. How will you describe your style? Where do you get inspiration?
"My style is colorful, smarty, minimal, positive and sometimes with dark aroma. I love that my illustrations have meaning, I want to do more than making a pretty face or mixing a bunch of aesthetics with nothing to say.
My shortlist of the month could be: Saul Bass, Alfred Hitchcock, Jacques Tati, Muchachada Nui, Josep Coll, Roman Klonek, Naranjito, Jim Jarmusch, Tony Soprano, Wacky Races, Daniel Clowes, The Night of the Hunter, Gabriel García Márquez, Radio Days, Guadalupe Plata, Lhasa de Sela, Moebius, Edwar Hopper, Johnny Ryan, Alexander Payne, Robert Crumb, Andrew Wyeth & J.J. Cale."
8. I know that your works are known in England. What influenced your decision to represent your works in London?
"The job I've been doing for Difusión Ele, a learning books publishers from Barcelona, was the best cover letter ever to Sylvie Poggio Artist Agency, they work side by side with Oxford and Cambridge publications. I love making illustrations for learning books, my comic book background is perfect for the casual situations among characters and the iconic illustrations are great to learn new words.
We've been working together since more than a year ago and the experience has been quite awesome."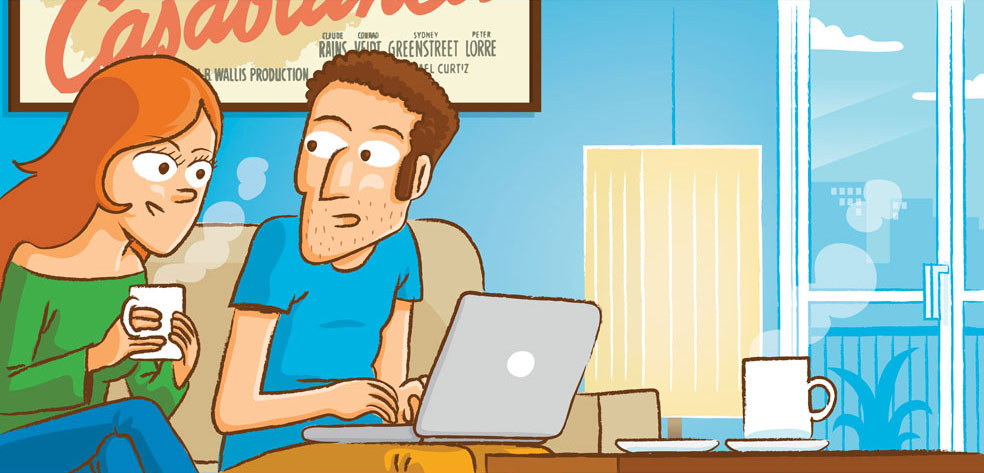 9. I know that you worked with some app developers. Say please some words on the results of this collaboration.
"I've worked with Prevox making a few toon animated characters for Yubl app. The guys were too happy with the result, and so I was.
Besides, I always talk with my bro (who's a great programmer) to do a beautiful app, but the daily work don't let us many space to start the project. But that's for sure this is going to be the next Alejandro Milà Studio project."
10. What is your hobby? Does it match your field of expertise or is it something quite different?
"I have a lot of hobbies, or I would like to have a lot of time to do all of them. Watching movies & listening music are in my daily routine, films and music have a great impact in my style. Also, I love to play football and emulate Carles Puyol, I bought a telescope to see the moon some nights, I don't read as much as I want, I cook healthy and if I had money to spend, I would spend it on travel rather than things."
11. Will you please share a small piece of advice to those who aim to succeed in design career?
"Success is not to become successful, success is always having work.
Fernando Fernán Gómez (spanish actor, screenwriter and film and theater director)"
Our team is thankful for Alejandro allowed hit time to share a bit of inspiration with our readers.