"It's Important that You Find What's Uniquely YOU"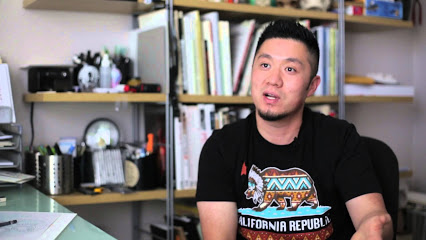 Creativity is something that makes our world look bright and joyful. It's amazing when you are able to transform your passions and hobbies into a kind of business and get the chance to do just what you like to do every single day. Creative people use their inspiration to express what they feel and share this unique and positive energy with everyone around.
Ben Kwok aka. BIOWORKZ is a Taiwan born and Los Angeles based graphic artist and illustrator pursuing a unity on his personal work. He is interested and highly experienced in creating detailed illustrations both on his well-known black and white and his gorgeous colorful style. All that you probably wanted to know about Ben is now available here in our blog. We are delighted to share with you the interview with Ben Kwok aka. BIOWORKZ and we hope that you like it.
1. Will you please share a bit about your background and your field of expertise?
"I'm currently a graphic artist/illustrator. Been working in the apparel industry for over a decade now, but I've always been doing freelance and other random projects. Lately, I've been focusing on creating artwork for myself and creating merchandise from my own artwork."
2. How old were you when you moved from Taiwan to Los Angeles? Will you share the reason for changing the place of living?
"I was about 4 years old when I moved from Taiwan to Los Angeles. My parents felt that the USA had greater opportunities to make a decent living so they decided to move here. Besides, lots of my family from Taiwan have permanently moved to the USA."
3. What was your first step in art? How did you start developing as an illustrator in Los Angeles?
"I've been drawing all my life. Ever since I could hold a pen, I was doodling. How I became a professional graphic artist was a total accident. I graduated from California State University Long Beach with a BFA degree in Illustration. Unfortunately, school do not prepare me for the real world. My first job out of college working for a company selling cellphone accessories on eBay. That lasted for about a year when my friend from high school offered me a graphic artist position at an apparel company. I was desperate at the time and wanted any job that had anything to do with art. So I jumped at the opportunity. 10 years later, here I am doing the same thing."
4. I've heard you draw the typefaces. Am I right? Can we see a few of your works?
"I do draw typefaces, but it's not something I specialize in. Don't really have anything specifically type related to show. The type is usually the secondary element to compliment the main artwork."
5. What is the most exciting thing about creating a piece of art? And is there something tiresome about your work?
"The most exciting thing for me is to work on the details. The general concept and sketch of an illustration are the necessary steps I need to take to get to reach a point in the illustration where I get to focus on the details only. The most tiresome part of my work is getting revisions from clients. It's a necessary part of the job, but I absolutely hate it. That's why drawing for myself is best because I don't give myself revisions."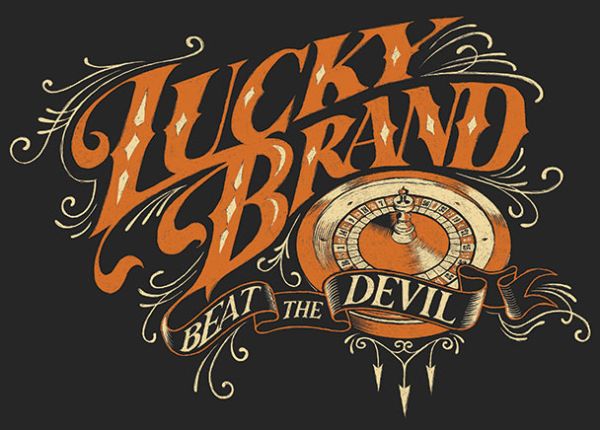 6. What are your target customers? Who do you often draw your artworks for?
"My target customer would be people from the late 20s to late 30s because that's my age group and I feel like if I like something, someone else similar to me would like it too. But I don't really "target" customers. If you like my artwork, great!!! Lately, I've been commissioned to work on custom tattoo designs. Probably 90% of the freelance I do is for tattoos. I would also get random projects like working on gig posters, wine labels, beer labels, etc."
7. Share please a bit about your daily routine. What kind of detailed illustrations you usually create?
"I don't have a routine except for my part-time job as a graphic artist for an apparel brand. Even then, the work I create there varies so wildly. I must have coffee or energy drink before I start working because I'm pretty much useless without a caffeine boost. For my personal work, I love to draw ornately decorated animals. I hope to do only this for the rest of my life."
8. How can you describe your style?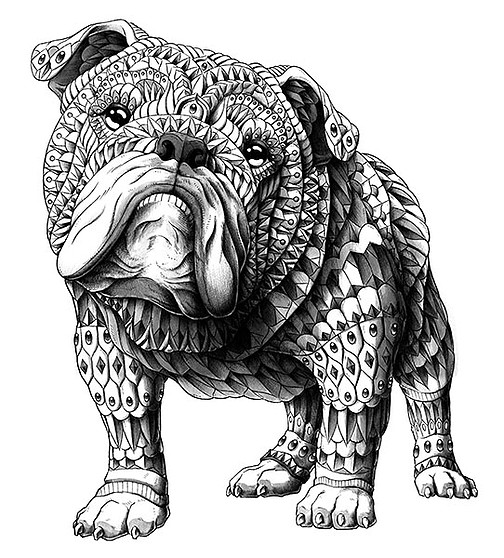 9. Are there any specific customers you are proud to work with?
"Oh there are lots of great brands I'm proud to have worked with. Such as Converse, Disney, RedBull, Lucky Brand, and the list goes on."
10. Do you have any thoughts on what direction do you think illustration and digital art is going towards?
"Well, I think digital artwork will dominate the landscape because we're living in a fast paced world and we need to create artwork at a fast pace too. This is where digital work comes in because digital work is just faster. There's more versatility and you don't have to waste time messing with traditional mediums. However, I personally love traditional mediums and there's something special about working with your hands instead of a stylus on a tablet."
11. Do you have any piece of advice for the beginners in your field?
"Yes, practice practice practice and know your own worth. Never work for exposure because exposure doesn't pay the bills. It's important to find your own voice, your own style, your own message. As a young artist, you will dabble in many things, but it's important that you find what's uniquely YOU. Oh, and don't worry about how many followers you have on social media. If you produce good work, getting lots of followers will come naturally. I hate it when young undeveloped artists asks me about how to get more followers when they should be focusing their time on mastering their craft. Why would anyone want to follow you if you don't create exceptional work?"
Many thanks to Ben Kwok for his time and for this insightful conversation.