"Find Something You Love and It Won't Ever Feel Like Work"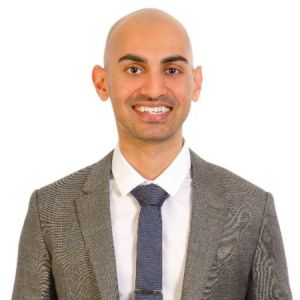 Millions of entrepreneurs around the world start and run their businesses to pursue their various goals. Someone wants to get a great income, other ones strive to fulfil their childhood dreams, promote their best projects and become recognized in their field. A lot of entrepreneurs across the globe do their best to increase their sales, get more loyal customers and reach success in their businesses, but only the most ambitious, enthusiastic and responsible ones really succeed.
Neil Patel is known as one of the most influential entrepreneurs and SEO marketers in the US, and his Crazy Egg Heat Map Tool, KISSmetrics Customer Intelligence and Web Analytics Tool and Hello Bar plugin help millions of people make their online presence more and more effective. Neil has helped Amazon, NBC, Microsoft and other companies grow their revenue, and today he is considered to be one of the top ten online marketers according to Forbes. President Obama has recognized Neil Patel as a top 100 entrepreneur under the age of 30, and this is just the start. All awards and recognitions received by Neil are really numerous.
I had the unique chance to interview Neil Patel about his action-packed life and prominent career and now I am pleased to share this exclusive material with all of you in our blog. Just keep reading and you'll find a lot of things you'd love to know.
1. First I want to thank you for your time to answer a few questions on your inspiring activities and business achievements. Our readers are mostly informed about your field of expertise and your success as an entrepreneur, SEO marketer and blogger, but will you please just briefly remind the reader some facts about yourself and your scope of activities.
"I actually started off attempting to create a job portal — which was much like monster.com. After a failed attempt and learning a lot about how the web works I feel into internet marketing. From there I found my passion… which is helping small and medium sized businesses grow.
I also blog during my spare time and as many of you know I cover a wide range of topics in the digital marketing space. "
2. Are there any business projects, except for Advice Monkey, you launched under the age of 18? How did they make you get into online marketing?
"That was my first step into the online world. Prior to that I would do anything and everything to make a buck. I used to sell CDs and cable boxes in high school. Hustling has always been in my DNA. I also went door to door to sell vacuums."
3. I've heard a lot about your first attempts to earn money when you were a student (selling CDS, cable black boxes, after-market parts, working at a berry farm and even selling Kirby vacuums). Do you consider your first entrepreneur and working experience to be much helpful for learning how to succeed in almost everything you do? Can you claim that "entrepreneurship in your blood" would have helped you to create profitable business without that previous experience?
"Definitely! As I mentioned above hustling has always been in my blood. My mother was also an entrepreneur: she ran a babysitting business out of our living room. I definitely take after her — and have used those same skills for everything I do 🙂 My life experiences… from selling vacuums to working at a video store all helped me with my entrepreneurial career. It helped me understand what hard work is like."
4. Testimonials from Yahoo, Microsoft, Forbes, and other established companies are really impressive, will you please share just a single piece of advice on how should a SEO marketer get their established clients trust them? (when a SEO marketer isn't yet reputable.)
"Always deliver on what you promise. There is a trend lately to over promise and under deliver — especially in the freelance/marketing space. I would advise people to do everything possible to meet your promises. Your brand is your reputation — so make sure it's great!"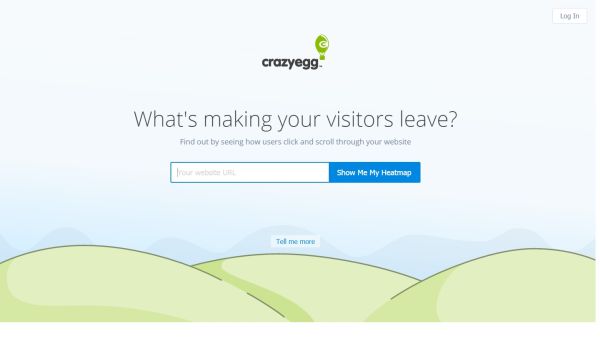 5. Will you please say a few words on how exactly do such tools as Crazy Egg help to double the traffic? Why is it essential to use such tools?
"Crazy Egg and other SaaS based tools really help supplement your marketing efforts. They won't help double your traffic, but they can help double your conversions… assuming you run the right tests. The key with marketing tools is to act on the data, if you don't, the tools won't provide much help."
6. Are there any achievements in online marketing you were proud of before launching a well-known Crazy Egg Heat Map Tool?
"I was very proud of my first Agency: ACS — it was my stepping stone to journey in the software world."
7. Your first investing experience wasn't a success, but that didn't prevent you from searching for other ideas to make your business more profitable, do you have any advice on how to always stay self-confident and keep on "hitting the target"?
"You learn from your failures — that's the biggest lesson I've learned from my time as an entrepreneur. Hitting your target is great, but learning something about the industry so you can do better next time is just as vital. Whatever you do, just make sure you avoid making the same mistakes over and over again."
8. When I read the story of your life, I was greatly surprised that you had been working for more than 60 hours a week, you allowed time for traveling and attending conferences as well as studying at college as a full-time student. Where do you get inspiration and forces to handle multiple tasks?
"I love to work. For me helping others doesn't feel like work because I have a passion for it. My advice: find something you love and it won't ever feel like work. I love marketing, so no matter what business I am creating it isn't work because I get to do what I love."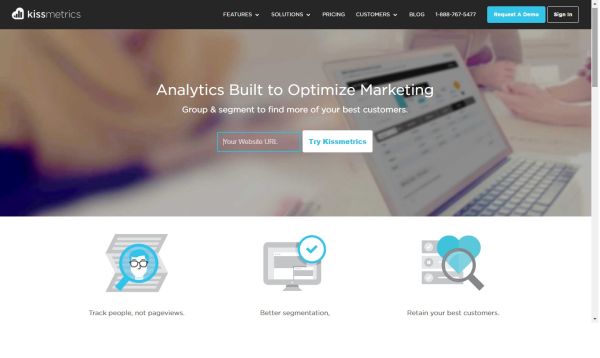 9. Why KISSmetrics? Whose was the idea to name your company like that and why?
"It was just a catchy name so we went with it 😉 We came up with it as a team."
10. What is the main business problem companies can solve if they choose KISSmetrics?
"If you want to increase the LTV of your customer, KISSmetrics is a good tool. That's what it helps solve."
11. Is it tough to get a consultation with Neil Patel? Are you able to process all incoming requests?
"I try to make time. It's always tough with the amount of emails I get but I eventually get to all of them… or someone on my team does."
12. Will you please share several key tips you often use to promote content?
"All of that can be found on my websites and by checking out my webinar. Just go to neilpatel.com and I share how to do everything for free. :)"
Our team is grateful for Neil allowed his time for this conversation. We're always happy to provide our readers with the most useful knowledge and the most interesting stuff.