This collection includes media plugins for WordPress that will help with watching videos, analyzing photos, listening to audio from different resources, embedding videos from video hosting, and fulfilling many more aims related to interactivity and fun on the Web.
Image Pointer Responsive Image Marker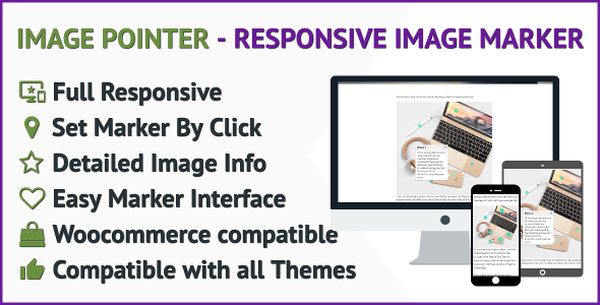 A full responsive image marker made to describe image details for all kinds of pictures including product pictures. Enter an image title and description. It is compatible with any active WordPress Theme and Woocommerce.
Bzplayer Pro – Live Streaming Player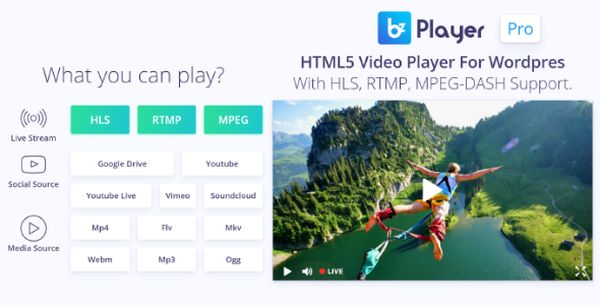 An HTML5 video player for WordPress. It comes with modern responsive design and great features including Live Streaming, Social Sharing, Advertising, and Theme Builder. Player supports sources like Youtube, Vimeo, Soundcloud, Google Drive and self hosted ones.
Before & After Images Comparison WordPress Plugin
A simple plugin that allows you to showcase the power of your products and services by comparing before and after images. You can use it through shortcode or VC element.
Sticky Audio Player for WordPress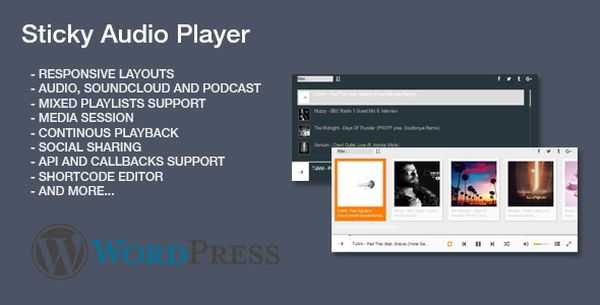 A modern audio player for your website with lots of configurable options. It supports self hosted audio files and some other external music services like Soundcloud, Podcasts, Google Drive Storage etc.
Face Age – WordPress Age, Gender, Emotion, Smile, Hair, Glasses and Makeup Detection
a WP plugin that can transform your website into a viral sensation. It allows to upload a picture to analyze their age, gender, emotions, and more characteristics. After that you can share the results in your social media and increase the amount of views for your website.
Ultimate Media Gallery WordPress Plugin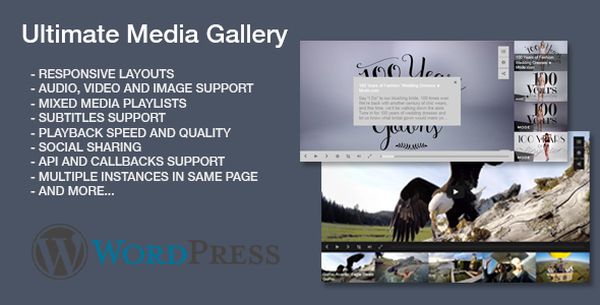 A powerful multimedia gallery player for your website with lots of adjustable features. It supports self hosted video, audio and image files and many other external video services like Youtube, Vimeo, Daily Motion, Wistia, audio services like Soundcloud, Podcasts, social feeds like Facebook, Tumblr, Instagram, Flickr etc.
Flying Video for WordPress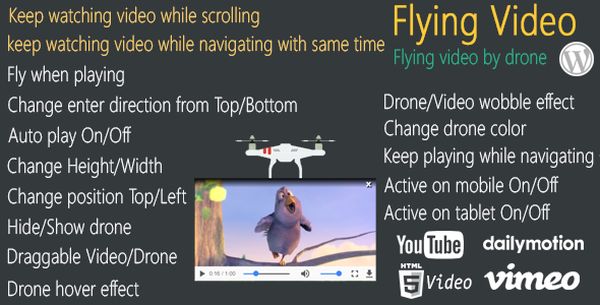 An ideal solution to keep watching video while scrolling and navigating the same time. Add new powerful options to your website keep watching videos while scrolling or wile navigation, which can be moved around the page. That way, you can continue browsing – while watching clips or series.
Multisite Shared Media for WordPress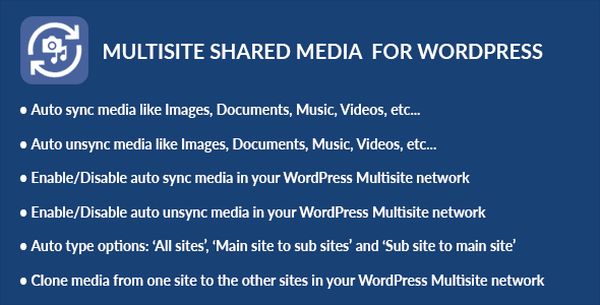 A great solution for sync/unsync media including images, documents, music, videos, etc. in your WordPress multisite network. It will help you to share media across the network.
WP Menu Hover Sound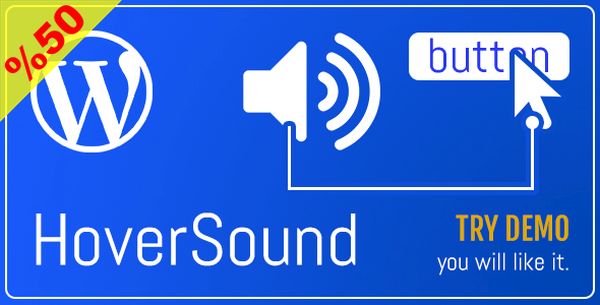 The plugin which works as a full flash site. It uses HTML5 system and PHP files. Upload any sound you want and use it on your web page menu.
WP Filterize – Instant Photo Filters Plugin for WordPress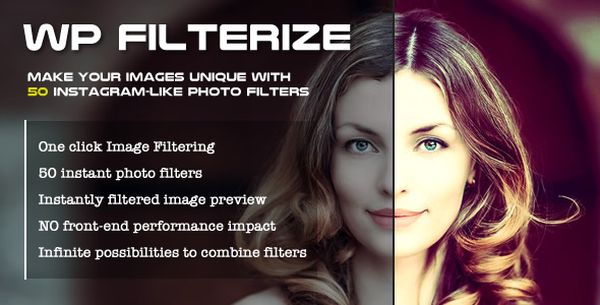 Make your images unique, captivating, and beautiful with 50 Instagram-like photo filters. The plugin allows to compose the perfect photos for any post, page or blog featured image. Every filtered image is saved as new image attachment.