A floating action button is a nicely animated web element that helps you extend the functionality of your website without overloading your UI design. You can trigger those elements by simply clicking on the specific button. This enables the animations and allows to display specific functions you assign for it. The following floating action buttons with beautiful animations are available for free.
Floatton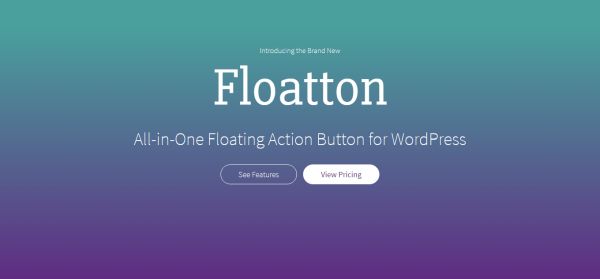 A premium WordPress plugin to create a multitude of floating action buttons you can use on any types of websites.
Material Full-Screen Search Transition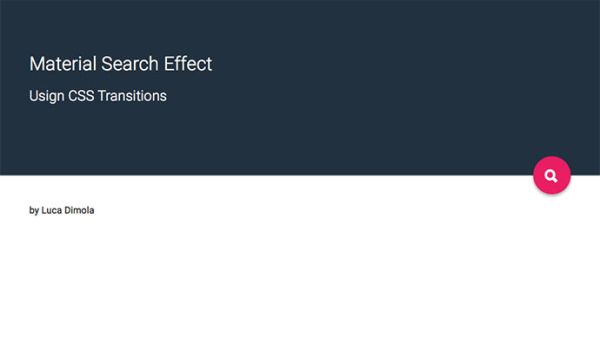 A very useful action button that, when clicked on, displays a full-screen search with a smooth transition effect.
Expando A great button with a simple but very useful utility. When clicked, it displays a new window you can use for many functions.
Template Cards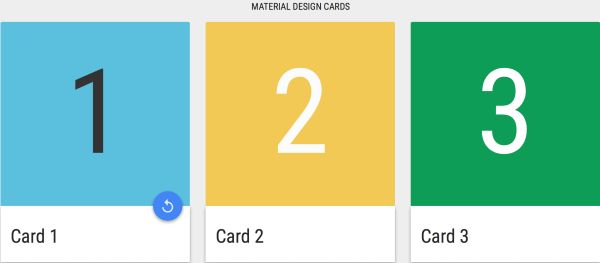 This action button adds a new card template each time you click on it. This makes it easier to add new similar elements to your design.
Burger Menu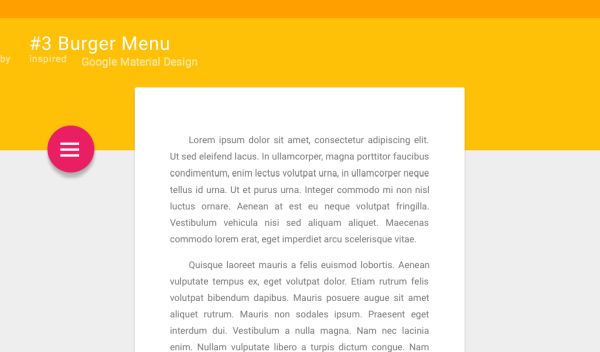 Burger menus are applied in both websites and mobile apps. This particular floating action button includes a neat animation effect triggered when clicked on.
Music Player
A beautiful action button that, when triggered, displays a full playlist and a neat color overlay effect.
Twitter Profile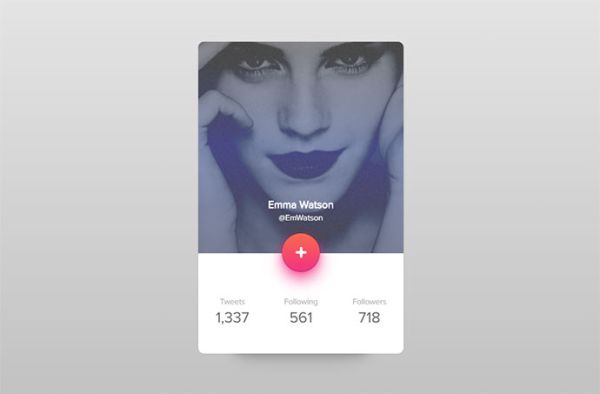 A useful floating action button you can integrate into your applications. This can be used in your Twitter profile to add more functions.
Login Form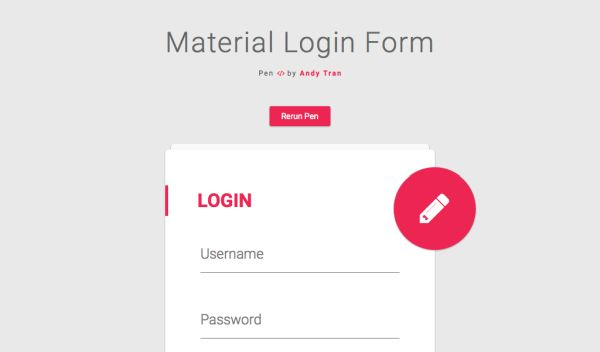 This login form displays additional information that helps you successfully log in/ sign up to the application.
Scroll Animation
A neat floating action button you can use to add a scroll animation effect to your projects. See if this freebie is useful for your designs.
Material Profile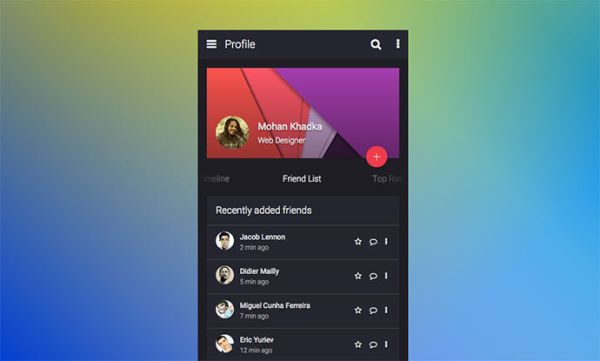 You can download and use this floating action button for social network sharing. When triggered it displays additional social buttons that are otherwise hidden.
Conclusion:
It's easy to make your website or application design visually effective and user-friendly as well as very intuitive.