This is a collection of freshest cryptoocurrency related plugins and PHP scripts. They will help to create a market capitalization website, display cryptocurrency prices, track the latest crypto trends, create a faucet list, etc. Check them out!
Cryptocurrency Tickers – 1,000+ Crypto Price Tickers for WordPress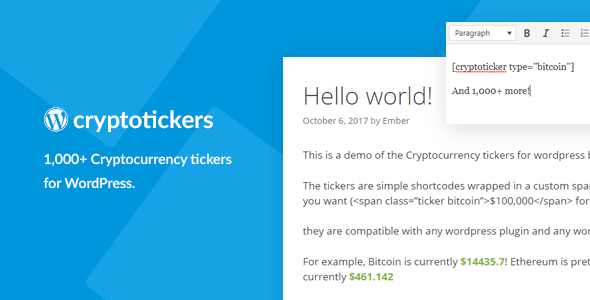 A cryptocurrency WordPress plugin allowing to embed the price for over 1,000 different cryptocurrencies right into your articles, pages and more. It includes 1,000+ cryptocurrencies.
Crypto – Cryptocurrency Business HTML5 Banner Ad Templates (GWD, GSAP)
A multipurpose HTML5 banner ad templates with hover effect for AdWords and DoubleClick Studio. Easy to use and customize with Google web designer free software.
CryptoLive – Realtime Cryptocurrency Market Cap, Prices & More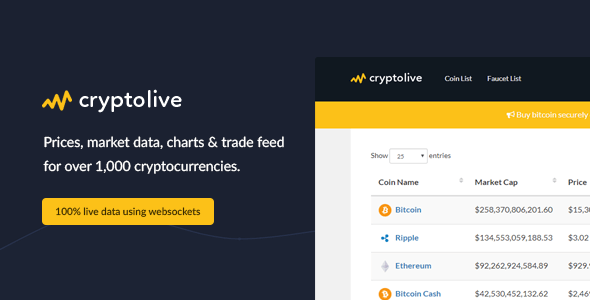 A PHP script you can use to create a powerful market capitalization website like with one major difference – all prices and information are updated live in the browser.
Cryptocurrency Prices for WordPress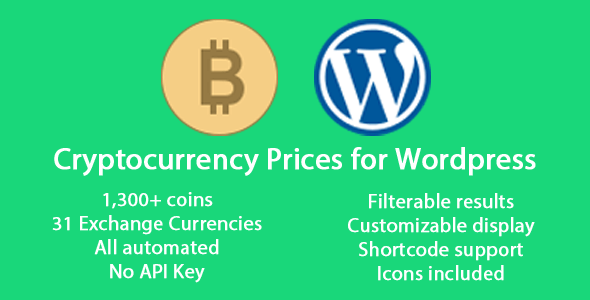 A plugin which allows you to display cryptocurrency or altcoin prices on your WordPress website using shortcodes. It works automatically and requires no supervision from your end. Just install it, configure it and let it run.
CoinIndex – Premium Cryptocurrency Market Prices & Charts Application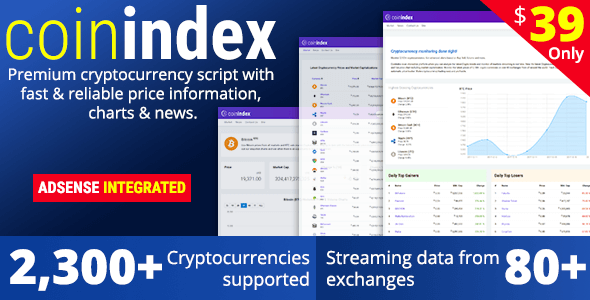 A PHP web application which allows your visitors track the latest Crypto trends, view information, live streaming quotes and interactive historical charts and analysis for more than 2,300 cryptocurrencies.
HeXaTrade – Coinpayments Support Investment Platform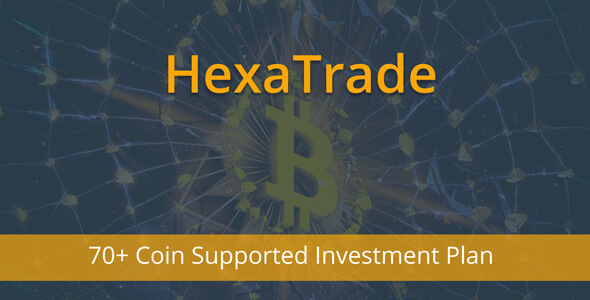 A totally unique CryptoCurrency investment platform which has support for more then 75+ CryptoCurrency Via CoinPayments. It's fully responsive & dynamic, and it has its own gorgeous frontend design.
Cryptocurrency Faucet List for WordPress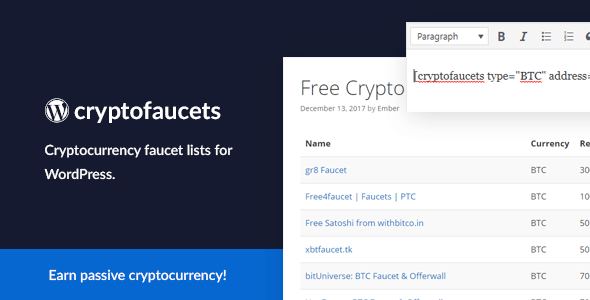 Create a Faucet List for Bitcoin, Litecoin, Dogecoin, Blackcoin, Dash, Peercoin, Primecoin and Bitcoin Cash! Display the top faucets from multiple cryptocurrencies.
Bit Trading – Layers WordPress Style Kit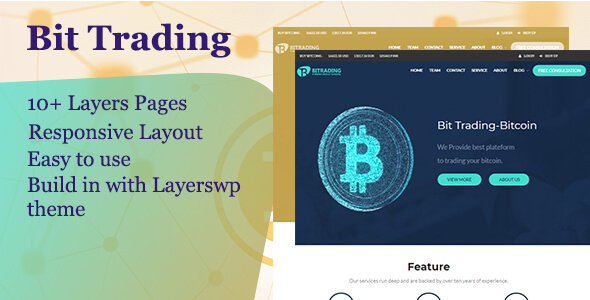 A Layers WordPress style Kit. Create web app template include 4+ addons for Layeswp to make it easier to build pages.
Argus RSS Feed Aggregator Plugin for WordPress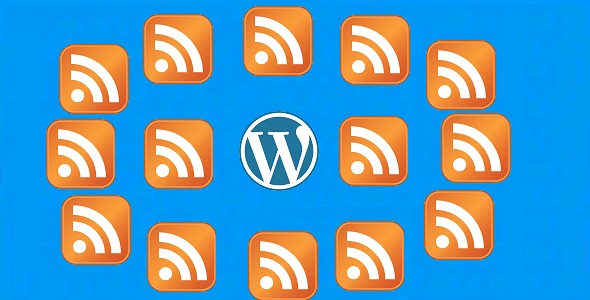 An RSS feed post aggregator plugin that uses the SimplePie API to turn your website into a local hot news source, hence, a money making machine.