You will find a number of jQuery and javascript plugins to create galleries, pricing rules, a product, caption and description for images, change the background or color of the text, and make much more things easily. Take a look and choose your one!
Fancy Product Designer Pricing Add-On | jQuery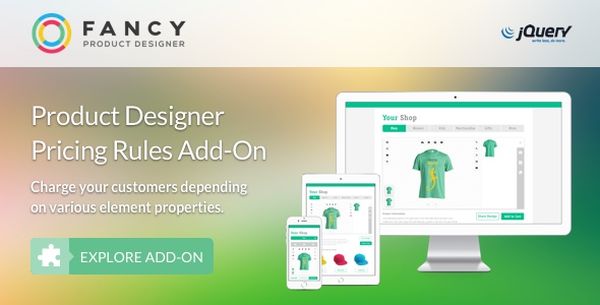 This is a pricing add-on for fancy product designer that will let you create pricing rules to change your target customers based on various element properties.
Isotope Gallery – Filter and Sorting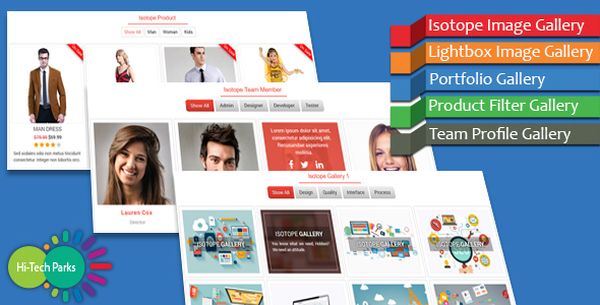 A simple and easy customizable Isotope gallery. It's made with Bootstrap responsive design. It's a solution for creating beautiful Isotope Gallery without customizing any javascript code. It has 10+ layouts, a Lightbox gallery, Image zoom effect gallery, Image hover effect gallery, and more.
Cone – Media Gallery Portfolio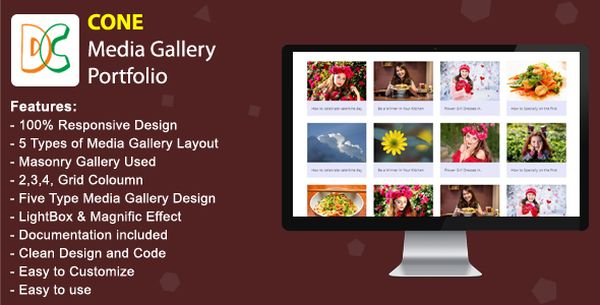 A professional CSS2 & CSS3 jQuery general portfolio compatible with Bootstrap. This portfolio comes with 6 different types of galleries like Lightbox Gallery , Magnific Gallery, Masonry Light-box Gallery Fixed-width, Masonry Lightbox Gallery Full-width, Masonry Magnific Gallery Fixed-width and Masonry Magnific Gallery Full-width.
SmoothBackground – jQuery Smooth Background Plugin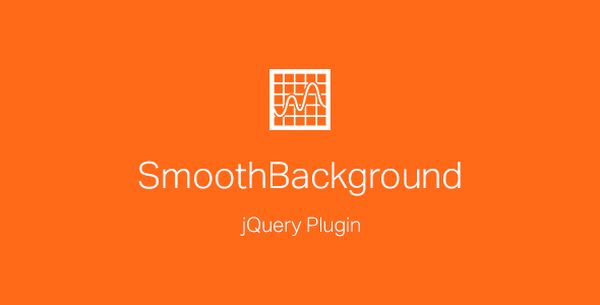 A simple plugin designed to smoothly change the background or color of the text. It allows you to choose the duration of the animation, delay, colors and much more.
ModuloBox – NextGen Lightbox JavaScript Plugin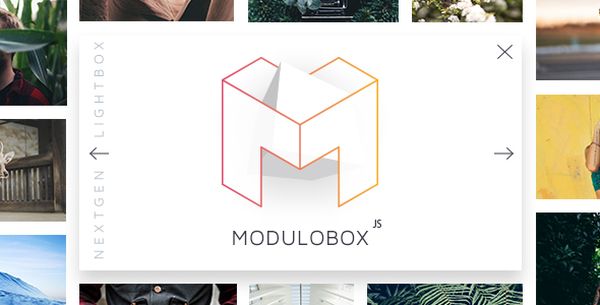 A modular JavaScript Lightbox plugin which allows you to create responsive slideshow in a popup. Show off your favorite media in an elegant and responsive way. ModuloBox supports images, HTML5 & embed videos, iframe and HTML contents.
ComicBubbles – Speech Balloon JavaScript Library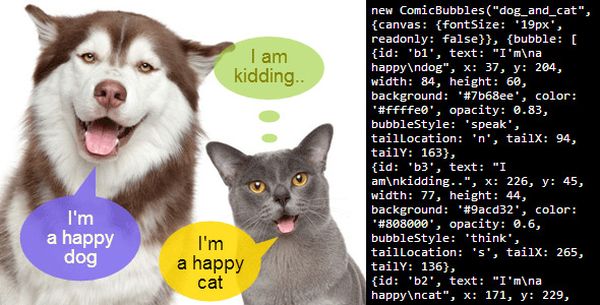 A JavaScript HTML5 canvas library which simplifies the process of adding speech bubbles to photos. The bubbles can be saved as JavaScript objects or merged with the original image.
TryMe – Versatile Try On Product Solution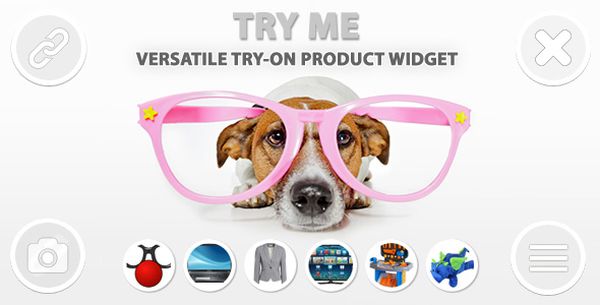 A new way in a product presentation. It adds a material, plastic note in online eCommerce industry. It allows a user to visualize a product in its own environment or "dress it", it moves customer experience to the next level.
FHShowcase – Turn Your 500px Gallery into Amazing Slideshow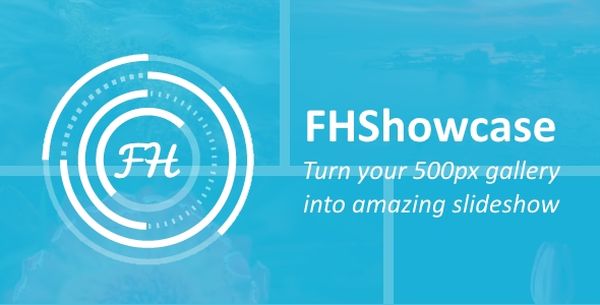 A jQuery plugin that allows to easily build awesome slideshows from photos provided by 500px.com photo sharing service. It has cool features like animated progress bar, floating profile card for 500px user and even can bypass CORS restriction for better user experience.
Remark jQuery Plugin + Redactor Plugin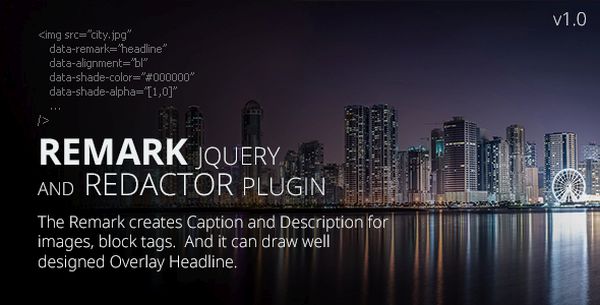 A plugin that creates caption and description for images, block tags. It can draw a well designed overlay headline. The Remark plugin is highly customizable and it has headline and credit mode.
Product Designer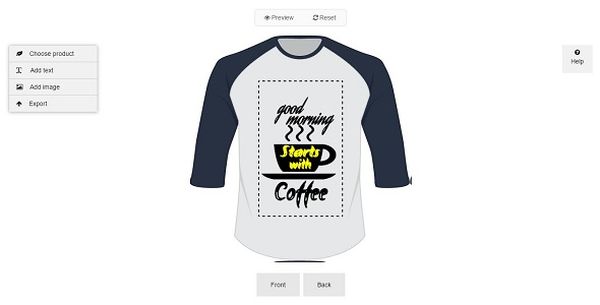 An awesome tool to create your own product and get it directly from your website. It is well documented, very easy to customize and use.