We've prepared a bundle of project management tools that will make your daily working routine easier, will be helpful for your clients, and will automate the process of fulfilling many everyday tasks. Check them out.
Racing Event Route Planner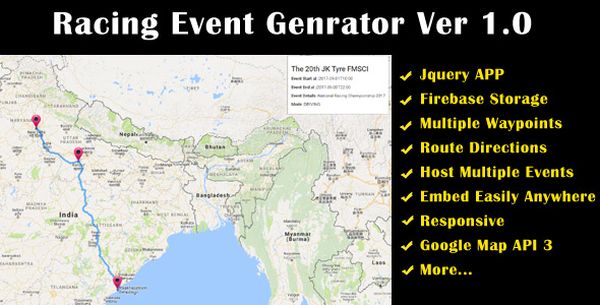 An event planner where you can plan your racing events or marathons, it is purely written on Jquery with Firebase as a storage engine with Google Map Ver. 3 API. It's features include the abilities to Add Multiple Waypoints, Get Shortest Route, and many more.
ReportIt 1.4.0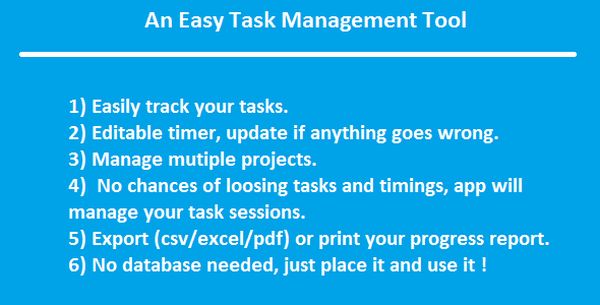 An easy and straightforward tool for an office employee to create Daily Progress Reports. No Server side configuration required, just place in the directory and enjoy. Now manage your projects easily and stop worrying about your task logs, Reporit will store and manage your tasks sessions.
Avirek Restaurant Management System Pro
A modern solution helpful for your management tasks. It simplifies the bookkeeping and maintenance process. You can automate the bill generation, maintain records of items, employees, different service charges, discounts, customers etc.
enedScroll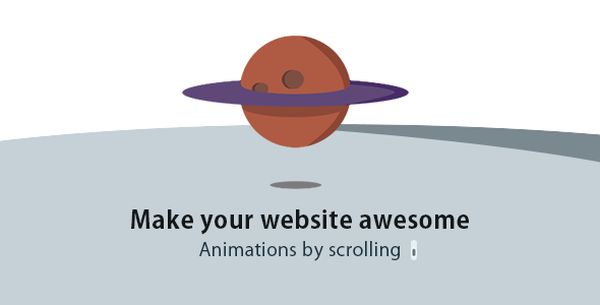 A plugin which allows to manipulate each item you want by reacting on a person's current scroll position. It's the perfect plugin for your website. Pin the element and set duration, add, remove, toggle class, manipulate other scenes, create your own animations using transform, and use many more features.
Bal – Email Newsletter Builder – jQuery Version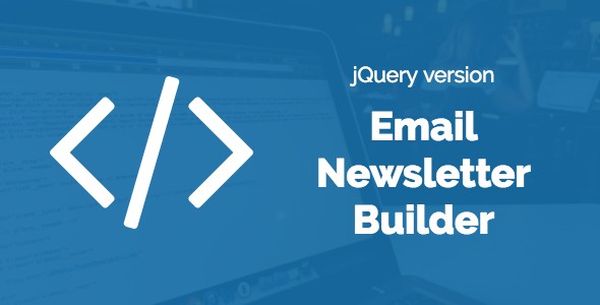 A drag & drop email builder plugin based on JQuery and made for developers. You can easily integrate this script into your web project and create custom email templates with drag & drop feature. It can be installed on any website.
Bra Size Calculator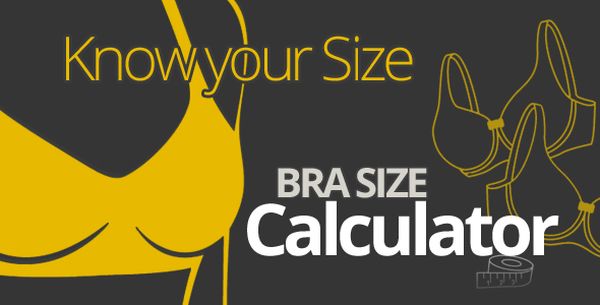 A simple JavaScript powered app which you can easily integrate into your website. It is aimed to help your customers know their exact bra size. All your customer needs to know is Bust and Band size to calculate bra size and then order the right product.
Builtapp Delivery Business Application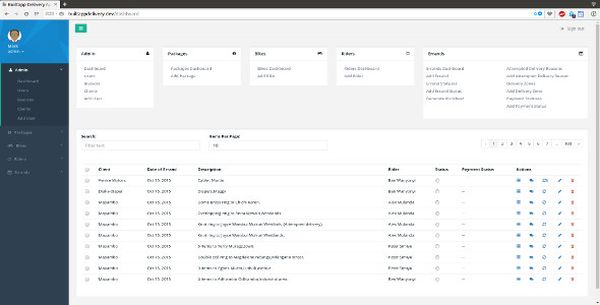 An app built on the mean stack including MongoDB, Express, AngularJS, and NodeJS. It allows any business that dispatches items to easily manage and track the errands as they go through the delivery process.
Real Time Patient Appointment Manager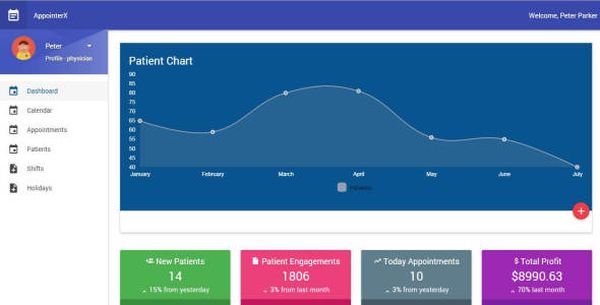 A real time patient appointment manager. You can manage your meetings, events and appointments with ease. The manager is made in AngularJS, NodeJS, and Mysql stack.
ReportIt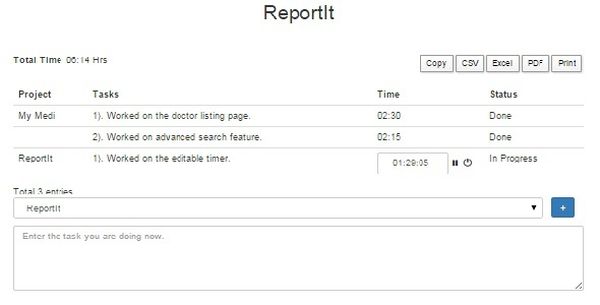 A light weight client side app to prepare the Daily Progress Report (DPR) of your work. It is very common for an office worker to send a DPR to a boss or HR while leaving for home. No server configuration is required, just download it, put it in your local host directory and it is ready to be used.
Architect Lite – HTML Builder (Front-End Version)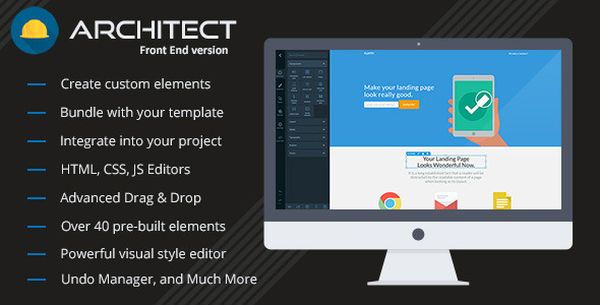 A Javascript application allowing users build custom HTML designs via drag and drop builder and with no coding knowledge. It is perfect for bundling with your template on Themeforest or integrating into your existing projects.