We've collected some useful SEO plugins which are sure to improve your website speed, increase your page rankings, organize SILOS, analyze a website against different metrics, and so on. Just download the plugin which suits your needs the most.
Copyscaper – Run Your Posts Through Copyscape Directly in Your WordPress Dashboard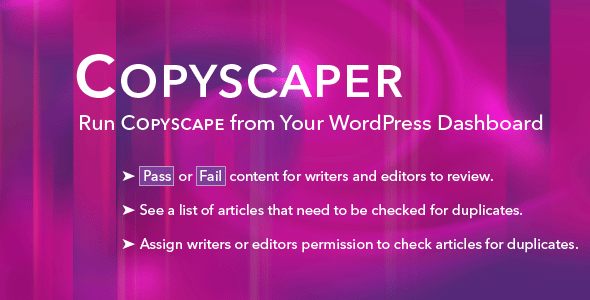 A plugin which harnesses the Copyscape API and lets you check for plagiarism directly in your WordPress dashboard. Keep track of articles that pass or fail, so your editors and writers can go back and review them for duplication.
Submit Website & Sitemap to Google | SEO Tool | WordPress Plugin
A plugin which allows users visit your WordPress website to submit their website and sitemap to Google. You can allow public users submitting through your own WordPress website.
WP Google PageSpeed Insights Image Optimizer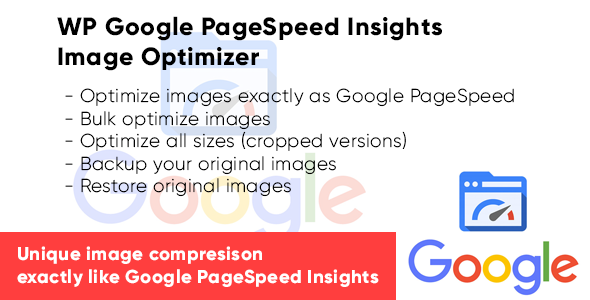 An image optimizer plugin which now has ability to scan a theme and a plugin directory for images and optimize them. This plugin is for all those who want their images to weigh less and speed up their website.
Web Stats – WordPress Theme that can Generate Unlimited Website Analysis Reports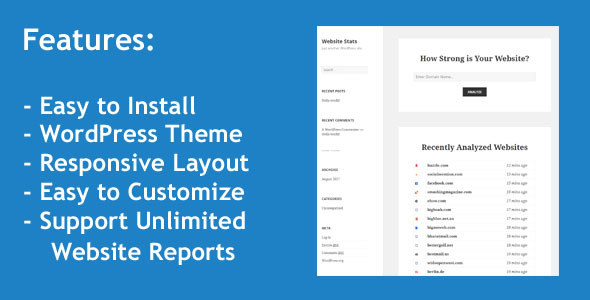 A plugin which lets you create your own dedicated website for Web Analysis and Worth Estimation services. It analyzes the website against key metrics like SEO, Traffic, Rank, Social Engagement, and Performance.
Small SEO Tools – WordPress Theme with 20 Built-In SEO Tools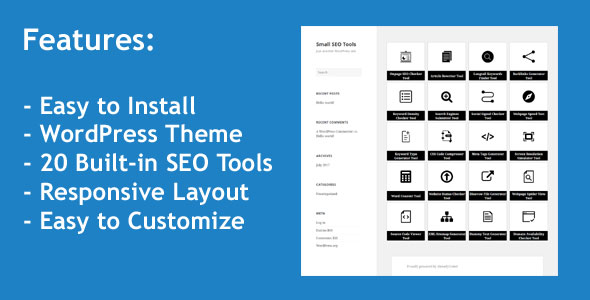 Create your own dedicated website for SEO and Website Analysis services. It comes with 20 built-in SEO tools. It is designed using a mobile-first approach, so your content takes a center-stage regardless of where your visitors arrive from.
Category SILO Pages Pro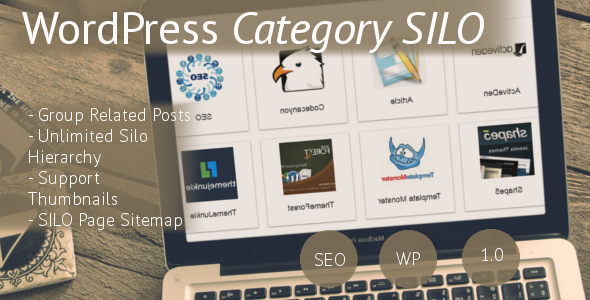 Your website can benefit massively by organizing your content through SILOS. Search engines will prefer your website over similar ones in the same market, because they'll be able to clearly understand your content and the keywords you're targeting.
Search Terms List WordPress Plugin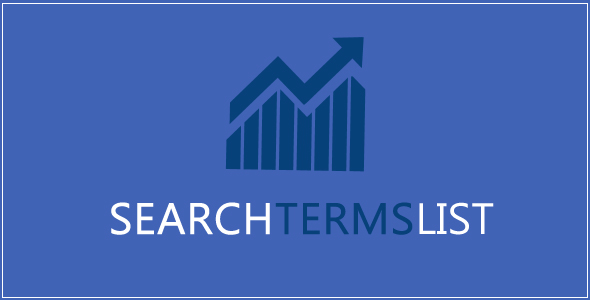 Boost your traffic and improve your search engine ranking without doing anything. This plugin will collect and present search terms that people have used to find your blog post. It will automatically show a list of used search terms under each post.
WP Landing Pages Pro – 30+ Landing Page Templates Included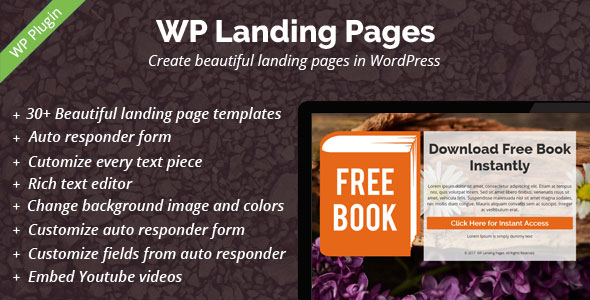 A plugin which comes with up to 30 beautiful landing page templates. It allows you setup unlimited landing pages on your WordPress website. It is easy to use and has cool features.
Google PageSpeed Insights Optimizer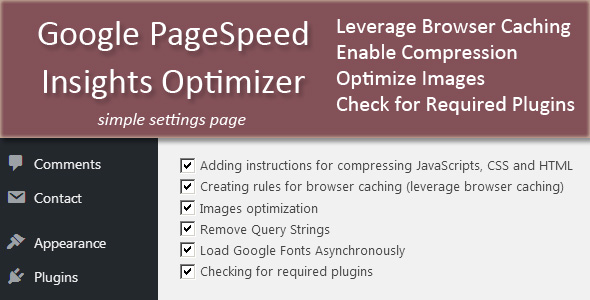 A plugin developed to optimize and speed up your WordPress site. It helps making your website faster and getting better results on Google PageSpeed Insights, Pingdom, GTmetrix and other tools.
SEO Membership Tracker WordPress Plugin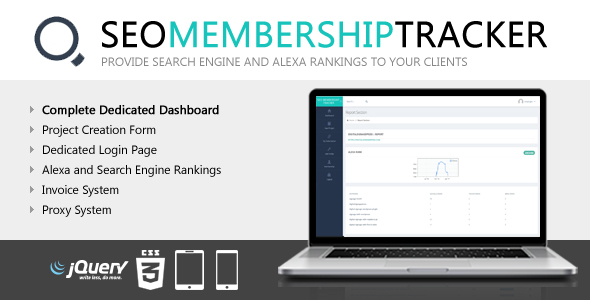 A WP plugin providing a possibility to build your complete business online. You can provide Search Engine Ranking and Alexa Ranking to your clients, and earn money from their subscriptions.