The following collection includes a number of WordPress plugin developed for making a successful email marketing campaign on the Web. Select the plugins and promote your product successfully.
WordPress Squeeze Page Plugin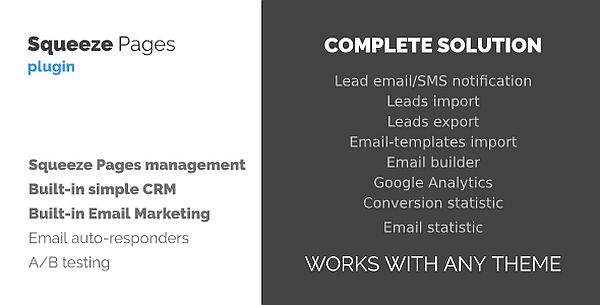 A complete solution to use squeeze pages on your WordPress site. The plugin allow to prepare a high conversion squeeze page, publish it on your site, optimize a page via A/B split testing, collect subscribers, prepare and emails (email templates supported), and more.
Mailchimp Popup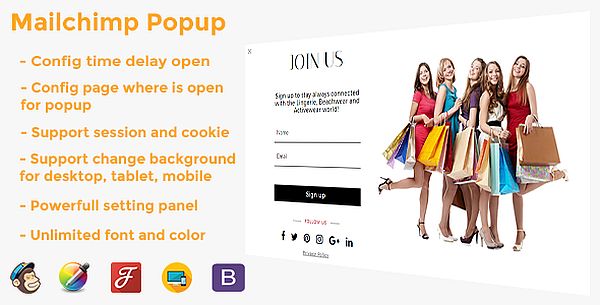 A plugin which allows you to easily create a Mailchimp form within few seconds. With a powerful panel you can change fonts, colors and background of a popup easily. It guarantees the popup will only be shown once after a user has clicked "close popup" during a access session.
Jackmail Newsletters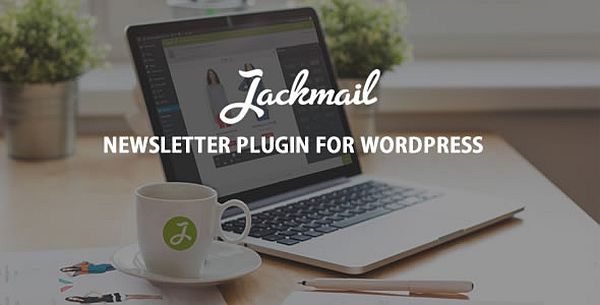 A plugin for realizing and sending your email newsletter for ad campaigns. Jackmail is both a WordPress plugin for newsletters and a professional routing server.
WakingIT Mailchimp Newsletter WordPress Plugin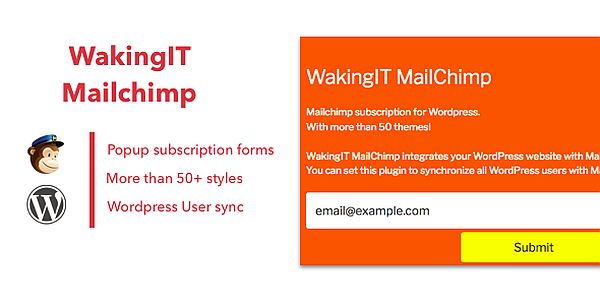 The most complete MailChimp WordPress plugin. Enjoy features, just display a newsletter form. Your visitors will be more likely to fill in the form when it features a professional design and works smoothly.
OptinPoint | All in One Subscription Plugin for WordPress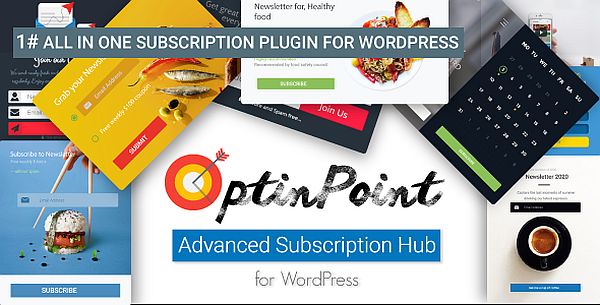 An advanced subscription hub for WordPress. This plugin integrates most popular email marketing services including Aweber and Getresponse. Apart from popular newsletter services, this plugin features simple user interface to make the installation easier. OptinPoint also provides a professional design, customizability, multiple themes and live editor.
MailFit – Newsletter Plugin for WordPress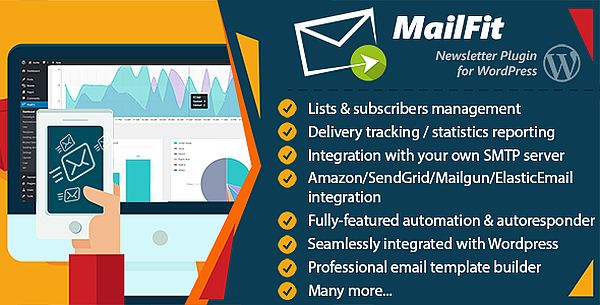 An all-in-one email marketing plugin for WordPress which includes everything you need to create, send, track and profit from email marketing. It also comes with powerful tools to automate sending your email campaigns as well as following up once your email is opened or clicked.
AR Hive Easy Digital Downloads Autoresponder Integration WordPress Plugin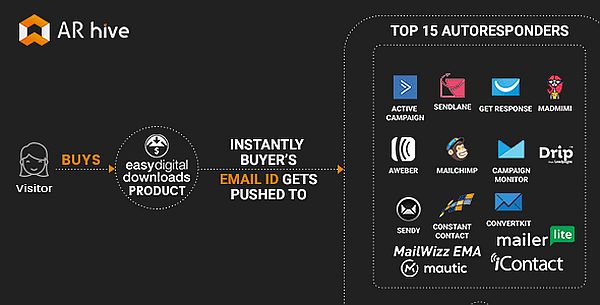 A WordPress plugin necessary for every business owner selling digital products. The plugin has 15 autoresponders, so you can sync your product buyers to any of the responders as soon as a purchase is made.
Mailbox Marketing – Email Marketing Application For WordPress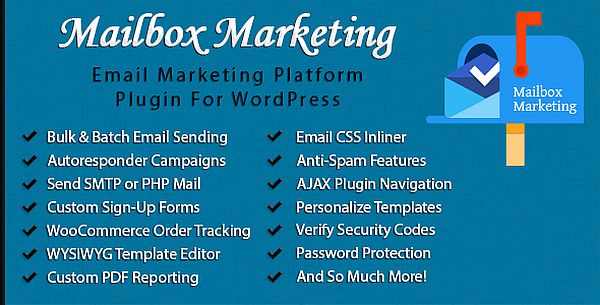 An email marketing plugin for WordPress which provides you with all the tools you need to create, send, track and generate revenue from email marketing. Install the Mailbox Marketing plugin into your WordPress admin dashboard and create marketing emails without any limitation.