The following Bootstrap skins and themes are intended not only to give it a better look but also restructure the default framework making it more attractive and easy to use. A collection of cool UI components and some extraswill be much helpful in creating of your next masterpiece of a website or app design.
Snow UI Kit – Bootstrap v4.0 Skin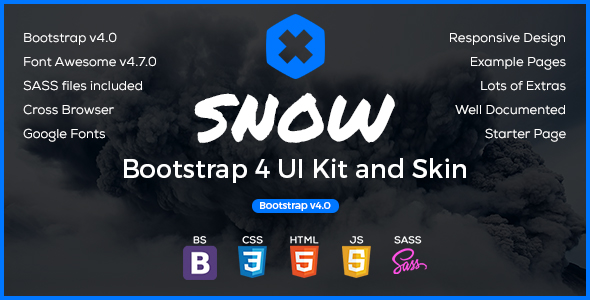 A responsive and multipurpose Bootstrap v4.0 skin template with huge collection of UI Components. Easy to use and install, customizable with SCSS. The kit includes lots of extra components to help you building modern responsive websites and applications.
Be admin – Bootstrap Admin Skin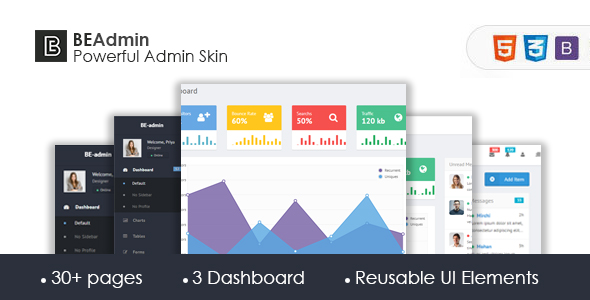 A Bootstrap skin designed for admin templates. Built on latest version of Twitter Bootstrap 3 with new features it has all components to bring the potential of Bootstrap plus a set of new features (JS and CSS) ideal for your next admin theme or web app project.
Cascade – Modern Bootstrap 4 Skin & UI Kit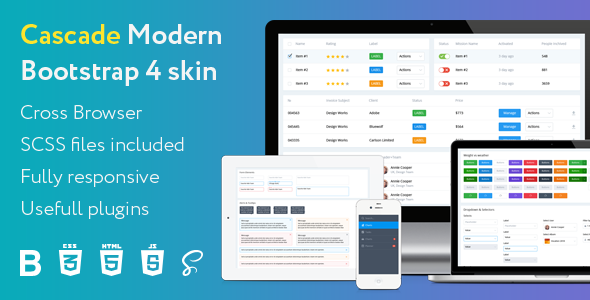 A multipurpose Bootstrap skin template with huge collection of UI Components. It is easy to use and customize with SCSS. Fully restyled default Bootstrap functionality.
BiOS – iOS Style Bootstrap Skin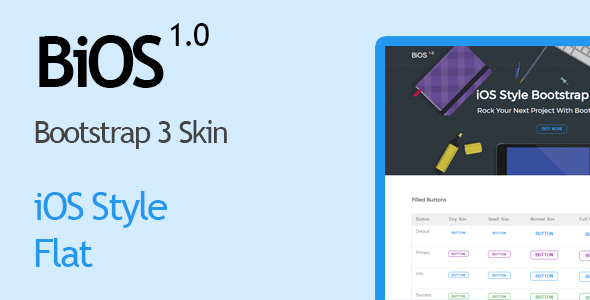 An iOS based and modern Bootstrap 3 skin that restructures the framework and makes it more beautiful and more easy to use. It removes the default Bootstrap spacing between different blocks. It will help you to give your project an iOS kind of look.
YUMMY! Bootstrap Skin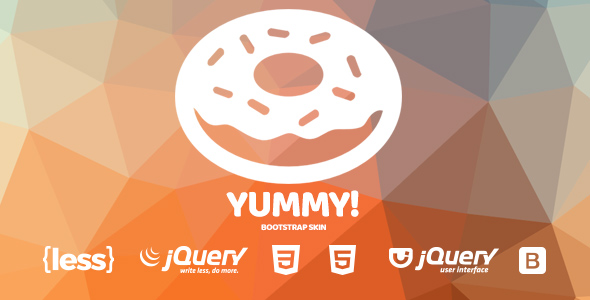 A fat and massive Bootstrap 3 skin with a lot of unique and useful features. Smart and practical use of variables, valid HTML5 code and JS strict mode on, unique features like contextual modal windows, panels, using of animation – this is Yummy.
Icicle – Fresh UI Kit for Bootstrap 3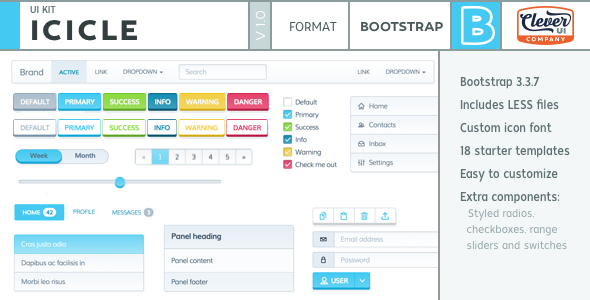 A skin UI Kit based on the popular Bootstrap framework. It has a cool dimensional design that is perfect for both content-based websites and apps. It includes all standard Bootstrap components and some extras carefully styled to make a unified and coherent theme.
Fantastic – Modern Bootstrap 3 Skin
A modern Bootstrap 3 skin restructuring Bootstrap and making it more beautiful simple to use. As every design has its proper spacing that differs from design to design, the only thing that you are asked to do when using Fantastic is to set your spacing that fits in your project main stylesheet.
Delicious – The Glassy Gradient Bootstrap Skin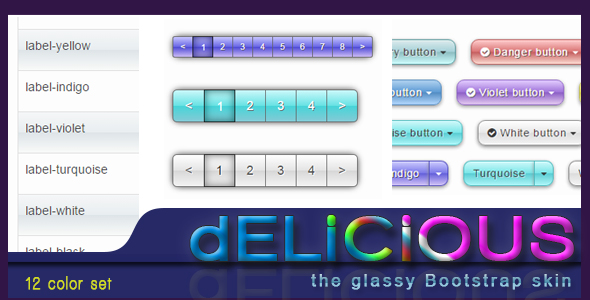 An elegant, lightweight and powerful Bootstrap skin emulating a glassy look and feel for most of Bootstrap's elements. This theme works excellent both on white and dark backgrounds.
Brightery Semastrap – Bootstrap Skin V2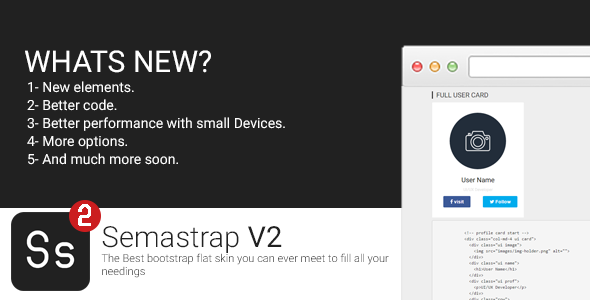 A full Bootstrap skin based on Semantic UI including tables, buttons, groups, forms, controls, navbars, breadcrumps, pagination, thumbnails, carousels, and more. It comes with extras like card items description holder, full mask call to action, social media icons, profile cards, and more.
Light War UI – Bootstrap 3 Skin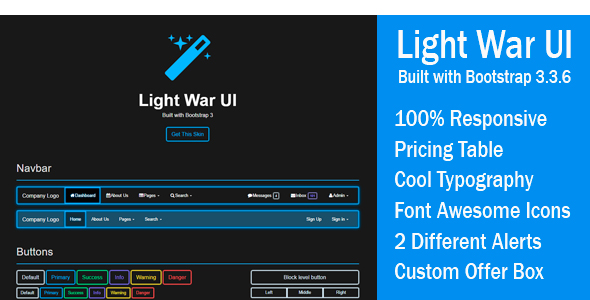 A Bootstrap 3 skin which code works as a framework for all design projects with the use of Twitter Bootstrap v3.3.6 Framework. It uses CSS3 to adapt the layout to the viewing environment.