The following collection of WordPress themes is devoted to everything concerning entertainment. You will find the designs for sports clubs, night clubs, music festivals and movie shows. Any hobby to your taste, choose the theme for anything you wish.
Acidum – Dance & Disco Night Club WordPress Theme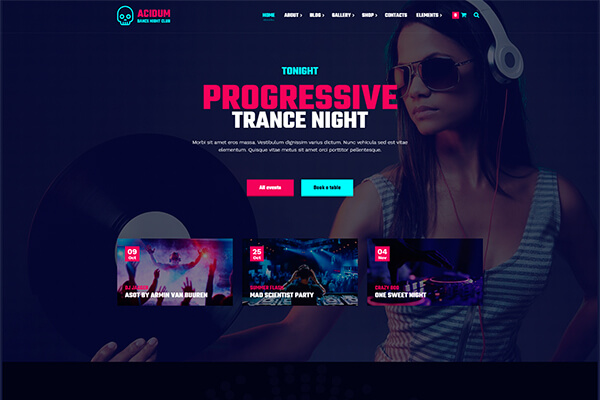 A modern and stylish design WordPress theme created especially for Night Club, DJ, Party, Dance Club, Disco Club, Trance and House Event, Trance Party, Musicians, Night Life, Music Store, Disc Jockey, Club Life, Vinyl Shop and others. The theme is feature-rich and WooCommerce ready.
Escobars | Sport Team Clubs WordPress Theme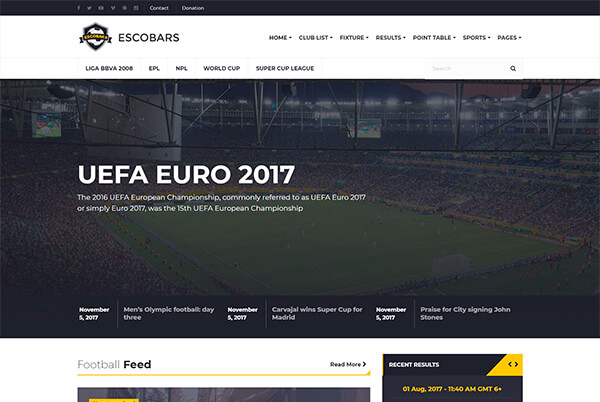 A WordPress theme crafted with passion for football. It includes club list, fixtures, point table, tournament history, player profile and much more. The template comes with a awesome unique design, so you can easily create your website just how you like it.
Musart – Music Label and Artists WordPress Theme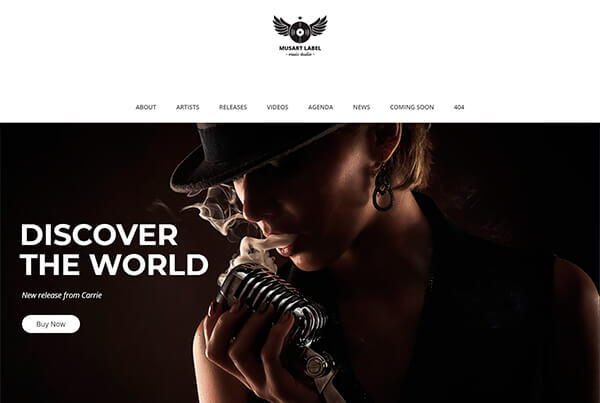 A WordPress theme for Music labels, Bands, Artists, Musicians, DJ's, Producers, and Music lovers. It is made on clean and slick base with modern design. Musart comes with a strong audio player with playlists, events list, discography, photo gallery – all of this available in WPBakery visual page builder.
Audioatro – Multipurpose Audio WordPress Theme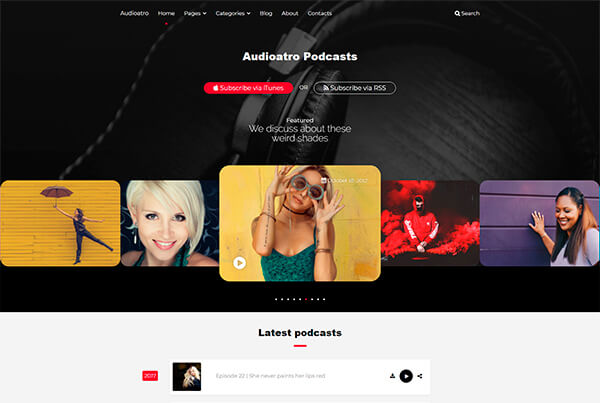 A WordPress theme made for podcasting, music, DJs, music artists and audio websites. Track the number of times your audio files are being downloaded with blubbry's media statistics. Use this theme to give your podcasting, music or audio website a new modern look.
ShoutOut – A Clean WordPress Music Theme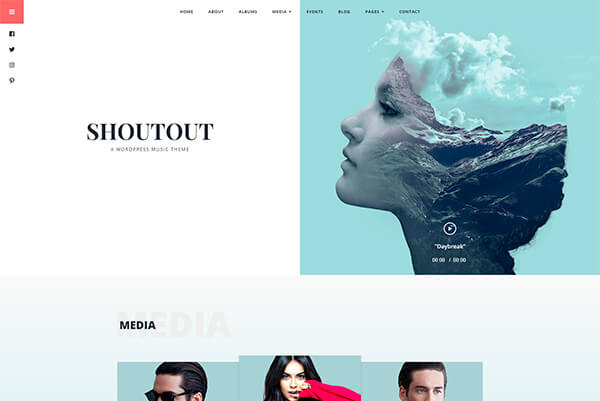 A responsive and professionally designed WordPress theme made for the music industry. ShoutOut is suitable for bands, DJs, musicians, music producers, events or any other music related festivals. You can use it to make a creative portfolio showcase. It is very easy to customize both for experts and beginners.
Ftage – Movie Film Marketing WordPress Theme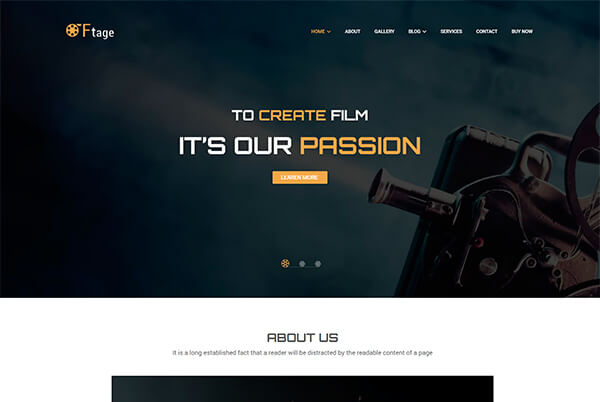 A WordPress theme mainly focused on filmmakers, film studios, film campaigns, film production companies and movie marketing. It is extremely suitable for any creative agency/corporate/team/person/ video blogger/videographer to build their own Film/Movie website. Every pixel is hand-coded within HTML5 & CSS3.
Muse: A Modern Multi-Purpose Music WordPress Theme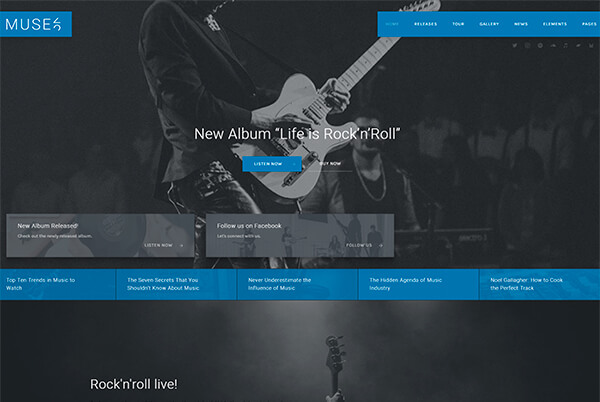 A modern WordPress theme suitable for any music band, musician, radio, club, dj, online shop, blog and-and any other music-related website. Its design is fully customizable and highly optimized for mobile, so it will adapt to any mobile or tablet device. The theme offers all essential music features for event promotions, discography management, etc.
DJ Rainflow | Music Band & Musician WP Theme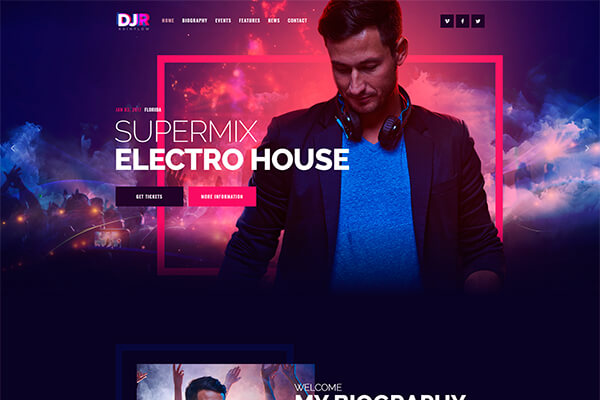 A new WordPress theme with functional modern design best suitable for music bands, djs, singers, artists, radio, events and entertainment websites. The theme includes 3 homepage layouts allowing you to give all the necessary information about the dj's compilations, discography or any upcoming music event.
Triompher | Golf Club WordPress Theme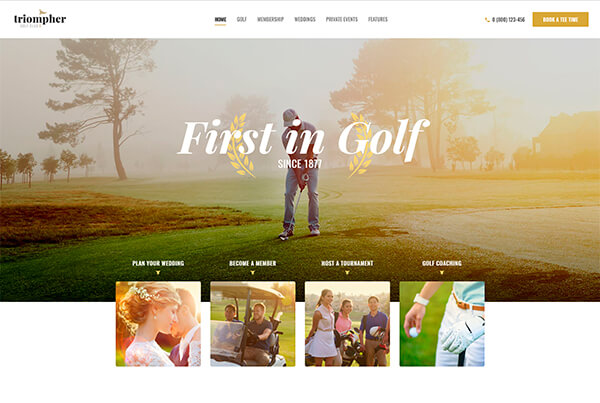 A perfect WP theme made for tennis clubs, personal trainer's page, sports centers, tennis/sport review magazine, and sports store. This theme has an extremely multi-functional design and is highly versatile. It is built WooCommerce ready, if you want to build an online store of golf clothing and equipments.
Conquerors | American Football Club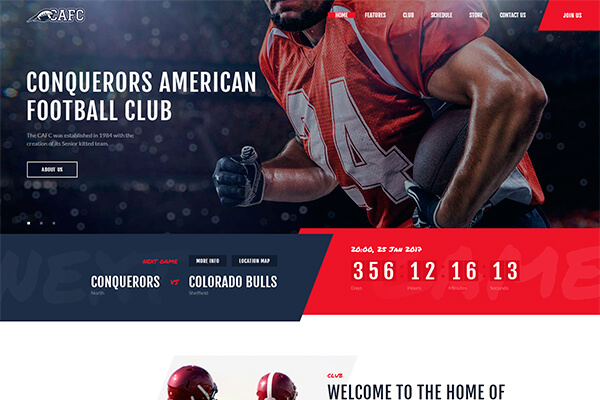 A new WordPress theme which is a ready-made solution for presenting your American Football Club. It is extremely versatile and highly customizable, fully responsive and cross-browser compatible. The design is built specifically for American football club, but it can be also used for soccer, basketball, volleyball, cricket, rugby, handball, hockey, and any other team sports.
Loud – A Modern WordPress Theme for the Music Industry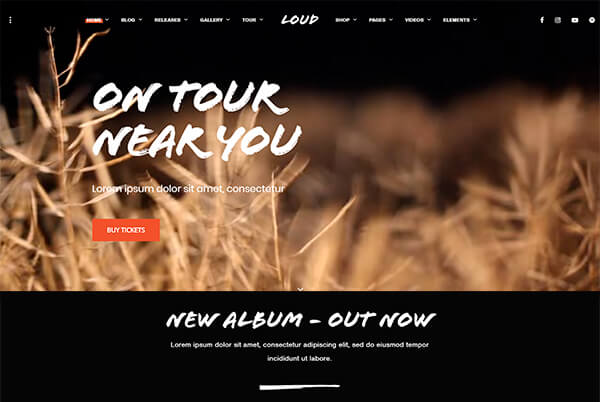 A modern and clean WordPress theme for musicians, artists, labels and everyone working in the entertainment and music industry. It is designed with terrific attention to details, flexibility, and performance. It includes all the features you need to create a professional website easily and quickly.
Nightery – Night Club WordPress Theme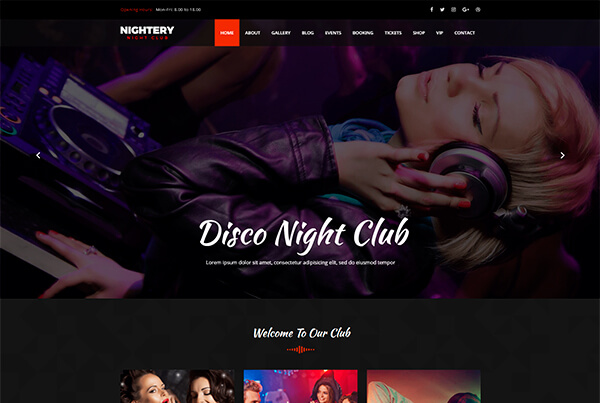 A night club WordPress theme which is an awesome design idea for your Night Club, Concert or Festival. The theme can be also a good choice for any event or party website. With a lot of powerful features, Nightery will help you promote information about available or upcoming events, information about artists, photos, videos and Dj Mixes.
BigShow – WordPress Cinema & Movie Theme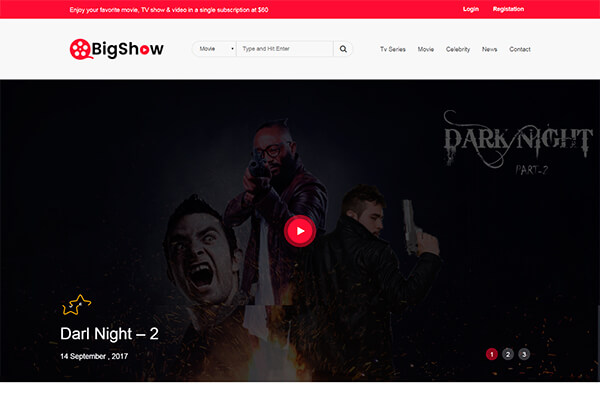 A movie, film and cinema WP theme for creating movie, films, media and cinema website. This is specially design for any kind of video related website. This is a fantastic theme which can be used for different kind of video related websites. It has home landing page, recent movie page, upcoming movie, tv show list, celebrity pages and news pages.
Premix – Music Event WordPress Theme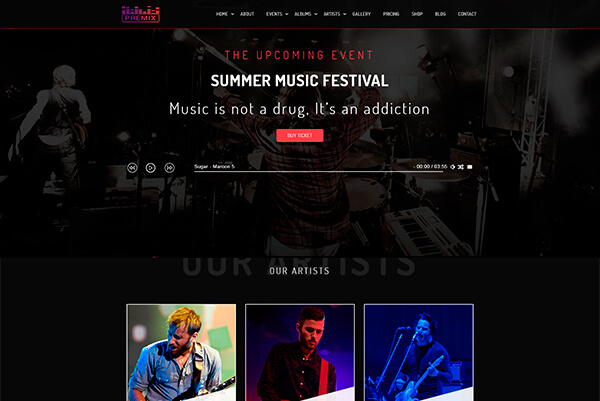 A great WP theme for music events, band, artists, and nightclub. The unique design will help you to stand out from the crowd. You can use it for any kind of music, band, radio, musical blog, entertainment, musical shop related website. Premix looks nice and impressive on every pixel of smart devices like mobiles, tablets, PCs, etc.
Adrena | Paintball Club WordPress Theme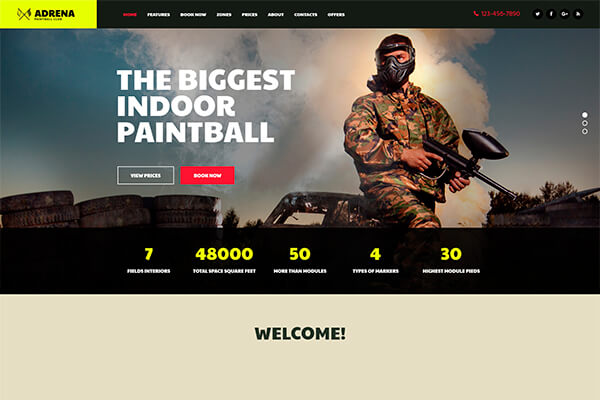 A tough and totally masculine WordPress design crafted for a paintball or strikeball club. It is built for extreme sports, but it's also suitable for a military club. The themes offers all possible features you might need to present your business or community online: a pack of shortcodes, to display the needed info (like Services, Prices, Testimonials, and many more); useful Booked Appointments calendar, and more.