We've collected the freshest free and premium fonts for this June. They will be great either for logos and branding, greeting cards, badges, book covers, birthday and wedding invitations, party flyers, and much more. Just check them out to choose the most suitable one for your next design project.
Rainbow Bridge Font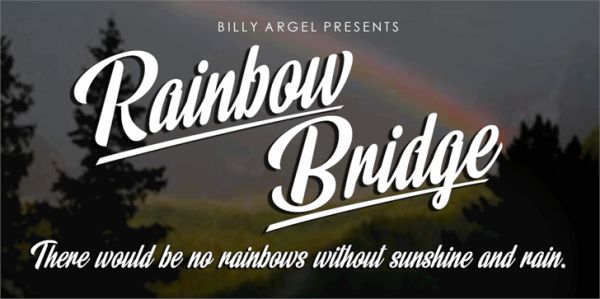 A partial font which is free for personal use. This is a rainbowy font which is simple and cute. It comes with 12 different sizes of swashes in a full version. Contact the author to get commercial licenses and a complete set.
Moonlights on the Beach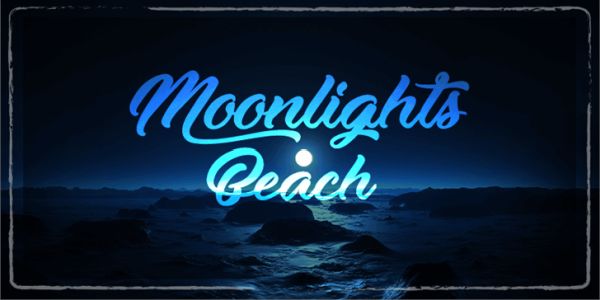 A romantic font available in ttf format and free for personal use. This font is sure to dress up your designs. Ask an author for a full font as well as a commercial license if you require it.
Margueritas Font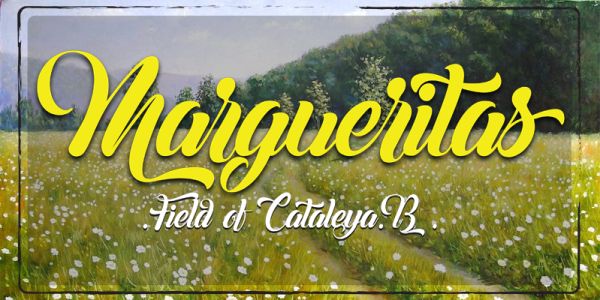 An elegant font available in ttf format. You can use it freely for personal needs or contact the author to get a license for commercial needs. Contact the author to get a full version.
Ampera Font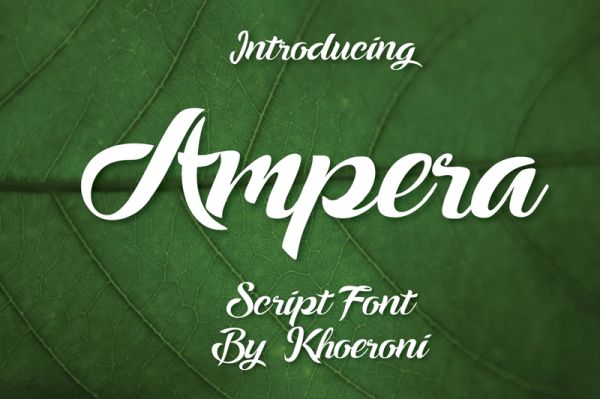 A nice summer font which is absolutely free for personal needs and available in ttf format. You can also donate the author to get this font for commercial use with simplicity.
Jumper Font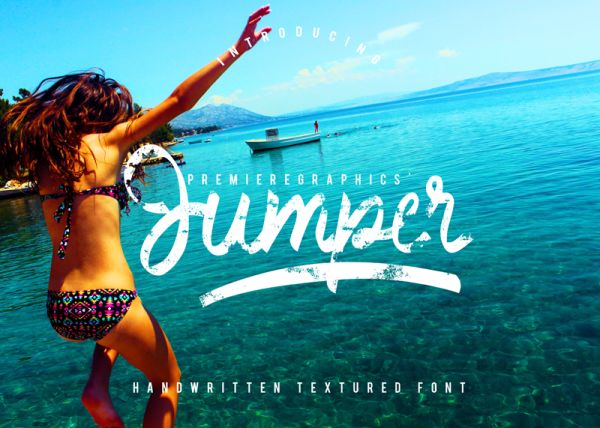 A great font which is textured to make its rough personality fiercer and bolder. It is great for photography, blogs, logo, branding, book covers, bands, etc. Underlines and beautifully made extra characters are included in the free version.
Dandeleon Font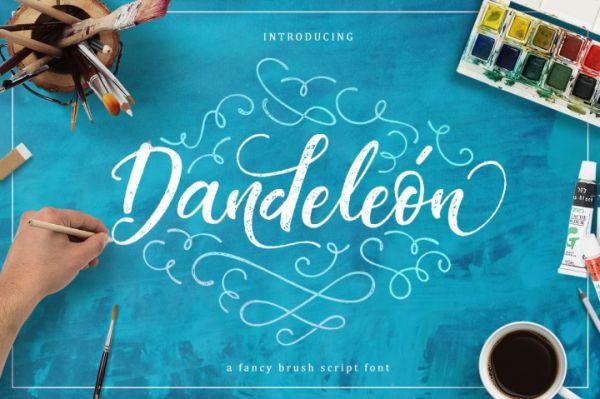 A beautiful hand-made brush script. This is a modern typeface with an authentic rough ink version and a clean pure nature. The font is very simple to use, just type your text and it comes up perfect.
Summertime Font Trio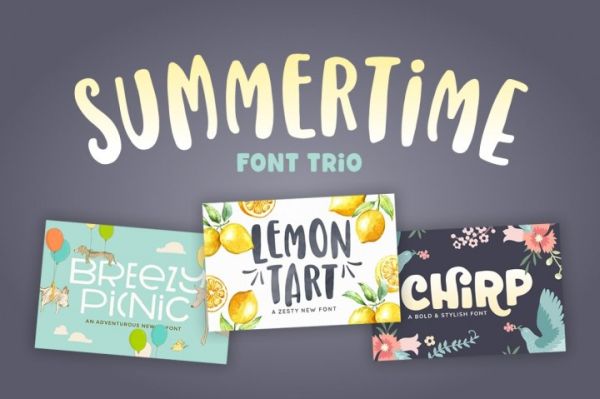 A nice font trio including three great fonts that work great together. They are perfect for baby shower and birthday invitations, neighborhood party flyers, family reunion e-vites, yard sale signs. The font trio includes Lemon Tart, Chirp, and Breezy Picnic.
Caviar Font Duo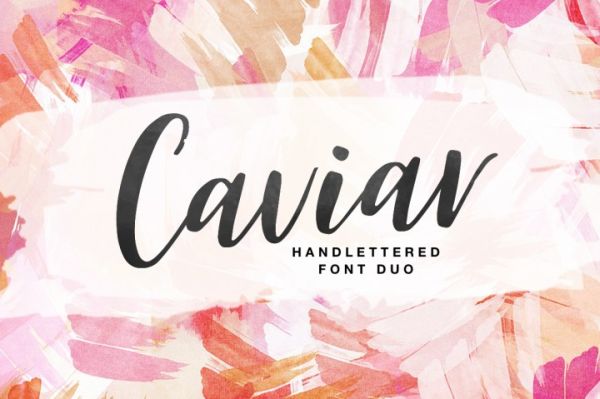 A sweet hand-lettered font duo. This brush font is ideal for branding and decorating your any project.
Indulge Script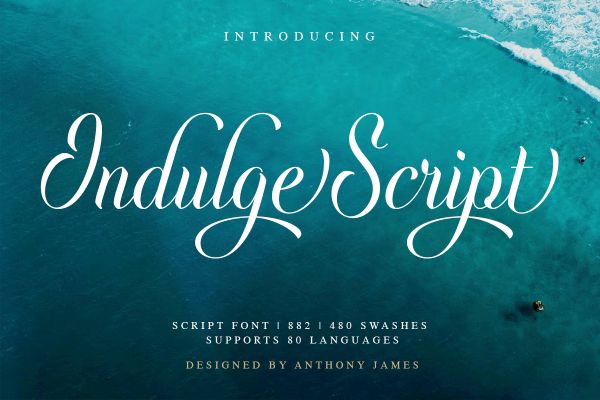 A typeface adapted for both modern and traditional uses, housing 882 glyphs and 480 swashes. The font is great for weddings, invites, magazines, blogs, bars, restaurants, menus, stores, business cards and web.
Cloudy Monday Font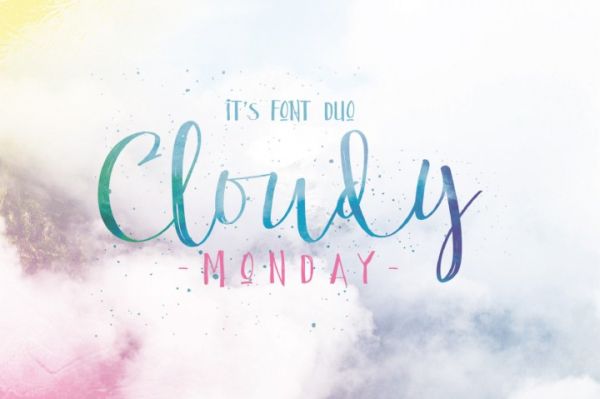 A script font created to describe beauty. This font is handmade, inspired by a signature. Ttf, otf, woff and eot formats are available.
Stay tuned with us! We will make our best to provide only the hand-picked and top-notch samples, templates and tools for your designs.