Today we are offering you to review a list of free and feature rich website builders featuring intuitive drag-and-drop interface, hosting services, 24/7 support, a collection of pre-made templates, and many more advantages for building an online presence. You can easily build a blog, a promotional website, an online store, etc.
Squarespace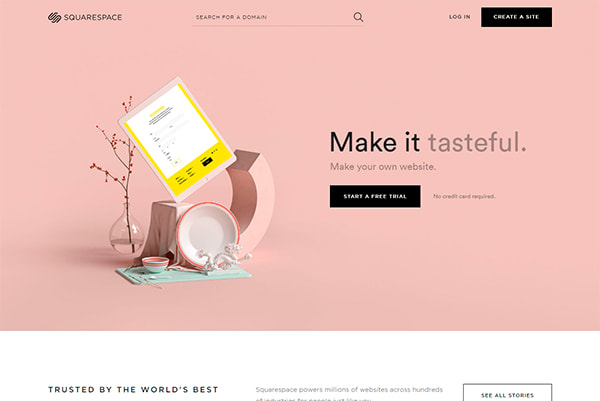 An all-in-one solution offering a user-friendly and self-explanatory interface as well as features like Domains, eCommerce, hosting, galleries, analytics, and 24/7 support. Each Squarespace theme is customizable and easy to work with.
Weebly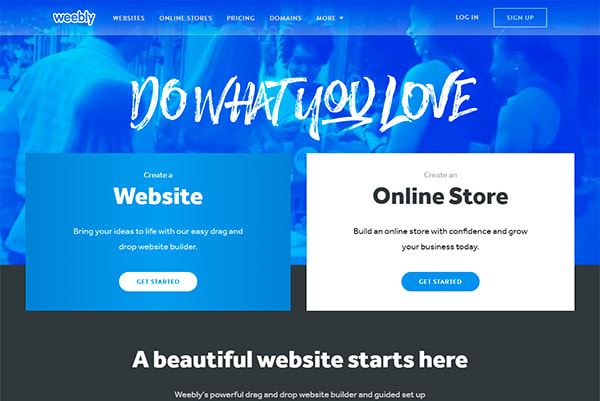 A web-hosting service featuring a free website drag-and-drop builder. It offers over 100 templates, drag-and-drop tools for text, images, slideshows, videos and anything you require for building a full-fledged website.
Voog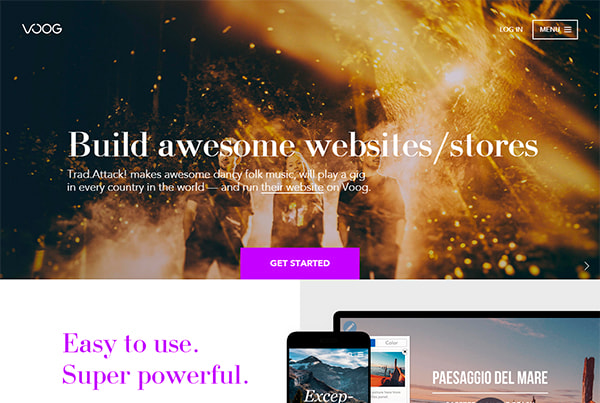 A website builder platform allowing you create any types of websites from scratch. You can do it very easily using an intuitive interface which is extremely simple to use. Voog offers hosting services and 24/7 support.
Strikingly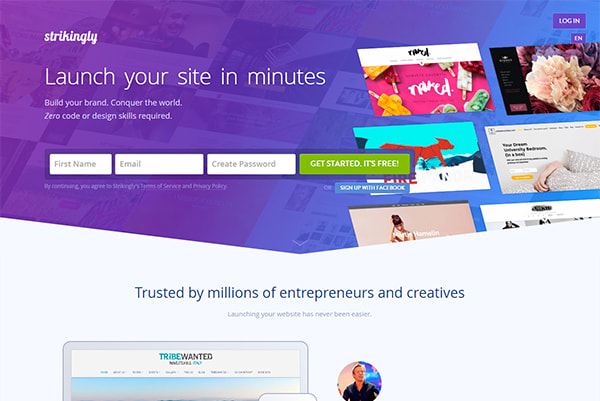 A great website builder with a mobile-first approach policy. Its interface has features like a drag-and-drop system and a user-friendly dashboard equipped with the necessary tools for quick use. No coding skills are needed to use the platform.
WebStarts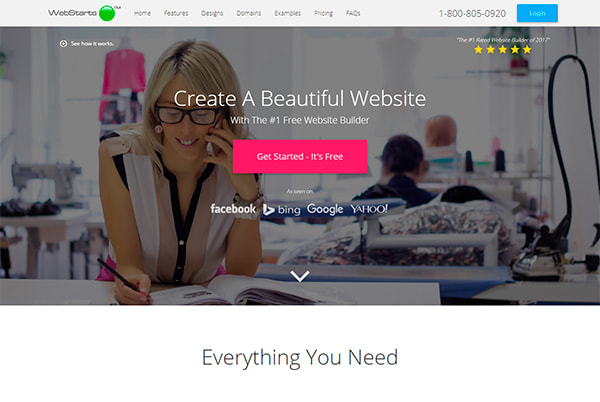 A cool website builder offering complete control over site layout. It includes features like snap-to-grid that automatically aligns elements allowing you create perfect appearance for your landing page and a drag-and-drop interface enabling users to customize their designs freely.
Duda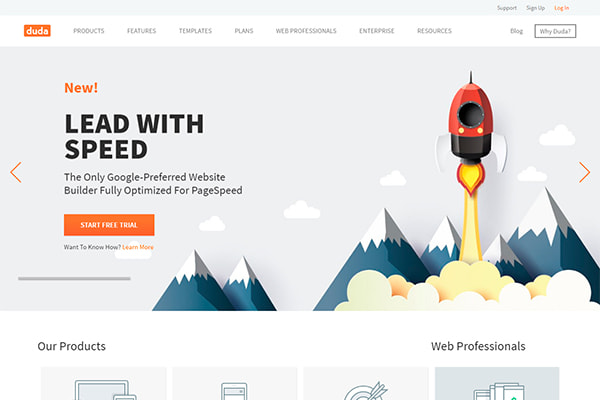 A website builder which offers everything you need to easily build and host a full-featured website, complete with commerce. It comes with features like drag-and-drop, website personalization tools, blogging platform and eCommerce.
Zoho Sites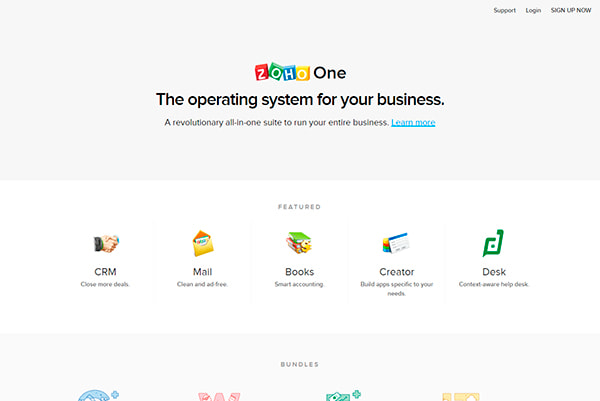 A perfect tool with an intuitive drag-and-drop builder that makes it easy to create your online presence in the most professional and detailed way. You also get access to a wide range of features including slideshows, multimedia support, modern libraries and e-commerce tools.
Webnode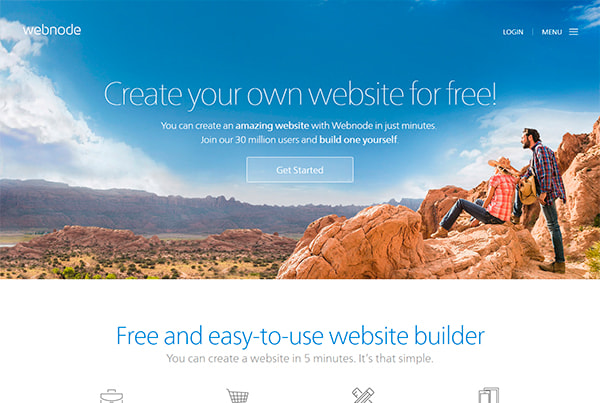 A popular website builder helping you build professional looking websites fast and easily. It comes with plenty of modern and responsive templates, and no coding skills are required to use them.
Onepager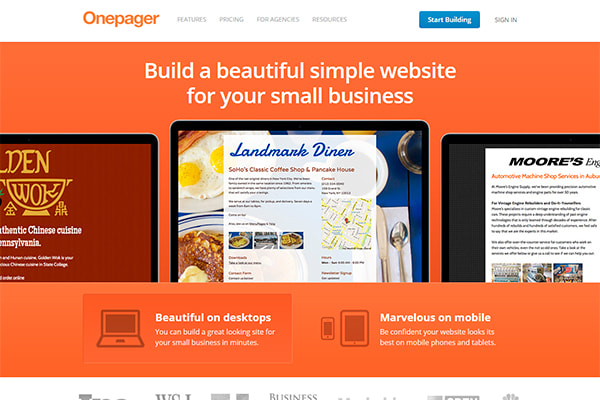 A website builder that helps small business owners create professional looking websites in the easiest way. It has a user-friendly interface that makes it very simple to use. It also includes features like analytics, custom domains, newsletter, social media integration, and SEO optimization.
Wix
A cloud-based web development platform which allows you create a website the way you want. It offers a sophisticated website builder, complete customization, reliable web hosting, domains, promotional tools, and the best SEO.