Dear Friends!
The holiday season is just around the corner. The spirit of Christmas is in its beautiful traditions and thoughtful customs.
Hear those sleigh bells ringing? It's time to prepare the email campaigns and say thanks to all your customers, visitors and other people you may know. The most important things are to send email using the premium quality email templates. You can download this xMas email template absolutely for free. It will work properly in all most popular email clients. It's time to say a big thanks to your customers.
We've recently released a new set of HTML email templates. You can get 3 newsletter templates for only $19. Check the Bundle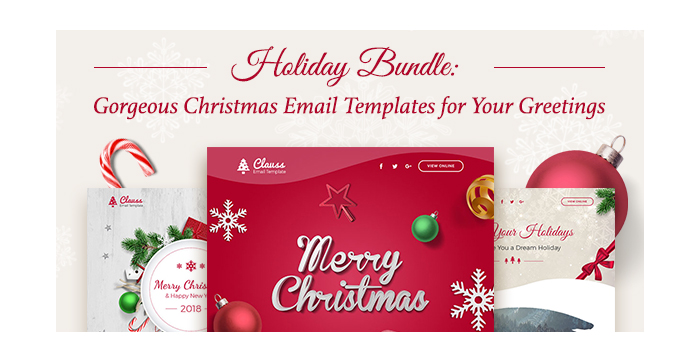 We've updated our collection of the Christmas Email Templates, you can check them HERE
We are proud and we would like to share our absolutely Free Christmas Email Templates. You will get 3  of these free email templates with source and HTML files inside. You can send email campaigns about some deals, new product releases, upcoming holiday offers etc. You can use them for your personal and commercial use.
Complete your name and email to receive free item.
The download link will be sent to your email address. Feel free to use this item for a personal project. For commercial use, please contact us.

I agree with the
Terms & Conditions