Have you ever thought of the possibility to improve the presentation of the photography works on your portfolio website? And do you want your photos to be displayed in original and uncommon way? Now this is possible and very easy! GT3 Themes is happy to represent an absolutely free and powerful GT3 Photo & Video Gallery plugin for WordPress which is going to help you showcase your professionally-made snapshots in a very unique way.
GT3 Photo and Video plugin is exclusively developed to extend the functionality of the default WordPress gallery and provide users with the possibility to display photos and videos in more specific way than the actual one. It is easy to customize the look and feel of the gallery through the custom options panel right after you activate the plugin from your WordPress dashboard.
Plugin Advantages:
Using native WordPress gallery and its functionality
The photo and video galleries are fully responsive
Custom gallery options panel
Set the number of columns 1-9
Thumbnail gallery view
Masonry gallery view
Grid gallery view
Circle gallery view
Link the images to lightbox
Custom CSS support
And much more…
To get a detailed insight on how to work with the plugin and how to customize the gallery, watch the following video:
Download the latest version of this free GT3 Photo & Video Gallery plugin for WordPress here.
As you see, the advantages of a new GT3 Photo and Video Gallery plugin are obvious: you use the native WordPress gallery and its functionality and you manage custom gallery options to make a perfect presentation. You can choose either grid, masonry, circle, or some other gallery views as well as select the thumbnail views to make them look very special. By the way, you can set the number of columns, choose the image size, select margins, and manage much more settings to customize your gallery as per modern trends and your own tastes to meet the exacting expectations of your target users.
Plugin Options Panel – easy to use and intuitive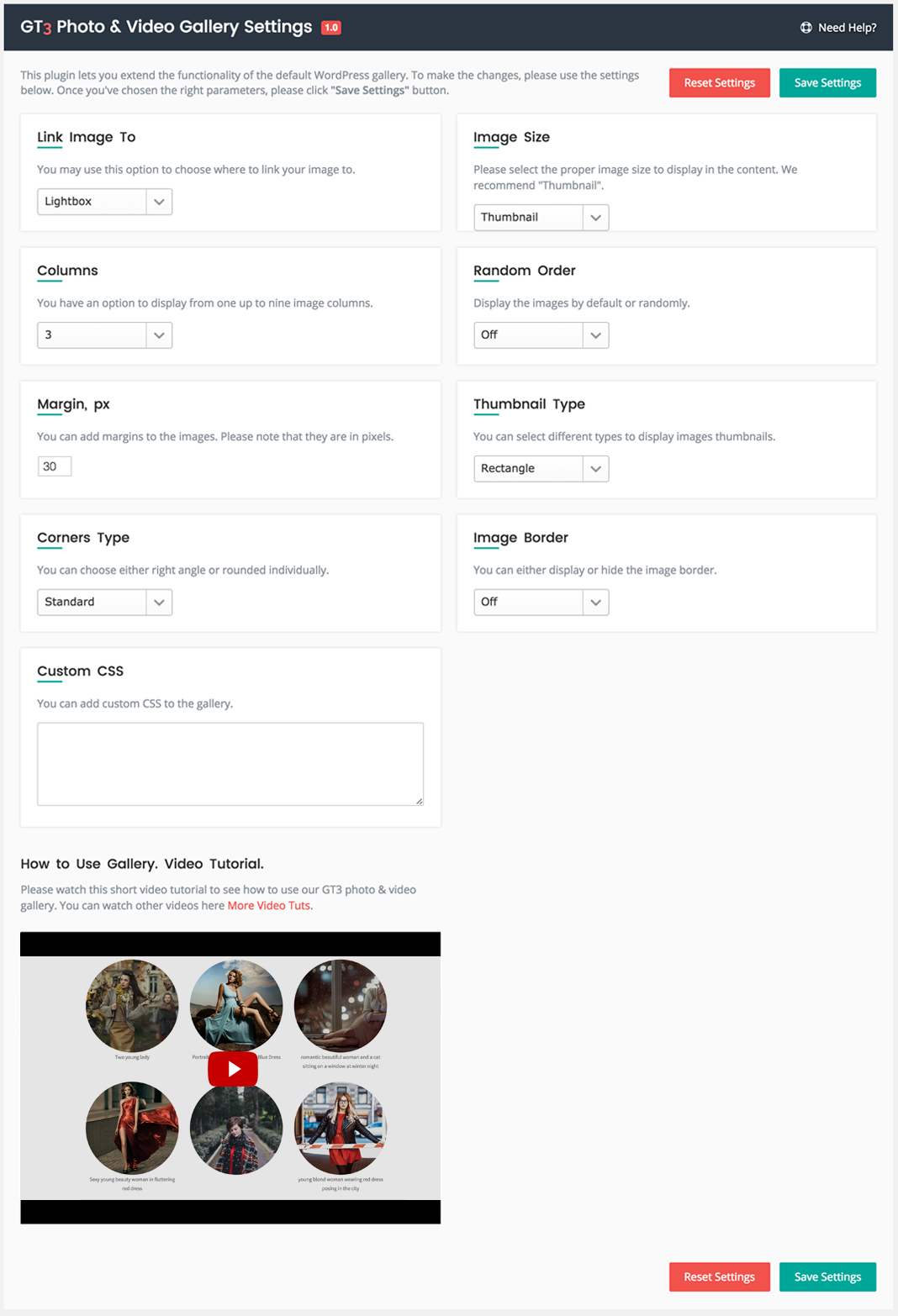 Gallery Settings – built-in in the native WordPress gallery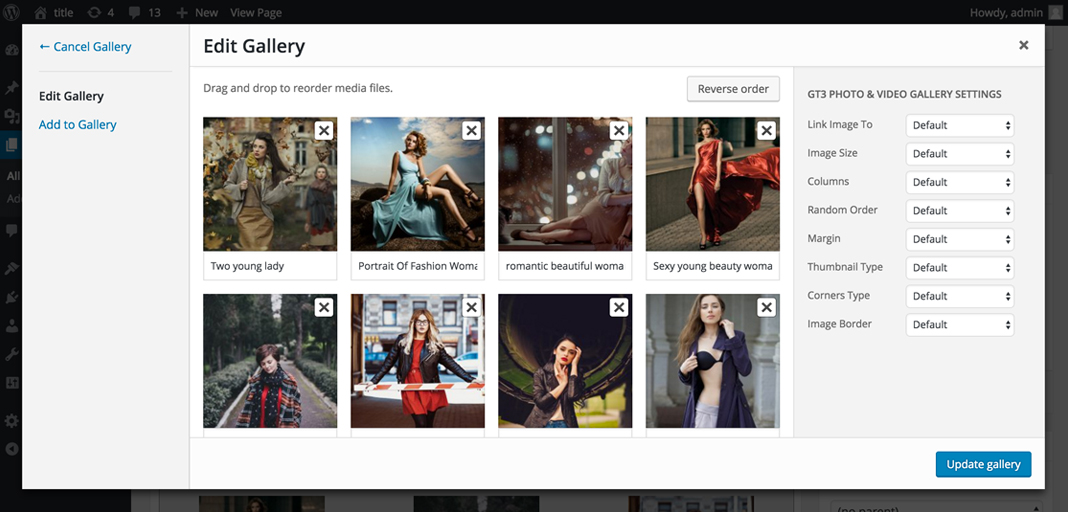 Frontend Preview – gallery look on the website (there are different types of preview)