Are you starting a photography career and looking for a perfect design for your debut portfolio? And would you like to get a professional WordPress theme absolutely for free?
Our team of highly-skilled web-designers is happy to fulfill your cherished dreams and represent you Insight – a Completely Free WordPress Theme which would be the ideal solution for a fascinating personal blog.
The theme has several main page layouts you can use to upload your personal information, share the snapshots of your top-of-the-line works, post your best articles and keep in touch with your visitors and potential customers.
You can choose either standard listing, fullwidth listing or grid layout of the homepage to make it look up to your customers' taste and you can select any of seven available post types to make your blogging page look modern and attractive. By the way, the theme is very easy to install and customize.
Feel free to check out the Live Demo of Insight Free WordPress Theme to make sure it meets your specific requirements and download the theme for free. Discover the power of GT3 Themes products!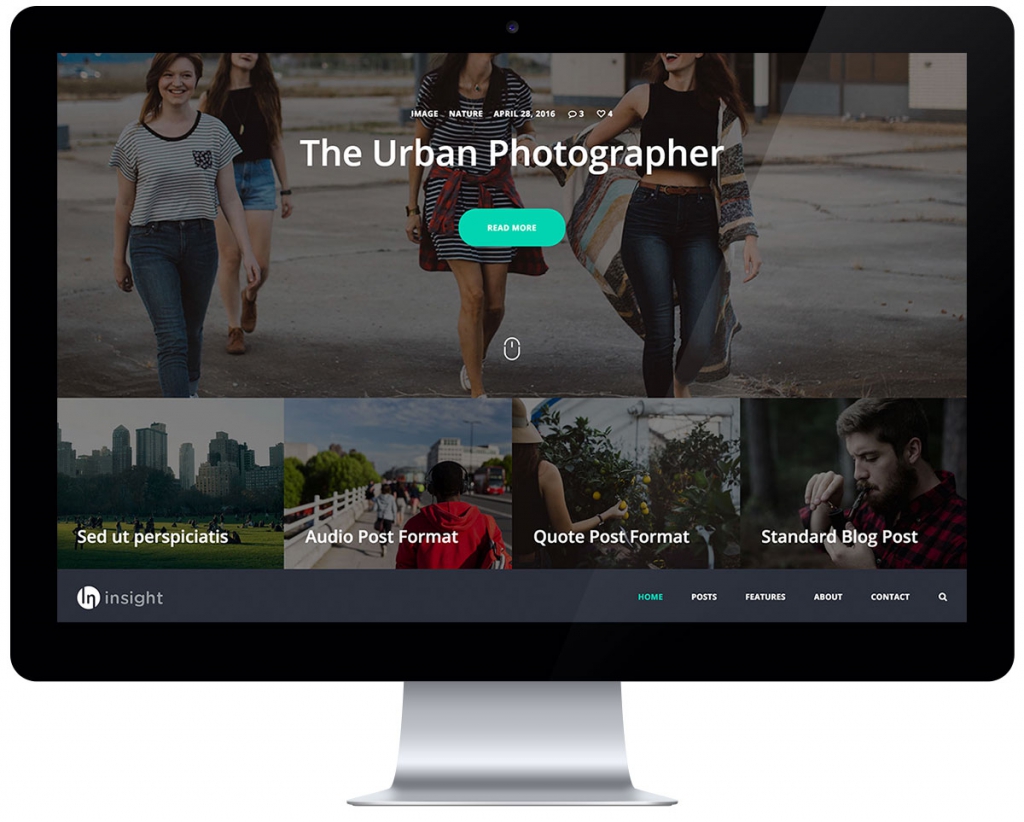 Complete your name and email to receive free item.
The download link will be sent to your email address. Feel free to use this item for a personal project. For commercial use, please contact us.

I agree with the
Terms & Conditions