Navigation is an extremely important part of a website. Navigation bars help visitors browse through the website with ease. Check out some of the well-designed navigation menus that you can use as inspiration to improve your website and make its navigation intuitive and creative.
ECC Architectural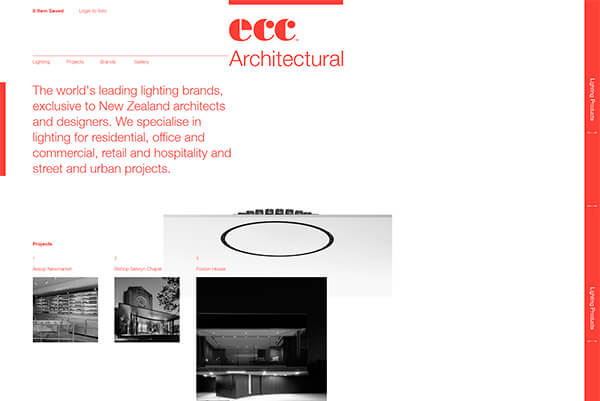 A website of the world's leading brand specialized in residential, office, commercial and retail lighting. A nice and clean website with a simple white background and red typography.
Young & Norgate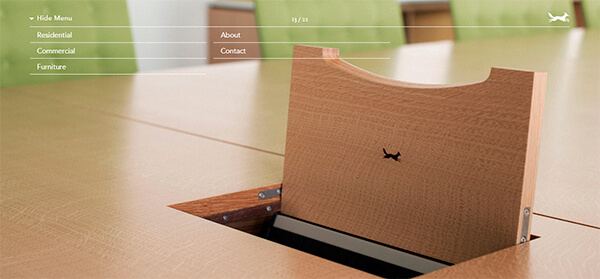 Young & Norgate with an unusual navigation and a simple drop-down menu which is merged with a full-screen slideshow. If you'll click on a category the slideshow will take you exactly where you want to go.
Heat Architecture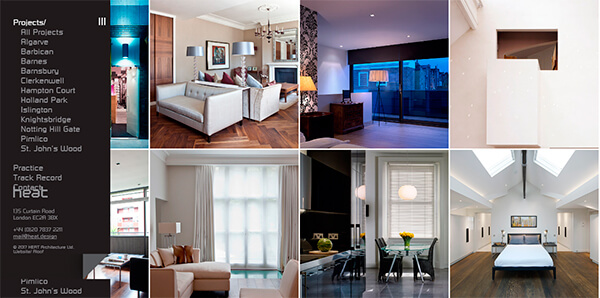 Heat Architecture's website has a modular grid layout. You can hover on each photo to find out more or you can directly use the vertical menu.
Gloria Cortina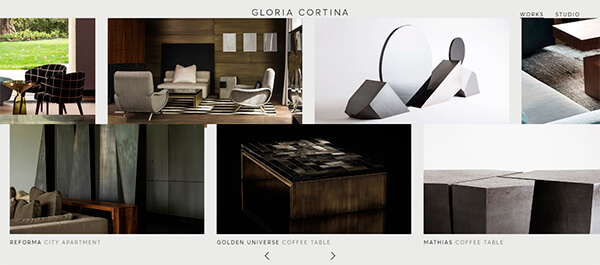 Gloria Cortina website has a horizontal scrolling to present their company's works and this is unusual for a portfolio website. The work focuses on interior design, furniture, fabrics and individual objects.
Coulee Creative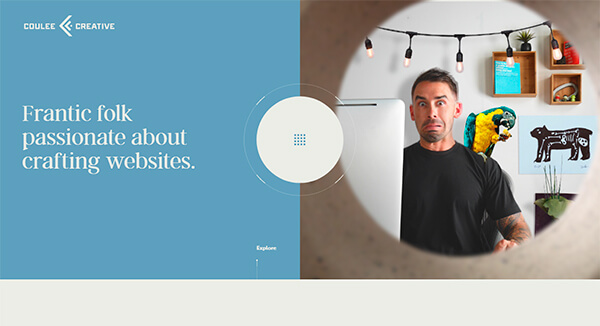 Coulee Creative made the content float on light gray background. They use interactive animations combined with flat design with images, videos and much more.
Chris Wang

Chris Wang website has a unique design and an unusual navigation that uses 2 simultaneous slideshows, one with pictures and another – with content.
Violent Act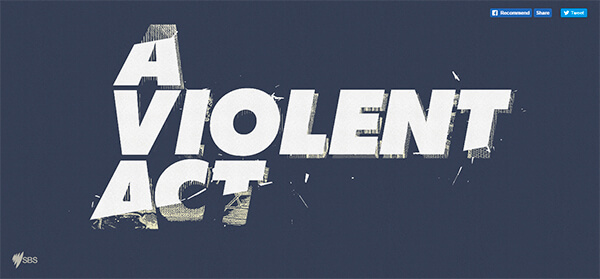 A Violent Act presents perspectives on a double murder in a creative way. All you have to do is to scroll down to read the first story. Drag the screen to the left to read the second perspective.
Unsanforized Soak Guide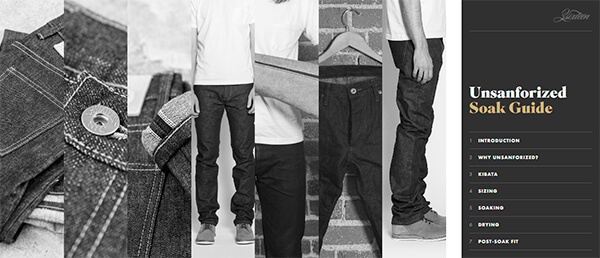 This website has a simple vertical menu bar on which each sub-category represents an image. Click on the images or the sub-category to find out more.
Studio Veldwerk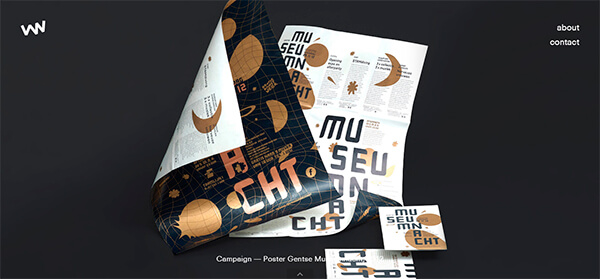 Studio Veldwerk website looks great and has an unusual navigation. If you want to find out more about them check out the about section.
Aaron Meyers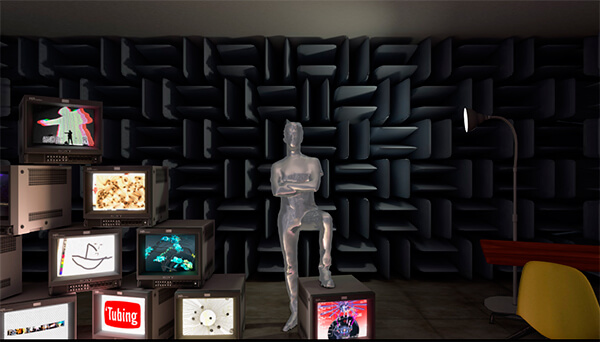 Aaron Meyers website is entirely made of interactive animations serving as the base of the website's navigation. He definitely presents himself and his work in a creative and unique way.