Are you tired from devoting the most of your time to your day job? Then it's time to start your own business and work just a few hours a day, and a Web store is perfect variant to start with. You can choose any type of online sales business including dropshipping, selling your own products, ordering products from suppliers and keeping them at your own warehouse before delivery, selling products as an affiliate, etc.
But before you make your online business profitable, you should create and promote your online store in a professional manner. So we are here to highlight 5 main steps you should make to fulfill your dream of creating a profitable online shop.
1. Choose Your Domain and Web Host
The first thing to think of is to select a reliable web hosting provider and get a sticky and catchy domain name. Don't use dashes in the name or any long words that are hard to read, select a domain which will become your brand. When choosing a web hosting, don't choose a cheap one, pay attention at decent uptime, technical support, upgrading options, features and control panel.
Just choose a host depending on your specific needs. However, if even you start with a cheap hosting plan, you can later upgrade it to more expensive one with more features and possibilities.
2. Choose Products to Sell
When a newbie entrepreneur chooses products they will sell, they usually follow two main principles:
– Sell their favorite products, something related to their hobby or profession;
– Sell products that are the most popular on the market.
For instance, if you're about to sell cosmetics, it would be great if you are an expert in this field. You may be a professional cosmetologist, pharmacist, makeup artist or have your own comprehensive experience in using different kinds of skin-care and decorative cosmetics. All of these skills will be very helpful in your business.
No need to choose a product you know nothing about, it would be tough to differentiate quality ones from forgery and find the reliable suppliers.
3. Select an Awesome Design
There are two ways to choose a proper design for your future online store:
– You can hire a team of professionals from a web studio;
– You can buy a readymade website template to save your costs and time.
We recommend to save costs and pay your attention at a craftily designed eCommerce WordPress Theme – WizeStore. This is a readymade design which comes with a Web store functionality and a bunch of pre-configured shop layouts that you can fill with your custom content very easily.
The theme includes 4 unique homepages with their own carefully crafted structure, so you can select any suitable one to launch your online selling website at any time and with no efforts. The homepages come either with a fixed image or a slider, attractive call-to-action buttons, beautiful parallax effects and icon boxes as well as much more elements you can edit up to your needs.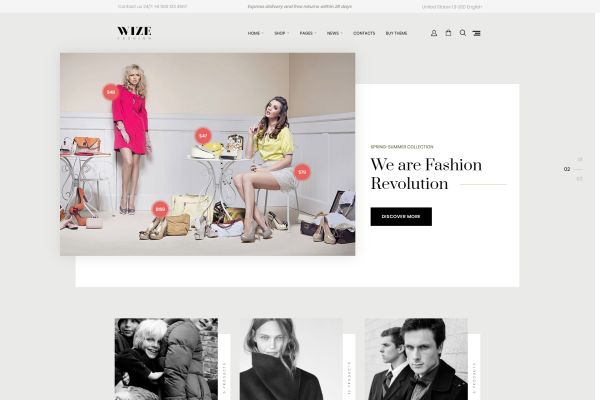 Shop functionality and shop page layouts are probably the most important features of this theme.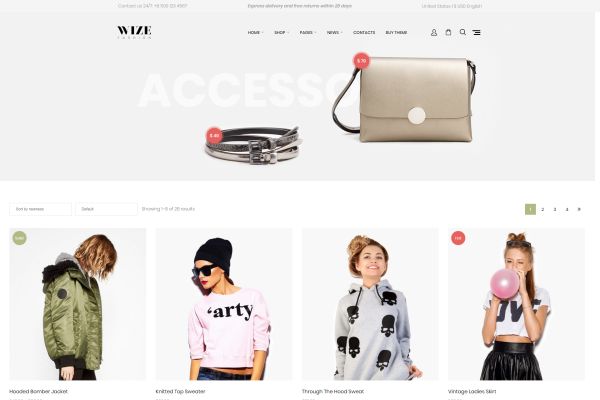 You will find two shop grid styles, boxed, lookbook and packery styles, two masonry styles as well as classic and Instagram shop styles – so you can prefer any one to your taste.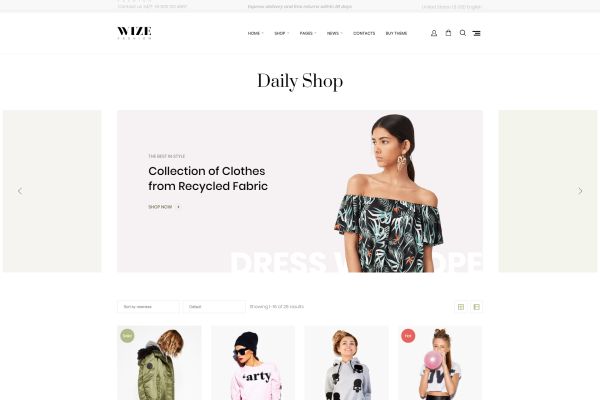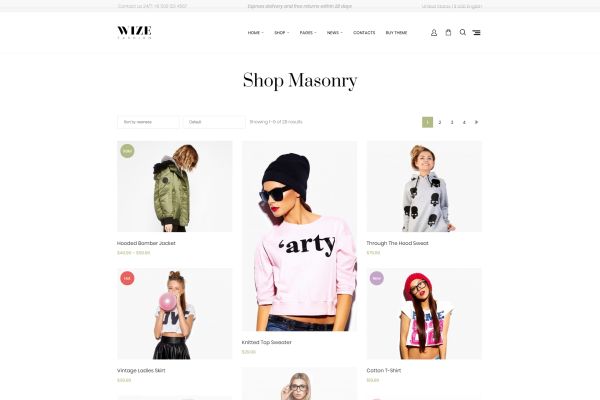 If we speak of a single product page, you will be able to find a classic item, a grid item style, default, modern, boxed, sticky, fullwidth, creative and a fullwidth sidebar page styles.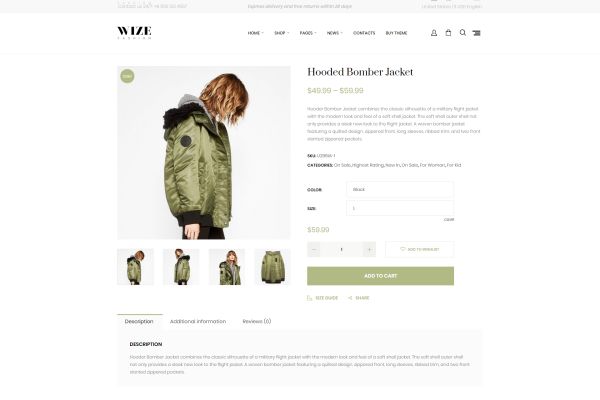 Please check out a selection of pre-made page layouts consisting of About Us, Lookbook, News Contacts, and some more readymade templates.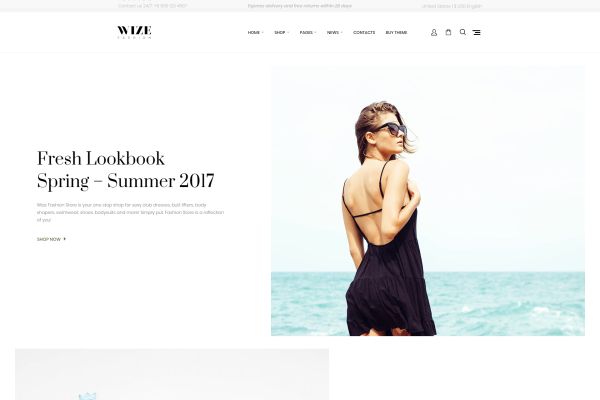 The News layout is designed to help you easily start your blog. You can choose from fullwidth or masonry blog page types, prefer a layout with left or right sidebar and choose a single post page layout from the available variants.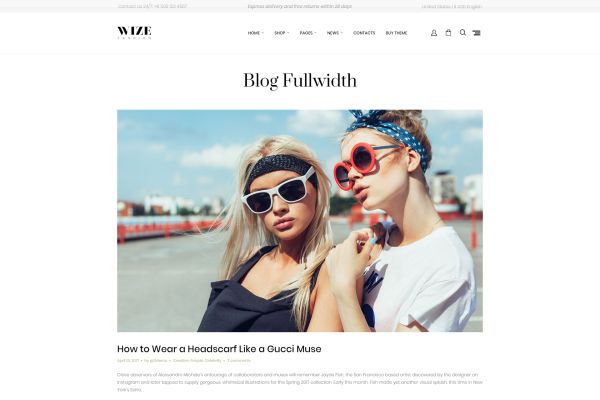 No need to worry about customization and website building simplicity, Wizestore is extremely easy to edit through Visual Composer page builder with GT3 modules integrated into it. The theme also comes with a number of shortcodes like toggles, icon boxes, accordions, tabs, progress bars, and much more.
Just check the theme out and make the right choice.
4. Pick a Shopping Cart Software
If you work with WordPress, then of course you will choose WooCommerce platform as shopping cart software. If you work with some other CMS, you can also check out OpenCart, ZenCart, Prestashop, and some other eCommerce plugins for your website.
If we speak of WooCommerce, it's a really customizable platform for online stores which is used by most of WordPress website owners. If you prefer to pick a WordPress eCommerce theme, it is usually always compatible with WooCommerce. This platform allows to sell anything with no limits, no matter you distribute physical or digital products, it is suitable for you.
5. Select a Payment Processor
A payment gateway is not the same as a payment processor. The payment gateway approves or declines payment methods and a processor transfers data between the customer's bank and yours. When you choose a processor, pay attention at a signup fee, transaction fees, monthly bills, hidden fees as well as safety and convenience of the service. Check out the most popular services to make sure you make the right choice for your store.
Conclusion:
We hope this brief guide will become a starting point for everyone about to launch their debut online store with the intention of getting good profit right from the comfort of their homes.