We're starting to collect the most beautiful, editable and gorgeous graphics for your colorful and lovely designs for the upcoming Valentine's Day. The holiday is going to come in less than a month, so enjoy the templates, vectors and presets and use them for your creation.
Badges and Stickers
Set of 9 St. Valentine's Badges

A set of 9 St. Valentine's badges available in Ai, EPS10, and JPEG formats. 4 color schemes are included, all is editable and resizable.
Set of 9 St. Valentine's Badges 1

Another set of 9 St. Valentine's badges you can easily change and choose any of the 4 available color variants. AI, EPS10 and JPEG formats are included.
Valentine's Day Badges – Stickers – Insignias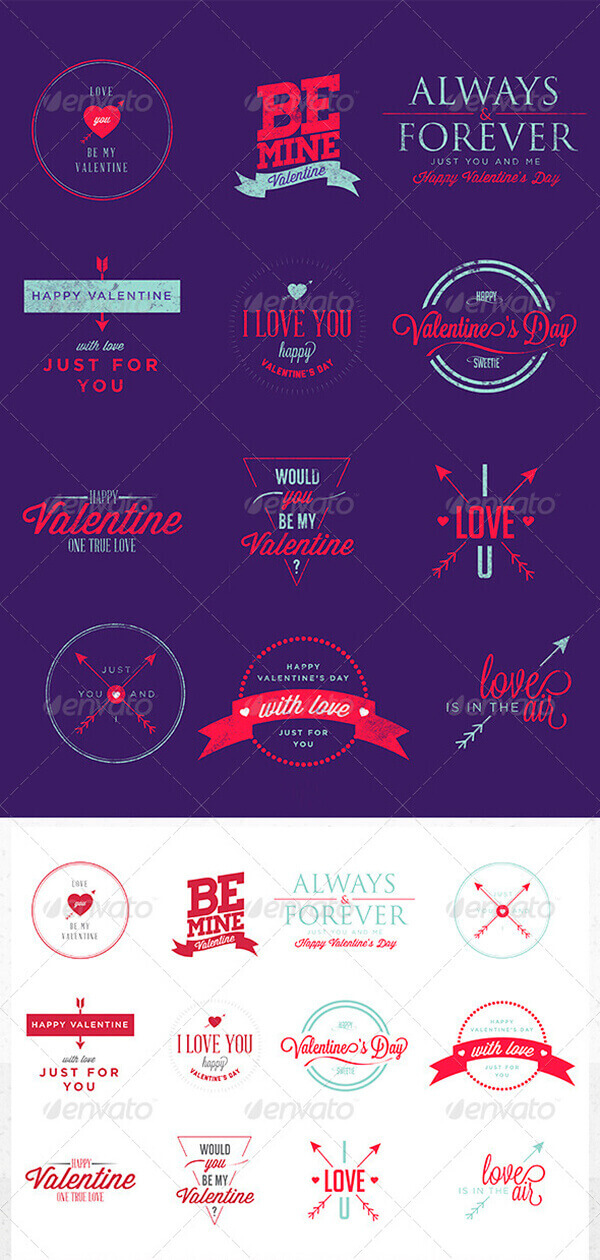 A Valentine's Day set of 12 vector badges suitable for greeting cards, post cards, decorative elements for photo albums, websites etc.
Packages
Valentine Package Template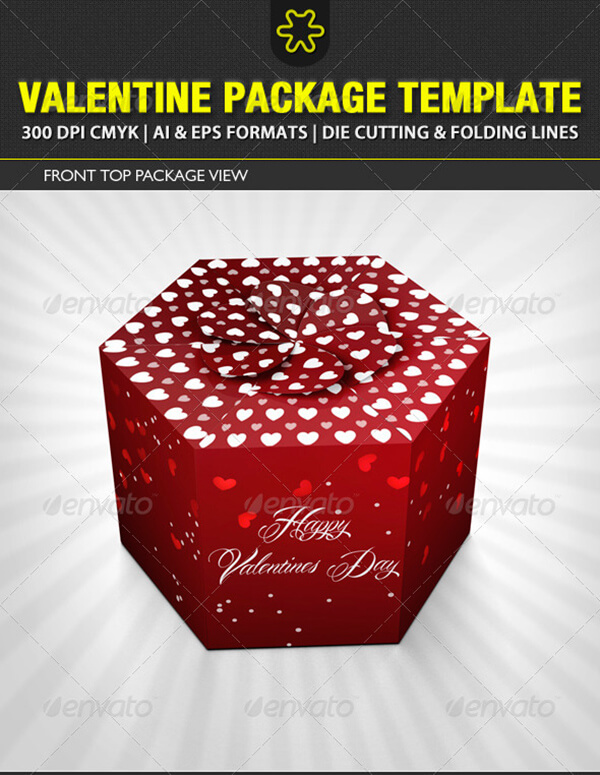 An elegant and ultra-clean package template ideal for your packaging and marketing campaigns, for all kinds of Valentine's Day related products.
My Sweet Delight Box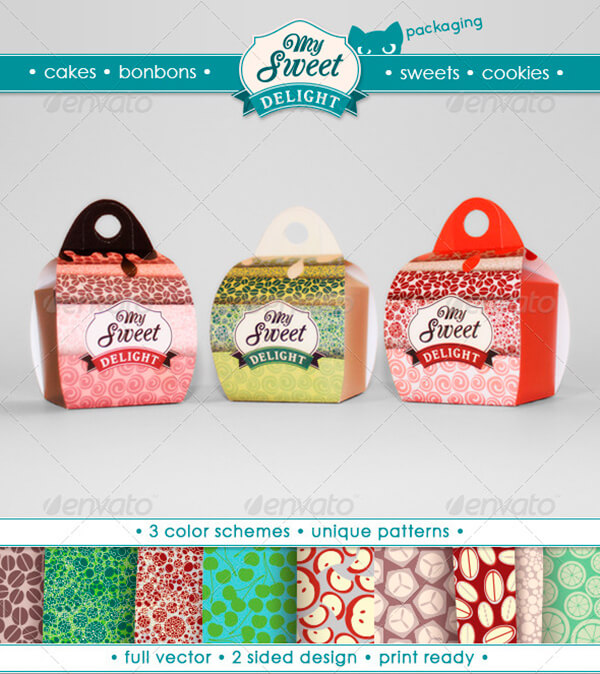 A unique box designed to safely wrap, pack and transport a cake. It is A3 print ready, comes with 3 color schemes, original and unique patterns, available in AI, EPS and PDF formats.
Valentine's Cake Packaging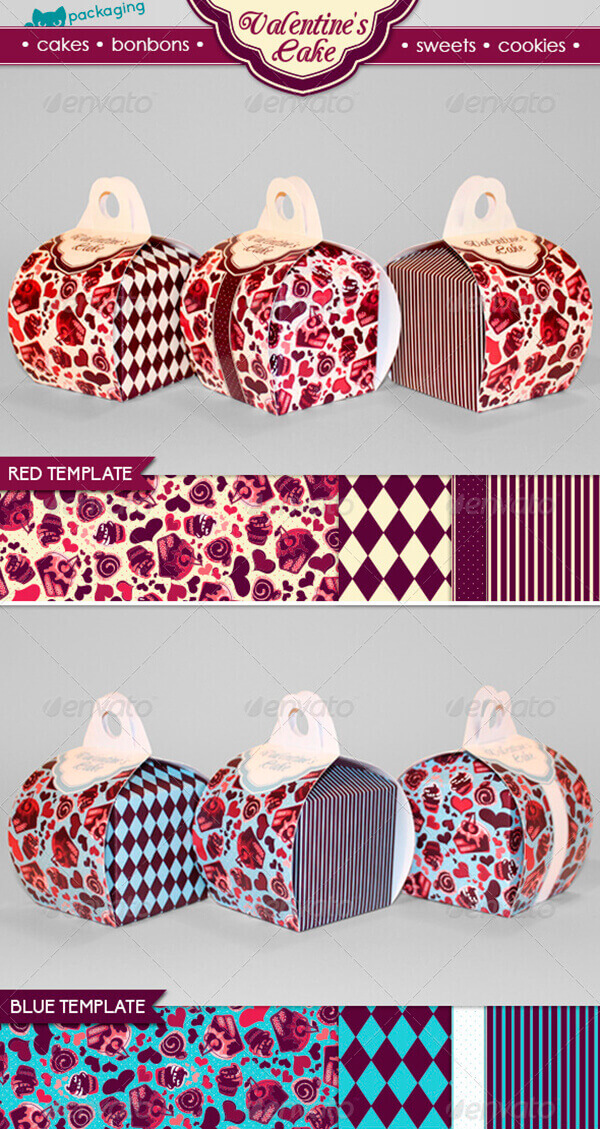 A specially designed box to wrap, pack and carry your love and your cake. AI, EPS and PDF formats, 3 color schemes, A3 print ready.
Decorative Vectors
Valentine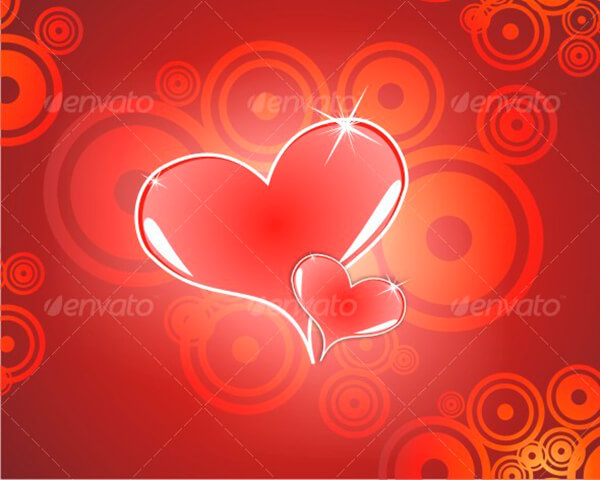 A Valentine's day background with a heart. AI and EPS formats are available.
Valentine Bumpers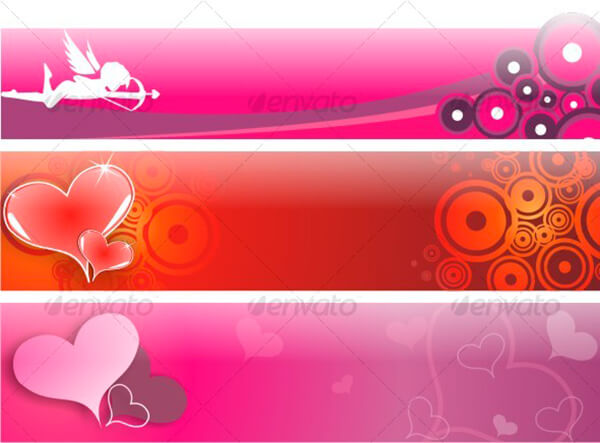 Valentine's Day bumpers and banners which can be used as backgrounds for your ads. AI and EPS formats.
Valentines Swirl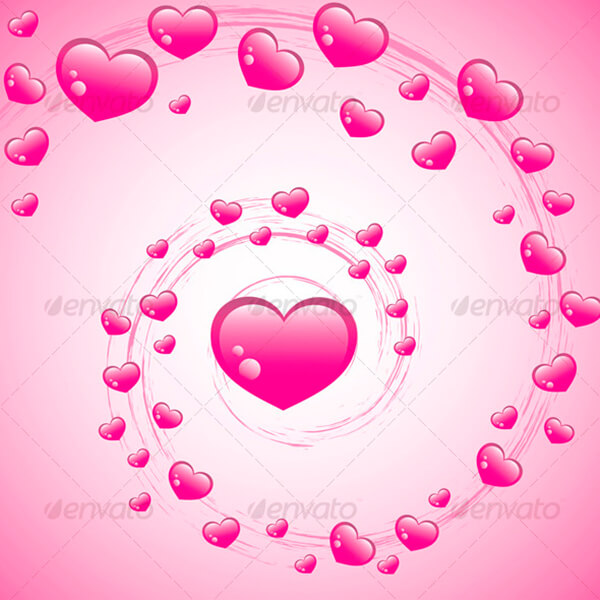 A vector illustration of a pink Valentines Swirl with hearts. EPS format is available.
Lightroom Presets
10 Valentine's Day Lr Preset Collection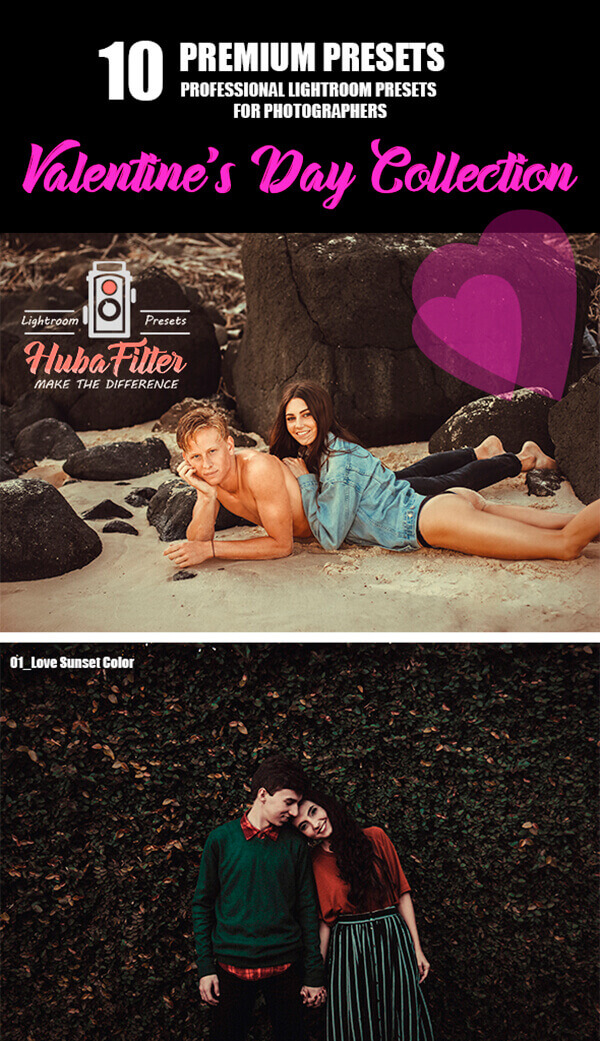 Valentine's Day Lightroom preset enhances and adds more beautiful colors to pictures and makes a photo look cinematic. It is perfect for photographers and graphic designers.
Love Story Lightroom Presets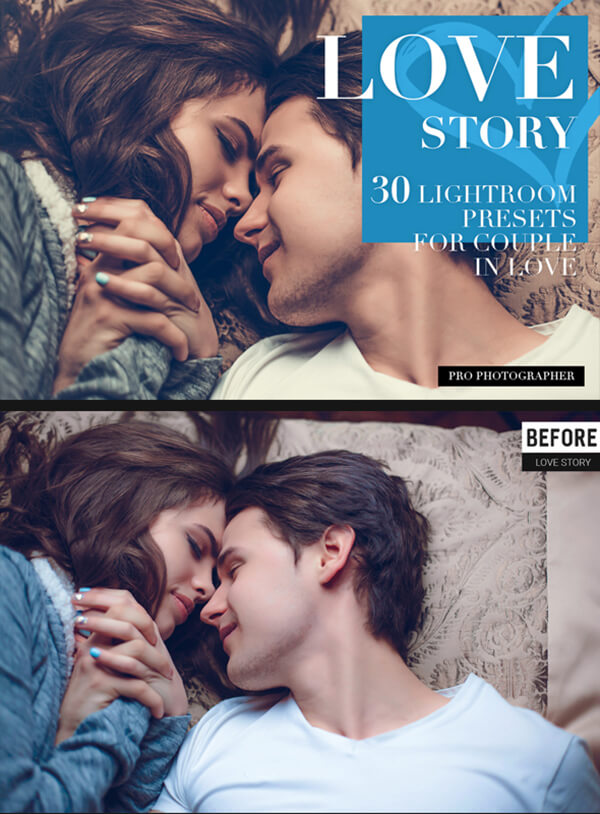 Love story presets for different situations. Make your summer even more vivid and memorable.
5 B&W Light with Dark Valentine's Day LR Presets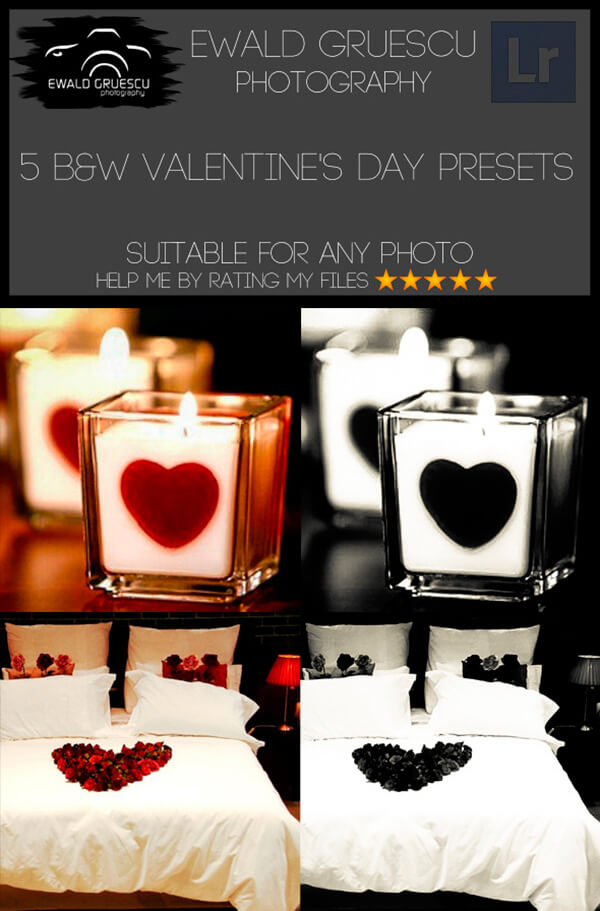 5 presets good for any photo you desire. They are compatible with: RAW, JPG, PNG
Characters
Valentines Silhouettes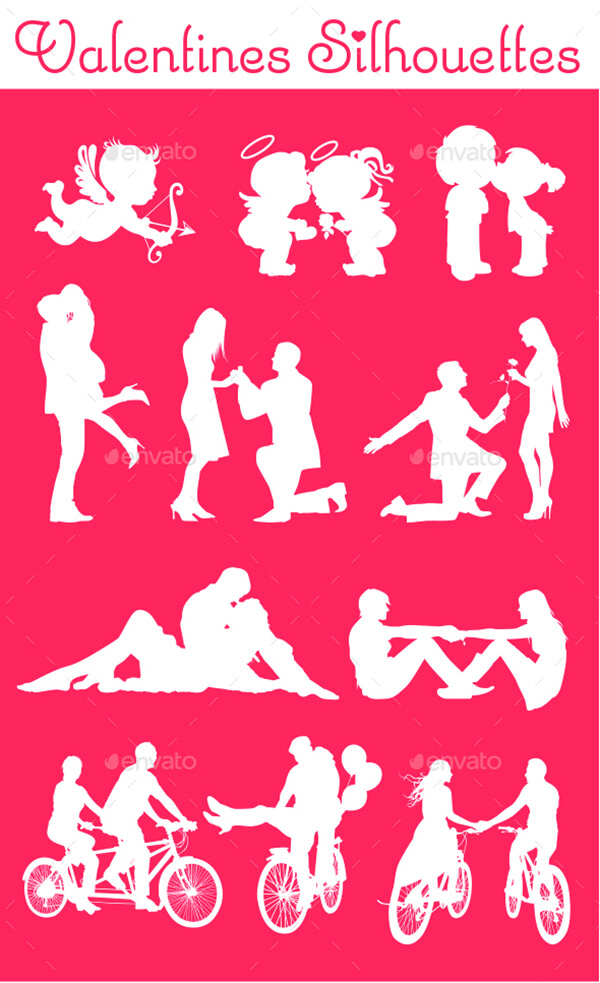 Valentines Silhouettes that are completely made as a vector and are fully editable. EPS and AI formats are included.
Valentine Bunnies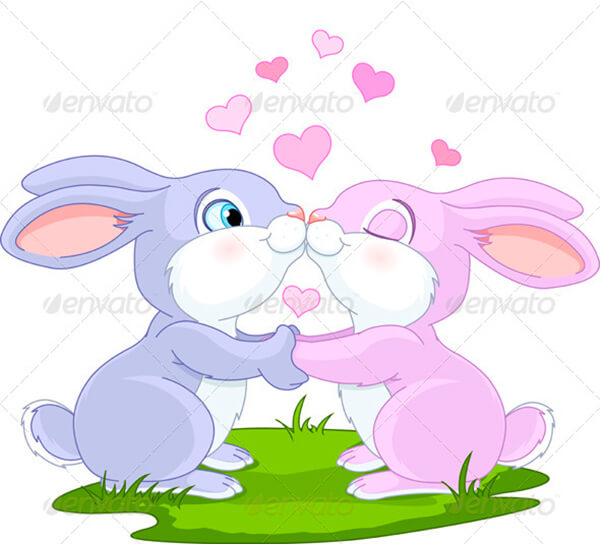 Two cute Valentine bunnies holding hands. EPS 8 and JPG formats are available.
Set of Elements For Valentines Day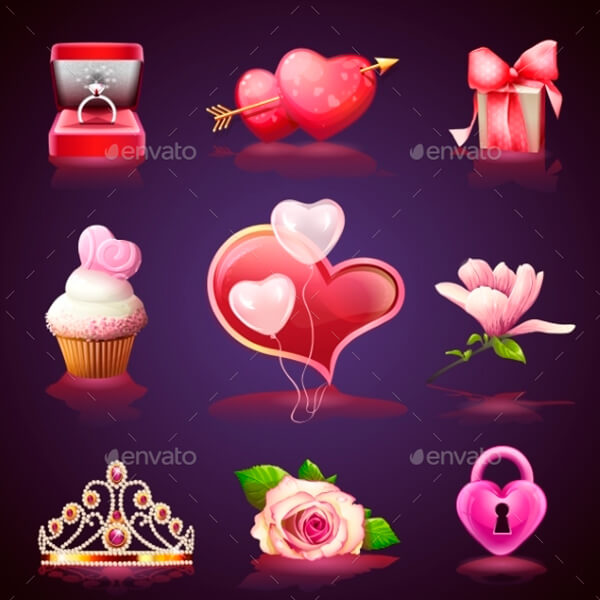 A set of illustrations including colorful elements for Valentines Day. You will find a ring, a rose, a heart, a gift, a cupcake, etc.