It's the very time to meet an incredibly usable and extremely comprehensive Mobile Wallet Application WordPress Theme – Wicon. Step by step we've diligently designed and developed this WP template to assist you in showcasing your online application to make it an exceptionally popular one.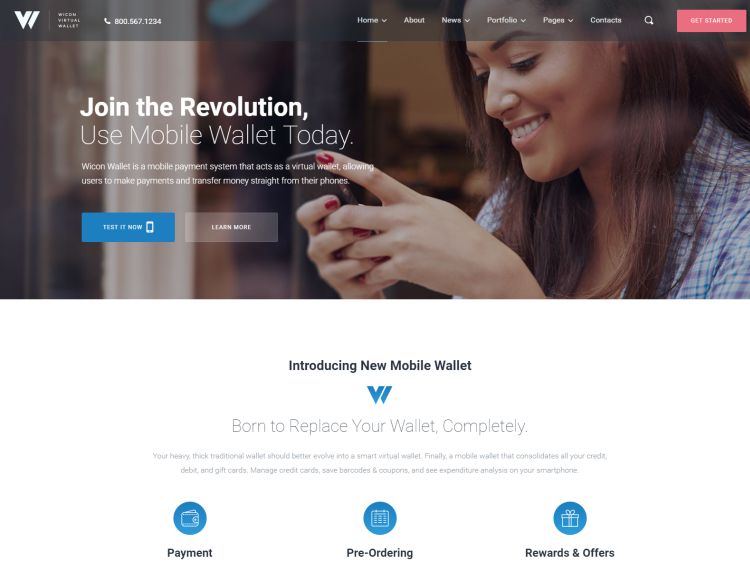 We're happy to announce the theme consists of a multiple page layouts, so there's no need to limit your imagination when it comes to arranging your content and creating the attractive appearance of your website.
The most essential advantages of the theme are as follows:
Three Fully Functional Homepage Layouts
Choose one of 3 available homepages to get visitors test your app at once or learn more details on it. Use effective call-to-action buttons, horizontal progress bars, and other elements to impress your target clients and convince them your app is the most perfectly made online software of its kind.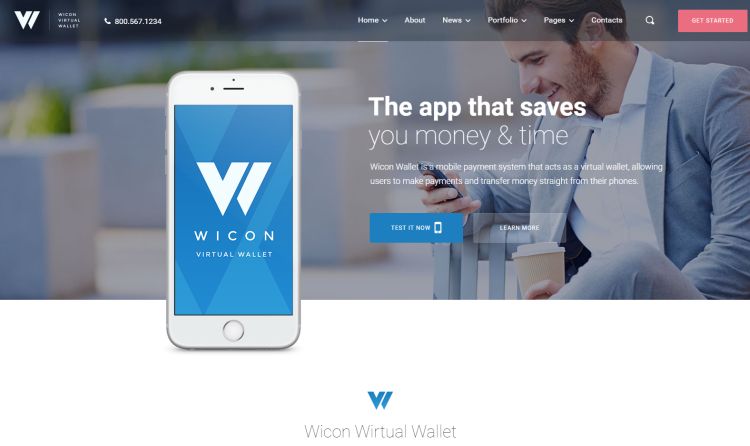 You can publish customer testimonials, introduce the team of developers, list the features, and share more important data on your homepage.
A Striking Portfolio Section
Portfolio is that special section to unveil as much virtues as possible and present your application at its best. You can select from Grid, Wide or Masonry portfolio page types available either with 3 or 4 columns.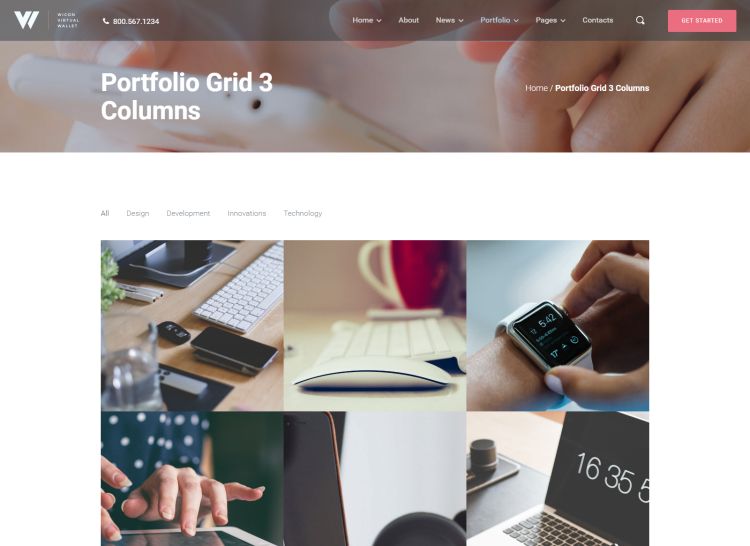 Opt for Masonry Wide portfolio page layout either with 4 or 5 columns to present your mobile wallet as you want it to.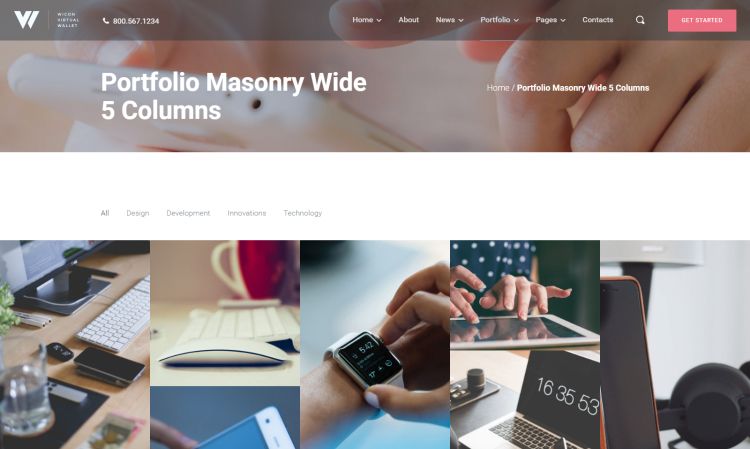 Don't Hesitate and Run a Blog
Share the story of your app development and reflect the emotions of your team when the app was finally released. Disclose the information on updates and features and say something on your nearest plans concerning the fixes. Publish any news and posts you want in the blog section.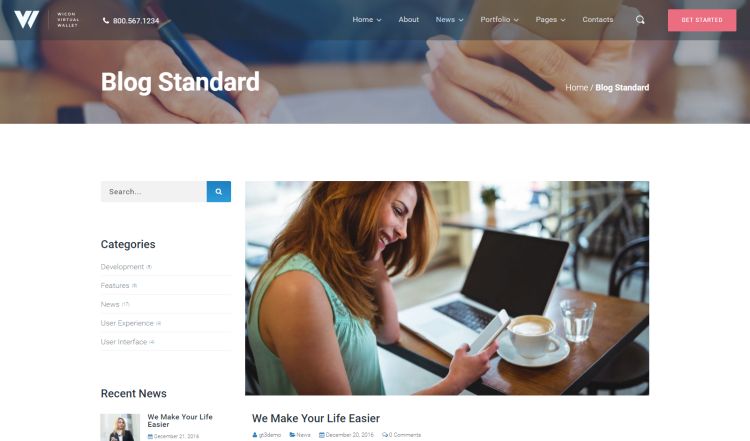 You can choose from Standard, Grid and Masonry blog page layouts and select either Standard, Image, Video, Audio, Quote, or Link post type to make your blog as impressive as possible.
Be Friendly with Your Customers
A full-fledged About page layout is available here to make it easy for you not just to extensively present your app but to say a few words about all folks that made it real.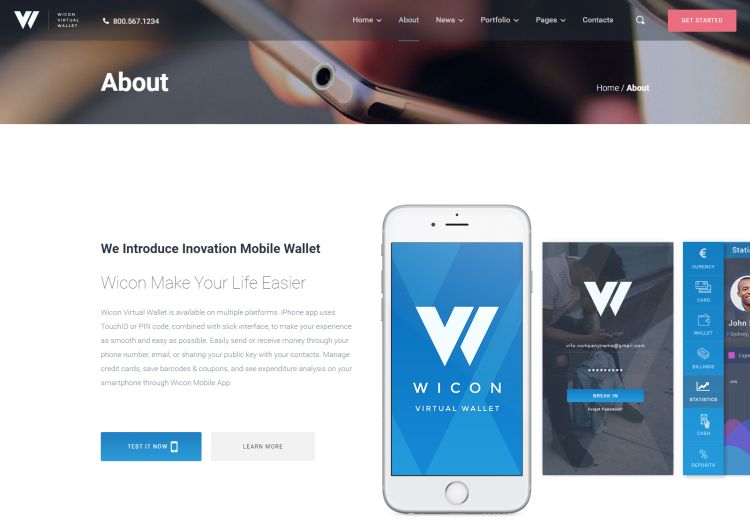 Introduce your team in a very professional and friendly manner.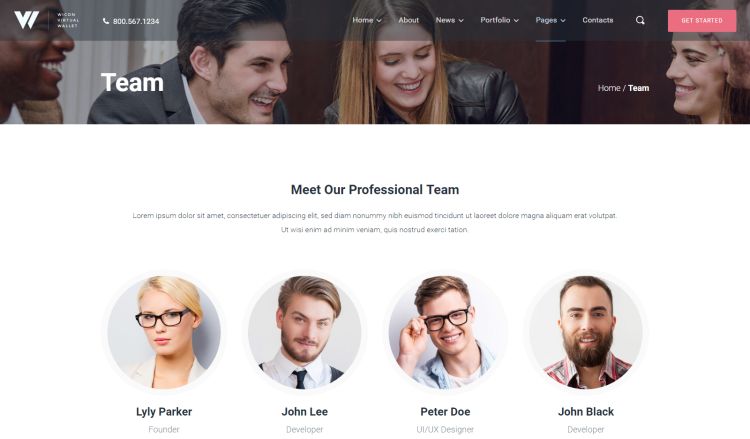 And of course, make it possible to keep in touch with you without any hassle.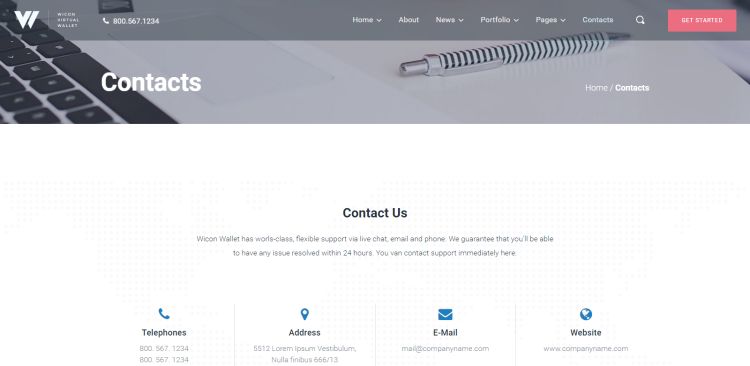 Some Additional Features
1. The theme comes with the integrated GT3 Page Builder available with a number of modules allowing for easy website building process.
2. This is a fully responsive and SEO-optimized template.
3. It comes with a very beautiful typography and multiple custom shortcodes for a simple website creation.
4. A few specialty page layouts are also available. They include a Coming Soon page and a 404 Error page template.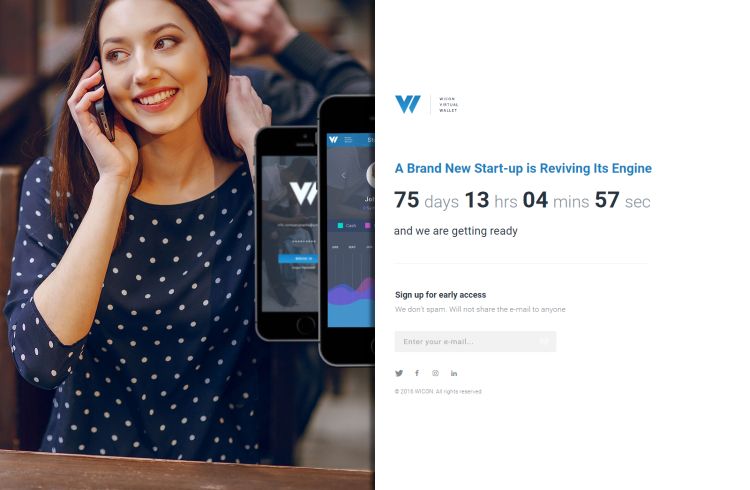 Just try it out right away to get a really pleasing experience!