When it comes to creating your stunning photo-portfolio, a spectacular premium photography WordPress theme providing unlimited possibilities, is really on demand. Whether you are a designer, a photographer or an artist, you can feel free to grab this Photography Bradley Services WordPress Theme – WizePhoto and build your strong presence on the Web.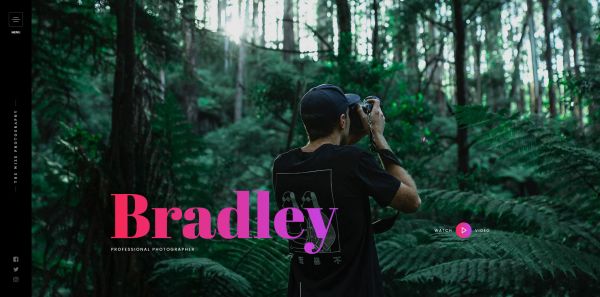 With Wizephoto you get a wide choice of variants on how your future website will look and work. Wize Photo allows to select from two homepage layouts with a menu either above or in the left sidebar, so you website will look as you desire.
Now you can choose from multiple galleries to make your photos look amazing. Prefer either Grid or Masonry archives to display the thumbnails of your photos in an eye-catching way.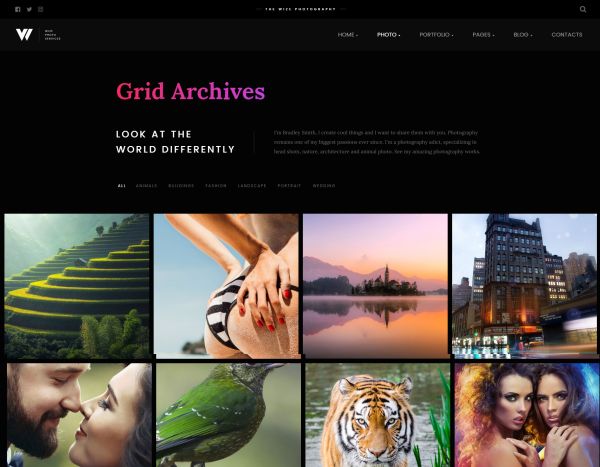 Choose from Ribbon, Flow, Stripe or Image Slider or show off your photos either in Grid, Masonry, Packery, Shift or Circles gallery.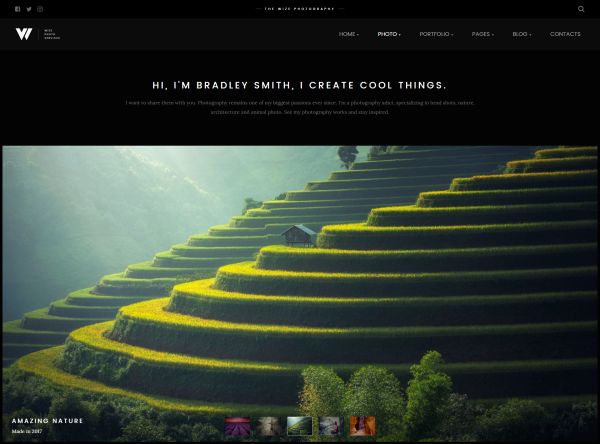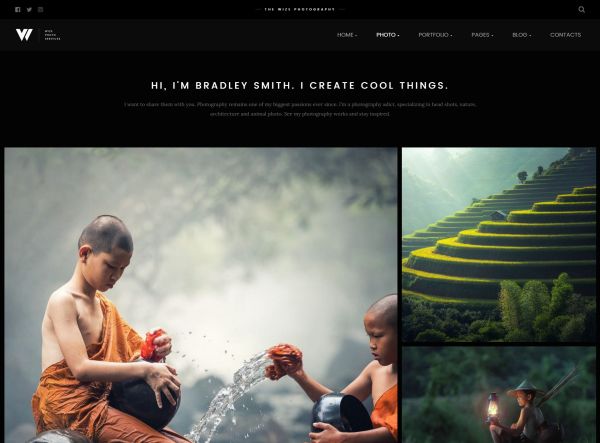 You can also display your works either in simple Stripes or Horizontal Stripes.
No efforts will be required to create your perfect portfolio and attract as many potential and loyal customers as possible. You can show off your works either in Fullwidth Grid or a Grid with 1-3 Columns.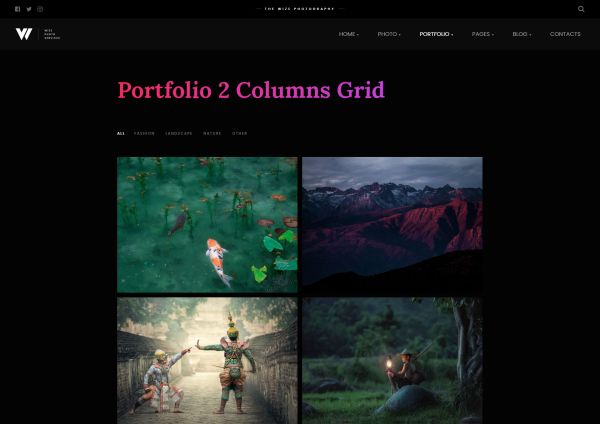 You can choose Masonry look of your portfolio and make it either a Fullwidth one or create a page either with 1 or 2 Columns. If you wish you can also add either Right or Left Sidebar to your portfolio page.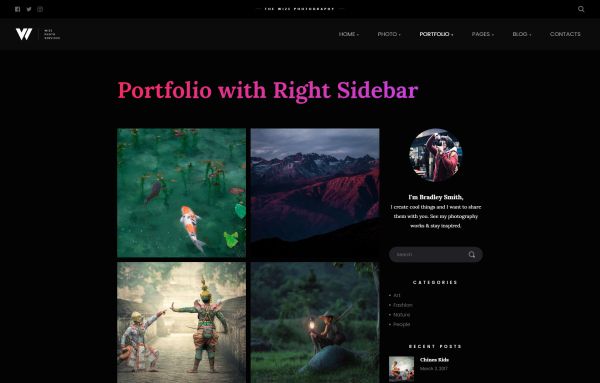 When creating your portfolio, you are able to select from Fullwidth or Simple post types as well as a post either with Left or Right sidebar.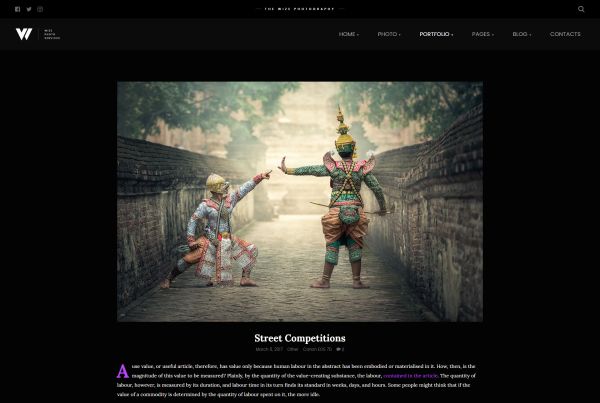 If you'd like to run a blog to make your customers find out you are a real person with emotions and you like to share your thoughts with them, choose either a Fullwidth blog page layout or prefer either Left or Right Sidebar to place some menus, a short story about your personality or a self-portrait there.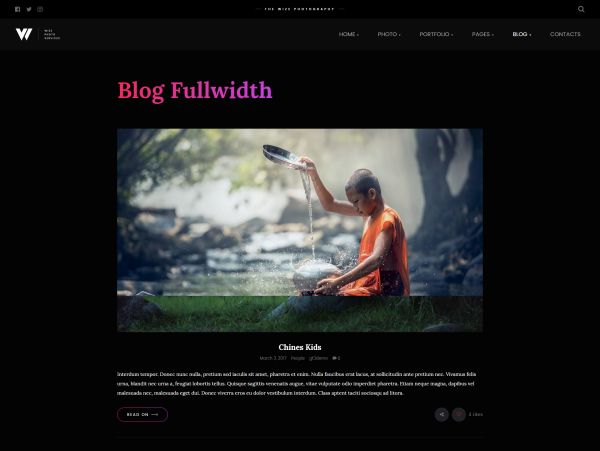 You can also select from Standard, Image, Video, Audio, Link or Quote blog post types to make it look as comprehensive as possible.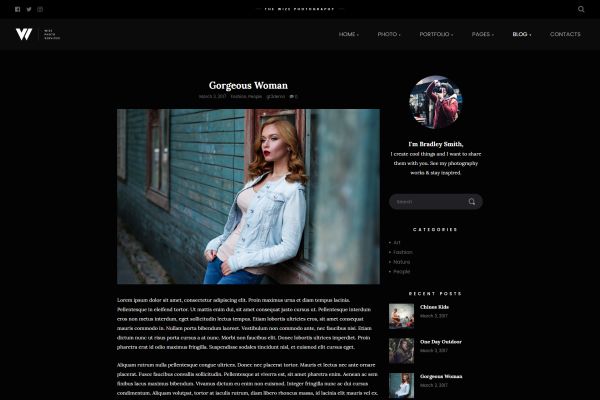 Of course we've got the About and Contacts page layouts to help you introduce yourself and your creation and keep in touch with your visitors and customers easily.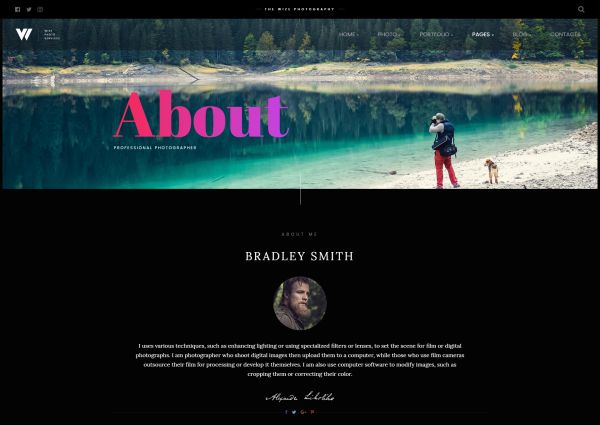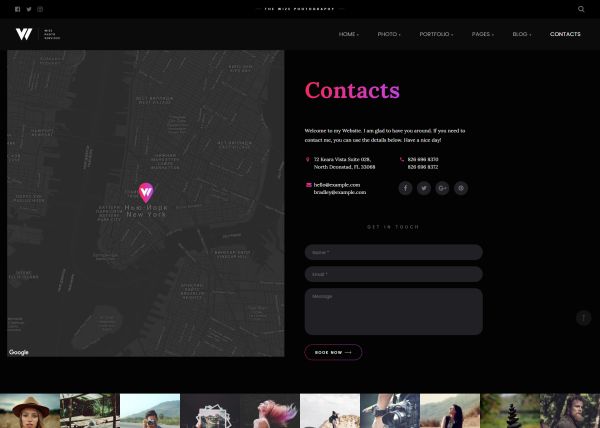 Demonstrate your photography works in the showcase to show the immensity of your portfolio.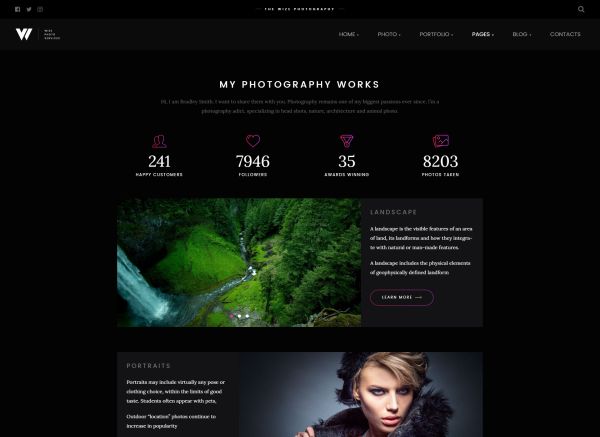 You will find some progress bars, shortcodes, info-blocks, specialty pages, beautiful typography, and other useful things helpful for customization and uplifting your portfolio website's look.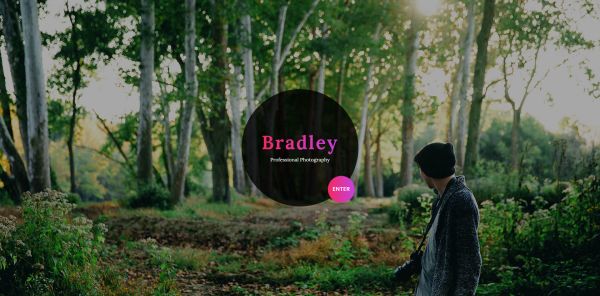 Now it's extremely easy to make your website look and work as you want it to thanks to a number of GT3 modules integrated into Visual Composer page builder plugin which comes together with the theme. Purchase it today and make your perfect photography portfolio with simplicity.