Merry Christmas, our dear friends! Let all your wishes come true! And we wish you a lot of magic and warmth this holly day! The following graphics is devoted to the upcoming New Year 2018, so it's time to get ready and have fun!
New Year 2018 Card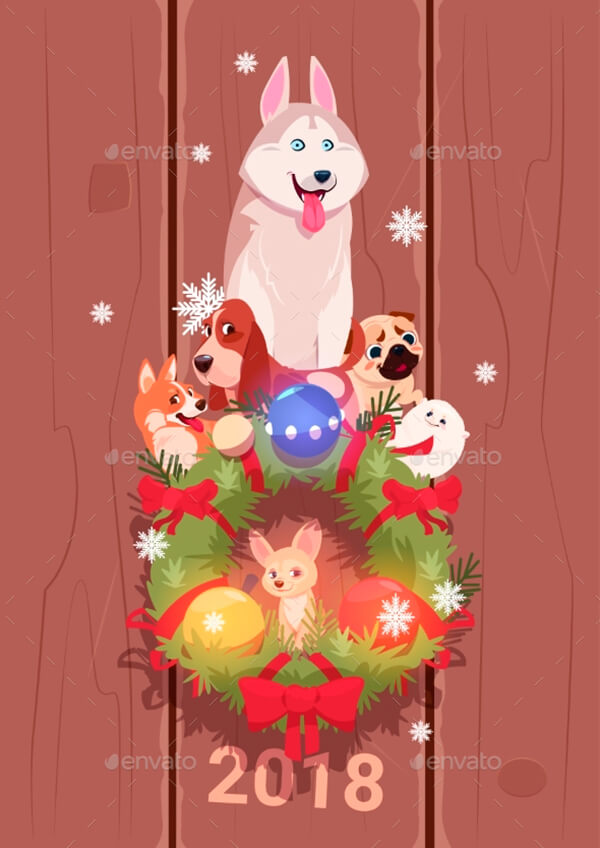 New Year 2018 card with cute dogs over fir garland decoration. This is a flat vector illustration.
Happy New Year 2018 Background with Presents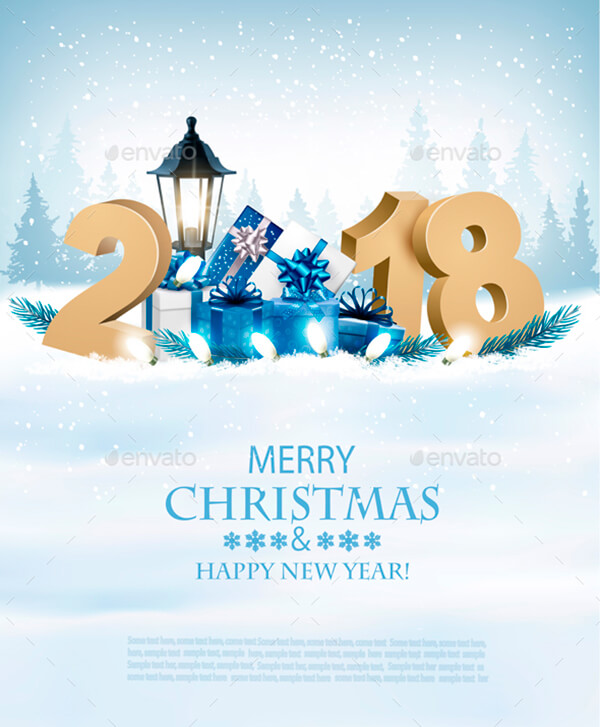 Happy New Year 2018 background with a branch of tree and presents. The vector is fully editable, vector objects are separated and grouped, gradient mesh is used.
Happy New Year 2018 Background With Fireworks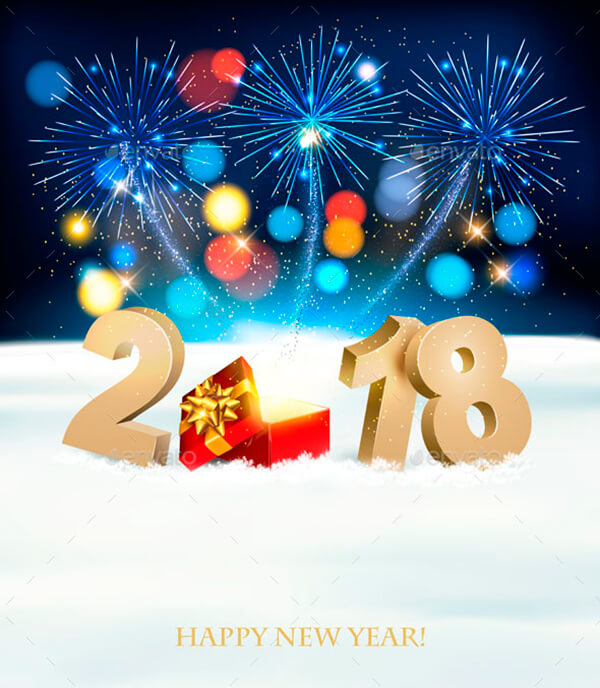 A happy New Year 2018 background with fireworks. This is a fully editable vector.
New Year Greeting Background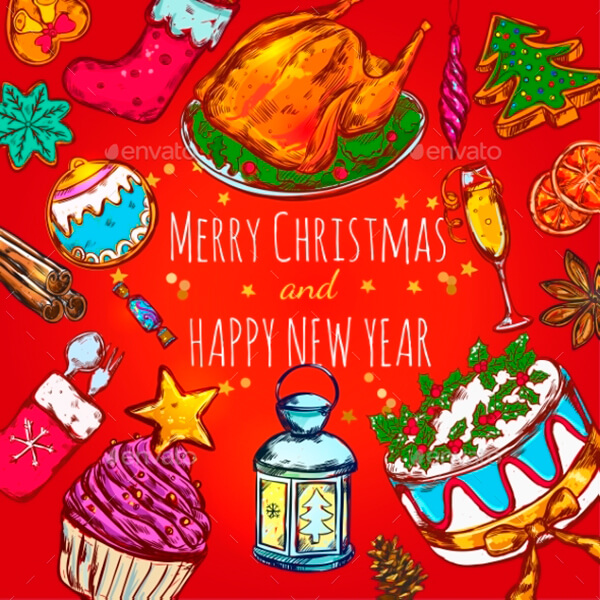 A Christmas food frame background with seamless composition of hand drawn style holiday accessories meal and text vector illustration.
New Year Fireworks and Champagne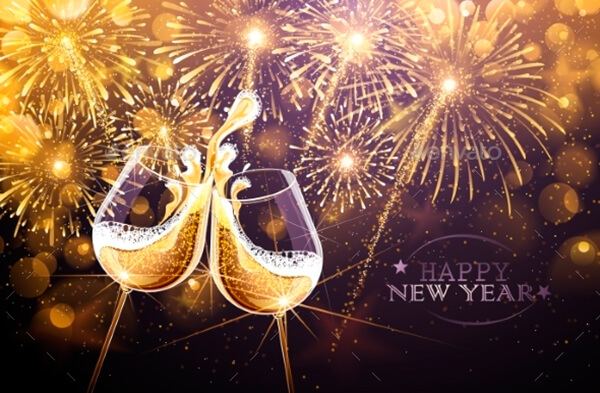 New Year fireworks and champagne glasses. A vector illustration.
Set of Fir Branches Christmas Tree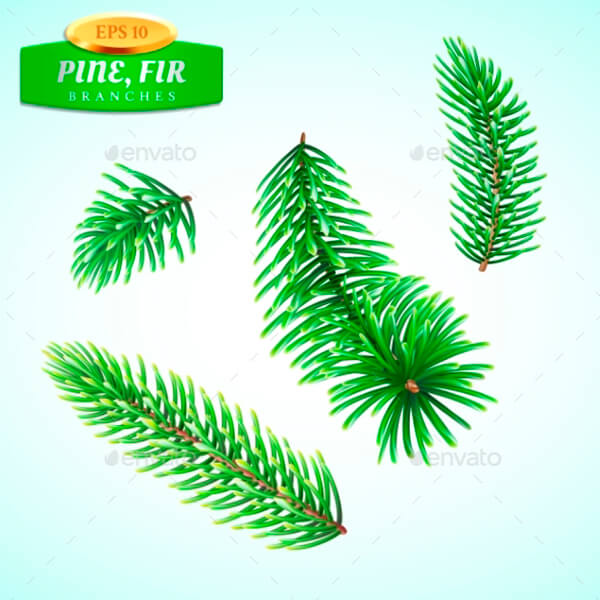 A set of fir branches, Christmas tree, pine tree. Symbols of Christmas and New Year – decorations for winter holidays. A detailed realistic vector 3d illustration.
New Year Background With 2018 and Santa Hat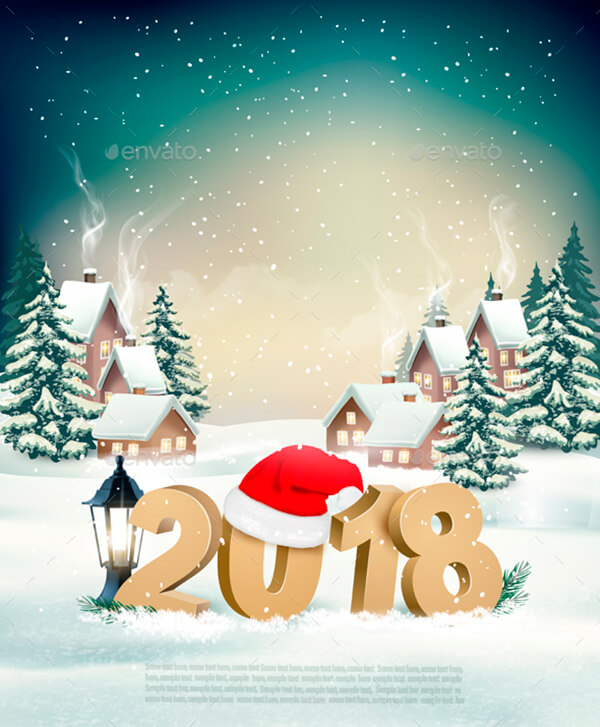 A New Year background with 2018 and Santa hat. A fully editable vector illustration.
Winter Snowy Scene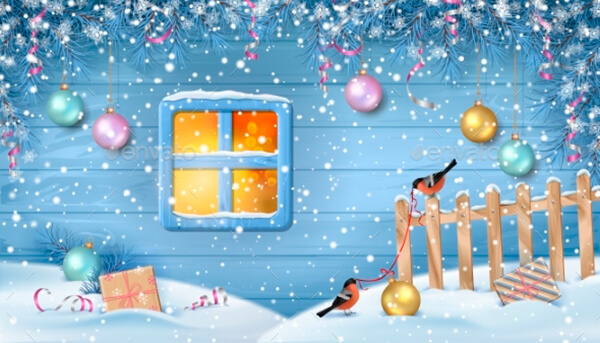 A winter snowy scene. Old window of a wooden house wall, fir-tree branches, birds, fence and snow.
Isolated Santa Claus In the Star Glasses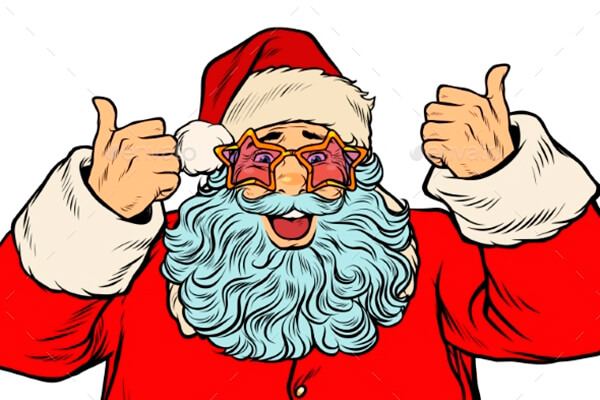 Isolated Santa Claus in the star glasses. A pop art retro vector illustration.