Google Web Designer is a free, professional-grade HTML5 authoring tool. It allows to create interactive, animated HTML5 ads without any coding skills. This collection includes a number of banner ad templates compatible with this software and suitable for almost any business purposes. Enjoy!
Education & Institute | Higher Education Banner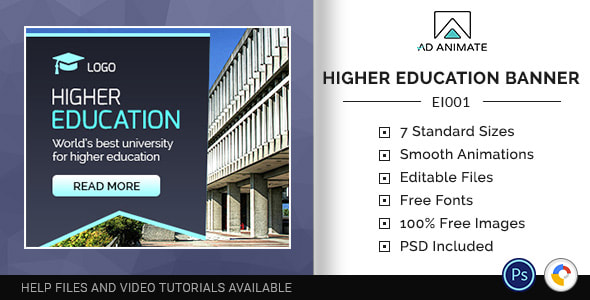 An education banner template designed for institutes, universities, affiliated colleges that may use it to get online enrollments, offer courses, online campaigns etc.
Multipurpose Banner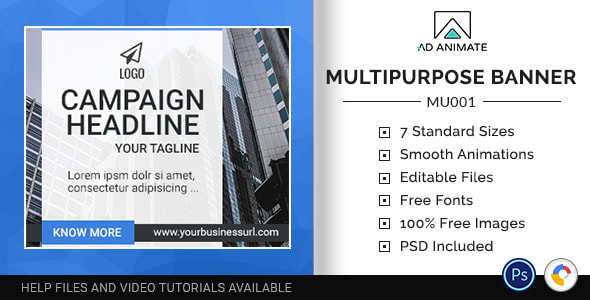 A multipurpose banner ad is for your business and corporate needs. The design is so simple that will go with any business just by changing the background image.
Food & Restaurant | Luxury Bar Banner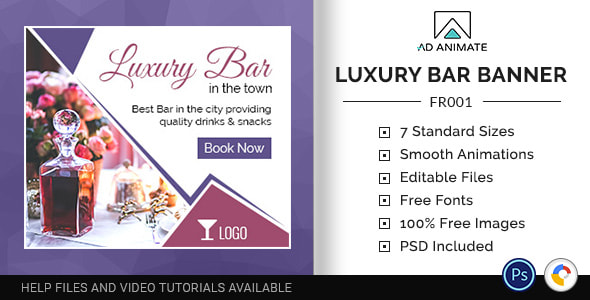 A luxury bar ad banner ideal for any bar, lounge, pub, disc, club. It allows to get online bookings for parties and events.
Health & Fitness | Fitness Expert Banner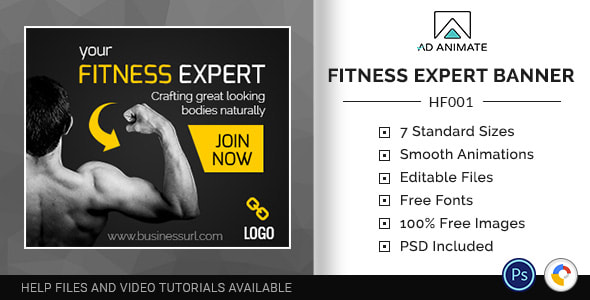 A fitness expert banner or gym training ad suited to get your personal gym or yoga trainee. It aims at gym centers, fitness studios, yoga camps, aerobic and any other fitness related activity.
Professional Services | Beauty & Spa Banner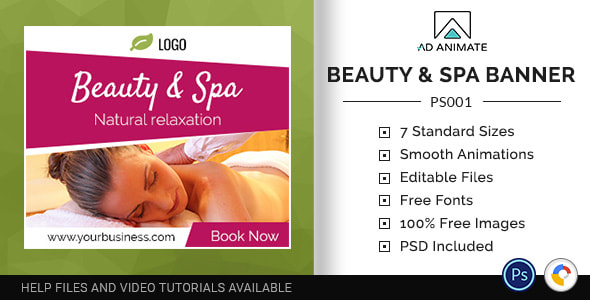 A beauty & spa banner awesome for boosting your business. It is ideal for beauty lounge, spa retreats, salons, fashion studio and healing therapists, body message and relaxation centers.
Real Estate | Interior Designer Banner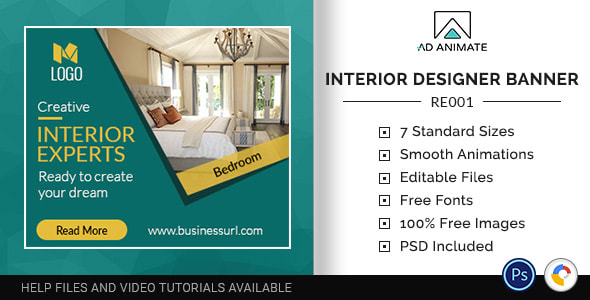 An interior designer banner ad made with images and text going in loop. This banner is perfect for designers, architects, vastu experts and also can be modified to any different purpose.
Shopping & E-commerce | Fashion Accessories Banner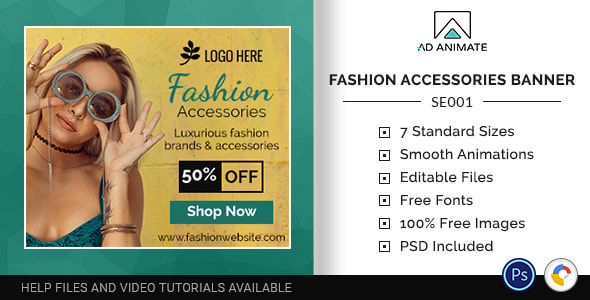 A fashion accessories banner which can be used by branded stores, fashion studios, online sellers who want to promote their business and make their store a huge one.
Tour & Travel | Flight Booking Banner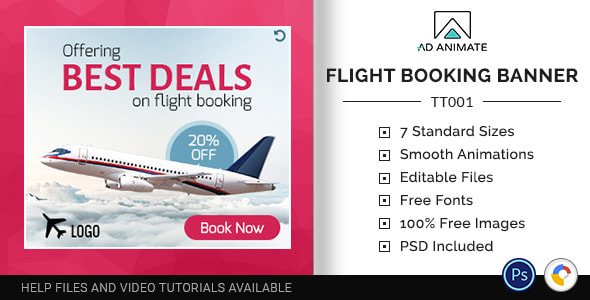 A flight booking banner ad template useful in promoting and boosting business of domestic and international flight booking.
Shopping HTML5 Banner Ad Templates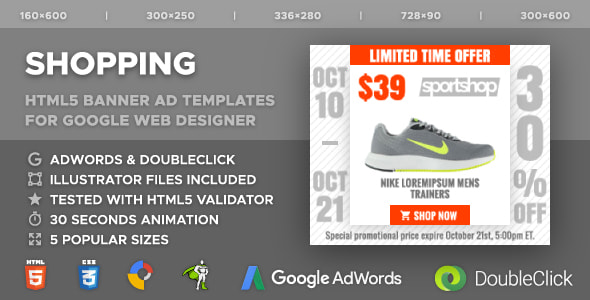 An online shopping banner ad suitable for AdWords, DoubleClick Studio and other suitable advertising platforms. It is easy to use and customize with Google Web Designer free software.
Multipurpose Animated Banner Ads HTML5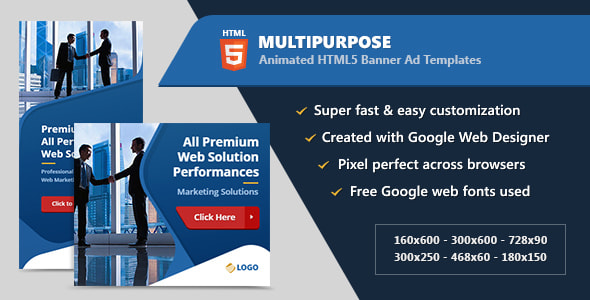 A multipurpose banner ad created with Google Web Designer and compatible with AdWords, Doubleclick and more.