We've managed to collect a bunch of events calendar and appointment booking plugin for you can easier manage your events, meetings, or appointments either with your clients or friends. You can use the plugins either for personal or business needs.
All In One Woocommerce Appointments Scheduling And Booking System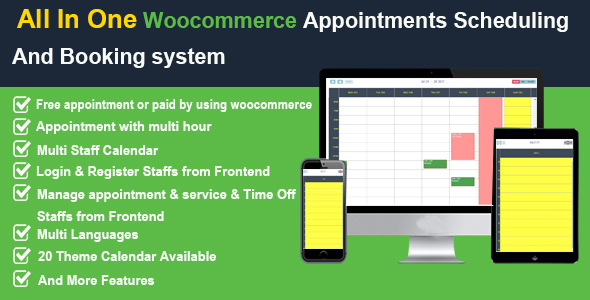 A WordPress appointment scheduling plugin that allows your customers book appointments for the services directly from your website. The plugin is the powerful scheduling plugin which has most features and user-friendly interface with flexible admin panel.
Chronosly Field Builder, Custom Events Field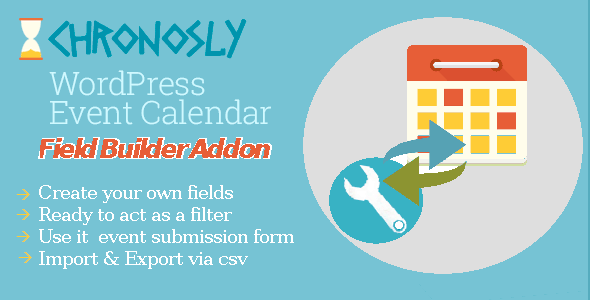 With Chronosly Field Builder you can create all the extra fields you need. With Field builder addon you can use these fields as filter in the filter and sort addon, so users can find more easily what they are looking for.
The Events Calendar Shortcode and Templates – WordPress Plugin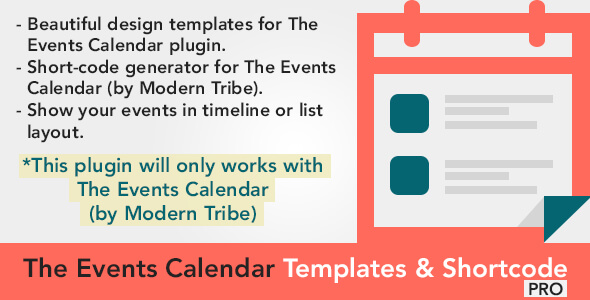 The Events Calendar Shortcode and Templates plugin provides premium design templates & shortcode generator facility for The Events Calendar Plugin. It is a third party addon for The Events Calendar, that extends the design and shortcode limitations of The Events Calendar free WordPress Plugin.
FB-Eventify – Facebook Events Calendar WordPress Plugin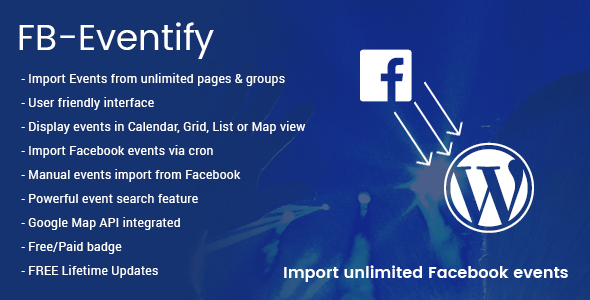 A Facebook Events Calendar WordPress plugin that will effortlessly import all Facebook events from any public Facebook group or page to your WordPress website. You can set to import the events manually or automatically based on hourly, 24hrs and 48hrs time.
Booker – Personal Booking Appointment Plugin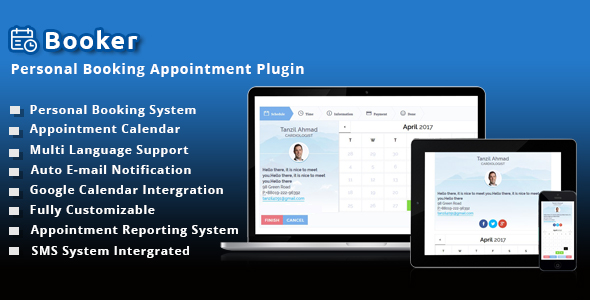 A booking appointment WordPress plugin which is most responsive and 100% user friendly. This booking appointment plugin has more powerful and modern features to take your client appointments. It can actually be used for your personal appointment booking.
Booxter – WP Accommodation Booking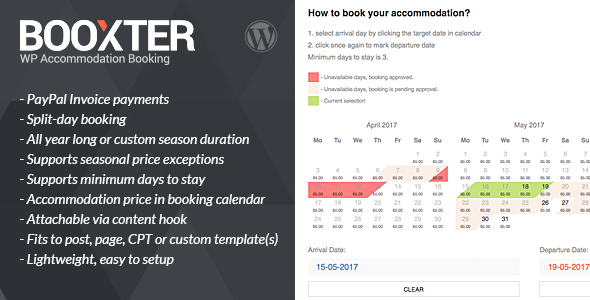 An accommodation booking plugin for WordPress. It works in pair with PayPal's Invoicing API and is capable to turn any post, page, custom post type or a custom template into the subject of booking.
My Time Keeper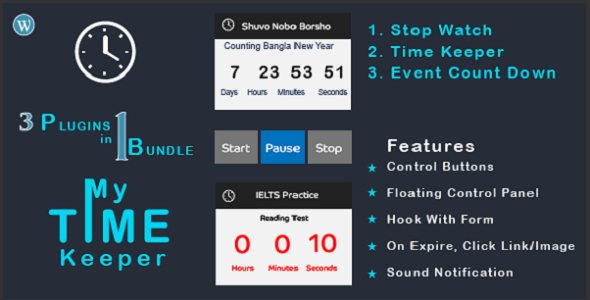 A plugins bundle you can add in your every post or page. The features include the Event Countdown, Stop-watch, and you can convert your page or post to time and event controlled quiz, exam or a practice sheet.
Availability Calendar Add-On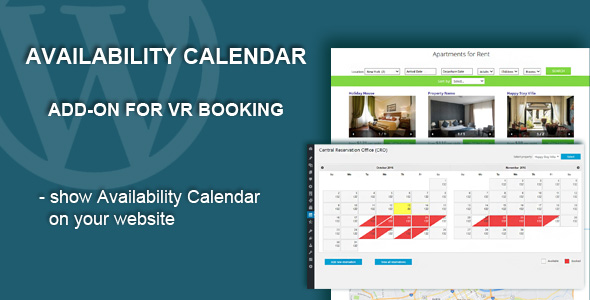 A calendar add-on allows you to show the availability calendar of each of your rentals on your website and help you customers view the availability of apartment, vacation rental, villa, holiday house, homestay, cottages and cabins, chalet, houseboats or other property rental before making booking.
Hotel Booking Engine for WordPress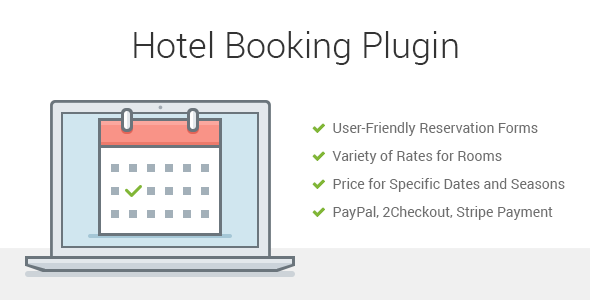 A Hotel Booking plugin for WordPress designed to cater the needs of busy hoteliers, who wish to create more demand for their hotel establishment by implementing a professional hotel booking system.
Booking365 – Responsive WordPress Appointment Plugin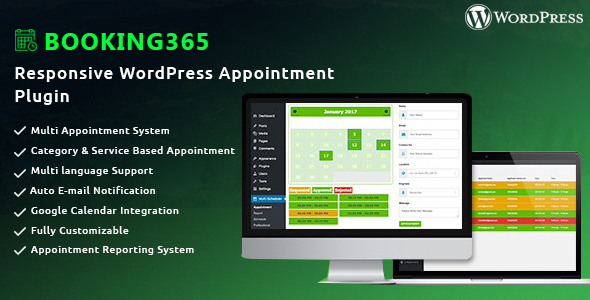 A modern appointment WordPress plugin and booking system. This plugin is useful for taking appointment and booking information from a client. It is 100% user friendly and responsive appointment booking plugin which can be used for multiple purposes like doctor, patient, official appointment, event booking, appointment schedule, general appointment, fitness center appointment, etc.
Hope you'll be able to choose the suitable one for your needs.