We've collected a great number of interface elements including useful plugins which will allow to create a business directory, a unique and awesome 3D slider, a mega menu, an exciting timeline, etc. extend the functions set of your WordPress website and create something very special.
Simple Business Directory with Maps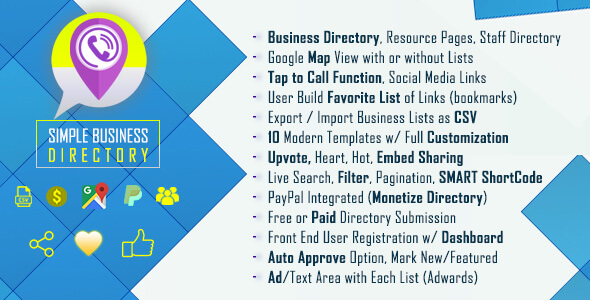 A unique and multi-purpose directory WordPress plugin for one page business directory with maps, staff, employee, vendors, restaurant or company directory for Intranet, and more. Create innovative and elegant business directory with WordPress in a matter of minutes.
QuadMenu – Responsive WordPress Mega Menu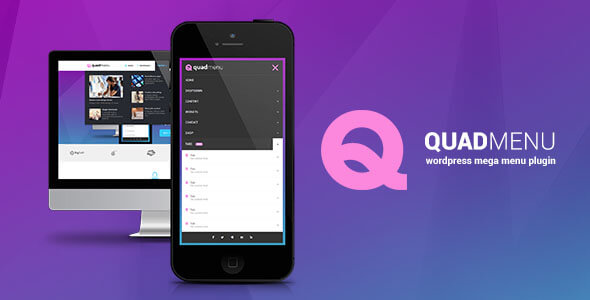 A WordPress plugin designed for both regular users and developers. The menu has a simple and intuitive interface, integrated in the WordPress dashboard and allowing you to create and customize an unlimited amount of mega and tabs menus without any programming skills.
Slider Hero WordPress Slider Plugin and Intro Maker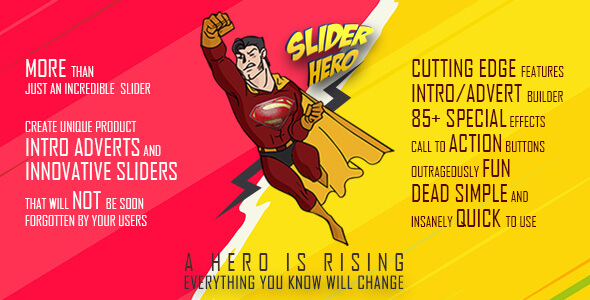 A unique WordPress slider plugin suited for building memorable and unique home page or landing page slider in a matter of minutes with almost zero learning curve and endless fun. It uses amazing HTML5, CSS3, and JavaScript animation effects.
Business Builder – Team, Projects, Offices, Testimonials, Services and FAQ Plugin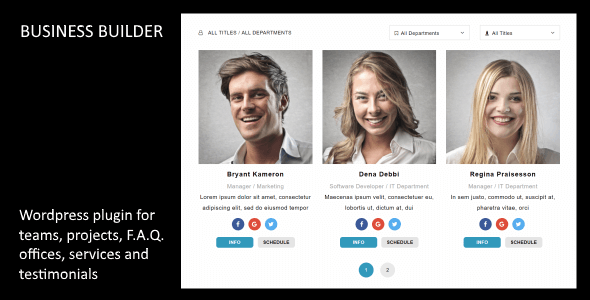 A unique WordPress plugin and an interconnected shortcode family for teams, testimonials, projects, offices, services, F.A.Q. related content. Build relations between different aspects of your project.
Helium: WordPress Full Screen Menu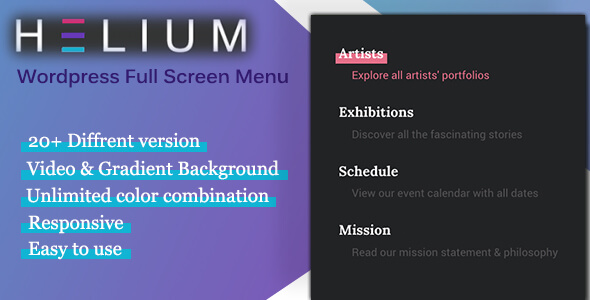 A creative menu which supports video and gradient background with 10+ overlay svg animation effects. It also has 8 various menu layouts to make it different from other menus.
WP Flipbook Editor WordPress responsive HTML Flipbook Customizable Flipbook Editor for WordPress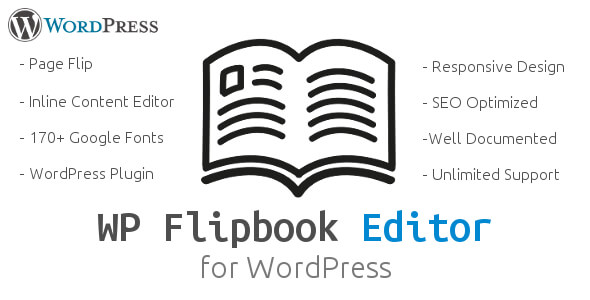 A WordPress plugin that can be used for creating beautiful HTML booklet-like components that allow a page flip navigation. Any content including videos, images or text can be used.
JM Responsive Menu for WordPress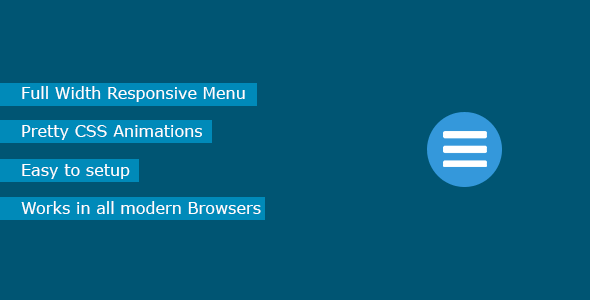 An easy to setup mobile menu for WordPress. It comes with a number of options like mobile breakpoint, menu to use, menu to hide, font size and line height, background color and opacity, and many more options to manage.
Stack 3D Slider WordPress Plugin
A WordPress plugin which is a fully 3D multimedia slider solution for any WP theme that allows to display multimedia content with a unique original layout from a 3D perspective. It's perfect for any kind of presentation and showcase.
Timeline Pro-First Responsive WordPress Timeline Plugin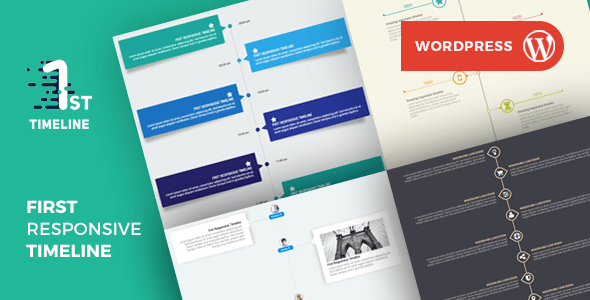 An advanced WordPress timeline plugin that will show your life story timeline, company's story and any other stories in a responsive horizontal or vertical chronological order based on the year and the date of your posts.
Gumb Slider – Responsive jQuery Image Gallery for WordPress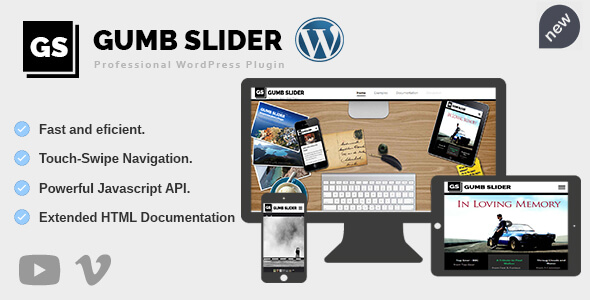 A solution which allows you to create your own professional slider, responsive layout and touch support for mobile devices. It's focused on performance, stability, accessibility to providing best experience for users.