Media kits are intended to display your website's stats and services to brands and PR agencies in a professional manner. The following media kit templates are craftily made and are easy to customize. They include guides, so you can use them for your blogs and other website types with simplicity.
Turner Media Kit Template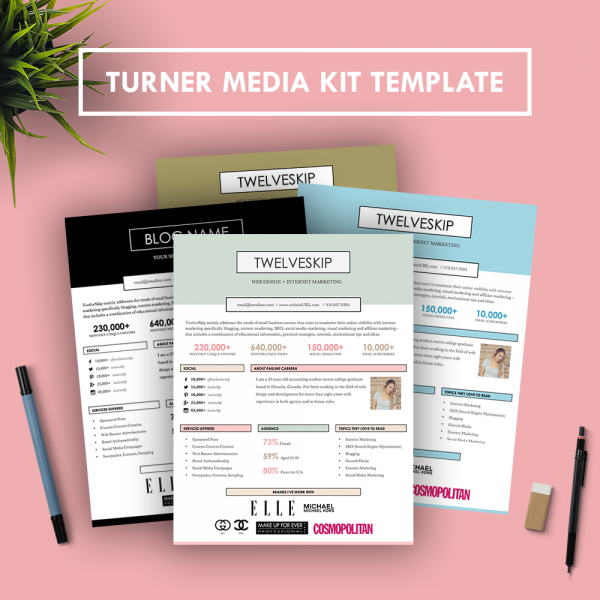 A one-page media kit template with a wonderful design. You can use it to beautifully showcase your personality for instance for your blog, profile, contact info, social media channels, and more.
Media Kits That Will Get You More Clients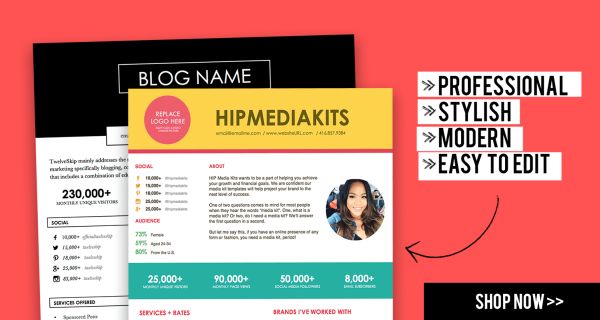 A nice media kit design you can use for your blog or website. You can quickly customize it and integrate your personal information.
Elle Media Kit Template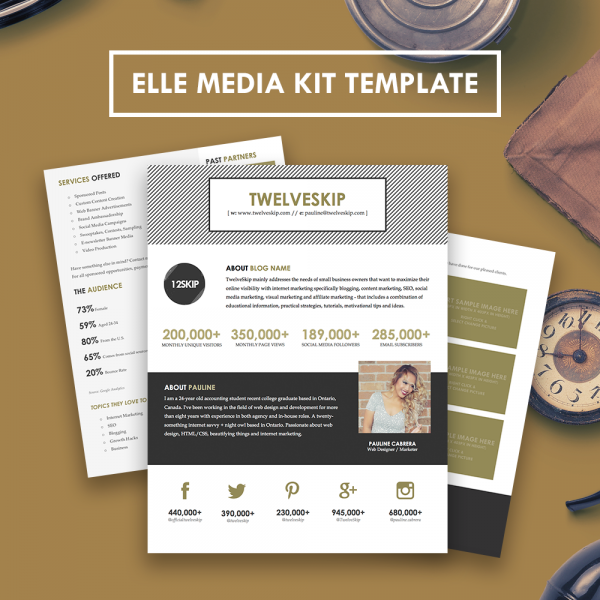 A gorgeous media kit template with a three-page design and lovely golden colors.This template has an elegant design that will surely be noticed.
Moon Media Kit Template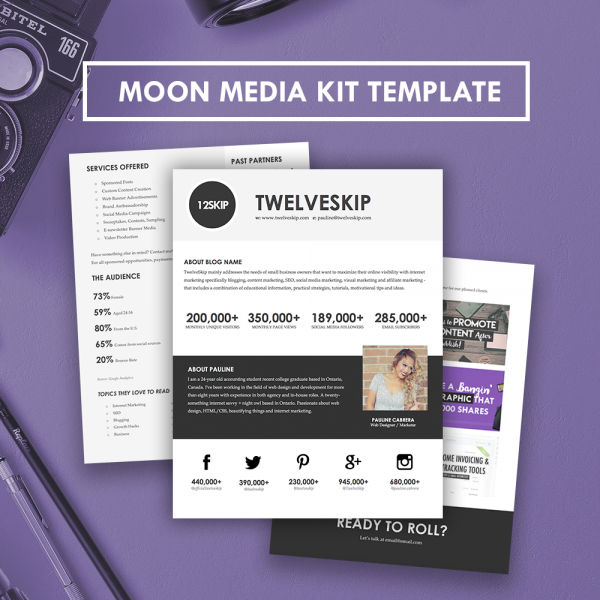 An amazing three-page media kit template available in various colors. You can easily edit it without any hassle.
Claire Media Kit Template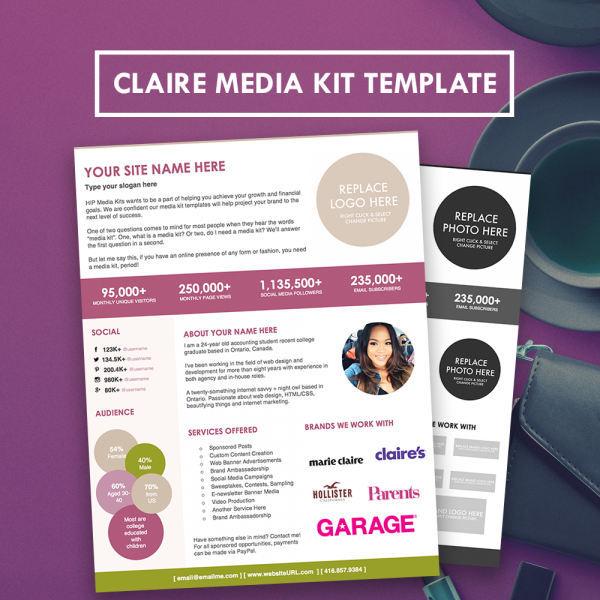 A one-page media kit template perfect for showcasing information about yourself. It is a fully customizable template that also includes a user's guide.
A Fabulous Media Kit and other Blog Essentials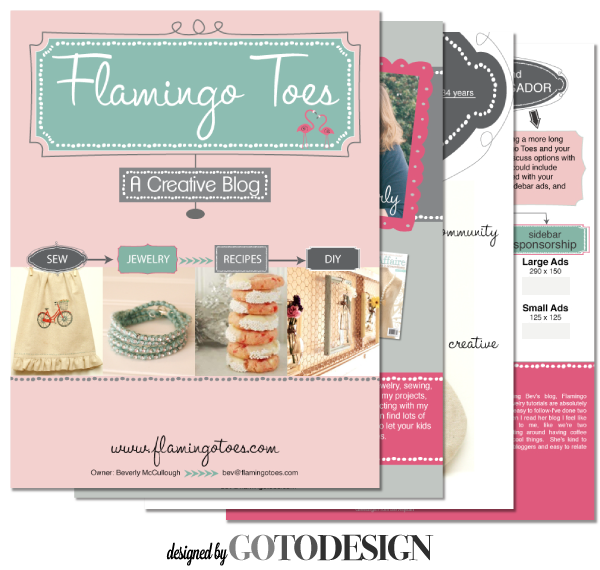 An outstanding media kit template concept with an eye-catching design. You can use this template in both printed and digital formats.
Dang Media Kit Template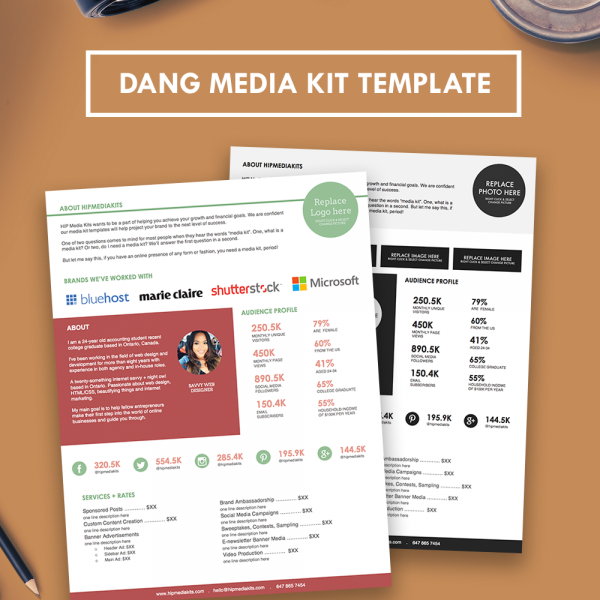 Download and use this media kit template for your blog or your business. You'll get fully editable templates, media kit samples, and a useful guide.
Classic Media Kit Template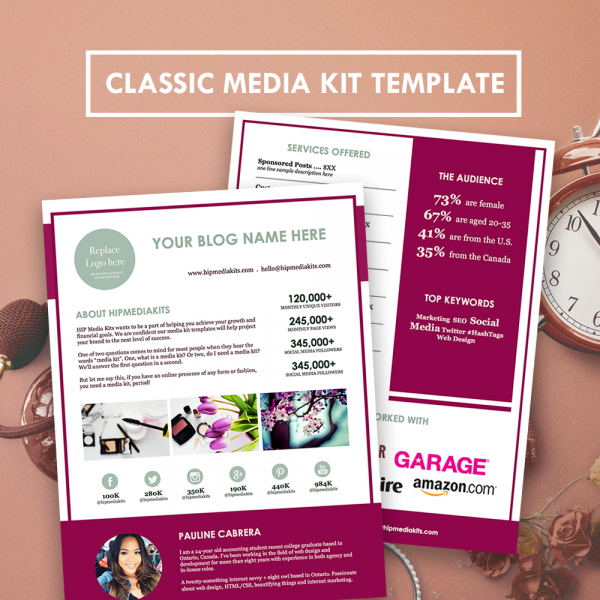 An eye-catching two-page media kit template you can use to showcase information about your expertise, your personality and the services you offer.
Rock'n'Roll Bride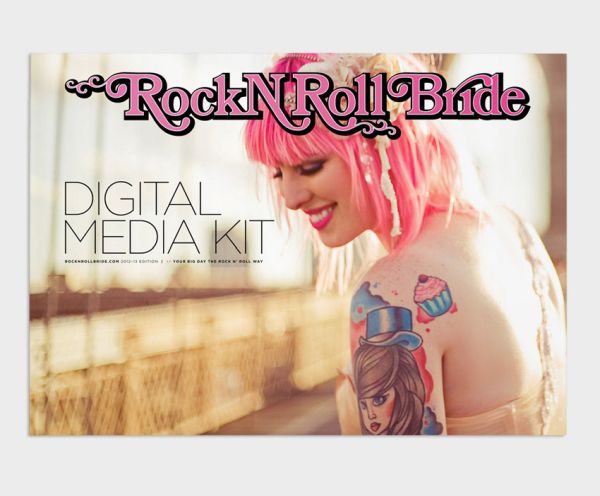 A beautifully designed digital media kit you can use in various projects including the ones related to wedding and holidays.
Boss Media Kit Template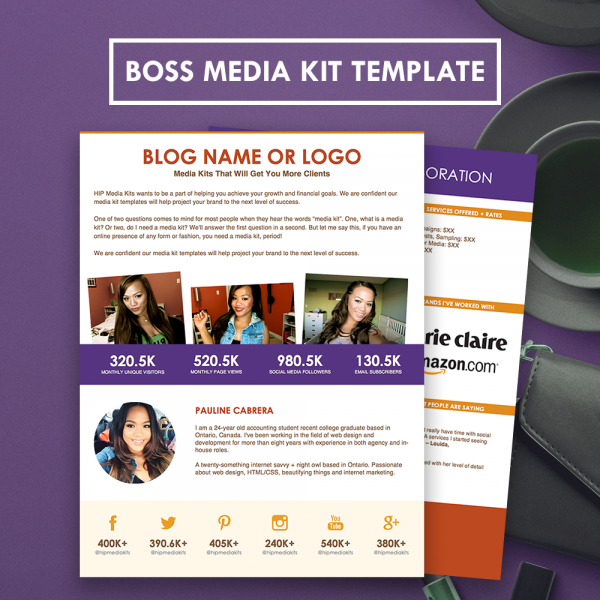 An elegant two-page template where you can display information about your blog, contact info, profile, social media account, and more.
Hope you'll be able to get more customers with the help of these media kits. Good luck!