Christmas is coming very soon and it's the very time to get ready for the holidays by creating top-notch designs and bringing joy to your admirers, followers, fans and customers. We've picked out an amazing collection of free and premium Christmas fonts best suited for gifts, logos, badges, name cards, and of course websites. Enjoy!
Free Font for Your Jolly Christmas
Grinched Free Font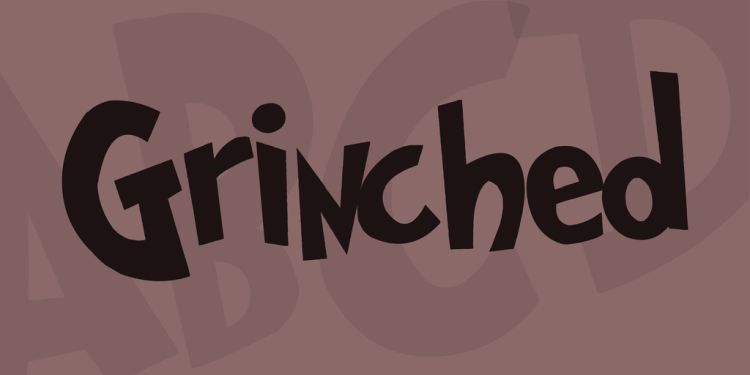 A great free font for Christmas. It has been completely restyled by the author and available with full punctuation, kerning and international characters. The font is free for personal usage.
Beyond Wonderland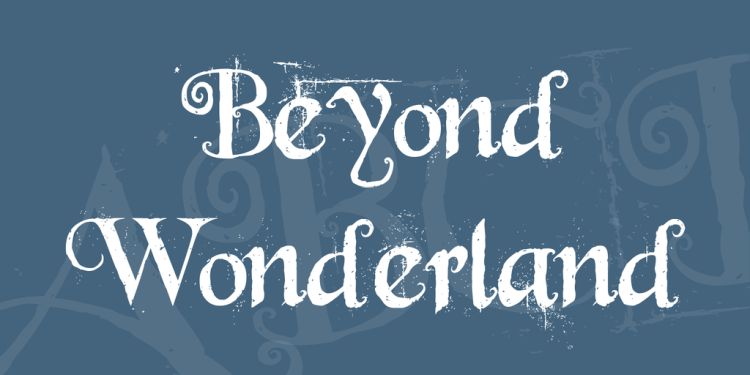 A free Christmas font with beautiful letters and absolutely free for commercial usage. It is perfect for Christmas designs.
Nemo Nightmares Free Font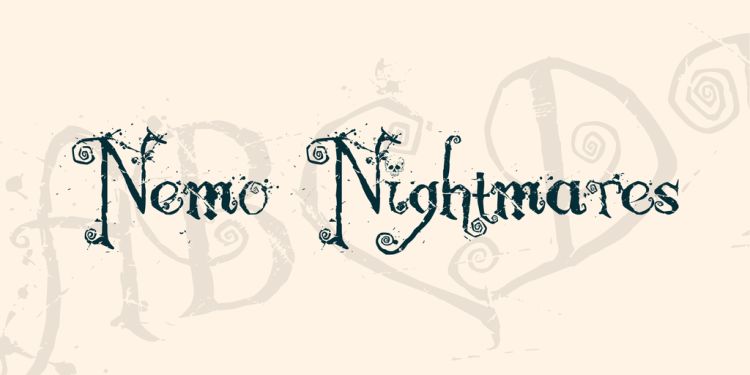 A fancy decorative font available both for Christmas and New Year designs and some unusual holiday graphics.
Santas Big Secret BB Free Font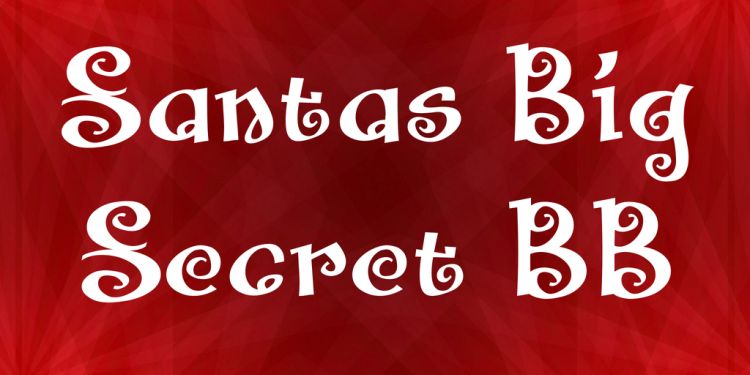 A decorative header font chock full of holiday cheer. Includes upper and lowercase and available for personal usage for free.
The Gingerbread House Free Font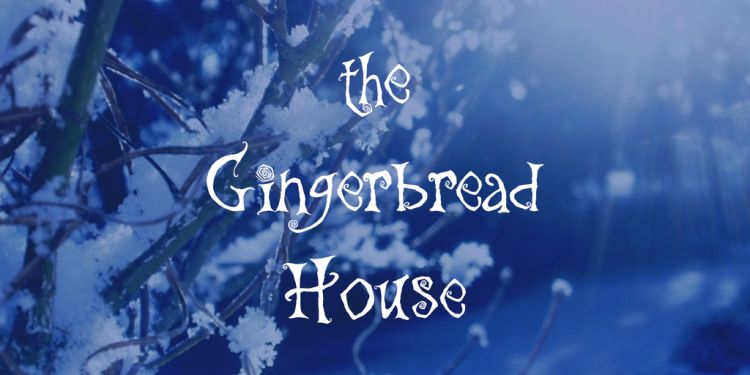 A decorative curly font best suited for Christmas designs and other holiday related artworks. The font is free for commercial use.
Jolly Santa Free Font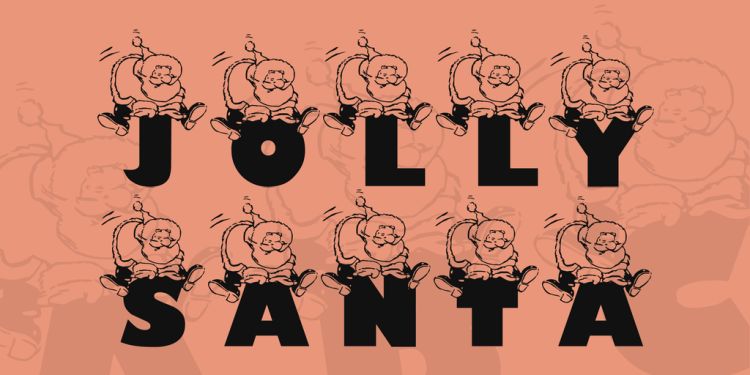 A free font for New Year and Christmas designs. The font includes upper letter only. The author requires to read the enclosed text file after downloading the font and before using it. The font is free for personal use.
Premium Fonts for the Upcoming Holidays
Natale Christmas Font & Bonus Gift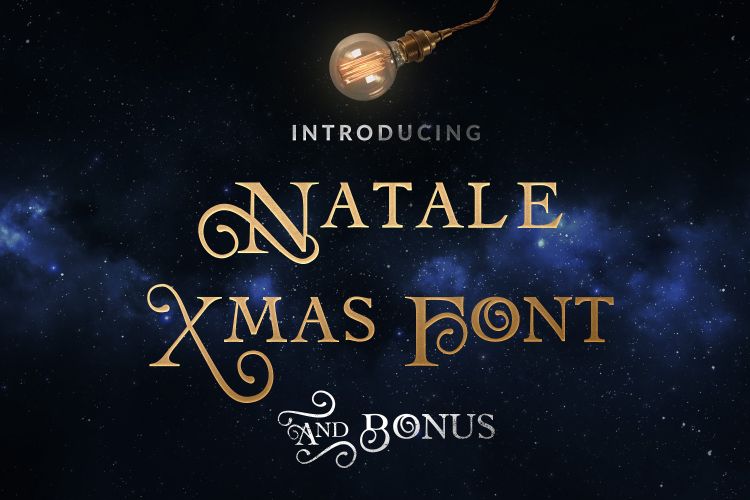 A hand-crafted typeface created specially for the Christmas spirit. The font is free for commercial use and an extended license is included. A small gift is included into the pack.
Christmas Bundle of 7 Fonts – Script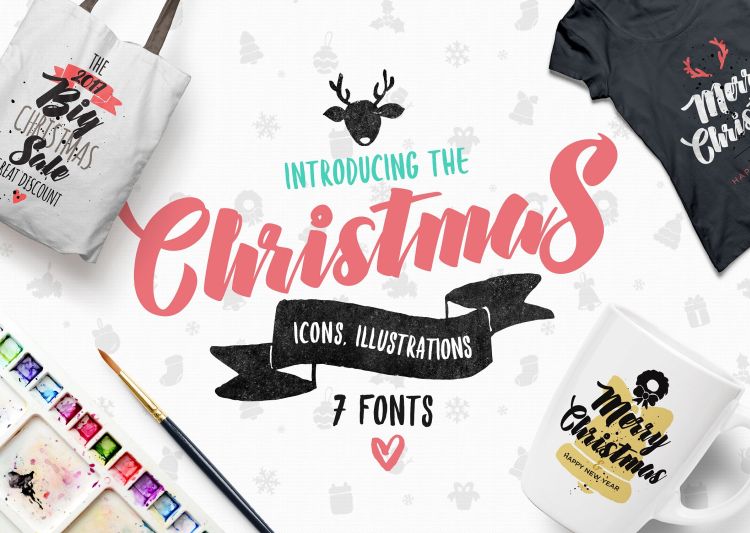 A massive Christmas bundle of fonts, illustrations, patterns, and watercolor textures. The bundle includes such fonts as Geneva, Florence, Brownie, Jumper, Kelium, Leviafan, Milestone.
Carigin Premium Typeface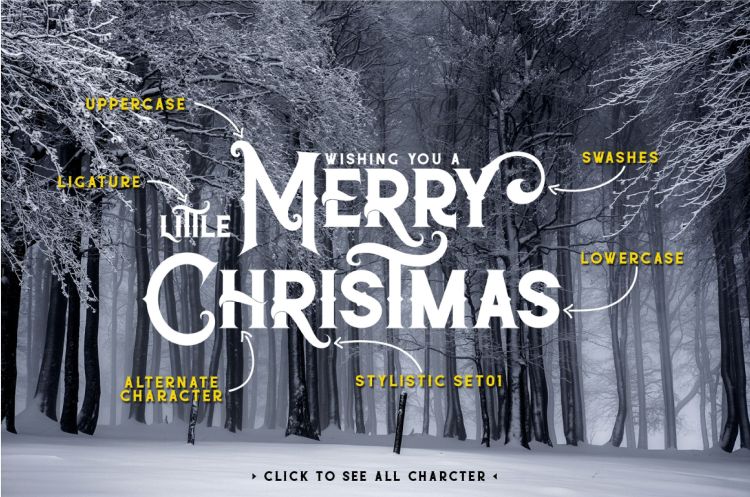 An all caps font in vintage style. It is perfect to create any vintage design project such as branding, logos, product packaging, invitation, quotes, t-shirt, label, name card, badge, poster etc.
Magic Snow Christmas Typeface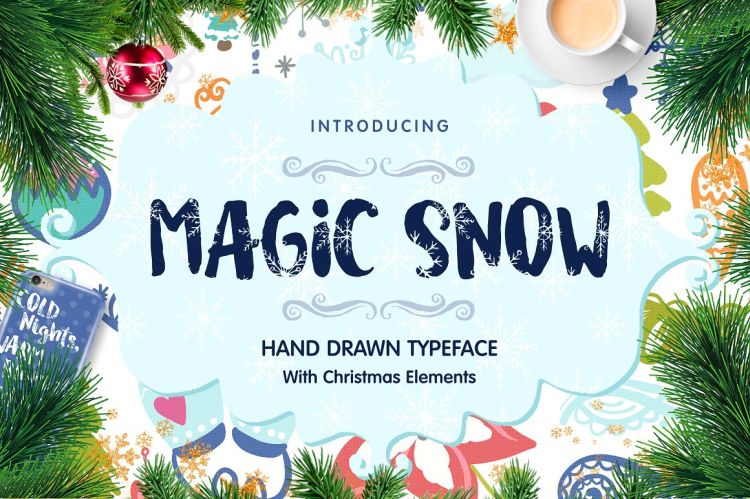 This funny font is perfect for cards, prints, arrange illustration and decoration. It has letters, numbers, special characters and accents as well as colorful Christmas elements.
Christmas Cookie Letter Set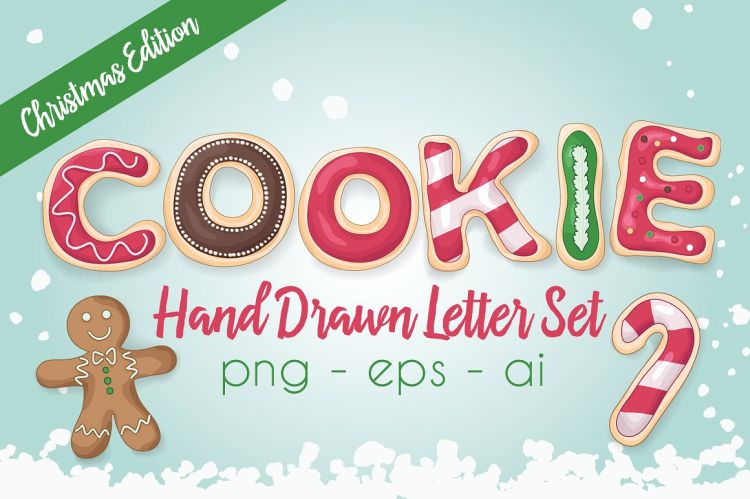 This is a special holiday edition of a hand-drawn cookie alphabet. Get ready for Christmas with this special holiday edition of your hand drawn cookie alphabet.
Conclusion:
Stay with us for more and keep up receiving more exciting collections for your creativity.