We've collected the best free and premium Mega Menu plugins for WordPress coming with a variety of features and advantages. WE hope this collection is going to be helpful if you doubt what plugin to choose.
Free Plugins
Mega Menu Free WordPress Plugin

A simple and lighweight plugin for creating mega menu. You can set a menu item to mega mode in Menu manager. A sidebar will be auto created and inserted. The plugin is compatible with the latest WordPress and other WP versions starting from the version 3. It has a good amount of active installs, and it is regularly updated.
Mega Menu Plugin for WordPress – AP Mega Menu

AP Mega Menu free plugin adds powerful and great looking Mega Menu into your WordPress site. You can easily add several widgets column wise, configure them and create great horizontal and vertical mega menu. It is widgetized and comes with drag and drop option. You can create brilliant Mega Menus without any coding knowledge in just no time.
Max Mega Menu Free Plugin for WordPress

An easy to use mega menu plugin written the WordPress way. The plugin will automatically convert your existing menu or menus into a mega menu. You can then add any WordPress widget to your menu, restyle your menu using the theme editor and change the menu behaviour using the built in settings. Max Mega Menu is a complete menu management plugin, perfect for taking control of your existing menu and turning it into a user-friendly, accessible and touch ready menu with just a few clicks.
Mega Menu by WooRockets
WR Mega Menu is a powerful, responsive, and user-oriented WordPress menu plugin with a dedicated, Intuitive menu builder. It gives you a complete control at designing and customizing your menu exactly the way you want. Dedicated & Intuitive Menu Builder, Full Responsiveness, Profiles Control, and many more features are available for this plugin.
Dw Mega Menu Free Plugin

A great free plugin for adding a versatile navigation to your site. It is a user-friendly menu that can be easily enabled in the main menu with tons of settings. You can add any widget, image as well as select any icon next to the menu items, and other most-wanted features.
Premium Plugins
Ruby Mega Menu Premium WordPress Plugin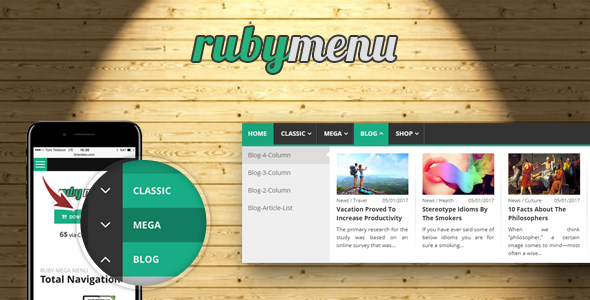 A responsive, elegant and flexible CSS Mega Menu which has several mega menu types, for example: Classic Mega, Blog Mega and Shop Mega. Use this plugin to create classic, blog, shop, or vertical oriented menu with ease. The plugin is compatible with all Bootstrap 3.x features.
WordPress Mega Menu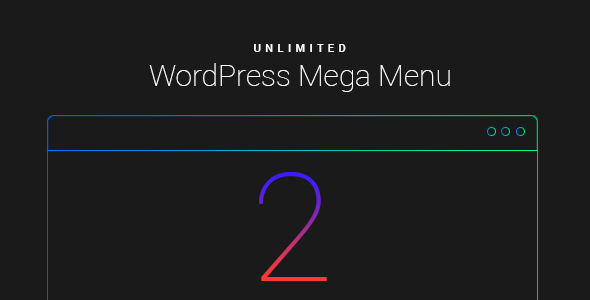 A nice premium plugin supporting horizontal, vertical, dropdown mega menu, sticky menu, sliding content, customizable mobile breakpoint for each menu location. The plugin supports multi menus in a page, logo upload, RTL, WPML, WooCommerce mini card, and more.
Clever Mega Menu for Visual Composer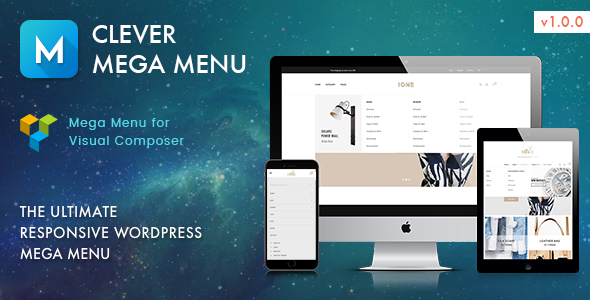 An easy to use Mega Menu Plugin For Visual Composer. This WordPress plugin is a user-friendly, highly customizable, responsive Mega Menu. Clever Mega Menu lets you add HTML, Shortcodes or widgets into navigation menus easily without any coding knowledge. Create Mega Menus the WordPress way. Build your mega menus using the familiar Visual Composer interface.
SolidMenu+ | Responsive Mega Menus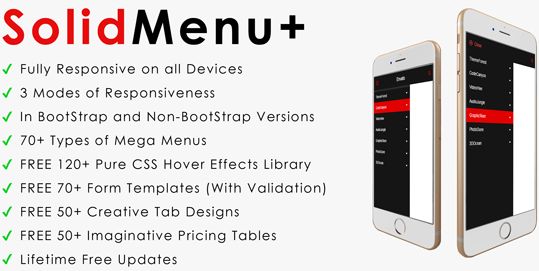 Create an Ultra Responsive yet Beautiful MegaMenu navbar for your next site. It uses CSS3 Animations and provides a modern style navigation look and feel of your website. These sets of Responsive Mega Menu utilizes the Standard "navbar" framework from Bootstrap 3.0. It has the capability to include other Bootstrap components such as the fluid grid classes, column grid system, widgets, google maps, tables, forms, carousel elements, buttons and varieties of more Bootstrap elements.
SmartMenu – Responsive jQuery Mega Menu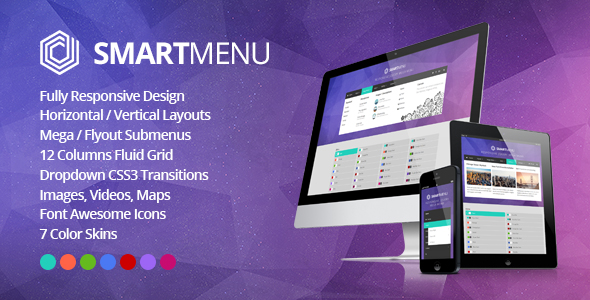 A user-friendly, highly customizable and responsive jQuery mega menu plugin. It allows you use multiple menus with different submenus. Features Include responsive design, multiple instances support, Horizontal (top, bottom) or Vertical (left, right) menu layouts, Mega / Flyout submenus, Pure CSS3 animations (fade, slide), 3 ways of dropdown (hover, click, toggle), and much more.
Choose the plugin that suits you the best and build a mega menu on your website to improve your navigation.