Every time you enter a website from your mobile device it is automatically turned into a mobile version and makes it easy to navigate through the pages. Sometimes it is more convenient to enter Google Play Store and install a native app of the website on your device. You won't have to open a browser every time you need to enter a certain website, you'll just need to launch the app and you are done.
If there is no need or opportunity to produce a mobile version of your WordPress website, select the most suitable plugin to give your site a mobile-friendly version for Web, iOS or Android devices.
Here are some of the most popular ones:
1. Mobile App Free WordPress Plugin by MobiLoud

A great free WordPress plugin which makes it easy to convert any WP website into a native mobile application of Android and iOS phones and tablets. It has a solution to make building mobile apps easy and affordable process. Native app interface is fully customizable so you can tune it up to your needs.
2. WordApp Mobile App Free WordPress Plugin
A perfect free WordPress plugin allowing to easily convert your blog or any other WP website into a usable mobile app. The plugin is suitable both for iOS and Android devices and compatible with WooCommerce and BuddyPress plugins. You can install the plugin and choose a customizable template for your app or use your own app template.
3. Mobile App API Free WordPress Plugin

Another free WordPress plugin allowing to seamlessly turn your website into a full-fledged mobile application in a matter of minutes. Your users will view posts, comments, share your content, and much more from Android and iOS based mobile devices. The plugin serves as a connector between your WP website and the mobile app in a secure way.
4. Mobile Apps by WiziApp Free WordPress Plugins

A free all-in-one mobile presence for your WordPress website. This is a leading solution for mobile engagement so you can freely choose it either for your Android or iOS devices. Unlimited number of users, pages view, and push notification, no monetization restrictions, and may other advantages are available for the plugin.
5. Webapp Builder Free WordPress Plugin

A great free WordPress plugin which will help you easily generate an Android app from your website after installing the plugin to get it generate source file of your WordPress. You can use all the ad space or keep your app free from ads, you get unlimited users, unlimited pages view and unlimited push notifications. No monetization restrictions are available.
6. Appful Mobile App Free WordPress Plugin

A free app service for bloggers and online magazines. The plugin is designed to build outstanding real native iOS and Android apps based on the content of your WordPress website or even YouTube channel. The software is extremely simple to use without a single line of code.
7. WP2Android Free WordPress Plugin

Another usable free WordPress plugin which is surprisingly easy to install and get it generate source file of your WordPress. This is a great solution turning your WP website into a user-friendly native mobile application. No app branding is attached so your app will display your brand only. All ad space is yours, no monetization restrictions are applicable.
8. QuickApp Mobile App Free WordPress Plugin

A free WordPress plugin developed for bloggers. It offers a comfortable way to turn your WP blog into a convenient mobile app. You can use the plugin to self-publish your App as a native mobile app to the Google Play Store. The plugin is free to get started and create a perfect app for your Android device.
9. NFeeds Mobile App Free WordPress Plugin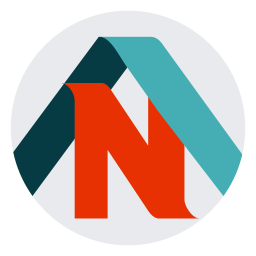 Another perfect free WordPress plugin available for turning your blogging or any other website into a native app for Android devices. Choose the plugin and create an app especially designed for your readers who get instant access and get notifications when you post new content. Install the plugin now and immediately get a link to download the app which you share with your readers.
10. Custom Fields Json API Free WordPress Mobile App Dashboard

And one more free WordPress plugin which provides configuration page or dashboard for your mobile app so you can add as many custom fields as you want and get data in Jason API. Just install and activate the plugin and add your data in custom fields tab under settings menu. Then you just need to create a post with Jason API type, hit on front end of your post and get Jason data of your fields.
Conclusion:
It is up to you whether to create a mobile version or choose a great free WordPress plugin and turn your existing website into a usable and intuitive native mobile app.