November is the last month of autumn and we are gradually getting ready for the upcoming winter holidays as well as for all of this convivial fuss. Christmas is one of the warmest family holidays when we like to give and get gifts, we decorate the Christmas tree and hang the holiday wreaths on our doors. It's hard to imagine a holy Christmas without snow, quiet riffle of a gift wrapping, some chocolate and bells. All of these signs remind us it's the very time to spend a few best days with our closest relatives, family and friends to think of the most important things in life we should always appreciate.
Today we want to be the one to help you with creating your holiday designs and we'd like to share some Christmas related vector mockups designed with exceptional diligence and devotion. So check them out!
Free Vector Mockups for Christmas Holidays
Please browse some freshest professionally designed vector mockups available for free.
Christmas Menu Template with Balls in Retro Style Free Vector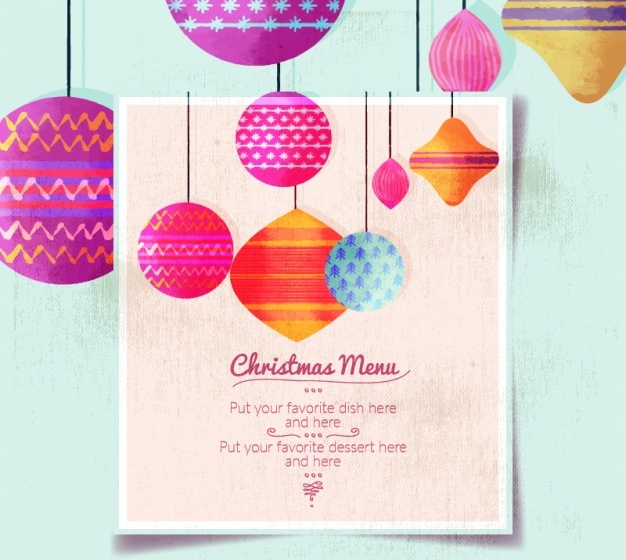 A fully customizable free vector template depicting colorful retro-styled Christmas balls of different shapes. Provide the attribution and use it for free.
Flat Cute Christmas Elements Free Vector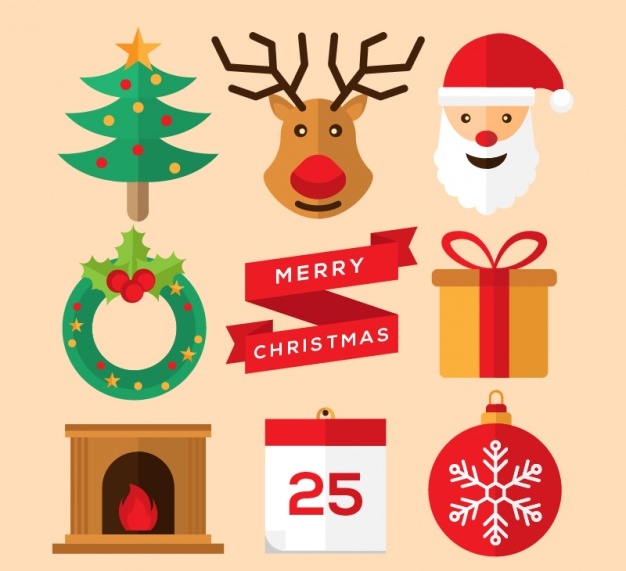 A nice free vector depicting all signs concerning the Christmas holiday. A deer, a Christmas ball, a wreath, a fireplace, a calendar, a gift, a Christmas tree and even Santa Claus are depicted here.
Collection of Natural Hand-Drawn Christmas Wreaths Free Vector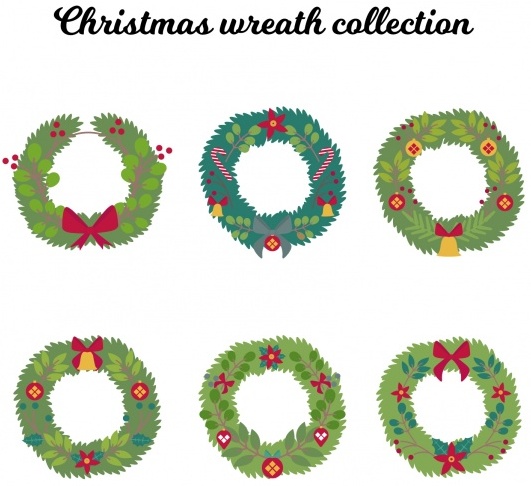 A free vector including a collection of 6 hand-drawn Christmas wreaths. The vector mockup is easy to edit.
Pack of Christmas Elements in Flat Design Free Vector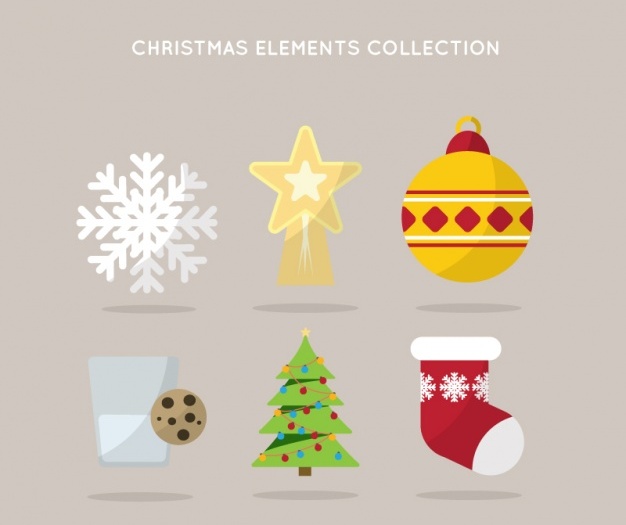 A free pack of Christmas elements and signs available as a vector mockup. You can find a milk and a cookie, a star, a sock, a snowflake, a Christmas ball and a Christmas tree here.
Realistic Christmas Balls with Bells Free Vector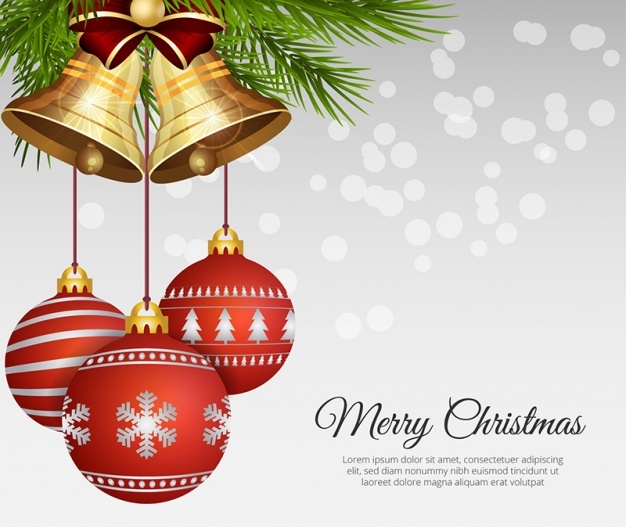 A visually attractive free vector mockup depicting Christmas balls and bells hanging on a branch of a Christmas tree.
Premium Vector Mockups for the Upcoming Christmas
Here you'll find a set of premium quality Christmas vector mockups for different design purposes.
Big Set of 24 Fir Branch Premium Vector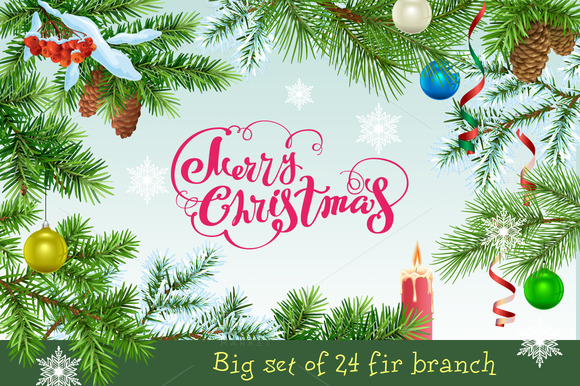 A big premium set of 24 fir branches. These clip art files come in PNG format with a transparent background. You will also find them in EPS vector format.
Christmas Quotes, Overlays & Cards Premium Vectors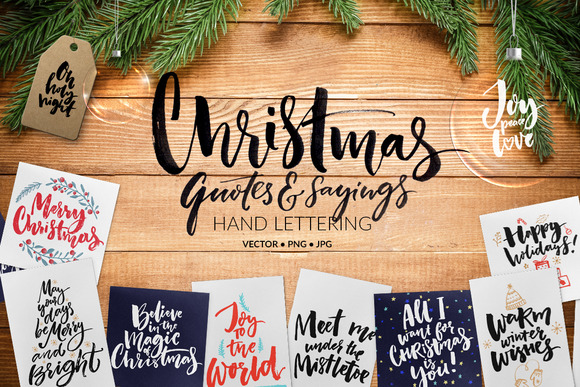 A premium set of 17 hand lettering quotes with Christmas wishes and catchphrases. These vectors can be used for greeting cards, photo overlays and in social media.
Christmas Snow Globes Premium Vector Set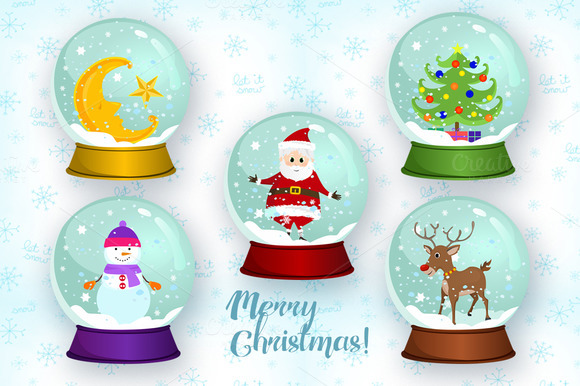 A beautiful premium vector set of Christmas globes including a moon snow globe, a Christmas tree snow globe, a Santa snow globe, a snowman snow globe, and a reindeer snow globe.
25 Handwritten Christmas Overlays Premium Vectors Set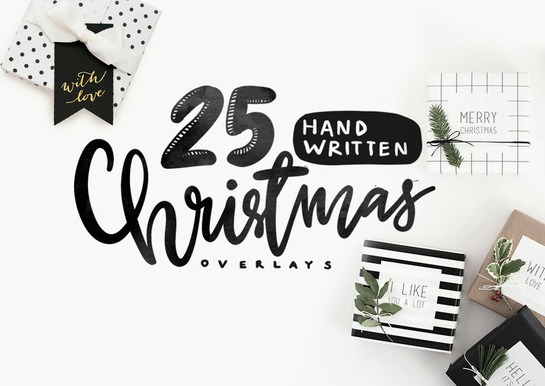 A premium vector set consisting of 25 handwritten Christmas overlays available as modern calligraphic elements. They are perfect to use for greeting cards, photos for your blog and social media.
Christmas Sale Poster Free Vector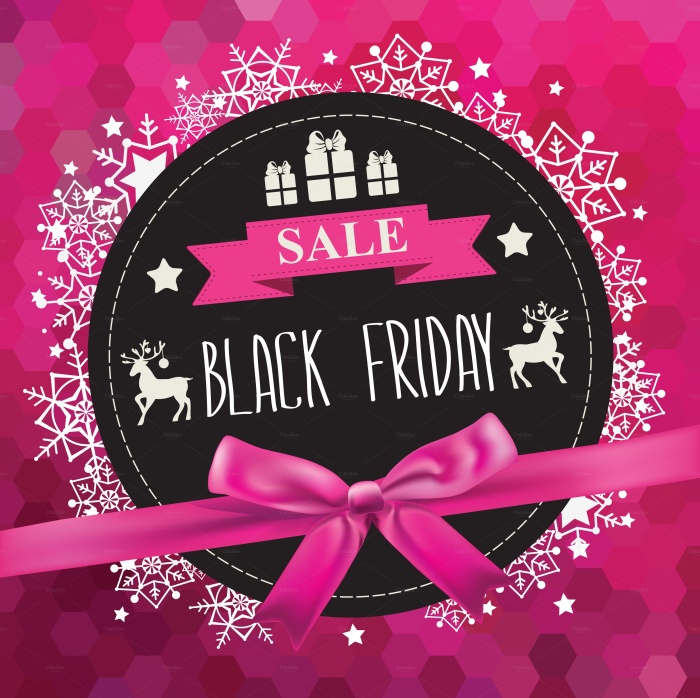 A premium vector illustration for a black Friday sale or any holiday special offers. You will find an EPS vector file with JPG file and RGB color. The font is not editable.
Christmas Backgrounds Premium Vector Set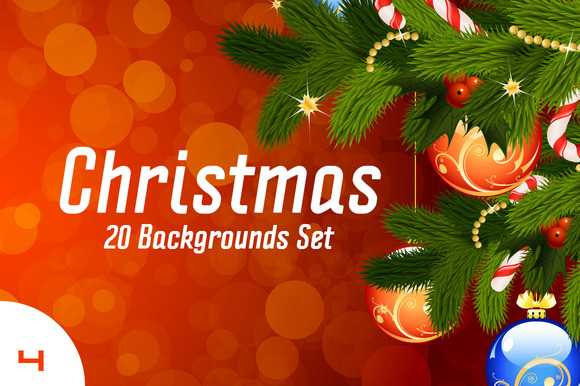 A great premium pack of vector graphics for Christmas holidays. These backdrops are perfect for invitations, posters, cards, digital art, and much more. You get files in AI, EPS, PSD and JPG formats.
Deer and Floral Hand Drawn Premium Vector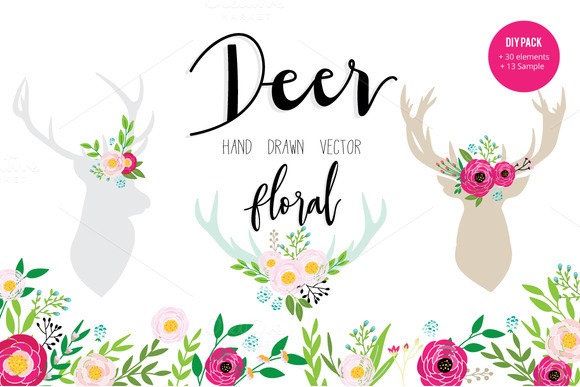 A fully scalable and resizable premium vector files depicting a reindeer and flowers. The vector is very easy to edit and it is available both in EPS and AI formats.
Conclusion:
We hope this hot Christmas holiday collection of fresh designer graphics will be useful for your next creative projects.