We've collected a number of SEO plugins which will help you improve your search engine rankings, increase your traffic, conversion, decrease your website's bounce rate, and so on.
Submit Website & Sitemap to Google | SEO Tool | WordPress Plugin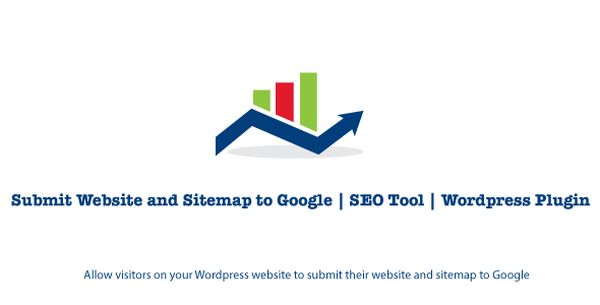 A good plugin which allows users visiting your WordPress website can submit their website and sitemap to Google. Using this plugin, you can allow public users to do so from your own WordPress website.
SEO Membership Tracker WordPress Plugin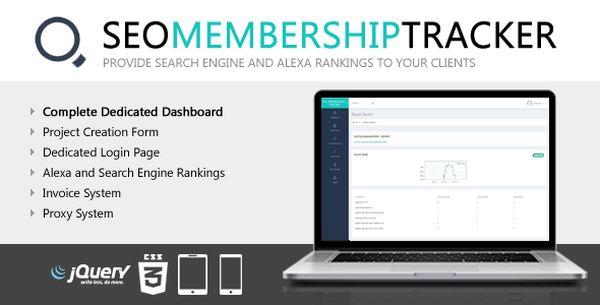 A Wp plugin providing you with the possibility to build your complete business and save your costs. You can provide Search Engine Ranking and Alexa Ranking to your clients, and earn money from their subscriptions.
Gryphon SEO Tools WordPress Plugin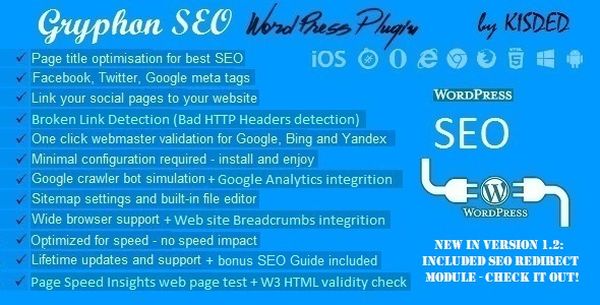 A powerful tool to improve your web site's search ranking. High search engine ranking will drive more visitors to your website and increase your traffic. If your content is SEO friendly, afterwards, visitors can converted to your subscribers.
Hover Link Previewer – SEO Friendly WordPress Plugin!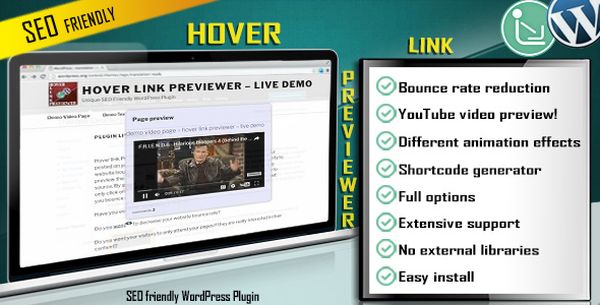 A unique WordPress plugin used to preview the actual page content by hovering over internal link posted on your website. The plugin is SEO friendly and helps you to decrease your website's bounce rate.
Portfolio X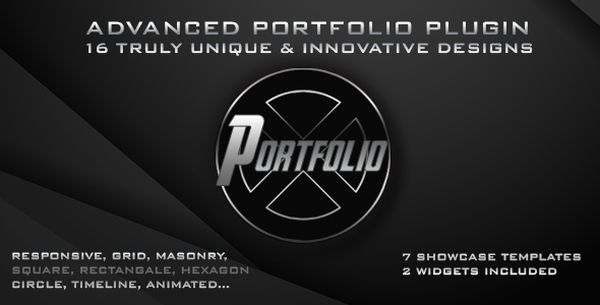 A premium WordPress portfolio plugin with unique designs and all the shapes. Portfolio showcase and portfolio widgets are included. Pagination and single page for project details allows for best SEO friendliness.
SEO Friendly Images Pro for WordPress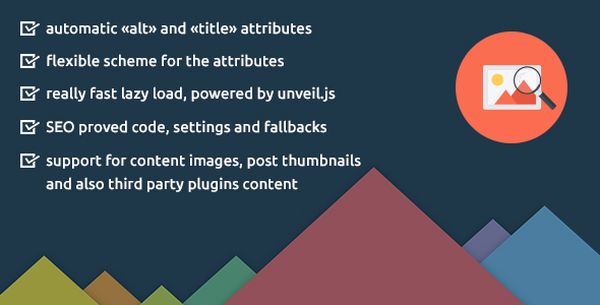 A plugin that helps you to automatically optimize all alt and title attributes of images in your posts, pages and also third party plugins like Advanced Custom Fields. alt and title attributes are important for a website-ranking in search engines and are required to get a W3C valid website.
WordPress Cache Builder & Page Crawler & Cache Warmer
Every cache plugin for WordPress needs every page to be accessed first before the cache is built. This plugin allows you to build entire site cache, no matter of what cache plugin you use.
WordPress Mobile Soft – Progressive Web Application Plugin for WordPress on Mobile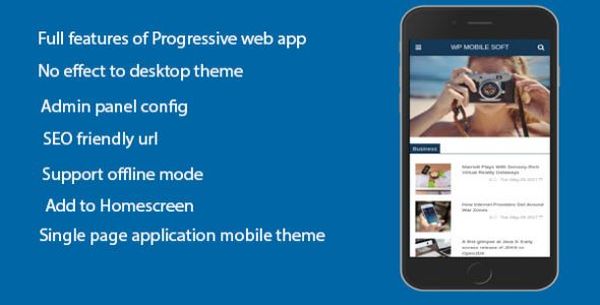 A plugin that helps your WordPress website become a progressive web application on desktop and mobile devices. Improve your website performance with this plugin.
CodePBN – Multi PBN Manager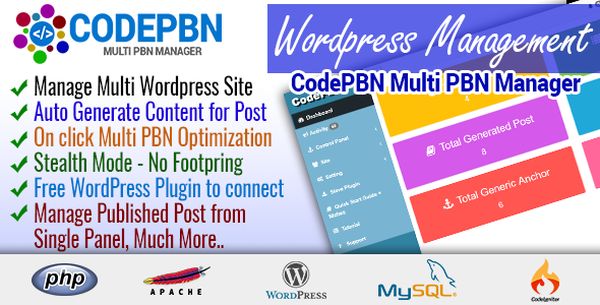 A PHP script and a WP plugin for WordPress PBN (Private Blog Network) or for managing your WP personal blog. This plugin will install a random theme, a plugin for link juice kipper, and you can give plugin a zip URL to install automatically and activate.
Automatic Image Compression & Bulk Image Compression for WordPress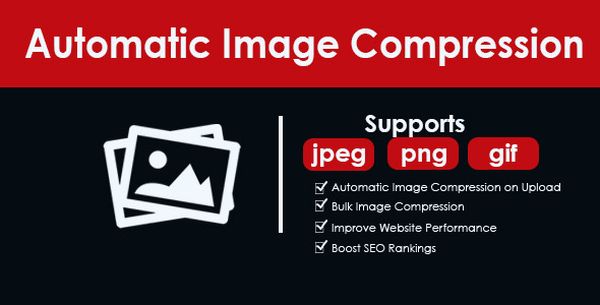 A plugin which allows to automatically compress JPEG/PNG/GIF images on upload. Compress your already uploaded images with bulk image compression, increase your SEO, lossless compression, make your website faster, and so on.