Designing a logo is a very hard job due to numerous certain aspects, and they are obvious. A logo has to represent the conception of your business and establish a brand identity. In addition, it has to be designed as per modern trends, be laconic and attractive enough to catch the attention of target customers both on the website, in newsletters, brochures, and so on. Positive associations are also one of the key aspects that should be considered when designing a logo.
The following logo templates and mockups are ready to communicate your best business ideas and quality services that your company can provide. We've gathered a brilliant collection of free and premium customizable logos to help you create your corporate identity in a really professional way.
The Best Free Logo Templates to Choose From
Here are some interesting logo templates you can preview and then download absolutely for free. Just take a look and select the most suitable one for your needs.
1. Messenger Free Logo Template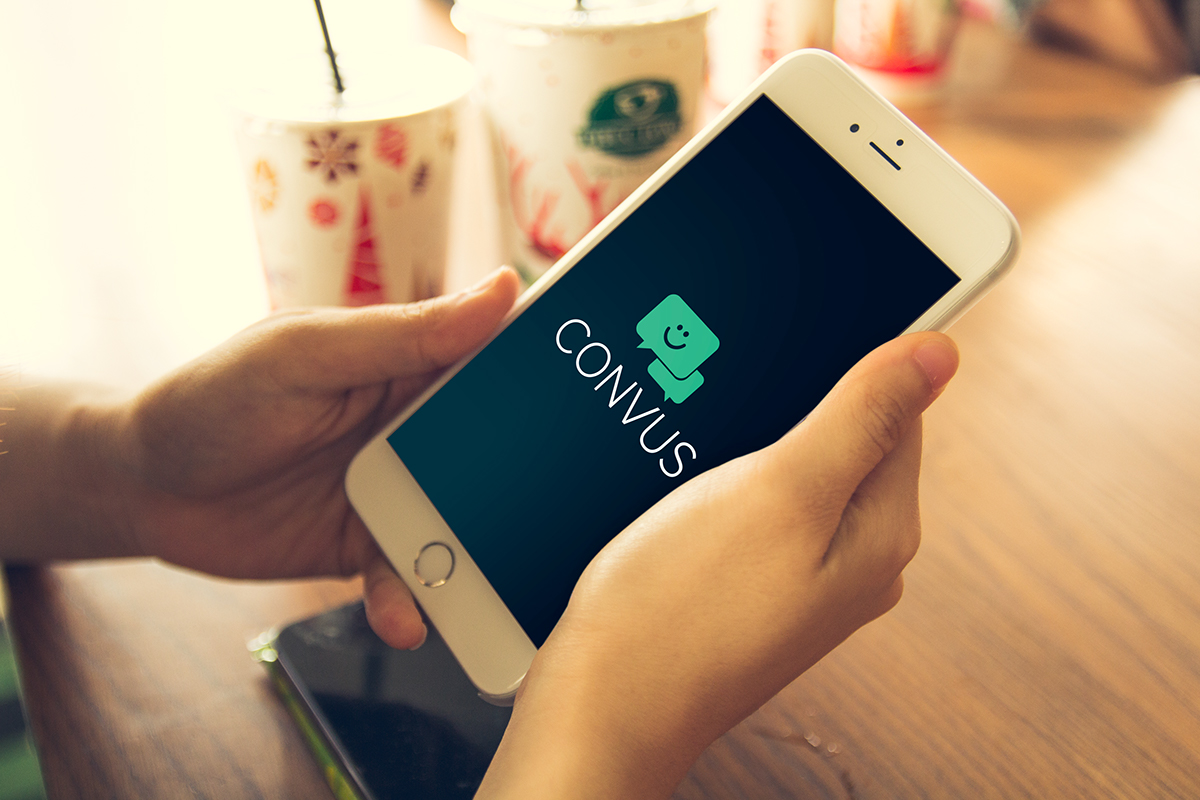 A perfect free logo template which includes a hundred percent vector files. The files are completely editable and resizable so you can customize the logo up to your particular requirements. Black and White color version is also included here. You can use template for advertising prospects, envelopes, pens, disks, choose it for mobile applications or place it on your web-page.
2. Luxury Hotel Label Free Vector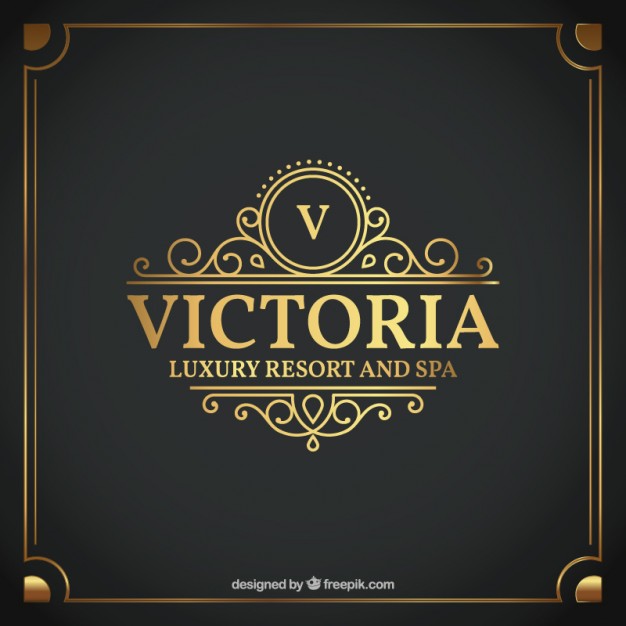 A free label vector which is suitable for creating a logo of a hotel or a restaurant. The vector is easy to edit through any chosen graphic editor such as Adobe Illustrator or Inkscape. Download the vector for free and customize the layers of the logo template up to your needs to create a perfect logo of your company.
3. Orange and Blue Logos Set Free Vector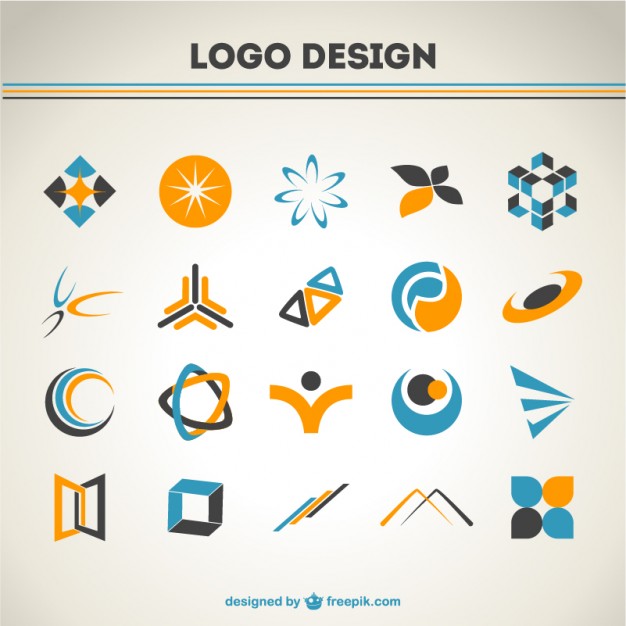 A great free set of logo templates represented in orange and blue colors. Every logo is customizable through any appropriate graphic editor, so you can change its colors and replace the elements as you wish to make a perfect variant of logo for your company. The vector is free for commercial usage though you should credit the author to download it.
4. Vintage Paper Free Logo Mockup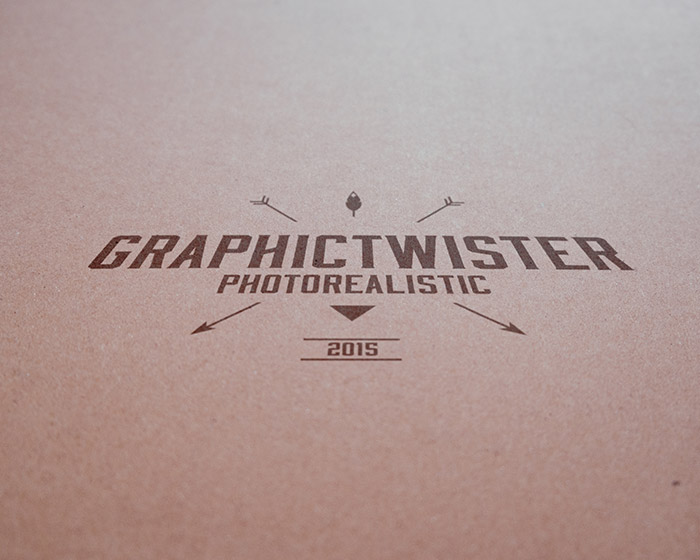 A second-to-none free vintage paper logo mockup which is sure to help you create a good looking display for your branding projects. Just add your custom image inside the smart object and enjoy your work. You can use the template both for online projects and regular advertising campaign. The mockup is available in layered PSD format.
5. Free Retro Badge Logo Design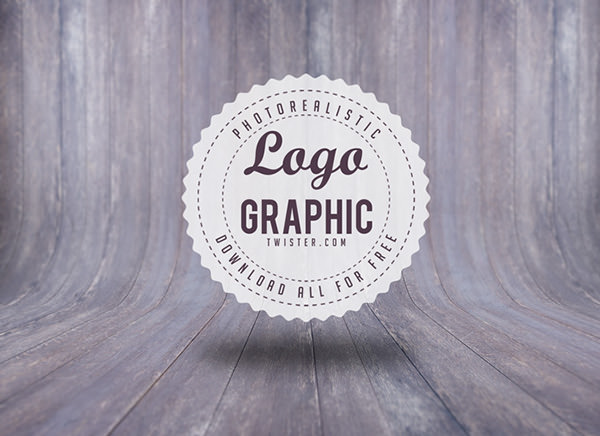 A free retro style logo mockup which is applicable to identify almost any type of business. The logo is located on a wooden texture though you can change its layers and customize it up to your needs. Download this free logo template to create your most successful and attractive corporate identity.
6. Free Vintage Logo Mockup on Wood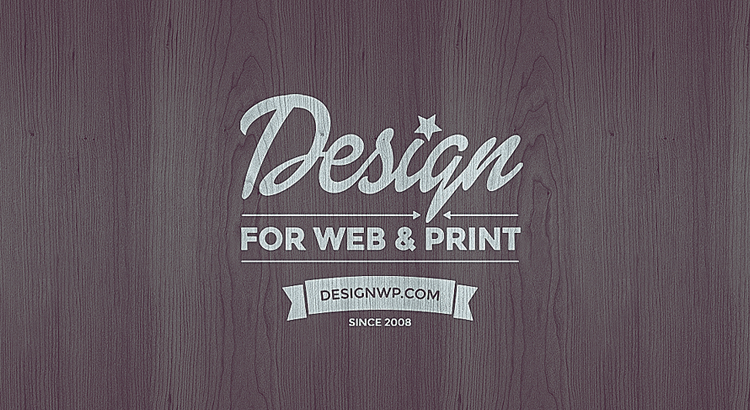 A set of free logo mockups represented on different types of wood with vintage effects. The mockups are available in well-organized layered PSD formats and JPG preview formats and include the smart objects to easily replace the logo. Use your favorite graphic editor to change the layers and customize the logo as per your customers' requirements.
7. 9 Free Photorealistic Logo Mockups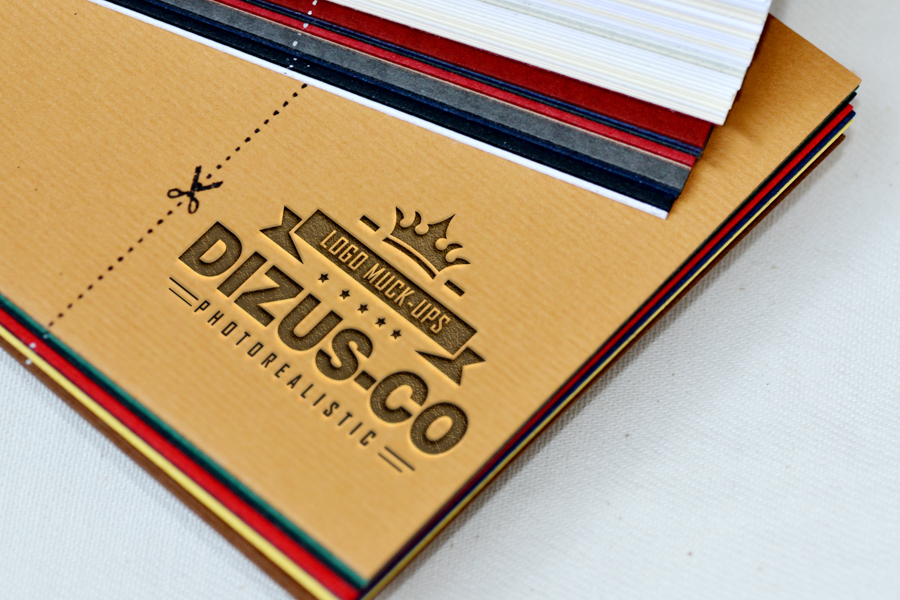 A set of free photorealistic logo mockups is created with Smart Objects to make their use easier and allow for simple customization. The set includes 9 different images applicable to be used for various advertising needs. The images are available in layered PSD formats so you should just double-click the smart layer, copy and paste your artwork, save it and you are done.
8. Free Photorealistic Logo Mockup – Silver Sparkle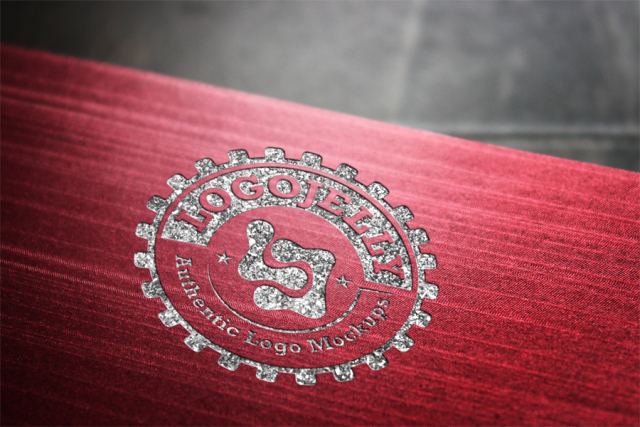 A free photorealistic logo mockup available in a customizable PSD format and suitable for creating a top-notch logo to build your corporate identity. The mockup is available under the rules of Creative Commons license so you can download and use it both for free and commercial needs without providing any attribution.
9. Free Leather Stamping Logo Mockup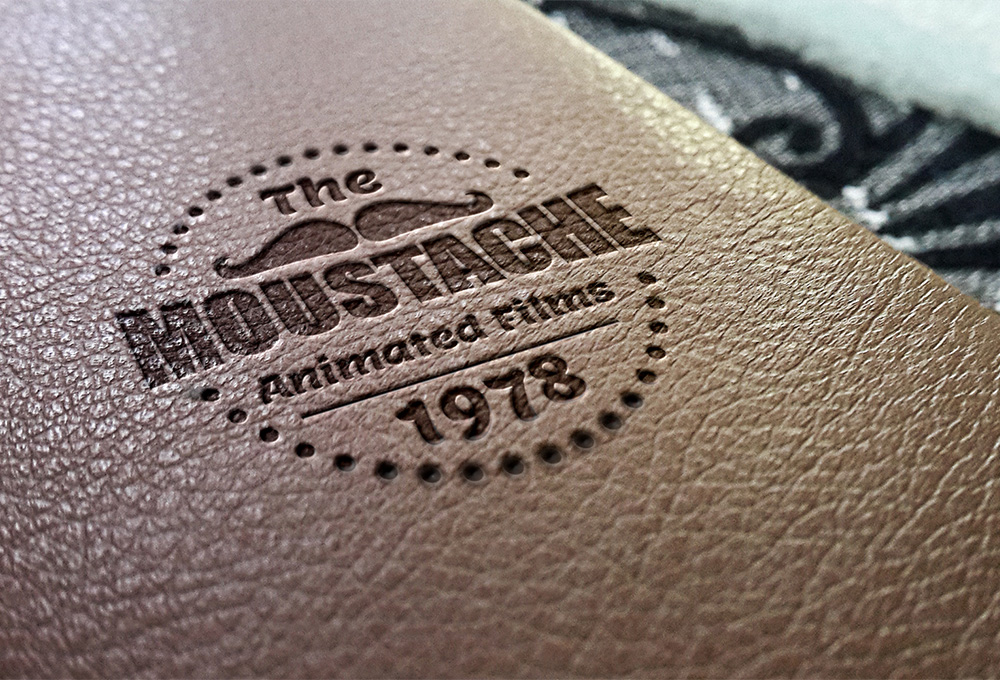 A free and realistic embossed leather stamping effect logo mockup available in layered PSD format and created with Smart Objects for easier customization. The template is suitable to mockup your logo, badge or typography simply using the smart-object layers and replacing the current logo layer with your own one. Download the mockup for free and customize it with Photoshop CS6 or CC software.
10. Free Leather Logo Mockups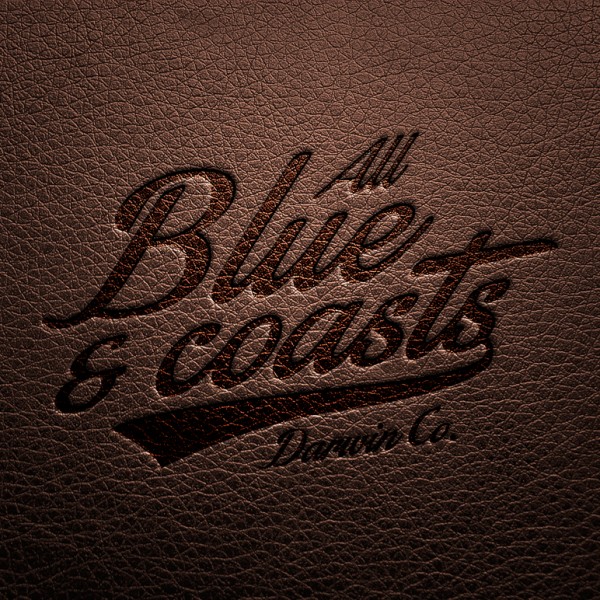 A free logo mockup which is a great way to present your logo or illustration pressed on leather. The template is easily customizable with smart-objects which allow to edit the layers of the PSD file and add your custom artwork to build your own custom logo without an effort. Create an account to get the free download link by email.
Top 10 Premium Logo Mockups for Your Corporate Identity
The next 10 logo templates are designed in accordance with the latest design trends so they are sure to meet your most various requirements referring to your brand identity.
1. Meat Farm Logo Template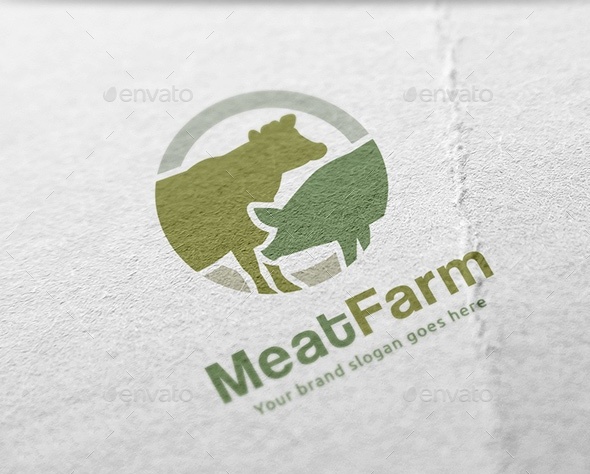 A craftily designed premium logo template which is available in five different file formats including AI and EPS. The vector is fully resizable and easily customized with Adobe Illustrator or any other graphic editor. You can change the default image and text with your custom ones and place the logo on clothes, envelopes or use it on your official website.
2. Blooming Logo Template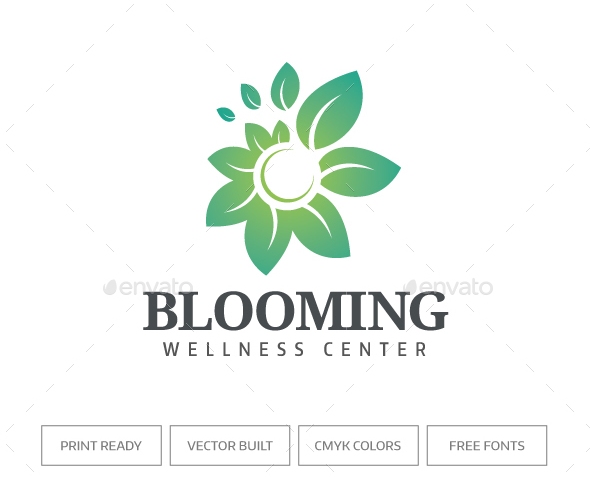 A top-of-the-line logo template suitable for wellness centers and available in PNG, EPS, AI, and JPG formats. The vector is fully editable and scalable so you can customize it as you wish to get a professional and effective logo. The logo template is a print ready one and includes free fonts, full vectors and CMYK colors.
3. Inspiration Logo Template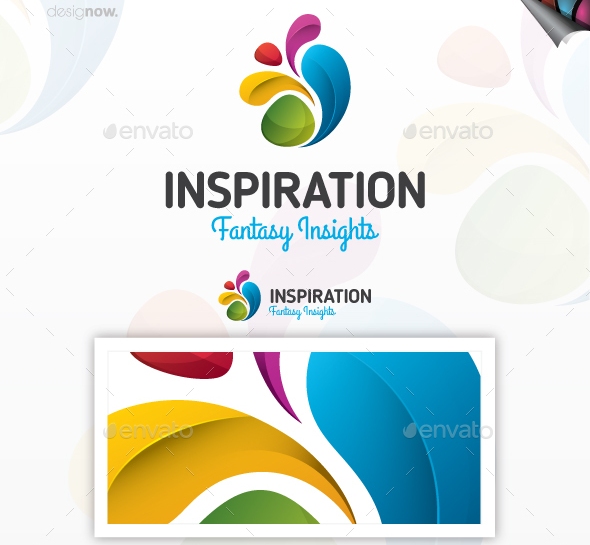 An excellent logo template suitable for almost any type of business to improve its communication process. The vector is fully resizable and available in ready-to-use high resolution files as well as in black and white version. The file is easy to edit with highly organized layers. You can preview it in PNG and JPG formats and work with it in EPS and AI formats in particular.
4. Noodle House Logo Template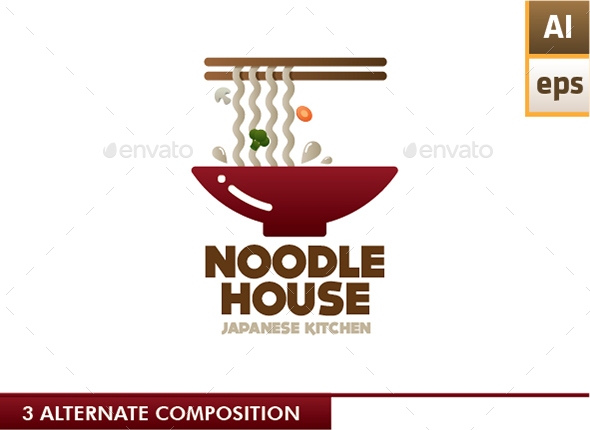 A stylish premium logo template available both in colorful and black and white versions and suitable for any café or restaurant's logo. The template is 4 composition ready and 6 color version ready one and includes black and white version which is very easy to edit. Use any graphic editor to customize and resize the logo template up to your needs.
5. Colaborate Logo Template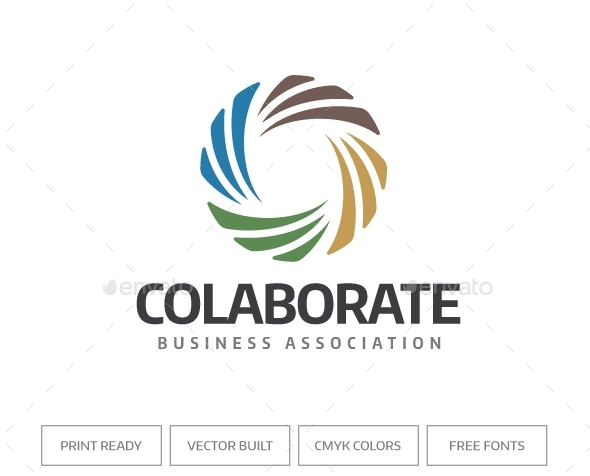 A perfect premium illustrator based logo template which is fully editable and scalable without losing resolution. The vector includes AI, EPS, JPG and PNG file formats as well as the links to the free fonts in txt file. To get the vector and scalable version for web, open the AI or EPS file and save the logo in SVG format. Colors of the template are fully editable.
6. Dragon Emblem Logo Template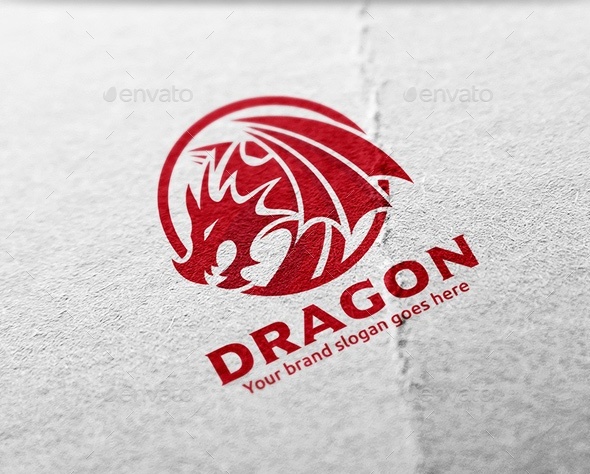 A well-designed premium logo template applicable for your unique corporate identity. The template is available in EPS and AI file formats and CMYK color mode so you can edit it with Photoshop or Illustrator to make a perfect logo and improve your communication process. The template is fully resizable so you can change its scale without problems with resolution.
7. Classic Car Logo Template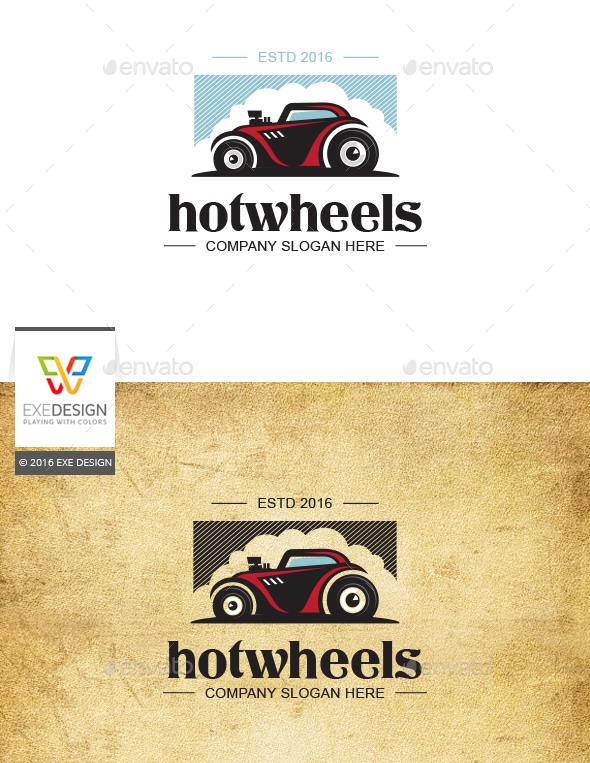 A classic style premium logo template available in PSD, PNG, JPG, EPS and AI formats to easily preview and customize the files as per any specific requirements. The template is fully resizable and easily edited with Adobe Illustrator or Adobe Photoshop. You can change the elements of the template as well as replace the standard elements with your custom ones.
8. Kangaroo Logo Template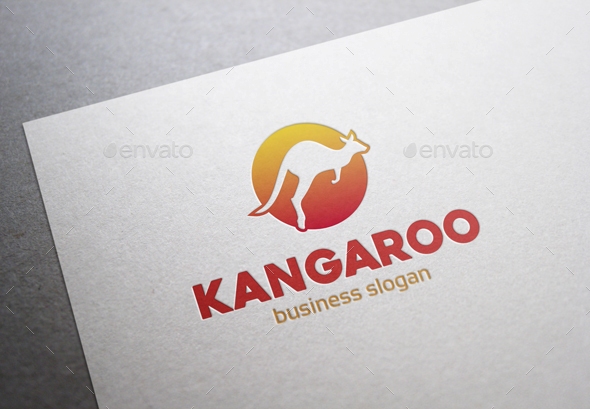 A multipurpose premium logo template applicable either for Australia travel logo, media business, travel agencies, zoo park, kids party planning, and so on. The template is represented in EPS, AI, and CDR file formats so you can easily customize it as per any specific requirements. Logo is completely resizable and can be changed without losing quality.
9. Biscuit Logo Template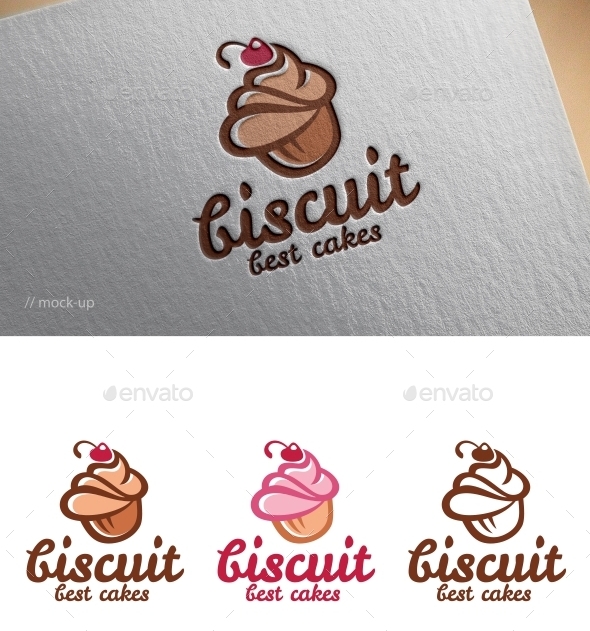 A great premium logo template applicable to identify a café or a confectionary. The template is completely customizable and you can change its colors as per any custom requirements. PSD, EPS, AI and CDR formats of files are available here to allow for easy customization and creating a perfect logo for your company no matter what type of business you are in.
10. Herbal Care Logo Template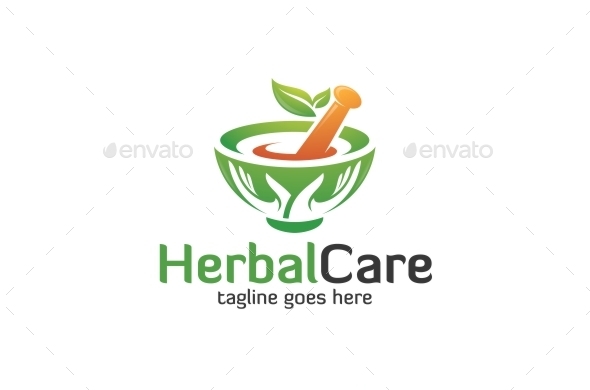 A fully resizable and completely editable logo template available in AI and EPS formats. You can easily edit the text inside the logo and change its colors with the help of Photoshop of Illustrator. If you need to make any modification assistance or any additional file format, don't hesitate to get in touch with the author.
Conclusion
Choose any free or premium logo template and create your ultimate corporate identity without any effort.