We keep up providing you with the best Christmas and New Year graphics hand-picked especially for creating your top-notch designs. This time it is a brief and fresh collection of impressive icon sets available in different formats and fully editable. Have fun and happy holidays!
Free Icon Sets
Christmas Icons Collection Free Vector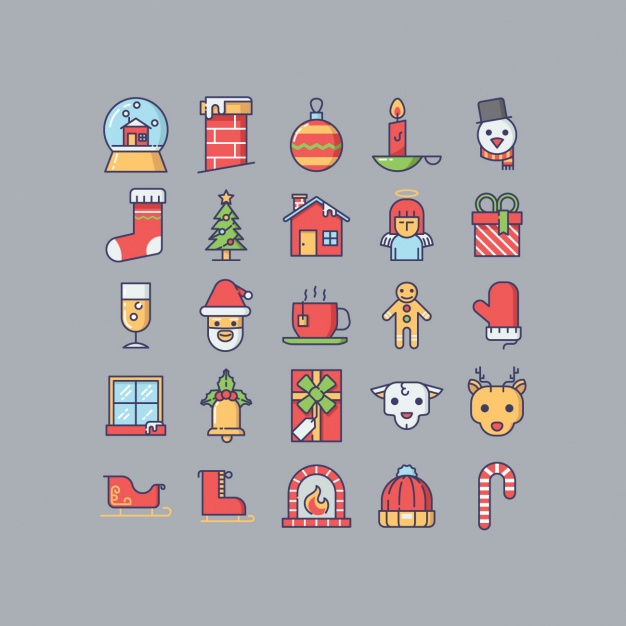 A free Christmas related icon set including a bunch of holiday attributes. The icons include a sock, a candle, a tea, a gift, Santa Claus, and other small colorful signs available for full customization.
Christmas and New Year Icons Collection Free Vector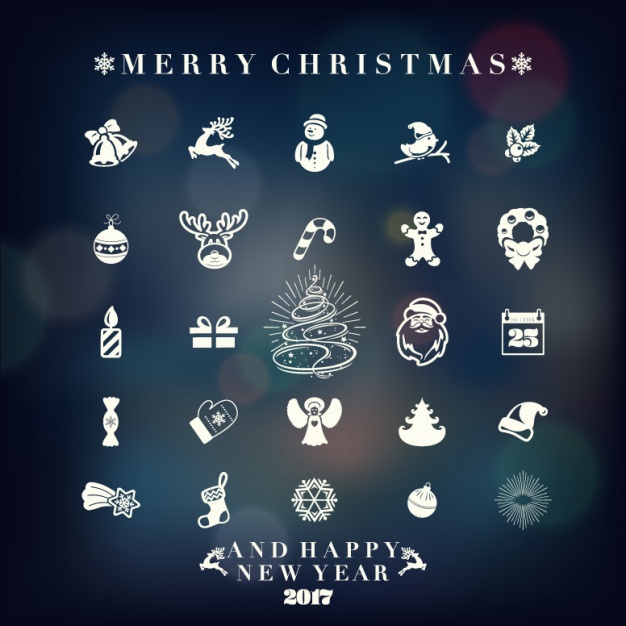 A free set of white icons depicting different winter holiday attributes. A candy cane, gingerbread, a snowflake, and other festive signs are available as a fully customizable vector.
Celebration Icons Collection Free Vector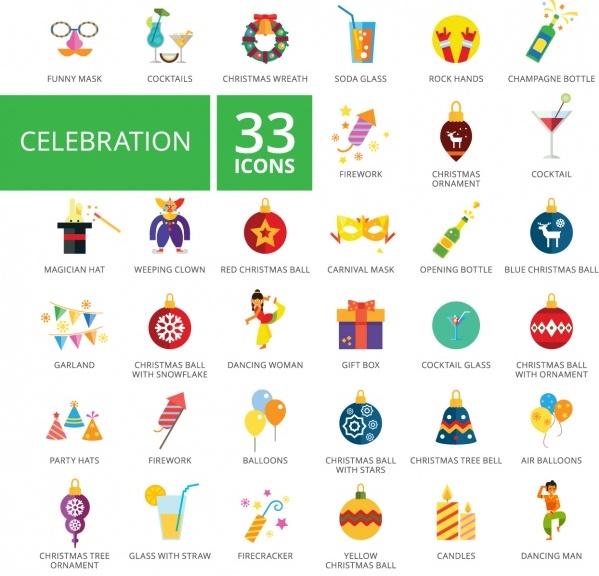 A bright and colorful free icon set including festive, carnival, and holiday attributes such as a dancing woman, a Christmas ball with snowflake, a garland, a carnival mask, and much more.
Christmas Icons Collection Free Vector Mockup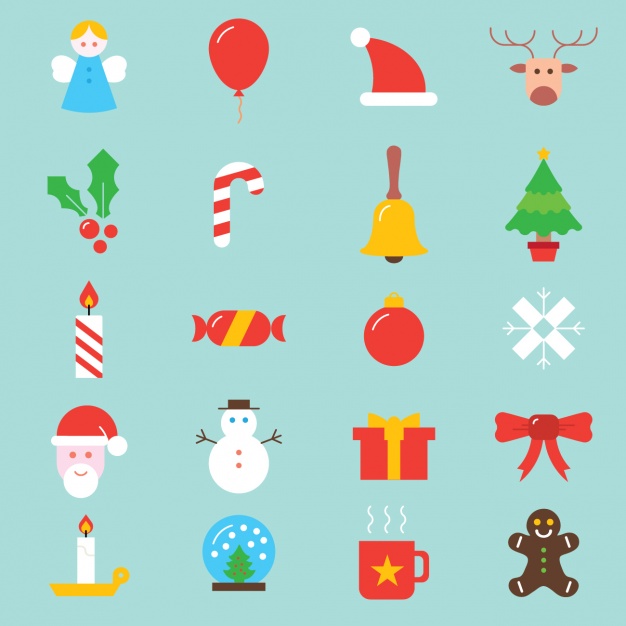 Another celebration related free icon set with icons like deer, Santa Claus, a candy, a candle, a snowman, and much more. The vector is fully editable.
New Year Icons Collection Free Vector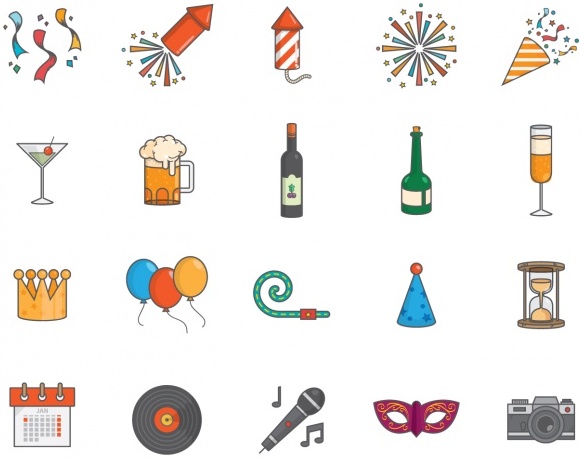 A festive free icons collection depicting a crown, a mic, martini, a calendar, alcohol drinks, and much more.
Premium Icon Sets
Alcohol Drinks Premium Icon Set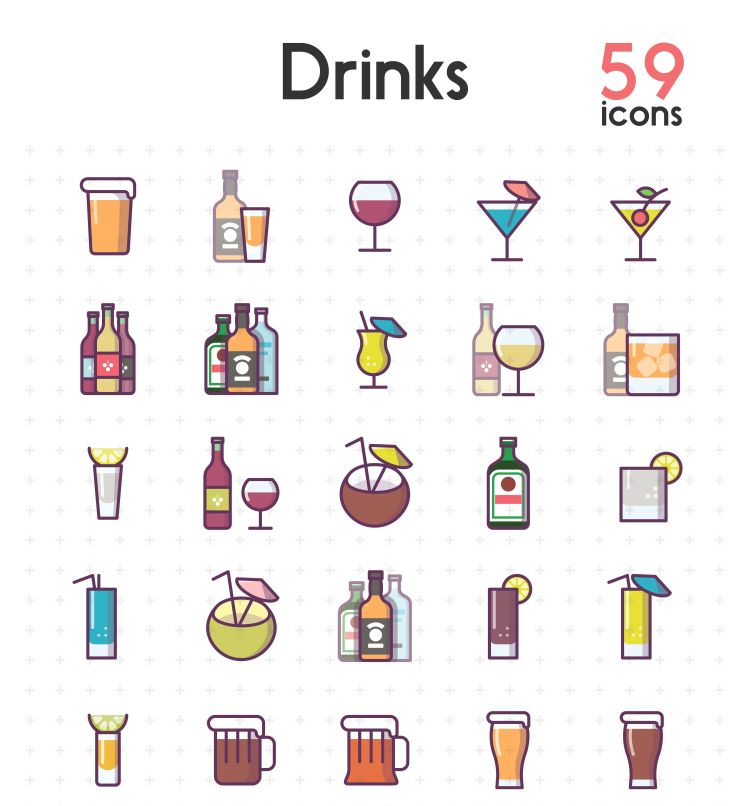 A premium set including 59 icons depicting different alcohol drinks in wineglasses and bottles. The files are available in PNG and SVG formats.
Christmas and New Year Icons. Vector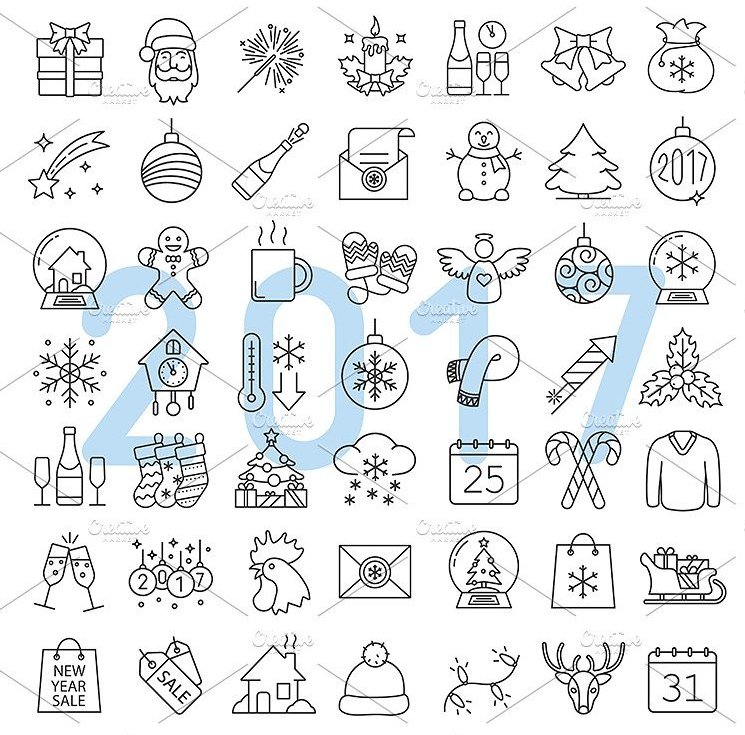 A premium linear icons set for Christmas and New Year upcoming holidays. The set depicts a fir-tree, a snowman, garland, snow angel, and much more. JPG and EPS formats are available.
70 Vector Christmas Icons
A set of fully editable vector icons including all attributes you adore for Christmas holidays. The vector is available either for web, graphic or print design. Main file formats include CC, CS5, EPS, SVG, and PNG.
Flat Style Christmas Spruce Trees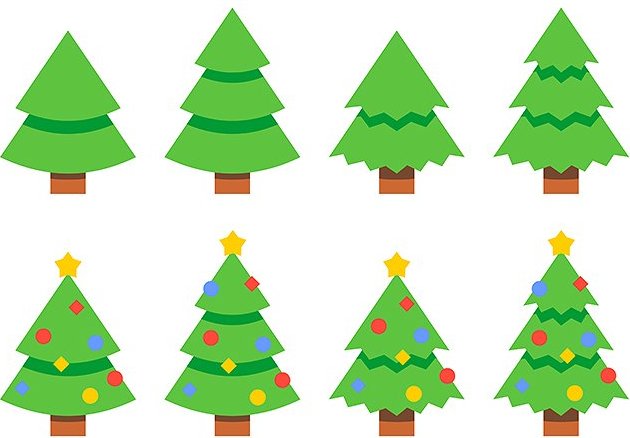 A premium flat style icon set depicting different variants of Christmas spruce tree either with or without toys. Icons are available in EPS format.
Christmas & New Year Icon Set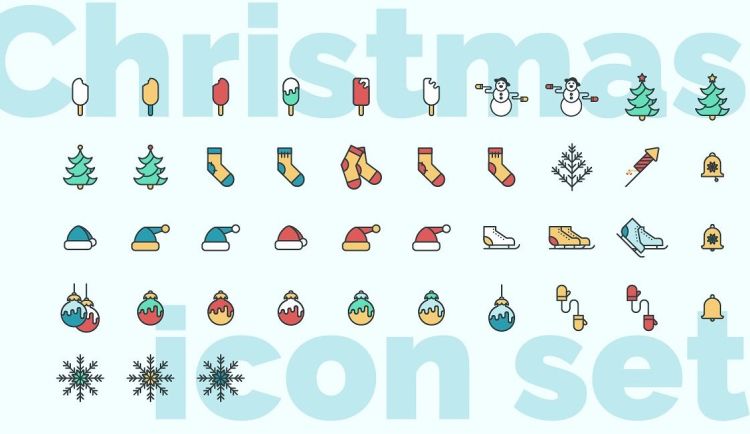 A completely editable and scalable premium vector files including holiday icons. All of them are resizable and available in SVG and EPS formats.
Conclusion:
Stay with us to get more exciting products and keep creating amazing artworks as well as real masterpieces of design.