As always we are happy to represent you a great collection of creative free and premium WordPress themes with clean and minimal design, responsive layout and a lot of readymade and neatly crafted web pages. Check out the themes and keep it up.
A Top-Class Offering from GT3
Take a look at the hand-picked bunch of top-notch creative WordPress themes designed to meet premium quality standards and your various expectations.
Photo WordPress Theme – Grand Folio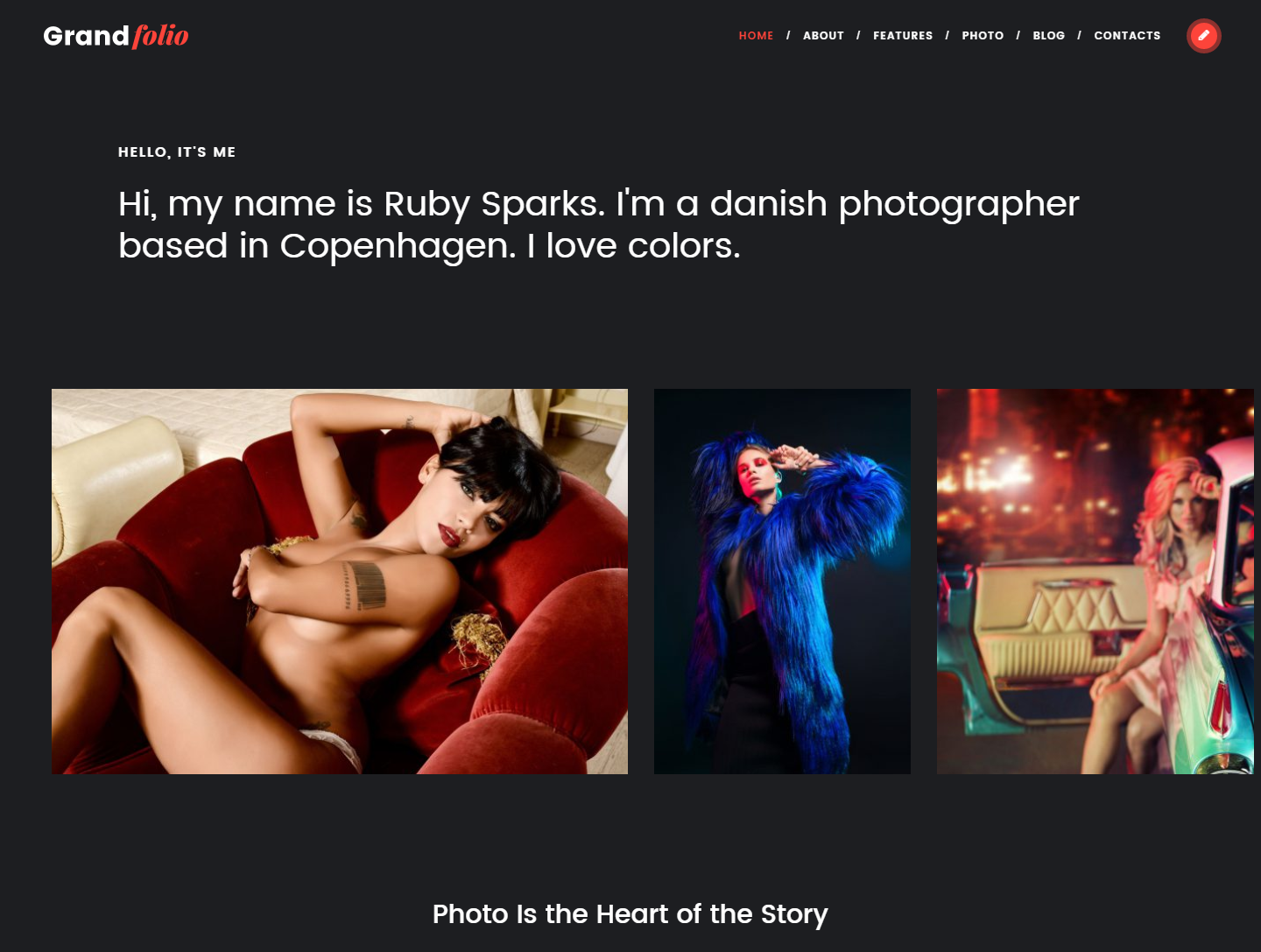 This is a brilliant craftily made WordPress theme totally justifying its name when it comes to creating a perfect portfolio for any imaginative personality. If you adore drawing illustrations or you are passionate about making photographs, this theme is exactly for you. The theme boasts beautiful typography, amazing slider, stylish combination of colors, and other features which play the roles when you create a concept of your website.
Crossfit Yoga Boxing Sport WordPress Theme – Forty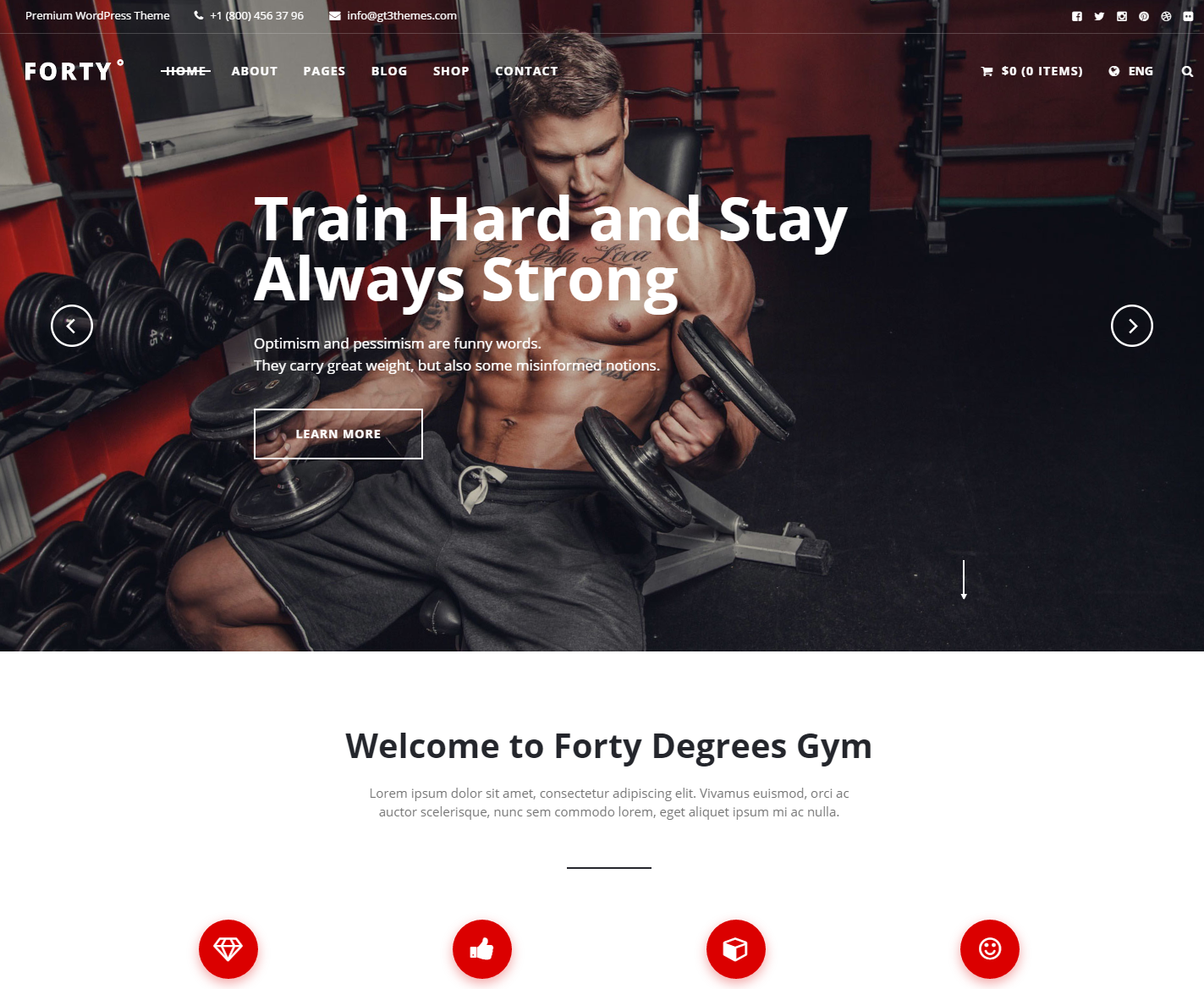 A feature-rich premium WordPress theme suitable for creating a fully functional responsive promotional website of a gym, yoga club, fitness center, or any other related facility. A progress bar, a timetable, a motivational gallery with a slider, clients' testimonials and booking form are only a few important features available for you within a delicious stuffing of this theme.
Spa, Beauty and Hair Salon WordPress Theme – Beyoutiful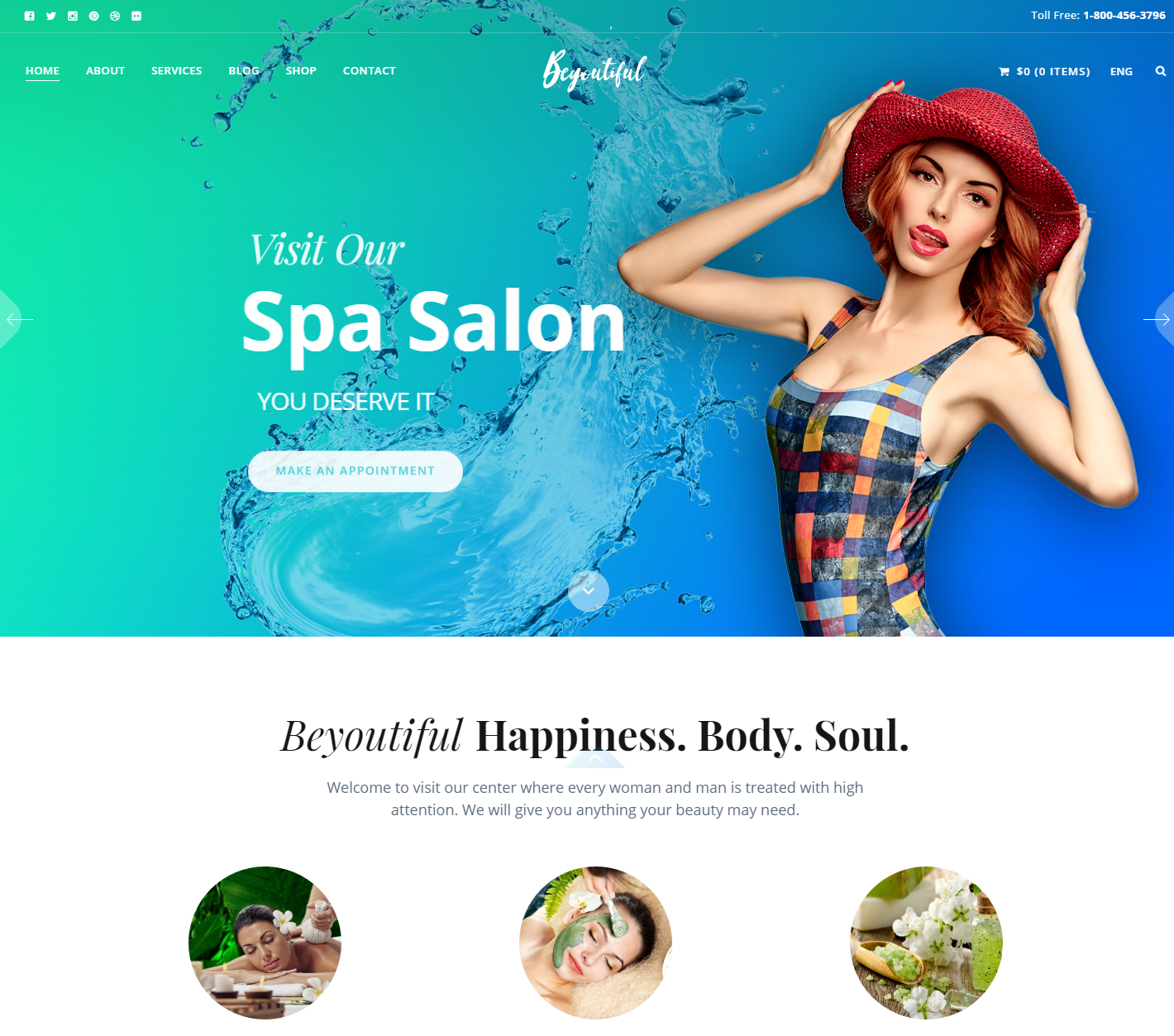 A craftily designed premium WordPress theme specifically manufactured by our skilled professionals for creating a full-fledged promotional website of massage or wellness center, barber shop, hairdressing salon, club spa, hot tub, or any other related private business. The theme has a functional, responsive and intuitive layout, beautiful animations, and lots of other amazing features which make it a salient solution for your next project.
Free WordPress Themes for Creatives
Here you will find a bunch of fresh free WordPress themes specifically designed to meet your most exacting expectations.
1. Sanremo Free WordPress Theme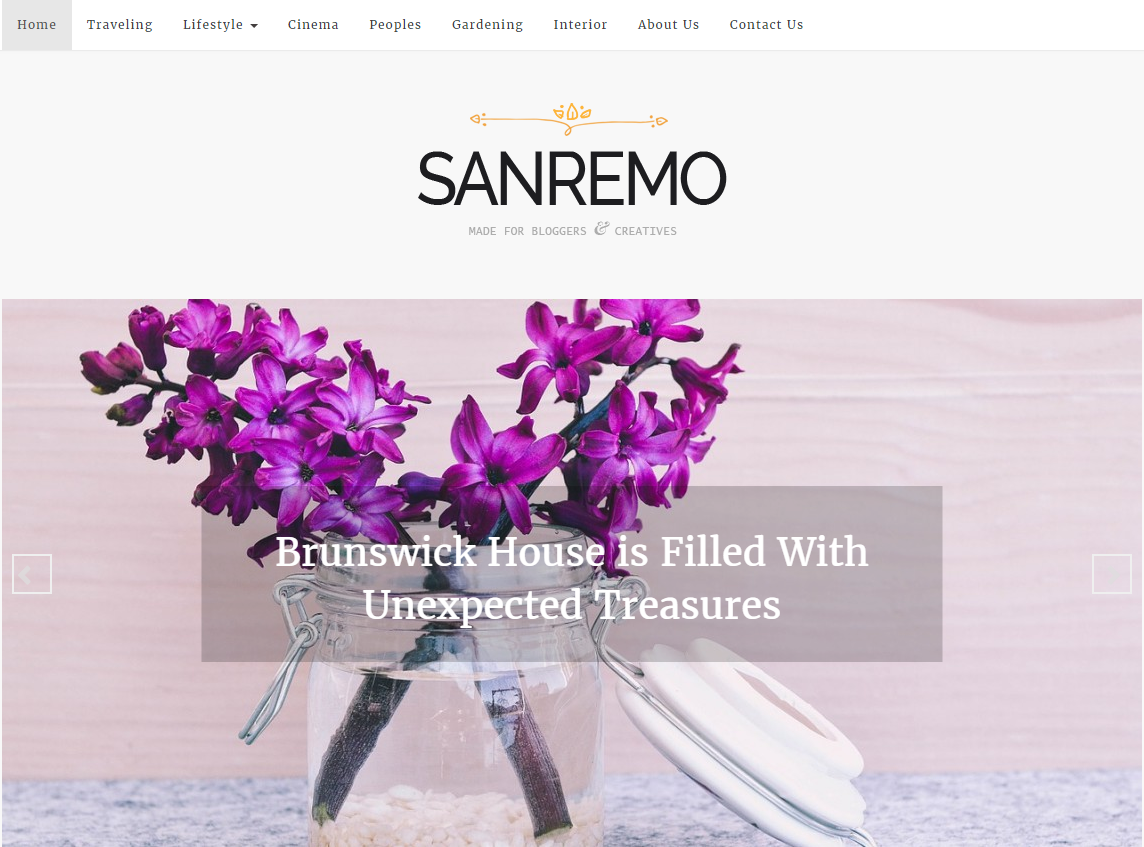 A minimalist and elegant free WordPress theme giving you a great chance to represent your blog entries and photos on a website with clean and gorgeous design. Simple but showy slider, custom links to social websites, carefully crafted elements as well as harmonious arrangement make this theme a perfect choice for creating your unique blog on the Web.
2. Modern Decode Free WordPress Theme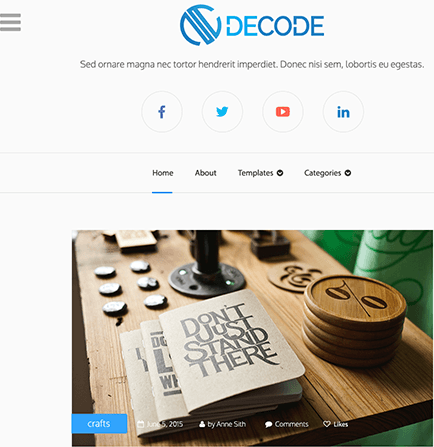 A minimal free portfolio WordPress theme with beautifully arranged creative design made to highlight your content. The theme is applicable for creating either a full-blown blog website, portfolio or promotional site. The theme's versatility stands in its minimalistic approach and it is built not to clutter the view for the reader.
3. Gridbox Free WordPress Theme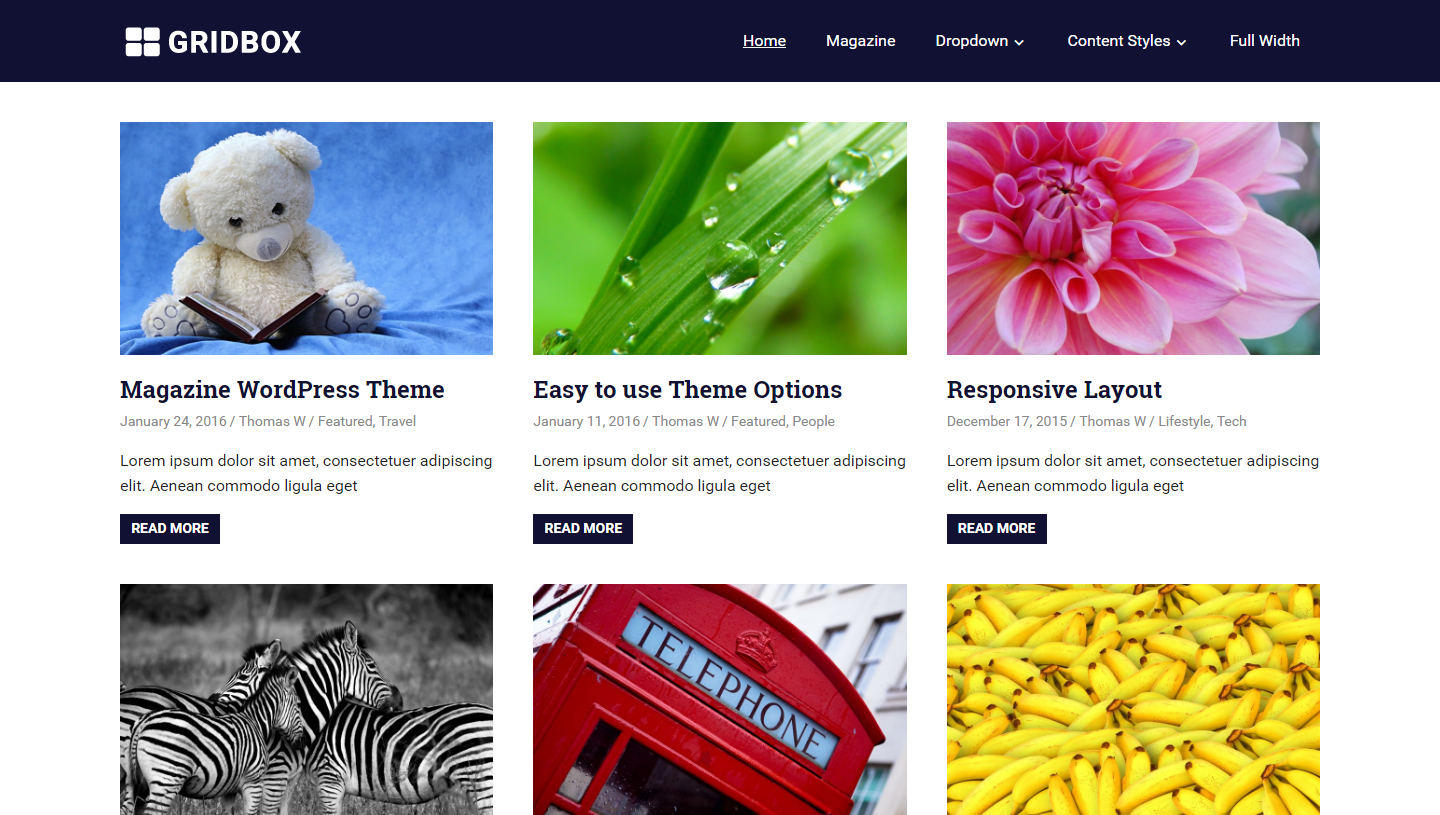 A free clean and solid WordPress theme featuring three-column grid-layout for posts. The theme is extremely easy to setup and works out of the box. It perfectly suits for simple magazine, blog or portfolio website. The theme is fully responsive and cross-browser compatible.
4. Boston Free WordPress Theme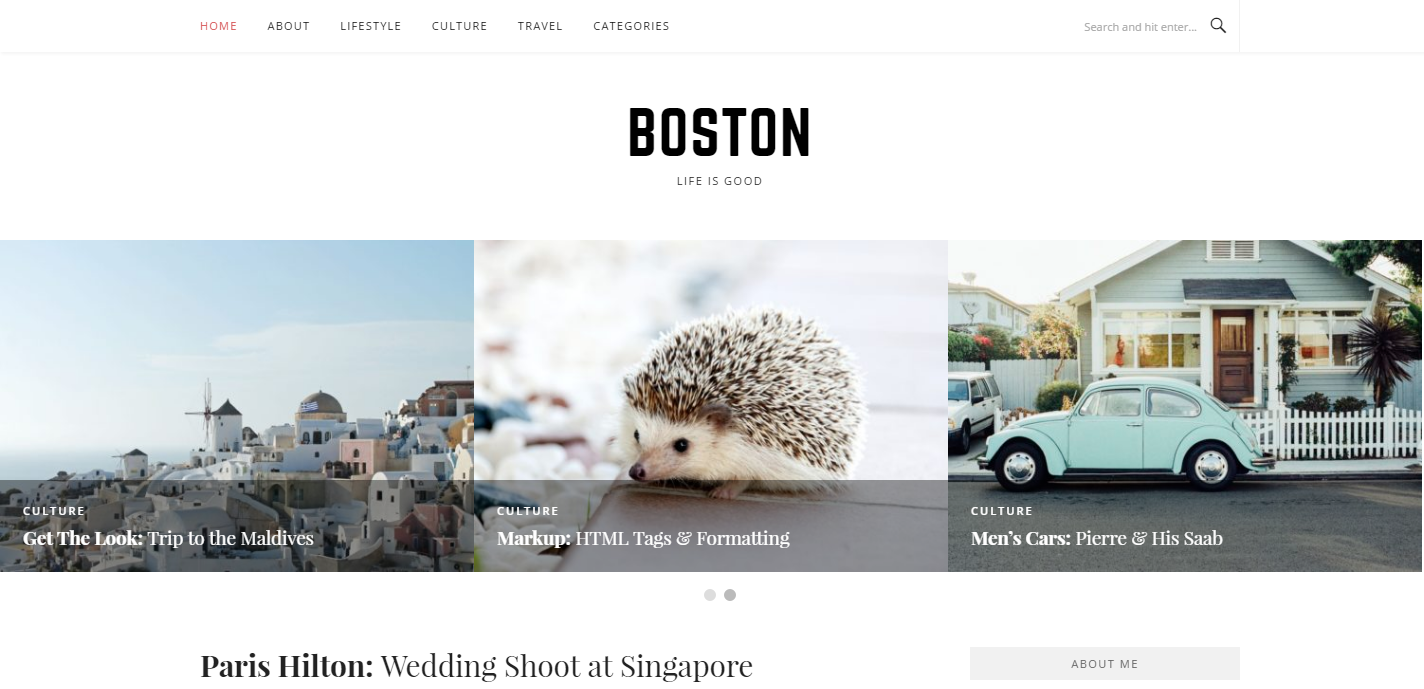 A nicely looking free WordPress theme available for those who want to share their thoughts, write about their latest findings. The theme is designed to fulfill any creative aims, it is fitted with the built-in theme Customizer, so it is very easy to edit and see the changes in live mode.
5. Journal Free WordPress Theme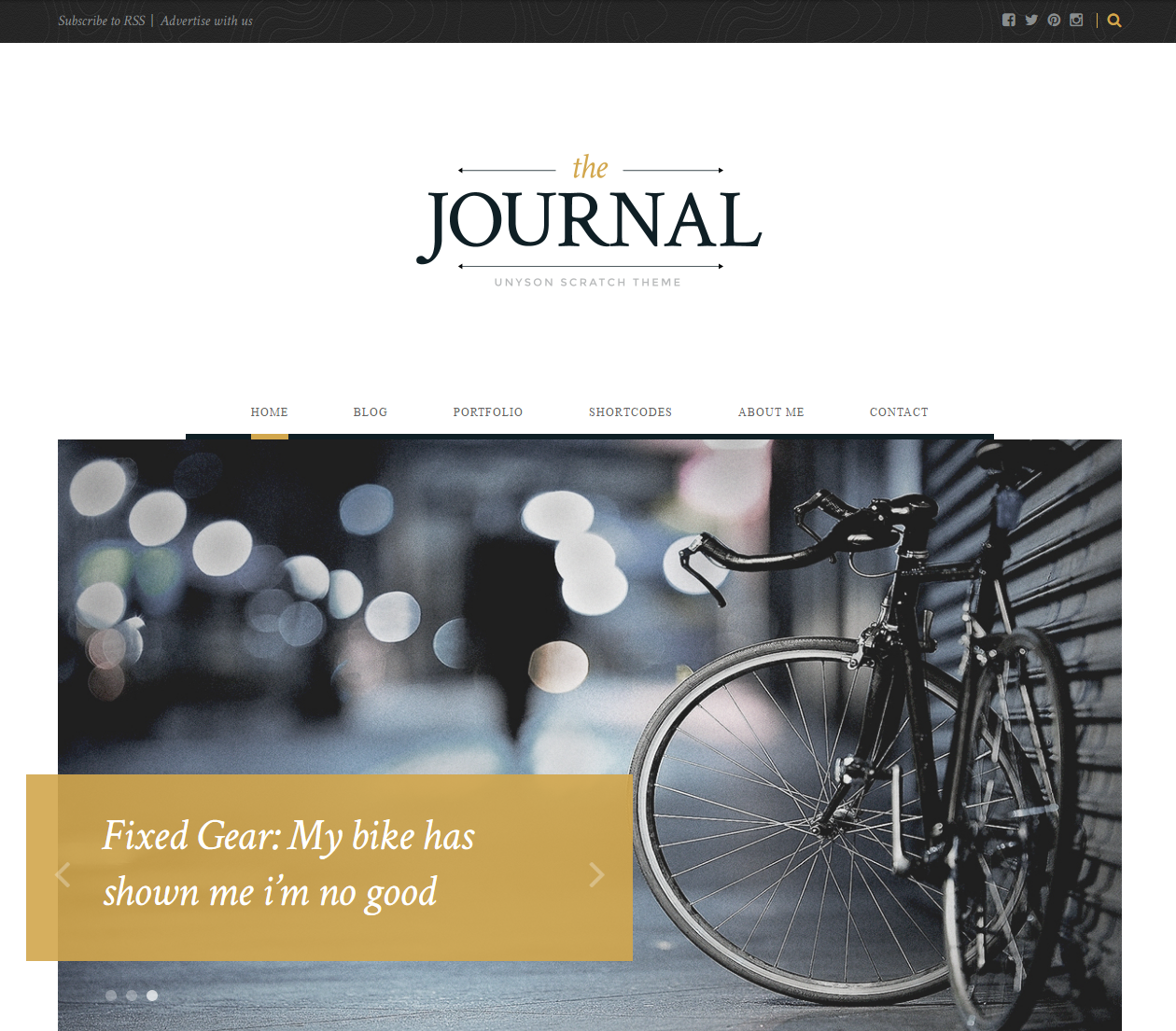 A free WordPress theme which is sure to change the feel and look of your website and take your blog or online magazine to the next level. The theme is highly customizable and easy-to-use one, you can change theme colors, backgrounds, upload any amount of content, and make lots of other actions to improve your design.
The Best Creative WordPress Themes with Premium Quality
The following gorgeous bunch of WordPress themes is designed with exceptional diligence and precision to create the most comprehensive solutions for your self-expression and your business promotion.
1. Aslan Premium WordPress Theme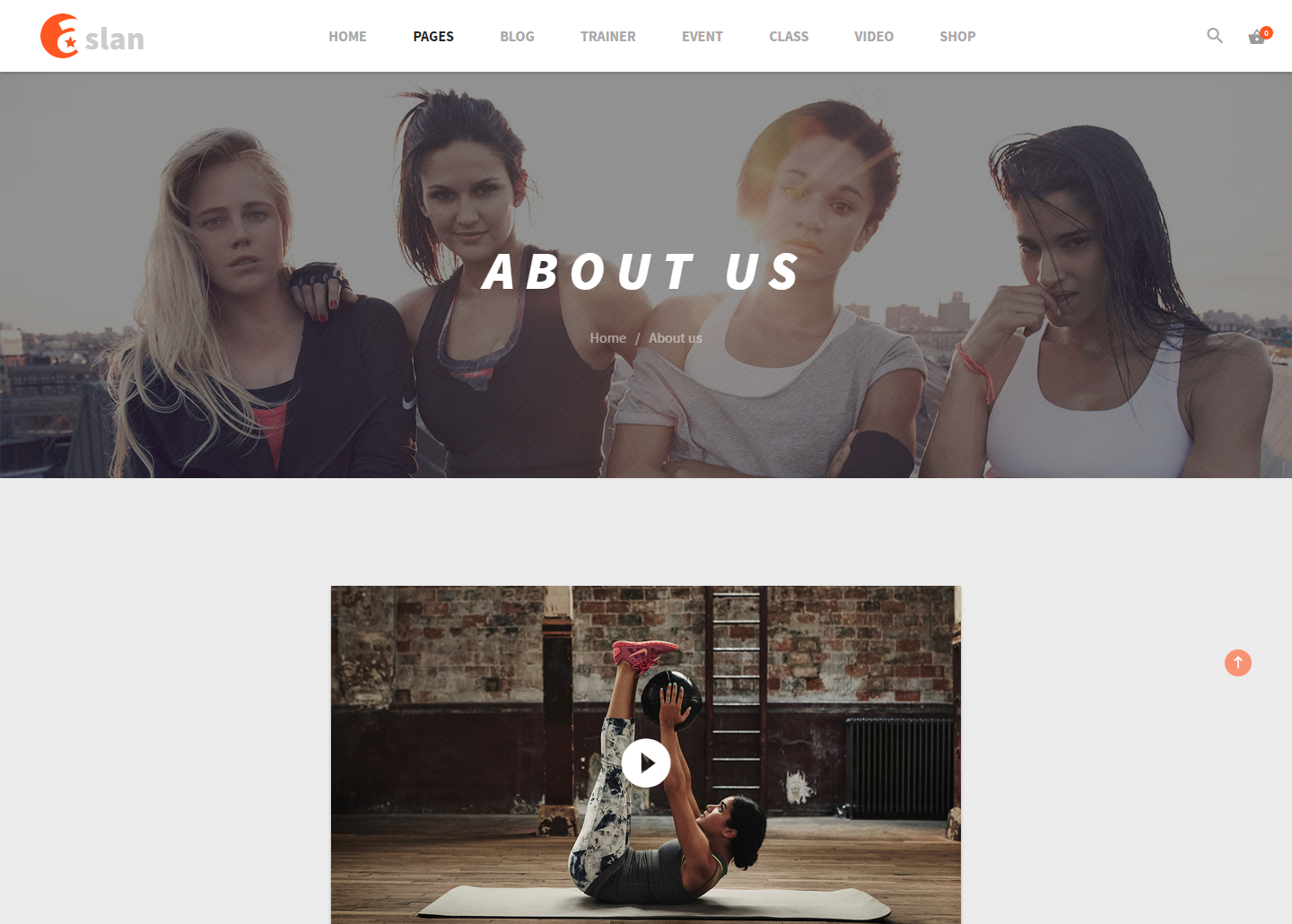 An ultimate modern premium WordPress theme made with care and available for fitness and exercise related websites. The theme is especially designed for the needs of health clubs, gyms, spas, fitness centers, and other sports facilities. Amazing features of the theme will help you grow your business and reach your sublime aims.
2. Albist Premium WordPress Theme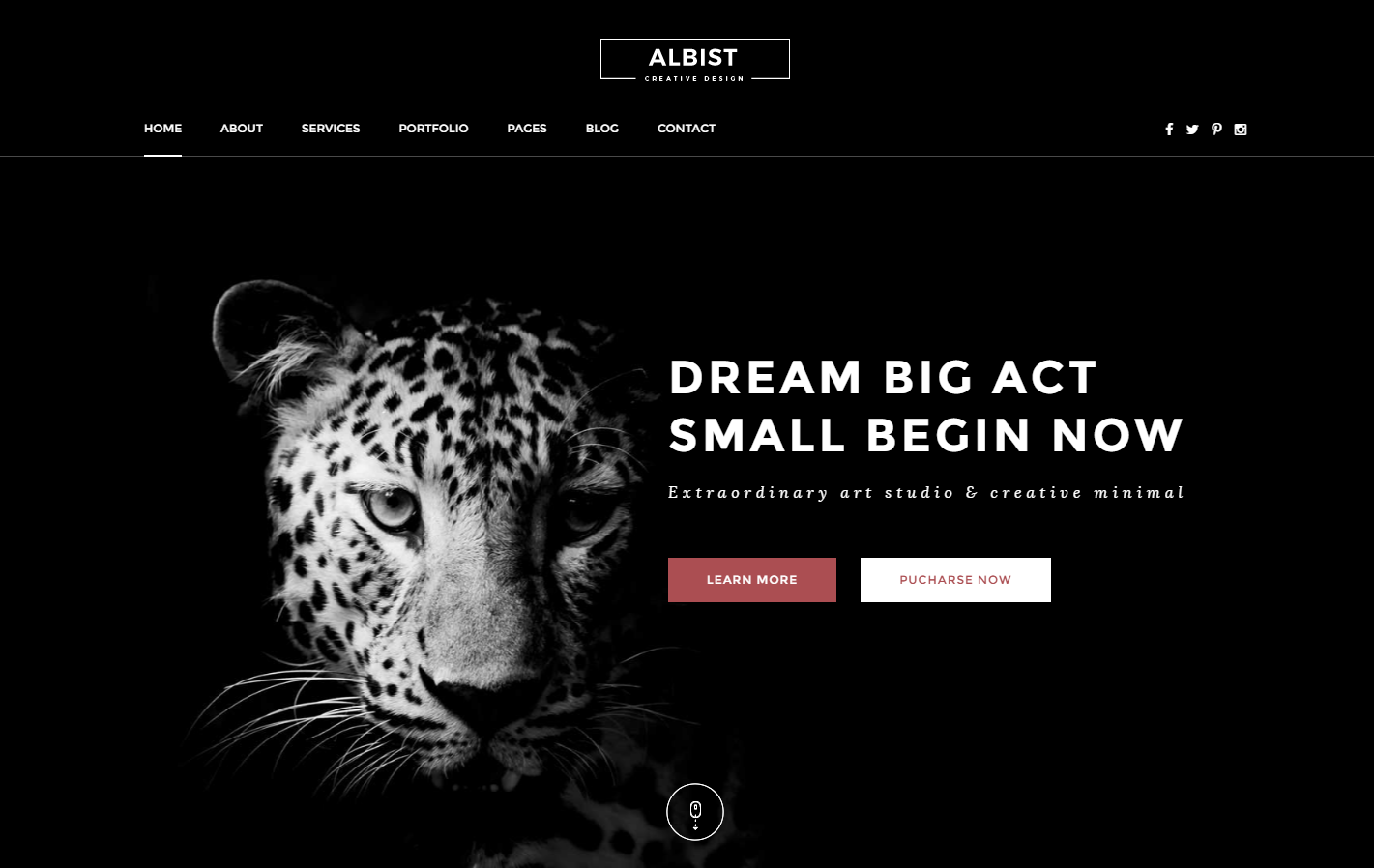 A minimal modern premium WordPress theme applicable for multiple purposes so you can choose it to create a website for digital agency, studio, designer's portfolio, and more. Unique elements, responsive and retina-ready layout, light and dark skin versions, revolution slider, and many other features of the theme will help to build a full-fledged website without an effort.
3. Kudos Premium WordPress Theme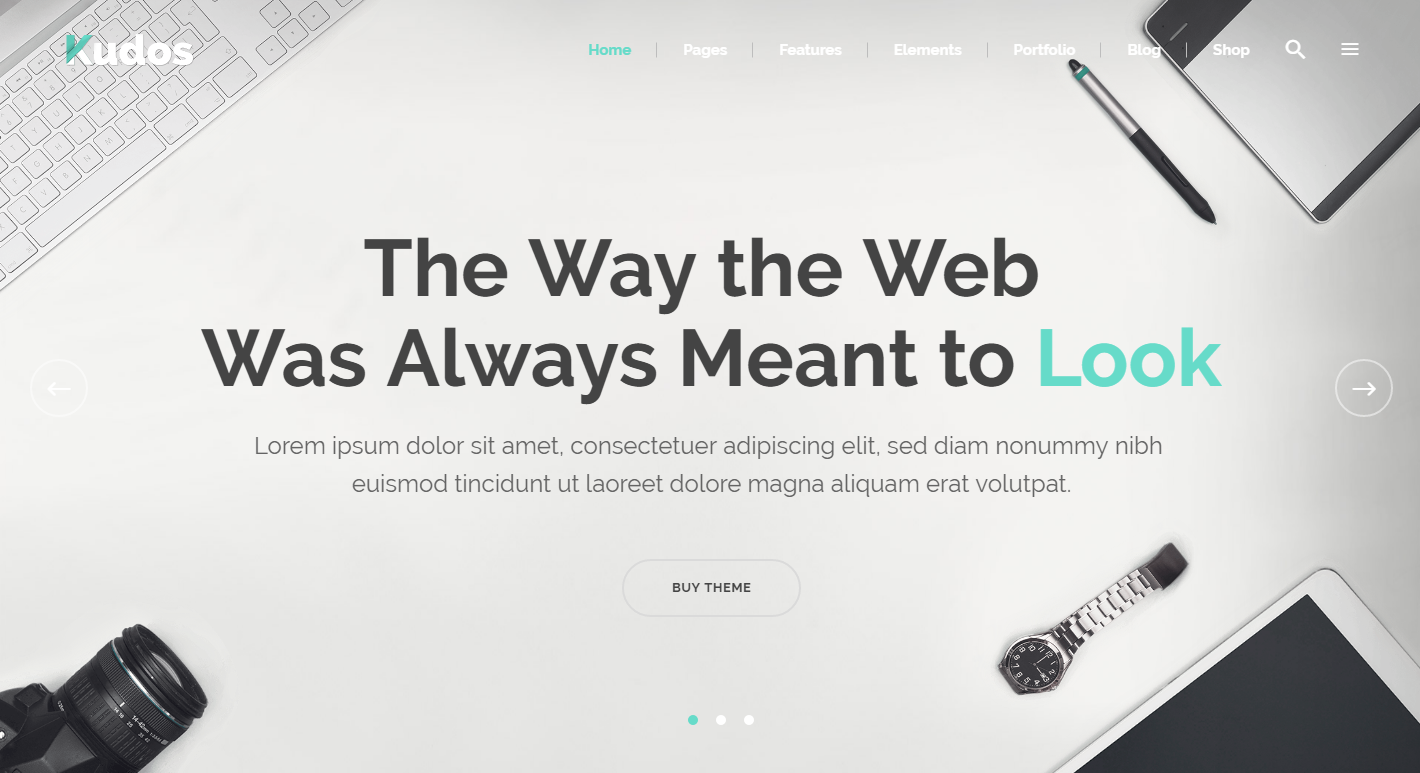 A powerful premium WordPress theme applicable for any type of creative portfolio and suitable to showcase your best works to the public. The theme is highly customizable and no coding knowledge is required to edit its pages with ease. Powerful admin interface allows to shift the feel and look of pages up to your ever-evolving requirements.
4. Ogden Premium WordPress Theme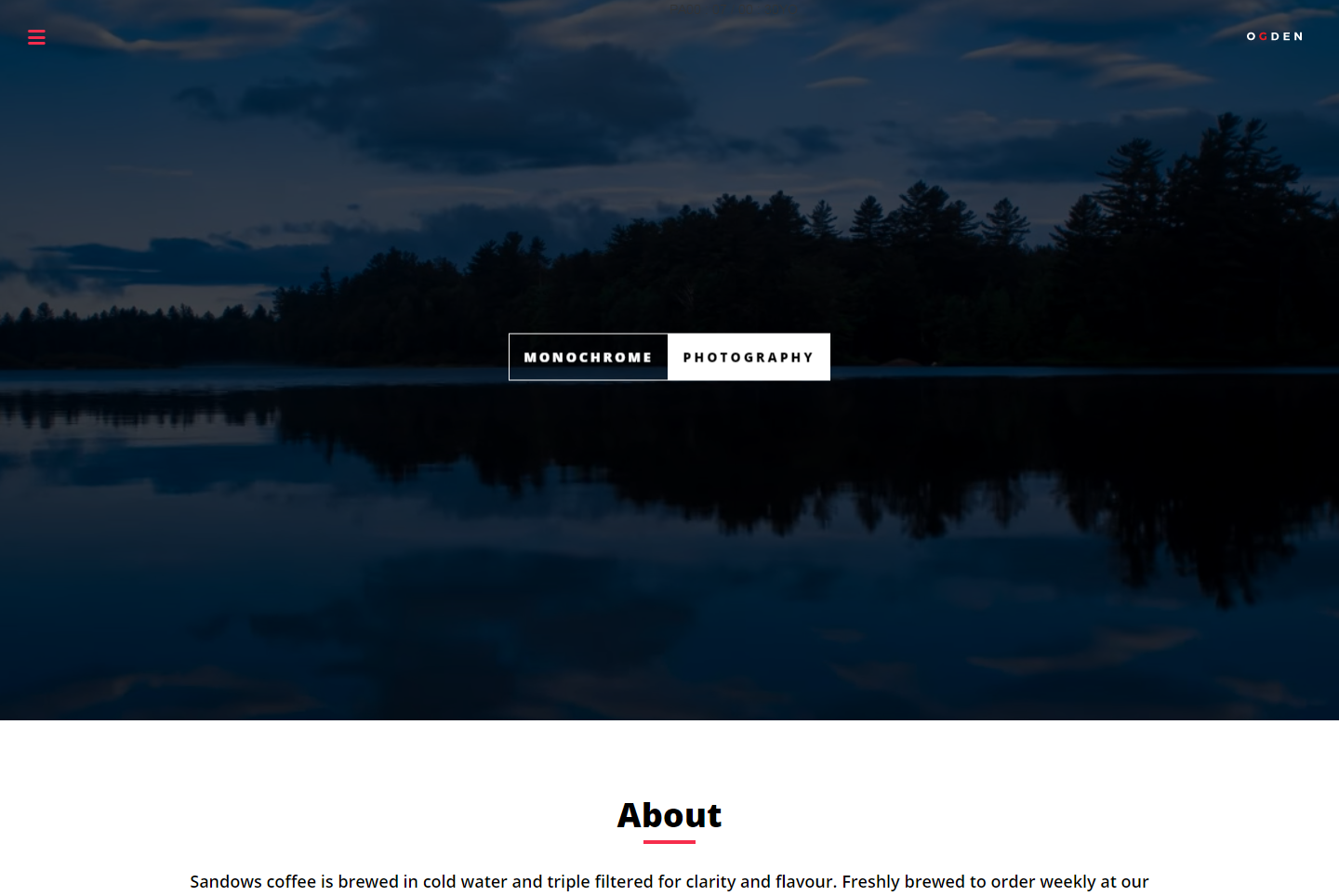 A creative premium multipurpose WordPress theme with clean and modern design and lots of useful features. The theme is suitable for creative agencies, creativity related businesses, freelancers, and more. The theme features 7 different homepages, fullscreen image sliders, fullscreen video, parallax effects, integrated Google web fonts, and more.
5. Avoova Premium WordPress Theme
A clean and minimal premium WordPress theme with a simple color scheme which makes it look sleek and modern. The theme is suitable for digital agency, studio, portfolio, promotional website, and more. The theme looks unique and advanced, it is perfectly organized, fully responsive and cross-browser compatible.
6. Barber Shop Premium WordPress Theme
A premium WordPress theme suitable for professional barber shops, hair salons, and beauty stores. The theme comes with mega menu, custom shop page layouts, custom slider plugins, unlimited color schemes, awesome form layouts, and 40+ readymade pages being extremely easy to modify and customize. Check it out.
7. Creative Premium WordPress Theme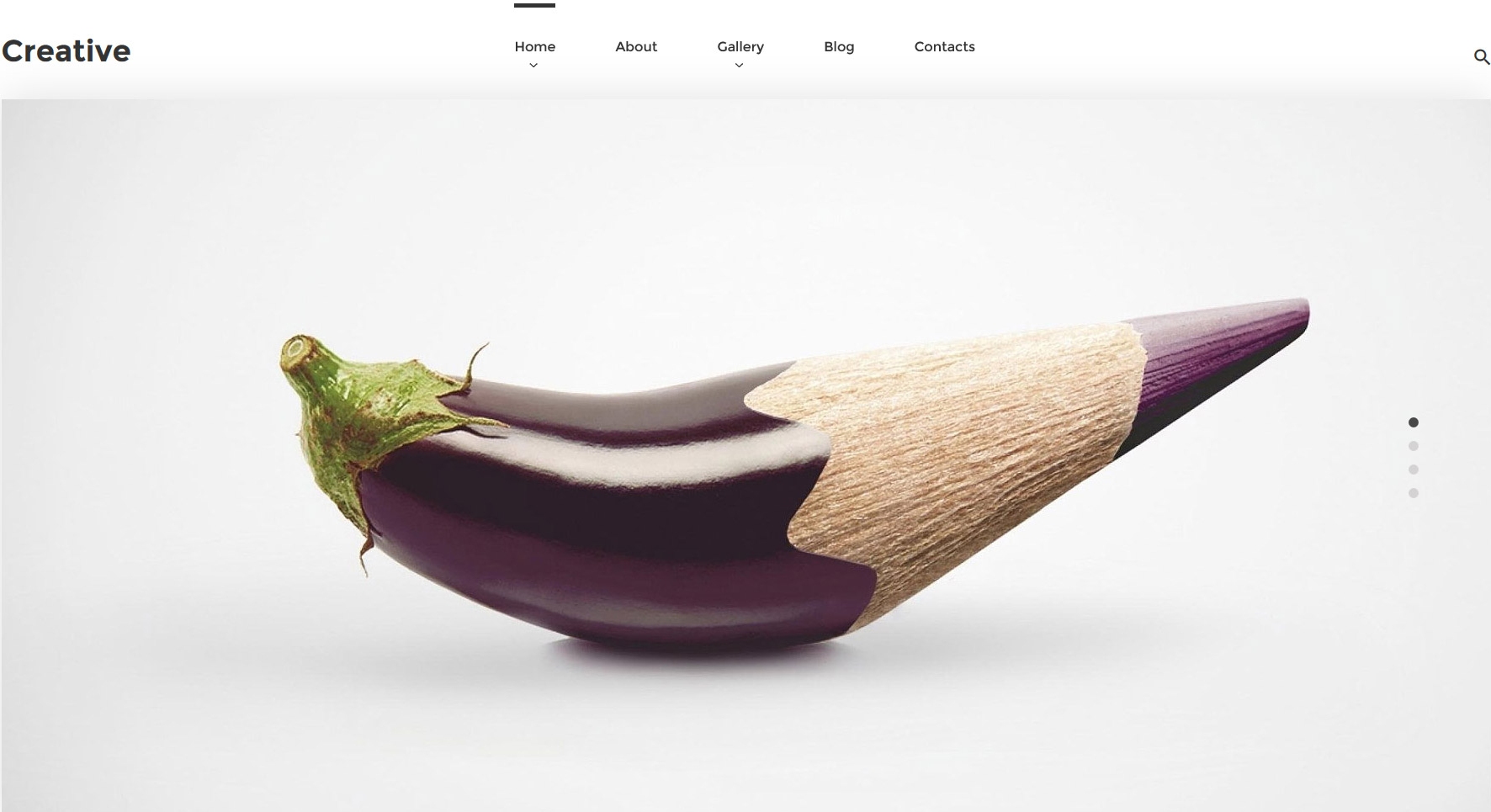 A great premium WordPress theme for art and photography websites designed in minimalist style. The theme features plenty of negative space allowing to focus users' attention at website's content. Huge photos, beautiful slider and neatly arranged transparent text-blocks make the theme look very impressive. The design is fully responsive and retina-ready.
8. Raspberry Premium WordPress Theme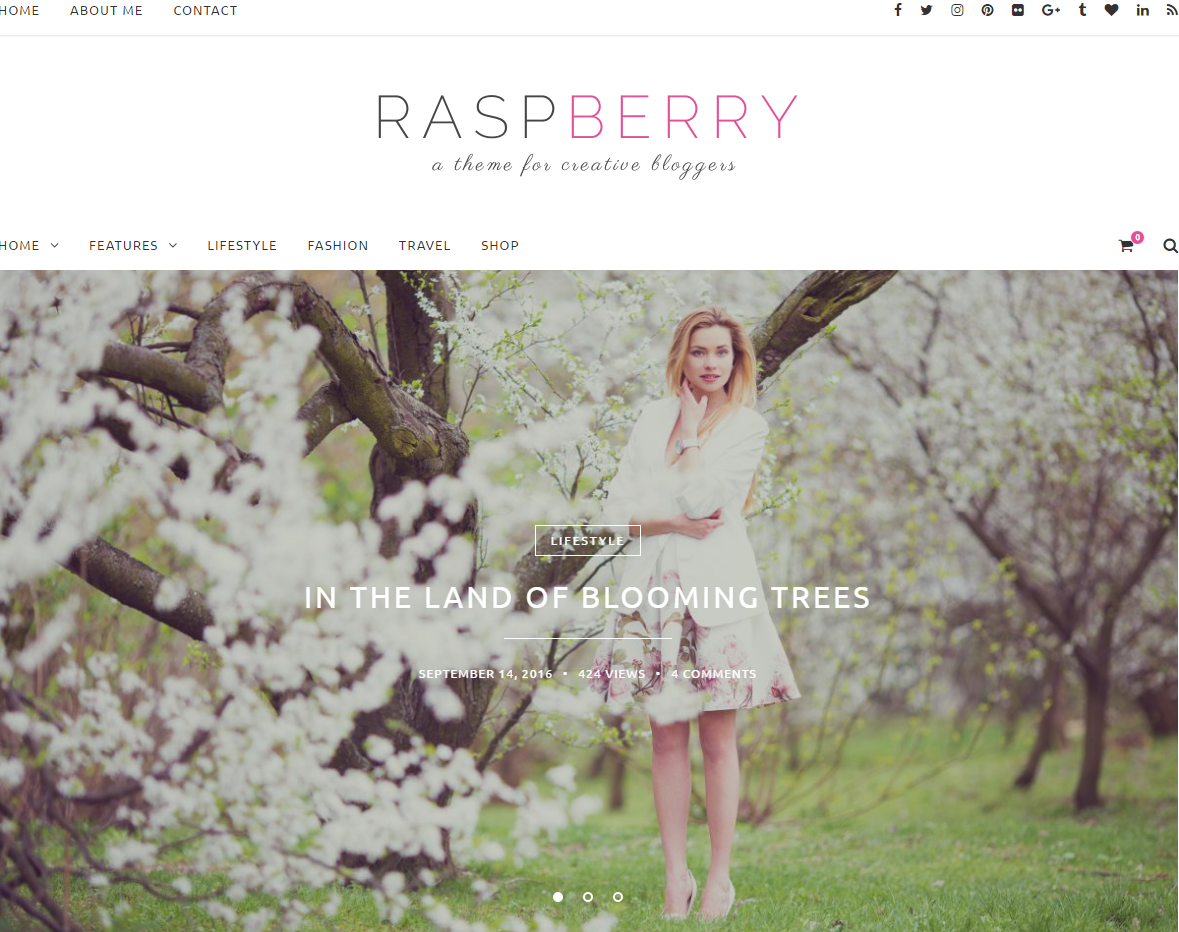 A classic and clean premium WordPress theme designed with precision and attention to detail. You can manage a hundred different settings using Customizer, and blog management never was so fast and comfortable. Each element of the theme is well thought and crafted with care. The theme is compatible with WooCommerce plugin.
9. La Rochelle Premium WordPress Theme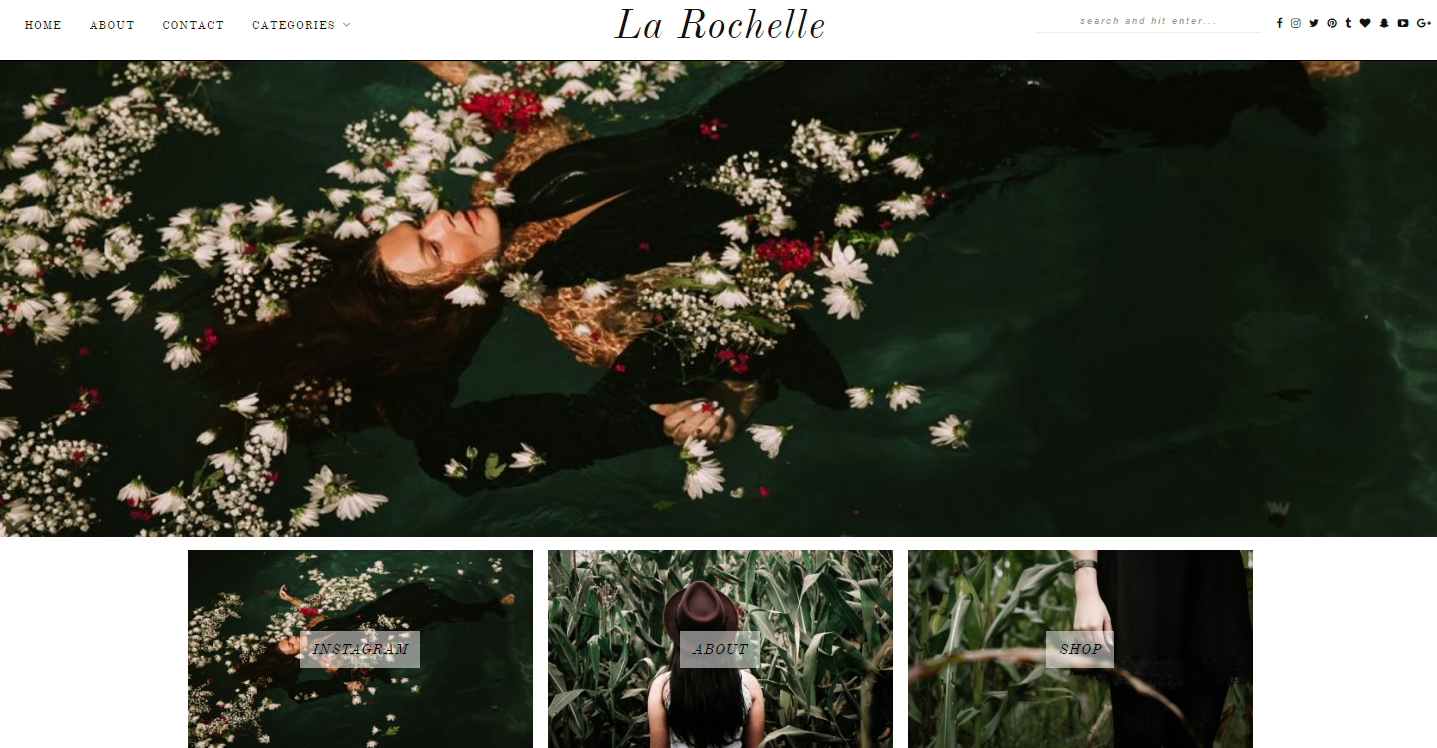 A premium responsive WordPress theme with simple yet outstanding design and lots of amazing features. The theme is suitable for personal blogging or online magazines. Full-width posts slider, featured pages area, grid style layout, and other great things will really make your blog stand out from the crowd and turn your visitors into loyal fans.
10. Exposure Premium WordPress Theme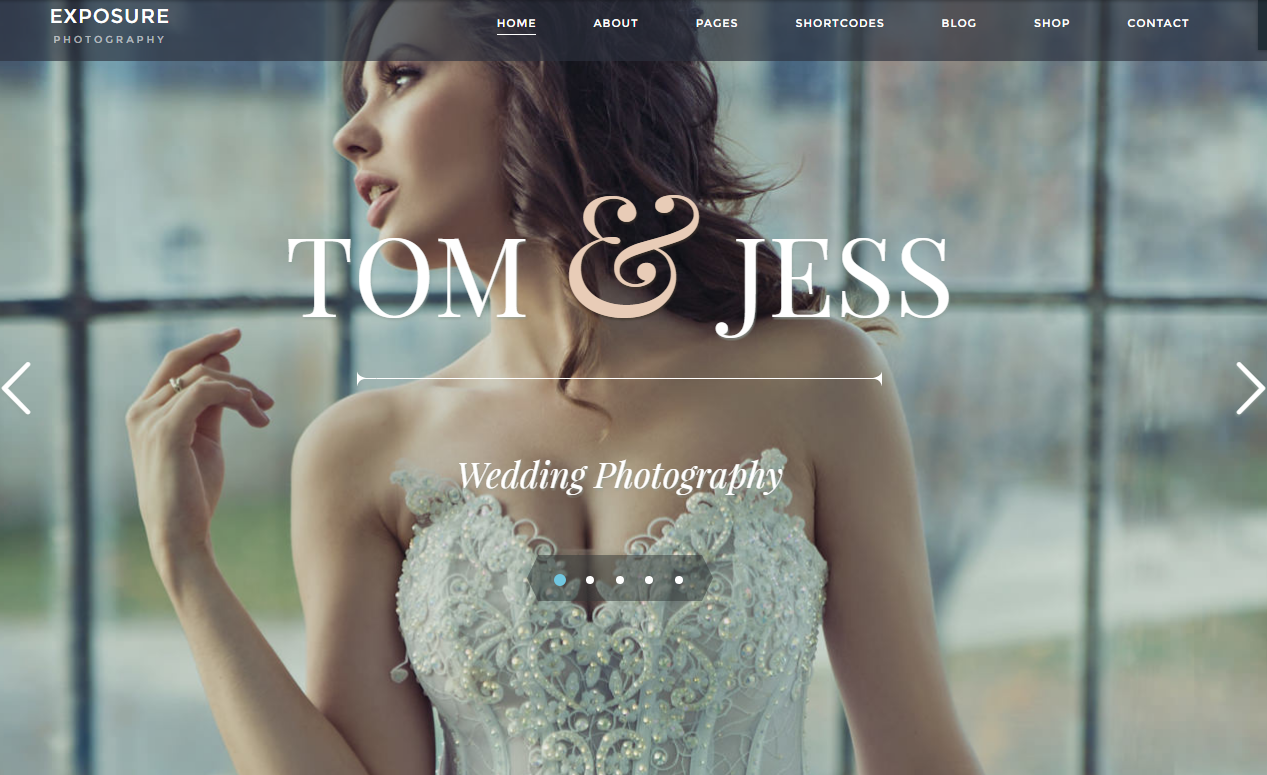 A nice premium photography WordPress theme which has all it takes for professional photographers and hobbyists alike. The theme can be appropriate for wedding photography album, portfolio website or creatives fond of telling stories online. The theme is fully responsive and cross-browser compatible.
Conclusion:
We hope that the mentioned above collection of WordPress themes will come in handy for your next project and you'll be able to choose the best design for it.