It's a great possibility to have a personal blog on the Web if you strive to share a part of your soul with some likeminded folks. If you are a skilled expert in a certain creative field or nature of business, it is highly recommended to get a professional resume or personal portfolio and attract lots of target customers.
All of these purposes are possible to fulfil if you select a professionally made readymade design and spend just a few hours to properly customize it and create your perfect full-fledged personal website. No specific skills are required, just choose a template and edit it up to your needs! Go ahead!
Designs from Our Team
Business One-Page HTML Template – Infinum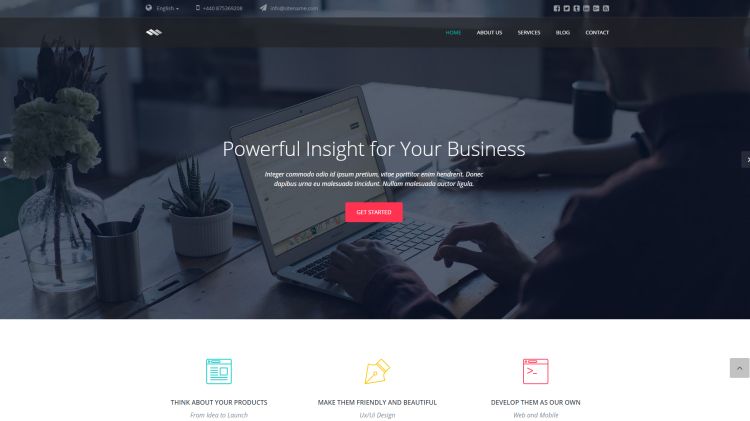 A powerful and flexible premium one-page HTML template available with a fully responsive layout and suitable for becoming a way-up solution for building a simple to use corporate website with simple and intuitive navigation and minimal design. Check out this elegant design to pick it out for your next amazing project.
Music HTML Template – Polyphonic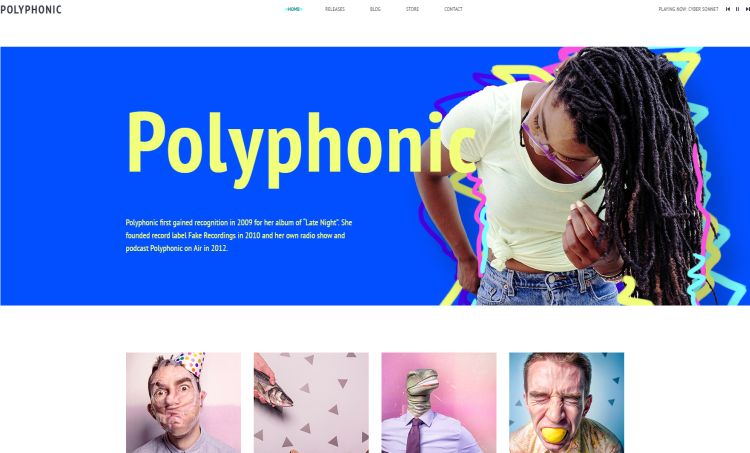 A stylish and minimal static one-page template crafted with HTML5 and CSS3 and specifically designed for creating a personal website of a singer, a musician or a music band. The template is flexible, fully responsive and comes with plenty of stunning features to make your web-presence as unique as possible.
Free Templates Made with HTML
Classy Resume Free HTML and Bootstrap Template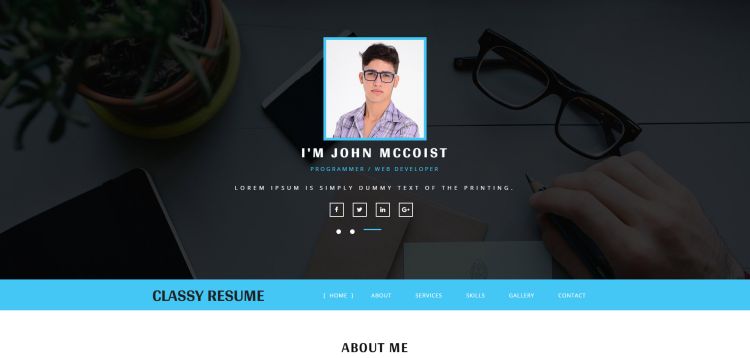 A personal category flat Bootstrap based responsive website template designed with HTML5 and CSS3 and available for creating a perfect online resume for any expert. The design boasts pleasant color scheme, nice hover animations, beautiful images, glyphicons, and many more amazing features.
Opulent Free HTML and Bootstrap Template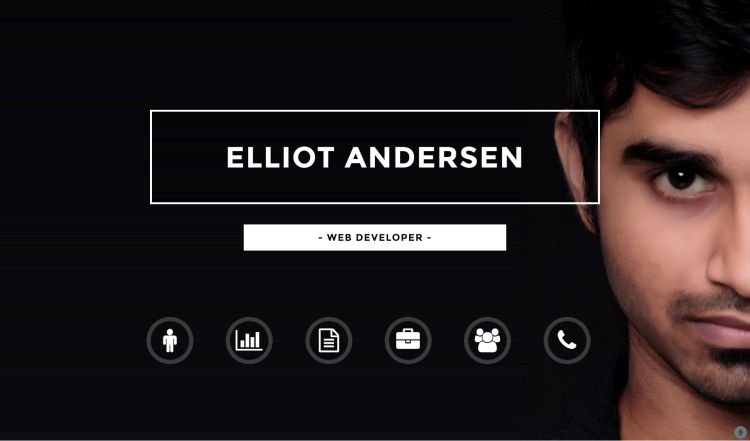 A personal category free HTML template based on Bootstrap and available with a completely responsive layout and very effective flat design. This design is something very sharp that allows you to self-present yourself in this advanced professional network. Check it out and share the experience online.
My Profile Free Responsive HTML and Bootstrap Template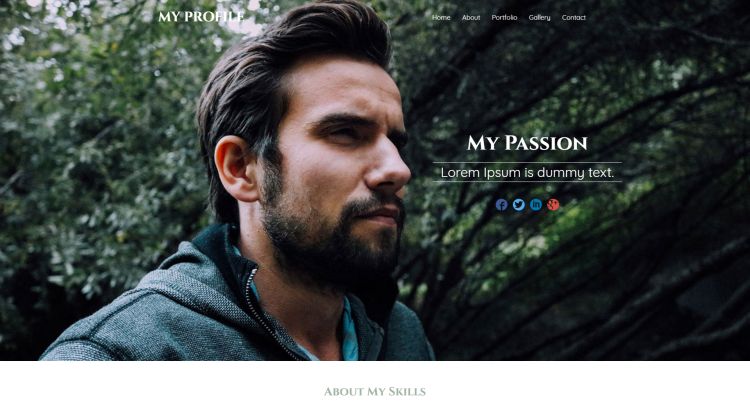 A personal portfolio category free HTML5 and CSS3 template grounded on Bootstrap framework and available with a fully responsive attractive design. This template is a great choice to enunciate the wave of target audience on your website. Download it, reload it and share the joy.
Premium HTML5 and CSS3 Templates
Texty Premium HTML Template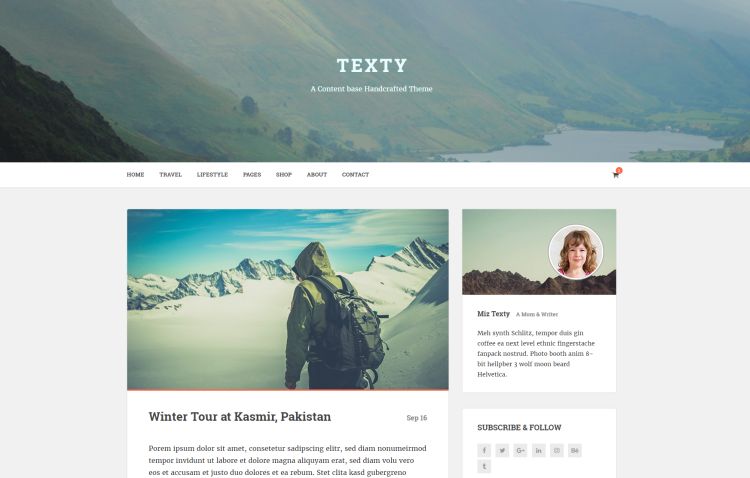 A super clean and content based hand-crafted multi-concept HTML template designed especially for a full-fledged blogging website. This template is a good solution to highlight your content in a beautiful and professional manner and demand the attention it deserves. Astound and surprise your visitors with genuine content without distracting their attention.
Hundop Premium HTML Template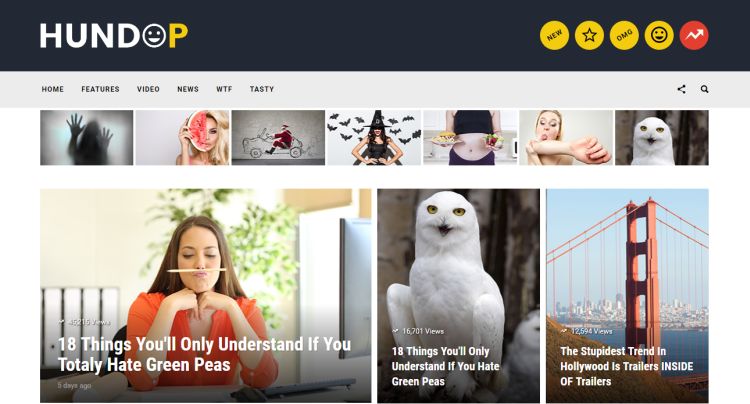 A really complete viral magazine template designed with premium quality and responsive layout. the template allows to create a fully functional tabloid in the fastest possible way. You'll get a number of elegantly made post formats, a custom grid system, eye-catching typography, easy-to-customize and pixel perfect design.
MyCV Premium HTML Template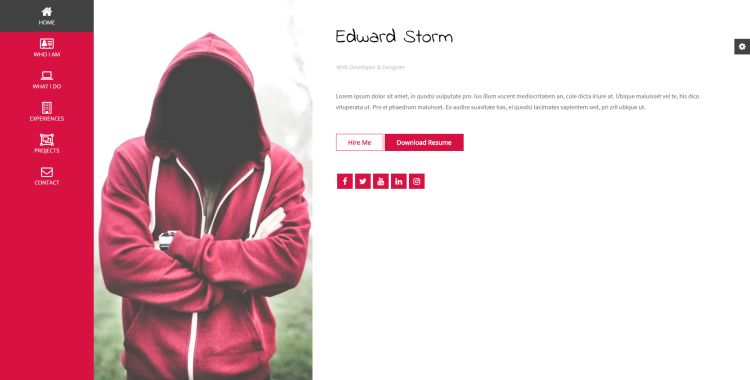 A clear and fully responsive personal business card template with well-organized and perfectly structured layout as well as a responsive design. The template is simple to customize and manipulate as well as available in 4 different colors including pink, blue, orange and green.
Cooper Premium HTML Template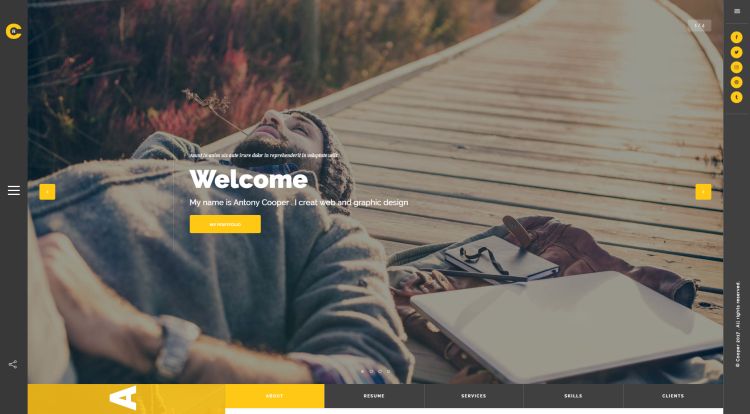 A professional, fully responsive and multipurpose personal HTML template which comes with scrolling page built to showcase your top-notch works in the portfolio. The template is made specifically for designers, photographers, illustrators, video producers, architects, and other creatives. This is an attractive and easy way to share your expertise with clients.
Sole Premium HTML Template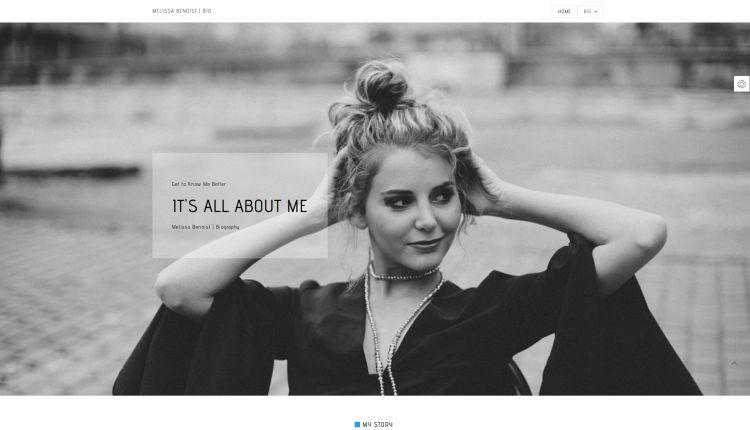 A completely unique premium HTML template based on minimal concept. It comes with resume, biography, portfolio and blog ready-made designs. The template is built to tools like CSS3, Saas, animations, and more technologies to ensure great performance and a fully responsive layout.
Voix Premium HTML Template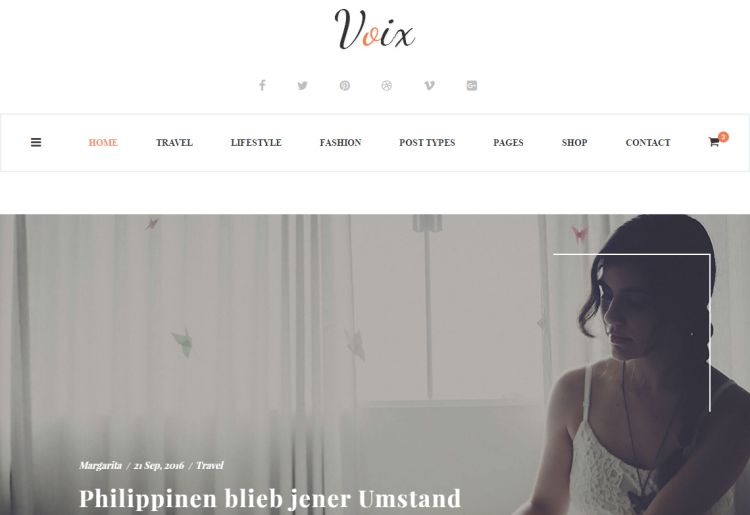 A clean and modern premium blogging HTML template built for your website. It comes with a lot of elements and awesome components helpful to create a full-fledged personal site for your strong online presence. The template is suitable for those who want to show their content with a clean and beautiful design.
Master Premium HTML Template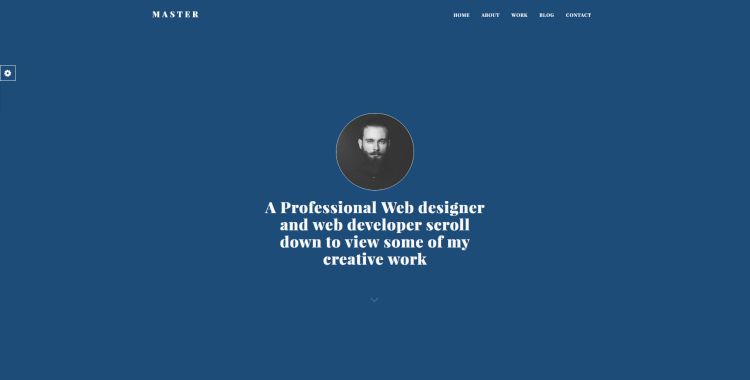 A top-grade premium HTML5 and CSS3 template which is designed with JS and jQuery technologies in addition to the basic ones. Show your content in a clean and beautiful manner and show off your best works in your perfectly made online portfolio. The template is fully responsive and cross-browser compatible.
Rose Premium HTML Template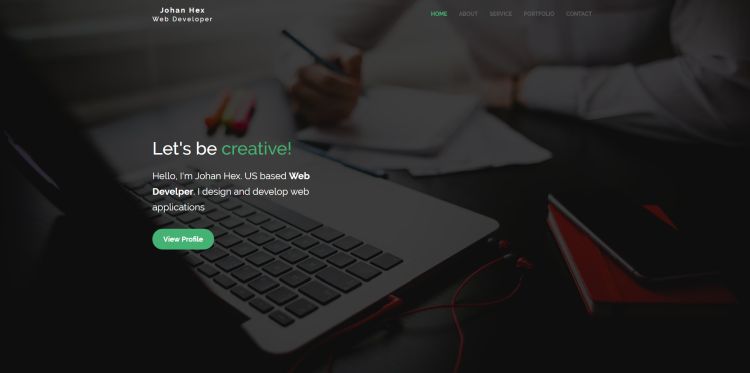 A simple and creative HTML template designed to showcase your personal information and portfolio to the target clients. The template is designed with modern technologies such as HTML5, CSS3, JQuery and Bootstrap framework making it fully responsive and adapted to any device. Any creative designer, photographer or developer can choose this design as a personal space to share their works on the Web.
Baloon Premium HTML Template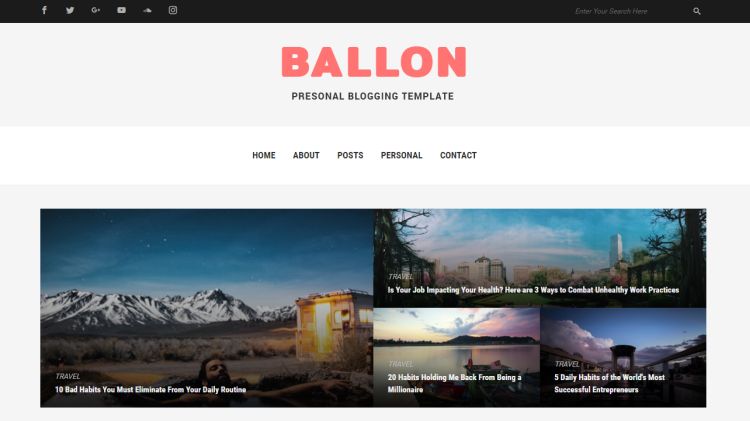 A responsive personal blogging HTML template helpful to create your own blog on the Web. You can choose it either for travel, food, personal or lifehacks blogs as well as customize it for any other subject-oriented website. Its clean and well-organized design with nine homepage versions which is sure to be the perfect solution for your next project.
Resme Premium HTML Template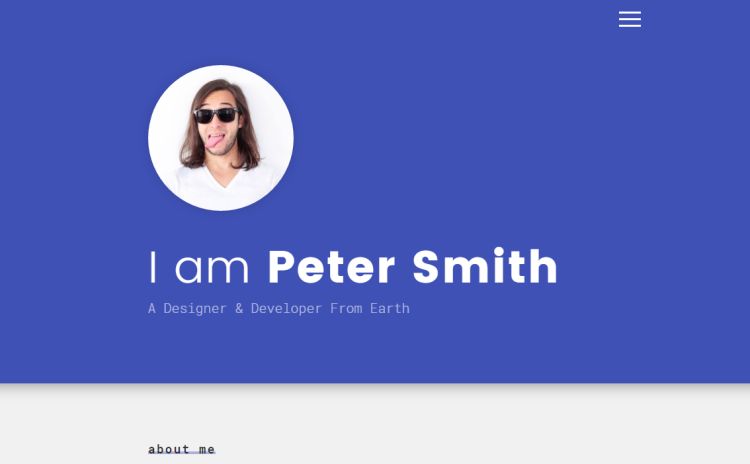 A modern, and creative personal HTML Template containing beautiful material design animations and available with a fully responsive layout thanks to being based on Bootstrap framework. Use this template to make your personal site stand out from the crowd no matter what type it is.
Conclusion:
We hope this collection of personal templates will be very helpful for your next creative project.