We've collected some of the best templates that are going to become exceptionally useful frameworks for building your websites of any kind and purpose. These are templates for websites and applications and they come with a lot of features.
AdminDesigns – Bootstrap Admin Template Framework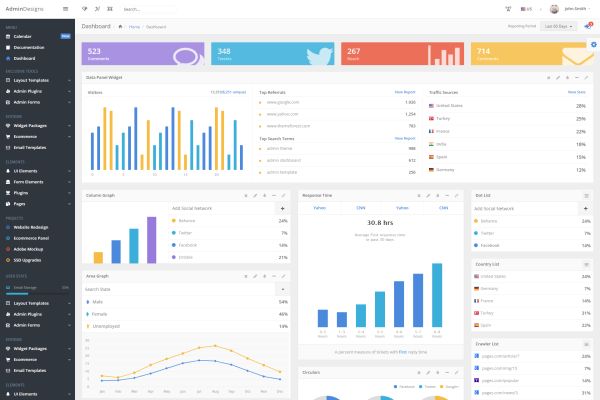 This is more than your typical admin dashboard. It is built on Bootstrap 3 and contains the tools you need to make your next project web app a success. It already includes custom tools unique to the AdminDesigns framework, as well as countless handpicked and optimized plugins.
vPanel – Application Framework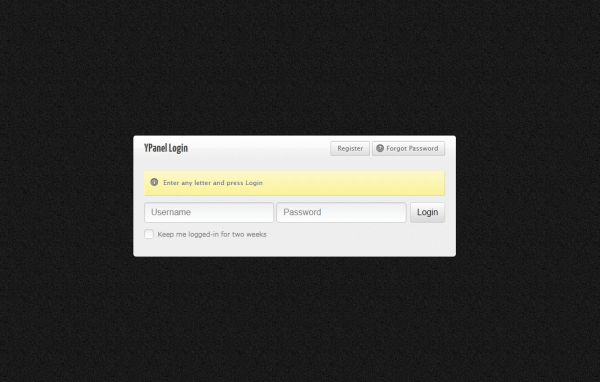 An application framework with all the necessary features and tools you would need to build an admin panel or a software-as-a-service app. It comes with an html template version, so you can use it with other frameworks, and a zend framework ready version.
vPad – HTML5+CSS3 App Framework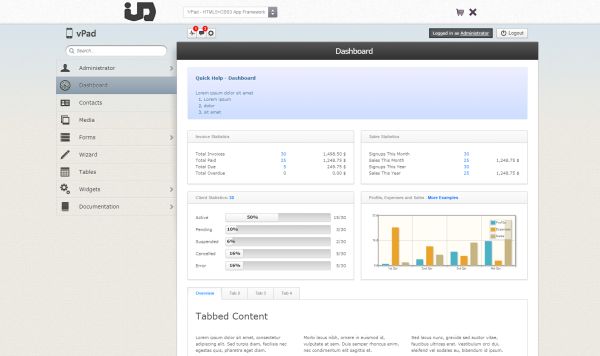 vPad is an easily customizable, feature packed html5+css3 web application template. It is HTML5 and CSS3 compliant, it has fluid layout which is iPhone and iPad friendly, comes with live search, based on 960 grid system, and has much more features.
StartUp – Website Framework for Startups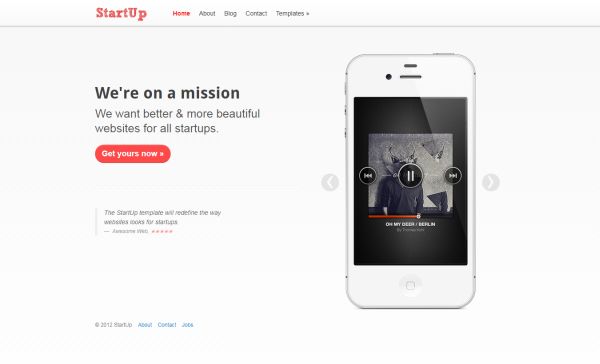 Whatever product you're inventing you'll find here a template for your needs. iPhone and iPad apps, web apps and desktop apps, regular, and non-digital products – all is covered.
COLOURcode – Professional Interface Framework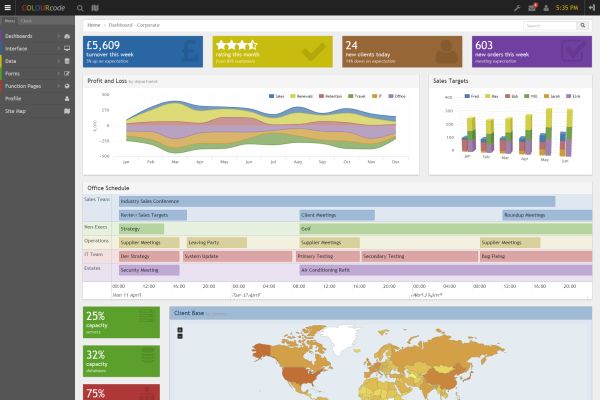 A new kind of admin template that will suit any application type, although it was specifically designed for those who like to use colour to boost usability through context and association. It is fully responsive, based on the latest Bootstrap 3, and has been extensively tested with recent desktop and mobile browsers.
GearBox – Modern, Responsive, Adaptable Framework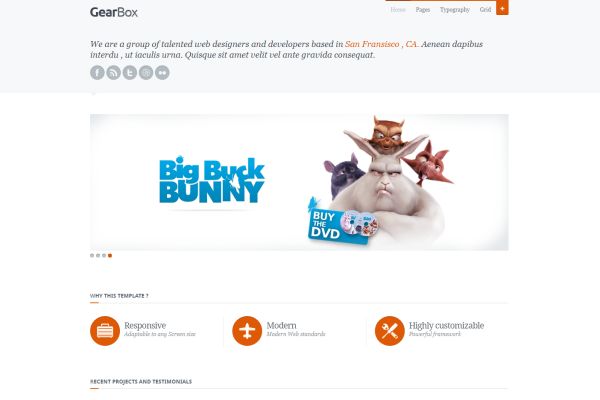 A responsive HTML template built on the highly customizable, easy-to-use and SEO friendly framework. Since it is build on dimensional Grid, customizing the layout is a piece of cake.
React – Responsive Multi-Purpose WordPress Framework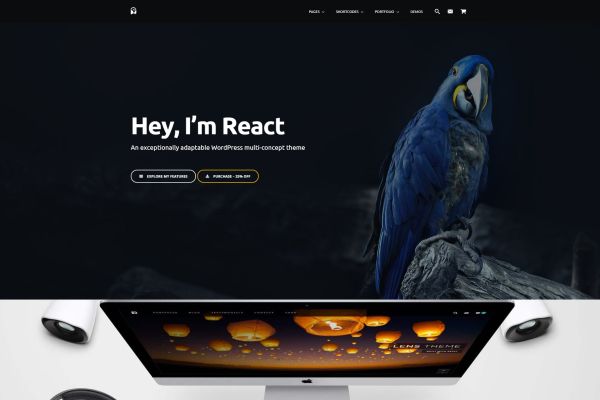 The design, layout and multimedia capabilities of React will let you create stunning websites. This is a feature packed theme that includes and supports the best WordPress tools: WooCommerce, Revolution Slider, Go Portfolio and our very own Quform.
Edumix – Foundation Zurb Admin Dashboard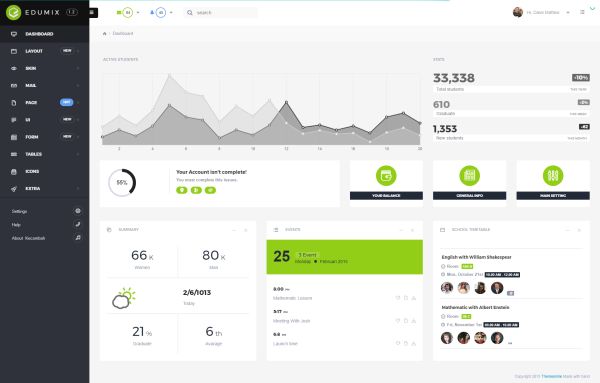 This is the first admin template built with a foundation framework. Foundation is the most advanced, responsive front-end framework in the world. The framework is mobile friendly and ready for you to customize it any way you want to use it.
Use readymade solutions and create your awesome app or website.