This is a collection of email templates with online drag-and-drop builder which allows to create emails with the help of intuitive interface. All of them are compatible with Mailchimp and CampaignMonitor, include a lot of modules and multiple other features.
Benedict Email-Template + Online Builder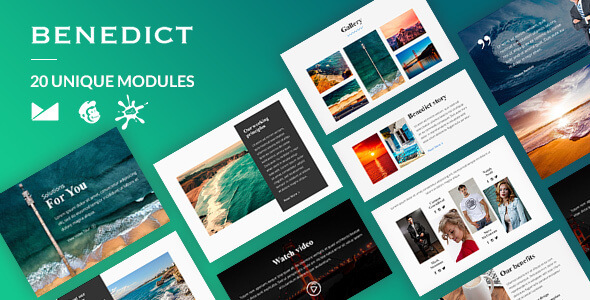 An online drag-and-drop email template builder which comes with 20 unique modules, unlimited colors and variations. It supports multiple export options including HTML, MailChimp, CampaignMonitor, and more features.
Orley – Responsive Email Template + StampReady Builder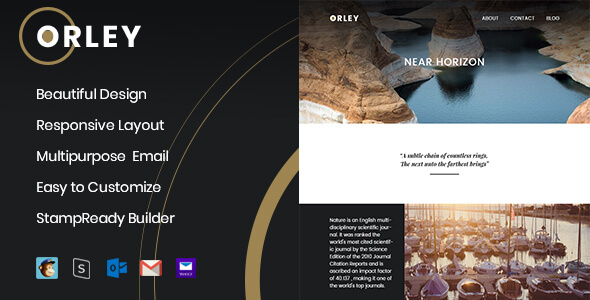 An email template with creative design and responsive layout. It is a StampReady builder, Litmus tested. HTML file works with iContact.
Black – Multipurpose Responsive Email Template With Online StampReady Builder Access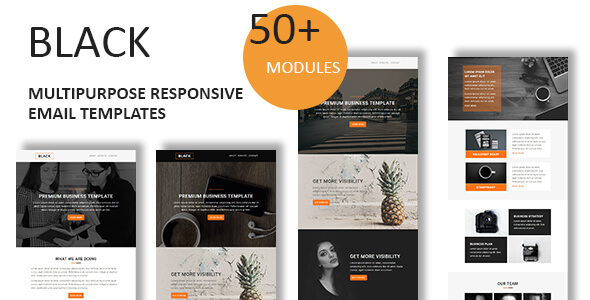 A multipurpose responsive email template designed for corporate, office, business and general purposes. It comes with more than 50 modules, drag-and-drop Stampready email builder, Mailchimp and CampaignMonitor builder.
Email App – Responsive Email Template Minimal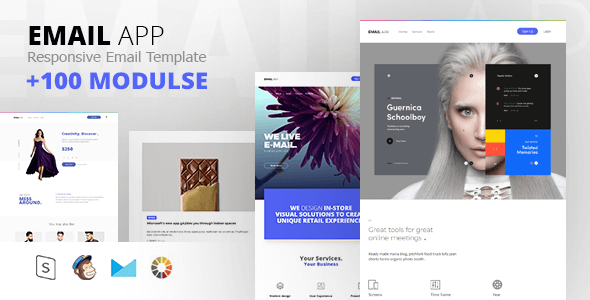 a responsive email template with drag-and-drop Stampready builder. It comes with unlimited colors, comes compatible with CampaignMonitor and Mailchimp.
Courtney – Responsive Multipurpose Email Template + Stampready Builder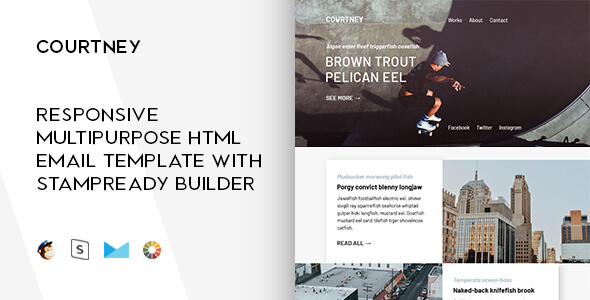 Drag-and-drop Stampready template builder ready for Campaign Monitor and Mailchimp. It is made with hybrid coding, Litmus tested, supports background images in Outlook.
Manoo Email Template + Online Emailbuilder 2.1
A great email builder created in a modern and clean style. This is a great tool to present your products or services or engage people to subscribe for your updates if you run a blog. More than 20 modules are available.
Event – Multipurpose Responsive Email Template With Online StampReady Builder Access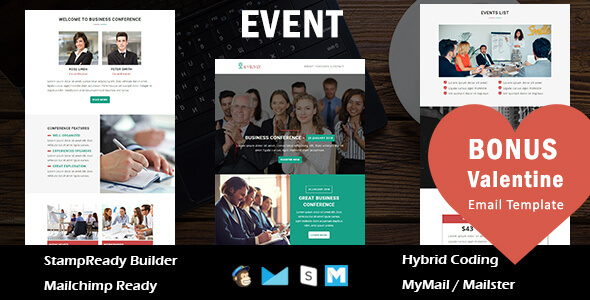 A multipurpose email template designed for business, consulting and financial niches. It comes with bonus email template for the St.Valentine's Day. Stampready drag-and-drop email builder.
Altisc – Responsive Ecommerce Email Newsletter with Online Builder Stampready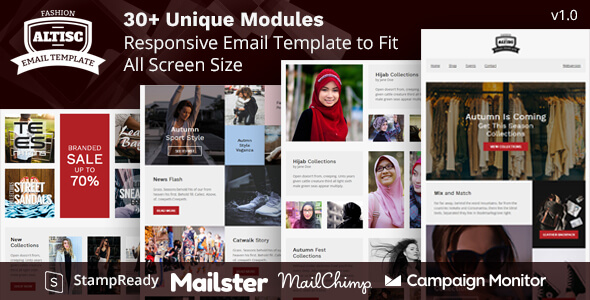 An email template that will make your product look elegant and professional. Stampready online builder, compatible with Mailchimp, CampaignMonitor, MyMail. Outlook background support.
Gladis, Business Email Templates Pack + Builder Access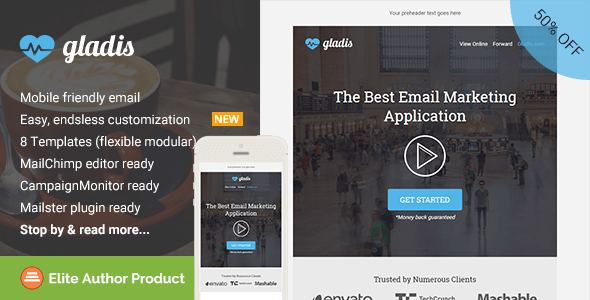 A complete email marketing template set for multipurpose use. Gladis comes with flexible modules helpful to create and mix your own preferred layout. It's mobile friendly, and major email clients compatible.
Linx – Responsive Email + StampReady Builder
A responsive email template with online editor. It comes with unlimited colors, optimized code, MailChimp, StampReady, Campain Monitor compatible.