The following cool WordPress plugins are not just compatible with Layers WP but also provide you with a huge potential and comprehensive functionality to easier run your website. They will help to manage your ads, email subscribers, your SEO, menus, etc. Check them out!
Acelle Connect – WordPress Plugin for Acelle Mail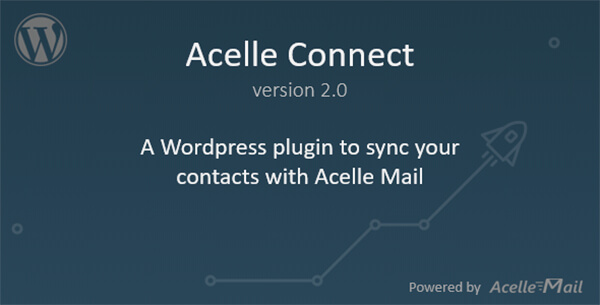 A WordPress plugin which allowing to keep your WP contacts synchronized with your mail list in Acelle Mail – an email marketing web application. You will need to create a mail list in an email marketing application like Acelle Mail or MailChimp and then import your contacts from WordPress to the mail list.
WP Adsense Guard Plugin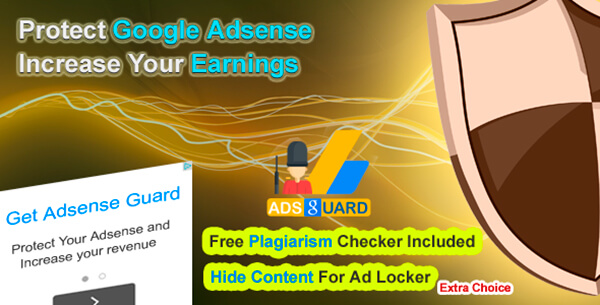 A plugin letting you to add unlimited Google ad units as well as detect the spam ads. You can easily edit and/or delete the existing ad units. Every ad unit has shortcode which you can easily insert into any content.
HashBar Pro – WordPress Notification Bar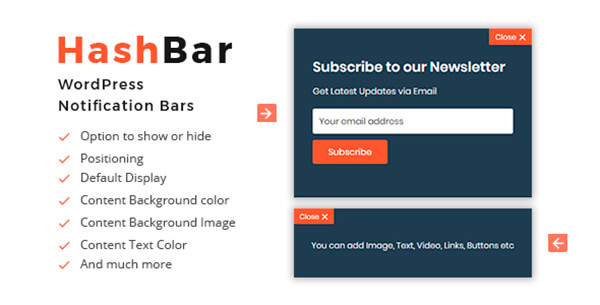 A WordPress notification/alert/offer bar plugin allowing to create unlimited notification bars to notify your customers. This plugin has the option to show email subscription form, offer text and buttons about your promotions.
One Click Optimization – WordPress Speed Optimization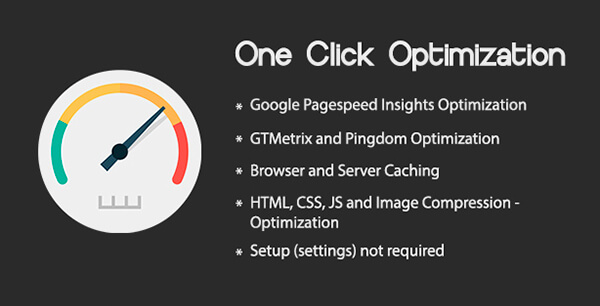 Start optimizing your website without the need to setup and code the information. You can run this plugin with one click. Its features include GZip compression, HTML compression, HTML, CSS and JS optimization, and more.
WordPress Longtail Keyword SEO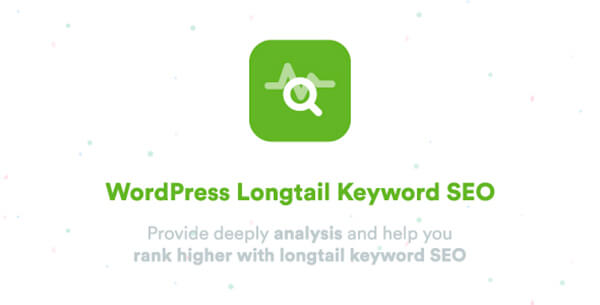 A solution which allows to research keywords for your content with detailed search volume, CPC, competition rate. Know your keyword, improve your content. WordPress Longtail Keywords SEO will suggest you the keywords related to the main topic and your content.
Fanpage Persistent Menu – Plugin WordPress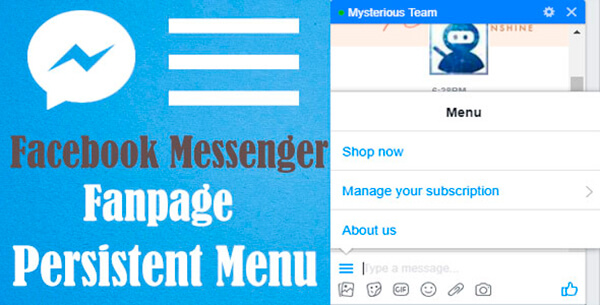 A persistent menu can be set for your bot to help people discover and easier access your functionality throughout the conversation. This menu should contain top-level actions that users can enact at any point.
Wheel Navigation/Tabs For WordPress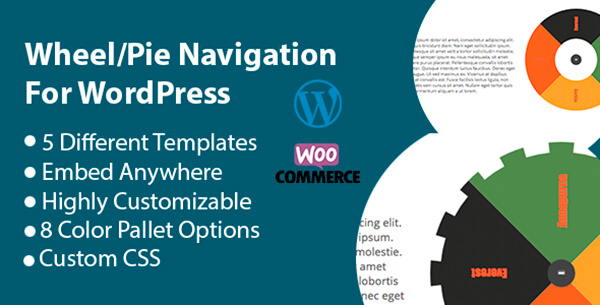 A powerful WP plugin for adding interactive menus and tabs. You can easily add as many tabs as you want on the wheel and display content for the tabs. Choose from 6 different templates and customize them as you wish.
Helium: WordPress Full Screen Menu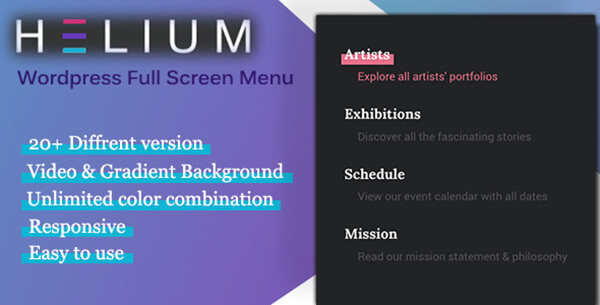 A creative menu which supports video and gradient background with 10+ overlay svg animation effects, and has 8 different menu layouts to be different from other menus.
Wooslide Product Slider WordPress Plugin WooCommerce Responsive Product Gallery Slider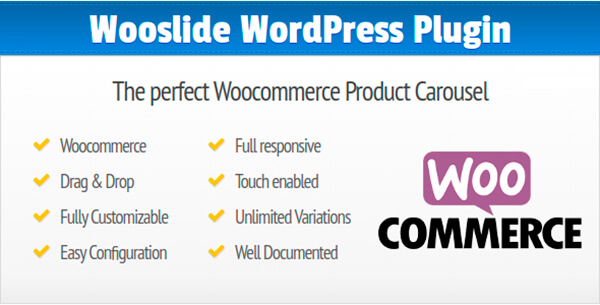 A plugin specially developed for WooCommerce and its products. All products with content are automatically detected and can be easily used with the help of drag & drop functionality. The carousel slider is fully customizable and fully responsive.
PVR – Coming Soon Plugin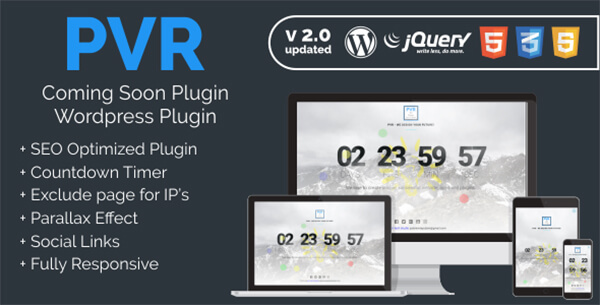 A coming soon/under construction solution which is the best way to show your clients that your site is going to be launched very soon. It replaces a default maintenance page with a stylish countdown to show how many time is left to put your site online.