Self-promotion is always essential both to graphic and web-designer if they want to reach success in their field. The ability to brand yourself is the straight path to reaching career goals whether as the senior designer for an in-house company or an independent creative in freelance business.
A memorable and head-turning CV is a major component of your self-promotion strategy. Your resume should showcase your talent as a designer and summarize your personal brand. CV is a unique opportunity to define you as a perfect expert and build an excellent personal brand. When constructing a CV you'll have to establish a personal brand identity highlighting your strengths and emphasizing the breadth of your abilities.
Here are several simple steps helpful for creating a CV that is sure to be your first base of a brilliant design career.
Research Your Market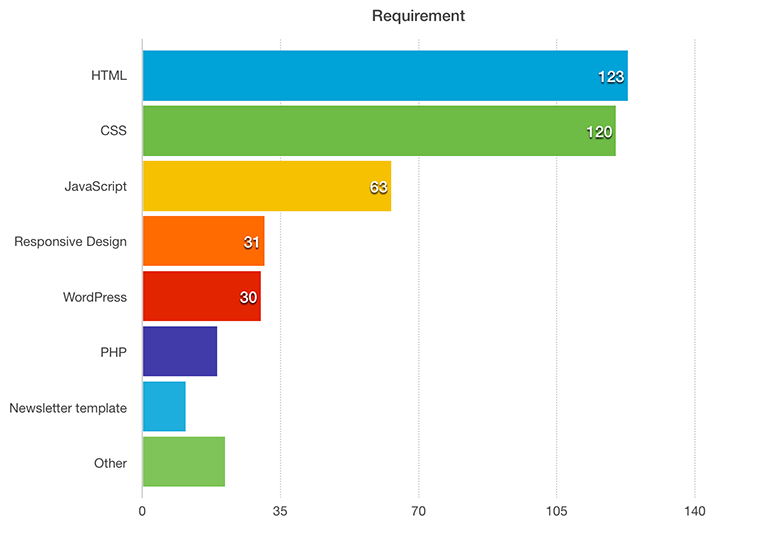 The first step to make is to understand the needs of your target audience that is to find out what knowledge and skills are currently searched by employers.
1. Make Up Your Mind
Find a few major job websites and search for your desired role on them.
2. Get an Idea
Review relevant ads and make a list of the most essential candidate requirements.
3. Make a List
The compiled list will help you understand what you exactly need to highlight in your CV.
Select Correct Structure

The right structure and format of your CV is also important aspect if you set a goal to create an interview-winning resume.
1. Name Your CV
– Your first and second name as well as your contact details should go first, just keep them short to save space.
– Your profile is the first thing your recruiter will read. That is why it has to keep them interested and make an impact. Type from 4 to 6 lines summarizing yourself. Include your skills and name industries you are experienced in. Summarize what you can offer to a company sticking to industry expertise, languages, software knowledge, and so on.
– Avoid meaningless clichés such as: hard-working, team player, motivated, dynamic, strong communication, and other phrases that don't highlight any significant facts concerning your field of expertise.
– Include the relevant keywords. Make sure that the top quarter of your CV is packed with specific keywords that your target employers will want to see.
2. Name Your Core Skills
Write down from 6 to 8 short bullet points highlighting your main offerings. For instance:
Customer Service Skills
Design Sense;
CSS;
etc.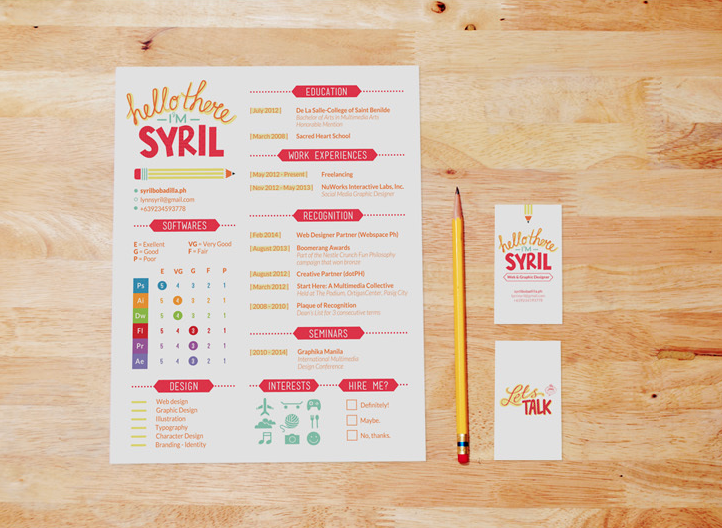 3. List Your Roles (Company Name, Role Title, Period of Working)
– Start from summarizing your professional experience in a few lines. After that just list your responsibilities and show the impact you've made while holding a certain position in a company.
– Focus on listing more details on your latest roles and write just a brief summary on the older ones.
– Finish your summary with a few key achievements using definite facts and figures to impress your potential employers.
4. Mention Your Education
Add the information on your education in a simple list format. Include dates and name the educational institutions.
If you have more than 2 academic degrees, include just relevant and most important ones.
5. Show Your Interests
You can optionally list a few of your main interests to inform your employers on what kind of personality you are.
Format is Important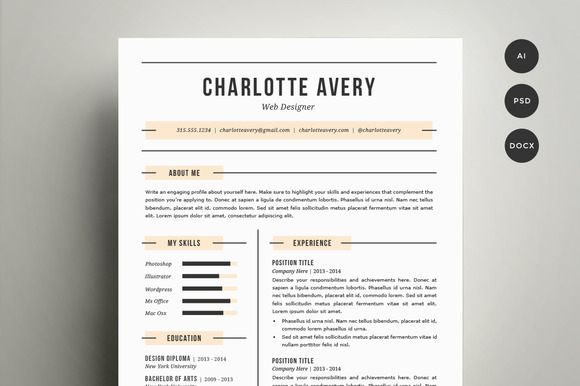 – Consider the Volume. Try to contain all of your important information within 2 pages or less. Recruiters are mostly busy so they don't have much time to browse through a lengthy resume.
– Use simple font and break your text into parts to make your CV readable.
– Avoid using pictures in your CV cause they will distract the recruiter from learning the main information about you. Photo will make recruiters spend valuable seconds on looking at your photo instead of reading what they need to know about the candidate.
– Make your resume as easy as possible to help the employer quickly find the information they require.
Conclusion:
When writing a CV, focus on your key achievements and responsibilities you had while working in other companies related to design. Structure them properly to make it easy to get an insight on what you did and what they should expect from you in future. CV is only the first step to your brilliant career and then you just have to be enthusiastic and strive to constant self-development and toy will reach your goals as soon as possible.