WordPress version 4.9 is now available for download. This was named Tipton in honor of jazz musician and band leader Billy Tipton. You can download the new WordPress from here, or, if you already use WordPress for your website, just update it in your dashboard.
Recently we've been discussing the improvements made for the new version, so you can learn them in detail here. We'll just remind that the improvements will smooth your design workflow and prevent you from making coding errors.
The main changes we've been recently talking about refer to:
A Possibility to Draft and Schedule the Changes in Customizer
A Fresh Gallery Widget
Embedding Media in the Text Widget
Menu Name and Menu Location Prompts
An Improved Code Editing Experience
Global Notification Area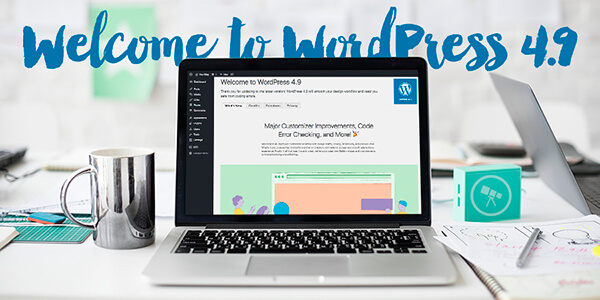 Other changes that have been made also include:
1. Customizer
Collaborating with Design Preview Links. You can make changes and then send the preview link to colleagues or customers to find out their feedback before you schedule the changes to go live.
Design Locking. A new design lock feature secures your draft design, so no one can make changes to it or erase all your hard work.
2. Coding
Sandbox for Safety. There will be no white screen when you work with the code of themes or plugins. WordPress will warn you to save the error.
Prompts to test the changes. WordPress will also recommend you to test and draft the changes before updating the file with the code if saving may be dangerous.
3. Website Building
Theme Switching. A New WordPress 4.9 includes a feature allowing to change the active theme right from the Customizer. You just click the change button either to select any theme from the installed ones or install and preview any theme from WordPress.org.
By the way, the new WordPress version includes much more changes for professional developers, and they will ease the developers' lives. You can also go on installing and testing Gutenberg visual editor beta version if you wish this to be integrated in WordPress as soon as possible.